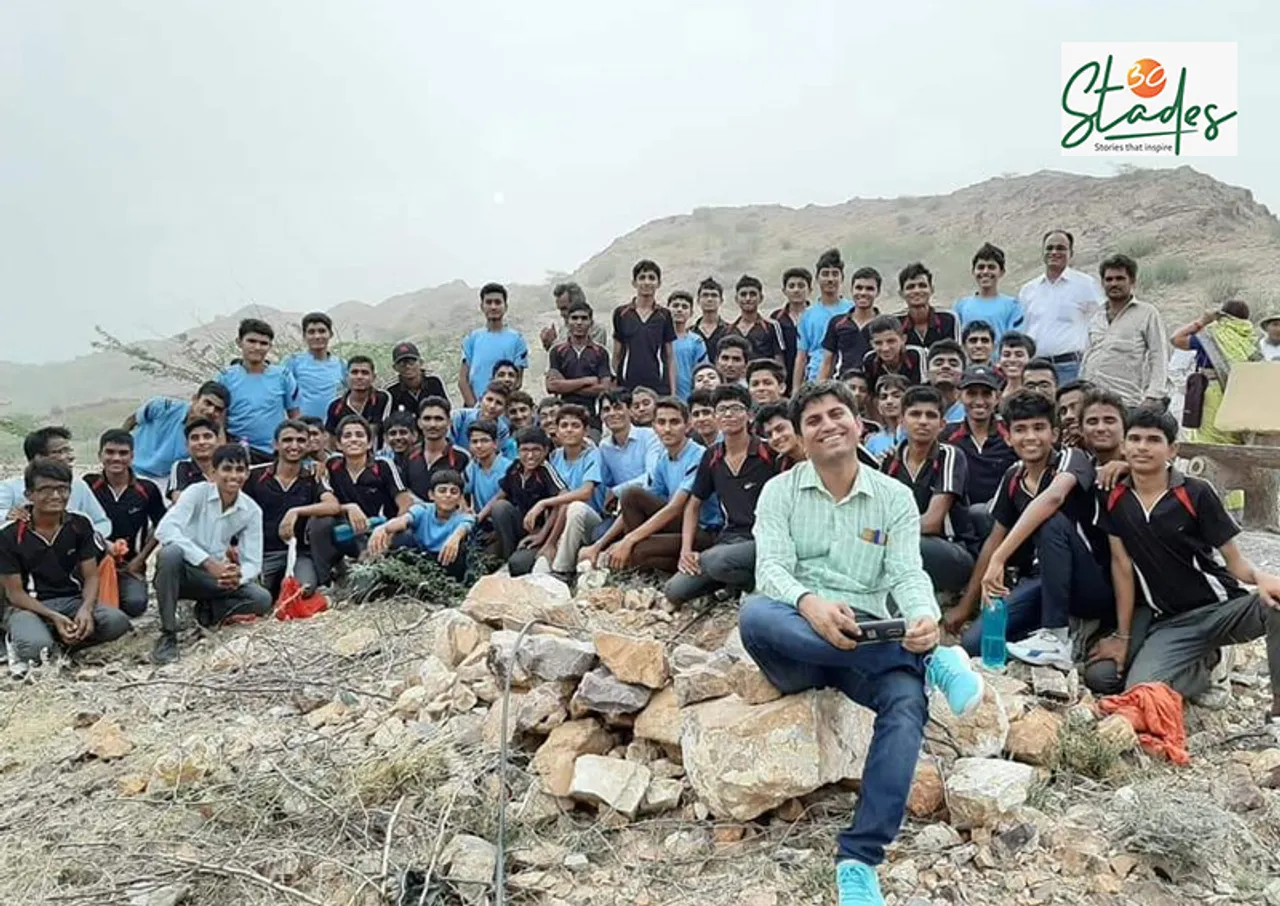 wp:html /
Teachers are the heart of education. After years of learning, what people remember is not the methods and techniques of teaching but the teacher who taught them.
While the importance of education is well known, some children and youngsters are unable to study due to financial and societal constraints. In many cases, parents cannot afford the school fee and sometimes, even children interested in studies have to drop out due to a lack of post-school guidance in the form of tuition or other classes.
Girls are often forced to leave studies midway to manage household work or because parents prefer spending on their marriage than on their education. 
According to National Sample Survey Office (NSSO) 71st round (2014), dropout rates are very high for boys at the secondary school level. The pressure to take up economic activities and financial constraints are among the major reasons for the same.
It is in this scenario that the role of teachers assumes paramount importance. 
And if this education is free, there is an even greater chance of students lining up for attending the classes. 
India has countless dedicated teachers who have made it a mission to help underprivileged children realise their potential without charging any fee. Ahead of Teachers' Day tomorrow, here are seven inspiring stories of teachers who are changing lives through zero-cost education:
1. C Gunaseeli: The fourth of 10 children in her family, C Gunaseeli struggled financially to complete her education when she was growing up in a slum in Madurai. Through her hard work, she got a job with the Central Excise and Customs Department but took VRS in 1998 to work for slum children in Madurai. She founded NGO Mahalir Sakthi in 2005 to support vulnerable children and women. 
Mahalir Sakthi runs 15 study centres in slum areas in the South of Madurai and has so far supported around 12,000 children and women.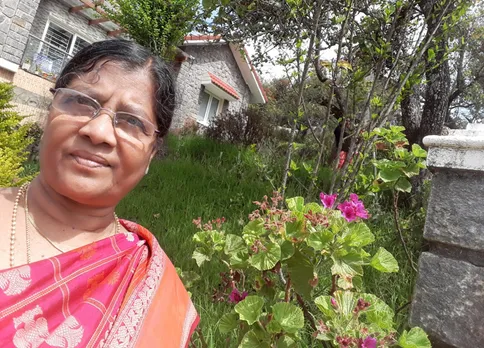 "Our centres and programmes are a way for children from poor backgrounds to concentrate on their studies and develop job-oriented skills besides becoming aware of the society's socio-economic situation. They are motivated to take up education seriously to lead a dignified and decent life," Gunaseeli says.
2. V Siva Swamy and Mahalakshmi: This retired couple moved into a retirement home called Covai S3 in 2010. Mahalakshmi began teaching the housemaids' children and they began to improve. In 2014, the couple started Kalvi Thunai -- a zero-fee after-school centre where underprivileged children receive education assistance.
The public charitable trust accepts children only from government schools. "They are the poorest of the poor in our society, not being able to afford even a Rs 200 fee which is how much aided schools charge per month," says Swamy. About 150 students, from classes four to 12, study at Kalvi Thunai from 4.30 pm to 8.30 pm.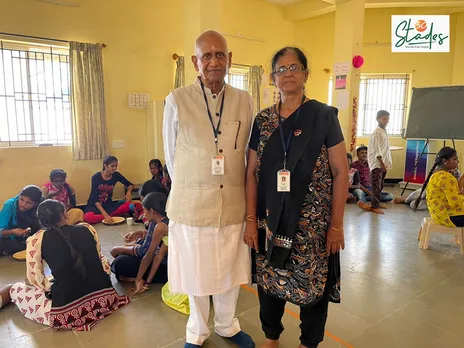 More than 1,000 schoolchildren have been educated at the centre so far. No student has failed either the class 10 or 12 board exams in the last eight years.
Read here: Coimbatore's Kalvi Thunai: How a retired couple's zero-fee education centre is giving a bright future to thousands of underprivileged children 
3. Dr Bharat Saran: When Dr Saran was preparing for his medical entrance exams, his father ran up a loan of Rs 10-12 lakh for his studies. So he decided to support meritorious students who were forced to give up their studies because of poverty.
In 2012, when Dr Saran was a second-year MBBS student, he started an NGO with help and guidance from several doctors and teachers in Barmer. Fifty Villagers supports children from underprivileged backgrounds to prepare for medical entrance exams free of cost.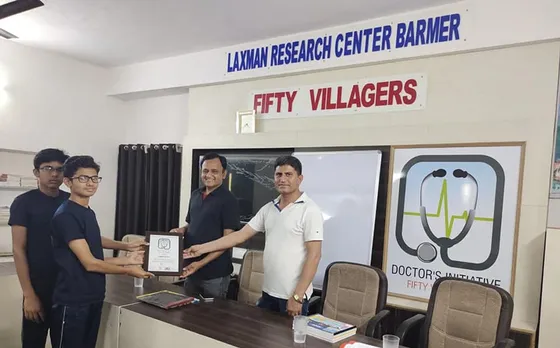 The organisation takes a batch of 25 students in Class 11 who have scored a first division. Then over two years, 25 students in Class 11 and 25 in Class 12 are coached for various entrance exams.
So far around 150 of Dr Saran's students have passed Class 12 and of these over 30 are pursuing MBBS, some are lab technicians, and some others are in the police service and air force. Some of his students are also doing B.Sc or B.Ed.
More here: How Barmer's NGO Fifty Villagers is helping underprivileged students become doctors
4. Dr Lalita Sharma Anant: A former associate law professor at Devi Ahilya University and St. Paul's Institute in Indore, Dr Sharma once saw some youngsters who had dropped out of school due to socio-economic issues loitering around her locality. She made a group of eight student volunteers from her colleges and acquaintances to counsel the parents of these children and allow them to study.
The efforts worked and she started with a class of 15 students under her roof; anyone having an appetite for learning was welcome to her free home classes. As the numbers increased, she shifted to her porch and then moved on to the empty roads after the number crossed 100 students.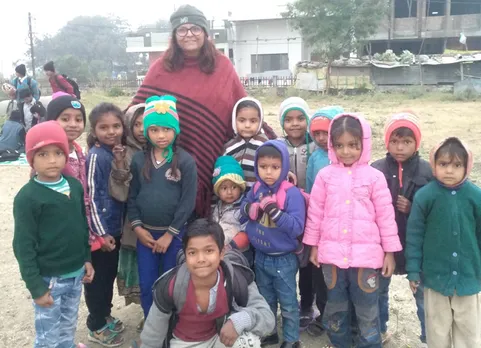 She set up NGO Abha Kunj, which has been hosting open-air learning classes since 2009. With a batch of 500 students each year, Abha Kunj has benefitted around 1500 families in the last 13 years. The classes start in the morning and continue through the day as students come in batches depending on their school timing. 
The annual batch of 500 students is divided into 32 groups, each headed by a senior volunteer. They take classes simultaneously under blue skies. The NGO not only focuses on the literary development of students but also instils lifelong virtues by assigning simple chores like cleaning the garden or installing dustbins in the locality.
More on Dr Lalita Sharma here: Abha Kunj: Zero-cost education gives a better future to Indore's underprivileged kids
5. Naren Hansda: Hansda left home in 2012 for his first love – music. His community, the Santhals, is a member of the scheduled tribe, largely concentrated in Jharkhand, Bihar, Tripura, Odisha and West Bengal. He sang songs for a living. In June 2015, some villagers from Boruakocha village about 18 km from Bhalidungri where he lived, sought his help to rescue four orphans, who needed shelter. "Since you live alone, why don't you provide shelter to these kids," urged a villager.
And then began his school and orphanage over a bigha of land which was donated by Lasaram Tutu to Hansda in 2012. He set up the Sido Kanhu Mission School for them in 2013. Later, several students from other villages joined the institute. Over 130 students, including 30 orphans, are provided free education in Bengali and Santhali medium at this school.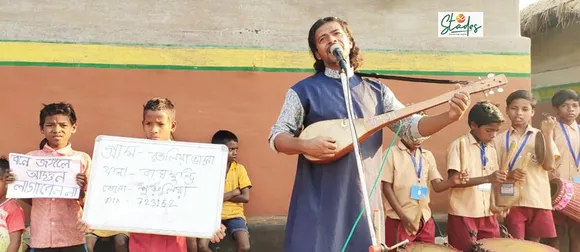 There are seven teachers. Managing funds for feeding children who stay in the institute is a tough task. Hansda goes out with a few teenagers across big villages or towns to perform live on the streets and gets rice and money in return. He sometimes visits schools for staging half-an-hour programmes and collects around Rs 1500 per day. His mission in life is to provide education to these children despite all odds.
More on Naren Hansda's work here: How a Santhali folk singer & orphans turned barren land into forest at Bengal's Ajodhya Hills
6. Aarti Naik: Naik had to drop out of 10th standard due to poverty, lack of quality education and absence of awareness among her community about girls' education. She was forced to stay at home and ended up making jewellery for which she was paid Rs9 per day. With the money she saved, she completed her 10th standard. Achieving this milestone made her realize that something needed to be done to educate girls in slums.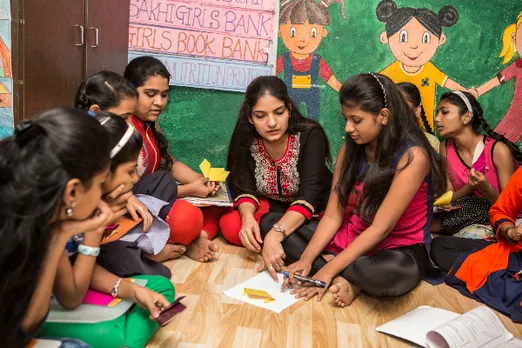 She founded Sakhi for Girls' Education, a Mumbai-based non-profit, which has been working since 2008 to educate and build the capacities of girls and women in slum areas and ensure their empowerment. Its learning centres offer basic education to ensure literacy, numeracy, and computer knowledge and build life skills for girls with a lifelong learning approach. The classes are free of cost and held after school hours to help solve the academic as well as personal problems of girls. 
Since its inception, none of the students enrolled at Sakhi has failed or dropped out of school. 
Read more here: Sakhi for Girls' Education: 100% pass, zero dropouts among girls in Mumbai slums
7. Abhijit C. Chandra: He is a journalist, author, teacher and mentor rolled into one. Battling schizophrenia since childhood, he was saddened to see the condition of girls and women in Madhya Pradesh while working for a national news agency.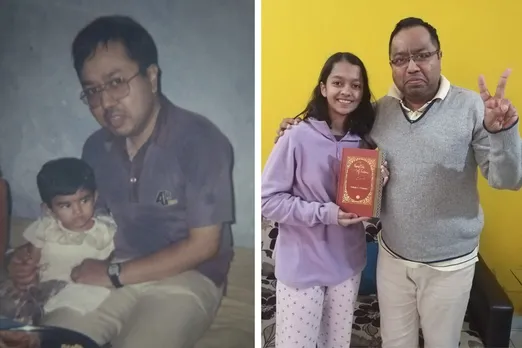 He began work for the betterment of girls with Jyoti Prabhari, the little daughter of his maidservant Kanchan in Bhopal. Abhijit began financing Jyoti's education, looking after her nutritional requirements and even spent long hours teaching her within a makeshift dwelling at a nearby slum.
Since then, Abhijit has supported many underprivileged girls by financing their education, helping them with their studies, selecting a vocational or professional course as per their abilities and helping them as and when needed. 
Some of his students are now first-generation graduates and post-graduates in their families. From 2004 to mid-2020, he carried on single-handedly, and then good Samaritans began chipping in to help the underprivileged girls. It is teachers like Abhijit who can make impossible dreams come true.
More on Abhijit's work here: To Sir, with Love: Bhopal journalist empowers underprivileged girls through education