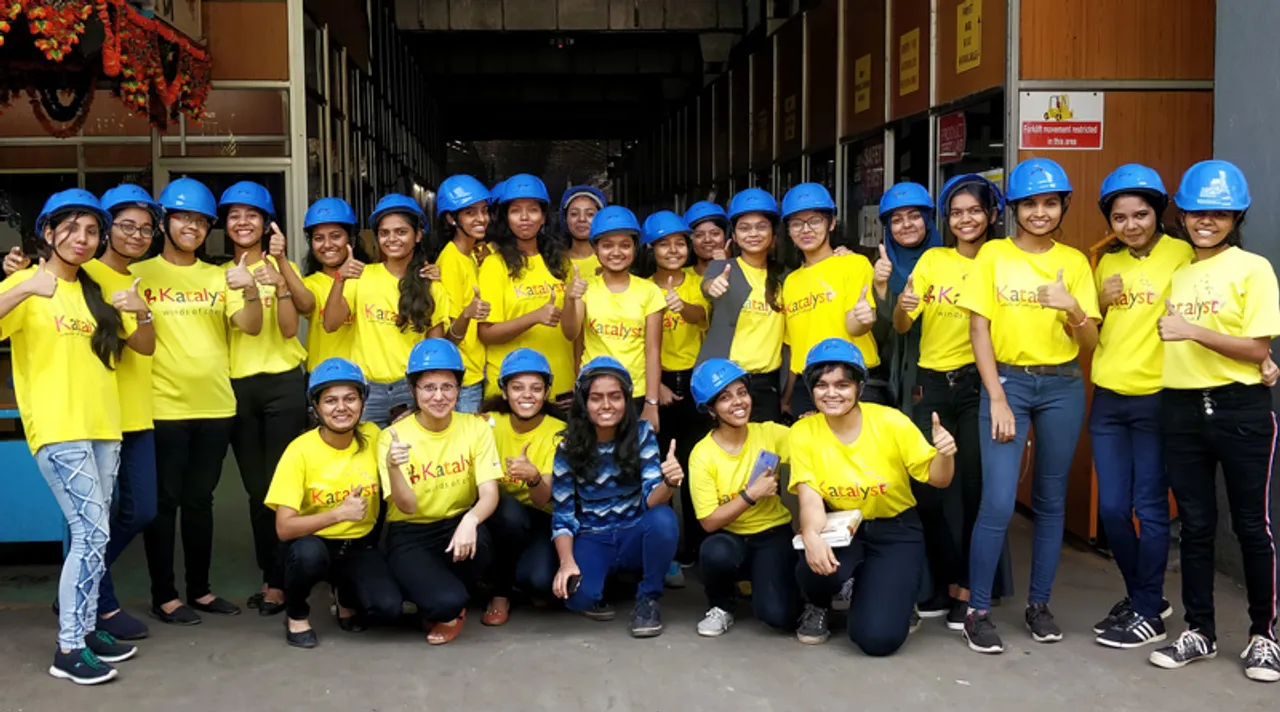 wp:html /
Shraddha Gajjewar's father owns an electronics repair shop in Mumbai. From a young age, Shraddha knew the family's precarious financial position and wanted to be independent so she could support her family.
"My dad's earnings were meagre. But he always supported me and never stopped me from studying. He did not have the privilege of a retirement pension. I wanted to be financially independent to support my family as they always encouraged me to follow my dreams," says Shraddha.
In 2012, while pursuing electrical engineering from the College of Engineering, Pune, Shraddha joined Katalyst, an NGO that prepares young women for leadership roles to bridge the gender divide in India Inc.
Also Read: Raju Kendre: Farmer's son connecting youth from tribal & marginalised communities with India's top educational institutions
Shraddha is now a programme manager in the technology division of Rakuten Inc., a Japanese conglomerate. "Things I learned in the sessions at Katalyst are still with me," she adds. The training provided by Katalyst covered all aspects of personality development that gave her confidence and helped her understand corporate culture.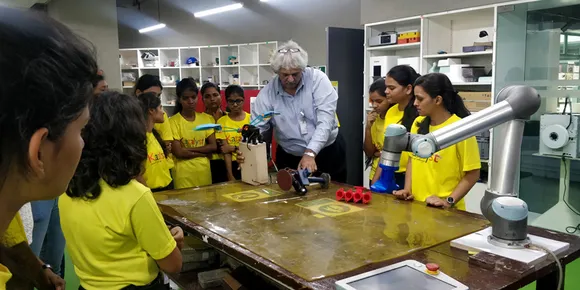 Just like Shraddha, Katalyst India has helped around 2,000 girls from engineering backgrounds hone their technical, decision-making and problem-solving skills besides personality development to attain leadership roles in prominent MNCs.
While 55 percent of Katalyst alumni are working in managerial roles, 12 percent occupy senior leadership roles in prestigious MNCs and large Indian companies like Google, Morgan Stanley, Goldman Sachs, JP Morgan, TCS, Mahindra, and Infosys.
Katalyst was founded in February 2007 by Sunit Mehra and Shital Kakkar Mehra. It was set up by Thought Sector Partners (TSP) that exclusively focuses on executive search needs for the social-development sector.
Also Read: From Kashmir to Kerala, how IDIA is helping underprivileged students become lawyers
Filling the gaps
TSP was set up as a non-profit and surplus revenue was channelized into empowering women and helping them overcome multiple, complex challenges. The central idea behind setting up Katalyst was that when you educate a girl, you educate a nation and empower the coming generations.
"There were already many players in primary education and vocational training. However, there were not many people focusing on higher education, especially, STEM (science, technology, engineering, and mathematics education). Graduates are not completely prepared for the knowledge economy, hence we felt there was a gap," says Poorvi Shah, Chief Executive Officer of Katalyst India.
This training includes various sessions on leadership skills, personality development, career readiness, and technical skills, among others. The training sessions are planned in a way that it aligns with the student's college schedule. The sessions usually take place on weekends or post-college hours.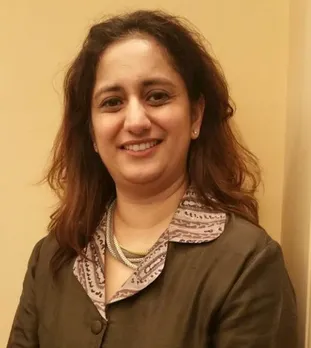 Kamini Gohil grew up in a 150 sq ft single-room house in a chawl in Mumbai. Life was full of challenges but Kamini was determined to make a better future for herself and her family.
Also Read: How Barmer's NGO Fifty Villagers is helping underprivileged students become doctors
"I dreamt that someday I will overcome all the challenges in my life. Though my problems kept on increasing as I grew up, I did not lose hope. I was determined to take charge of my life and build my future," says Kamini.
Having studied in a Gujarati medium school, English was a nightmare for Kamini. When she took up science in high school, she struggled to comprehend the simplest of concepts as she was not well-versed in English.
She managed to finish her schooling and joined the Institute of Chemical Technology. "That is when Katalyst came into my life and propelled me towards a journey of exponential growth of skills and attitude," says Kamini who now works as a senior executive in FMCG major Marico Limited.
Mentoring
It also pairs the students with mentors and provides internship and placement opportunities. Katalyst has partnered with 55 companies including Goldman Sachs, Godrej Agrovet, HSBC, Mahindra Finance, Microsoft, ICICI Bank, JP Morgan, JLL, Accenture, Convestro, and ADP.
It has a network of 51 partner colleges across Mumbai, Pune, Bengaluru, and Delhi, where it runs outreach programmes and arranges orientation sessions for new joiners.
Xavier Institute of Engineering, Bangalore City Engineering College, Indian Institute of Technology, Delhi Technical University, and Jamia Millia Islamia University are among other partner colleges. They also offer partial scholarships to girls belonging to slightly higher-income groups.
Also Read: Coimbatore's Kalvi Thunai: How a retired couple's zero-fee education centre is giving a bright future to thousands of underprivileged children 
Apart from the training, Katalyst also provides medical insurance for the girl and the mother, laptops at a subsidized rate, financial payouts etc. It ensures the holistic development of the girls via conducting annual conventions, industry visits, outbound programmes and yoga retreats.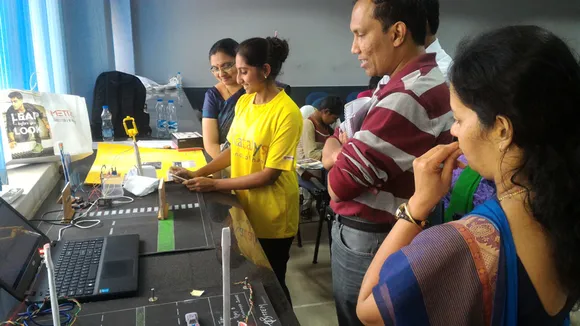 "Being brought up in rural-based regional medium schools, I struggled a lot with my communication skills and keeping up with my peers in college. My mentor from Katalyst played a major role in improving my English and pronunciation skills, not to mention the way I dressed. She looked after me like a mother," says Bhuvana Hegde, Software Engineer at JPMorgan Chase & Co.
"We wanted to enhance the talent pool. There are so many expectations from women at every stage of life, the environment is conditioning them to believe that they must take care of their family, and work and they must do a good job of everything. It starts affecting the self-belief, even when they return to work after a break, the self-doubt is there and they get a setback," says Shah.
"You don't have a support system every time but I feel a support system should be there for everybody -- men, and women alike," says Shah.
Moving into top gear
Katalyst launched two interventions - Alkemist and Akcelerator to further support the alumni base and women professionals who are already in the industry, and who want to move forward or attain leadership roles.
Launched last year, the virtual programme Alkemist supports women who entered the workplace or are trying to figure out what to do after 2-3 years in the industry. It acts as a safety net for young women connecting them with a group of trusted networks, which is a peer group facilitated by professional coaches, where women can share their learnings and experiences.
Also Read: Abha Kunj: Zero-cost education gives a better future to Indore's underprivileged kids
The first batch of Alkemist that started in January 2022 consisted of 59 students from across India.
The Akcelerator program provides opportunities in higher education, and access to coaching and counselling for CAT, GRE, and GMAT. It also offers modern courses like Data Science and Data Engineering. Katalyst has partnered with IMS and Praxis Business School for these courses.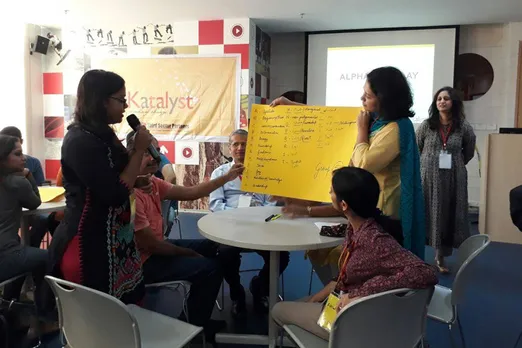 Finding the right talent and good resources has been a challenge for Katalyst. It has over 600 mentors and the NGO is expanding the number rapidly. Katalyst invites mentors with rich work and life experiences to host one-on-one training sessions for the young girls.
Most of the central roles in Katalyst like Fundraising Director, Alkemist Director, and CXO roles are chaired by women.
Katalyst plans to quadruple its impact by increasing the intake to a thousand girls per batch by 2025. Apart from digitalization, Katalyst is looking to expand its operations to Hyderabad, Chennai, and Mysore.
"I think if you are passionate about something you will end up making it happen. It is not going to be easy managing multiple roles but you will be able to manage. Women should not have self-doubt. If you want to work or do something that you are passionate about, then just do it," says Shah.
(Riya Singh is a Ranchi-based journalist who writes on environment, sustainability, education & women empowerment)
Also Read: How free medical coaching by Pune's Lift for Upliftment is helping marginalized & tribal students become doctors