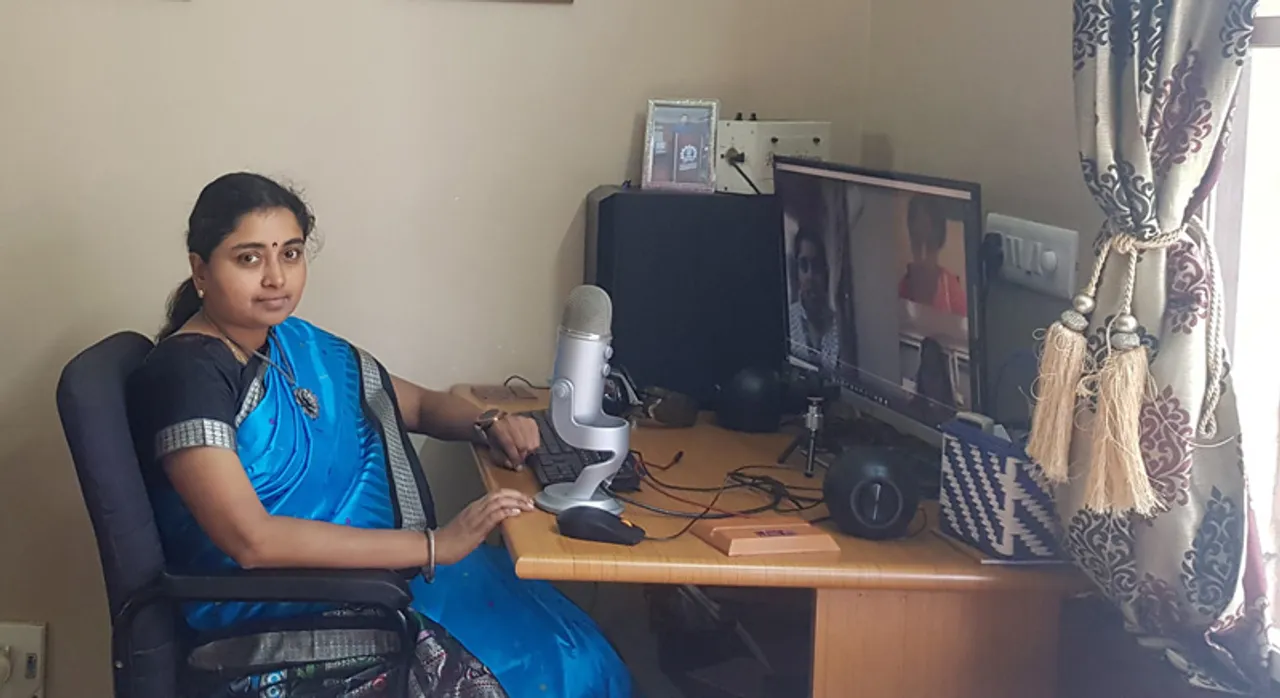 Rasiga Prasadh, from Trichy in Tamil Nadu, had been teaching music to school-going children for over a decade. She used to perform on stage often and teach when time permitted. When she decided to start focussing on teaching, she joined a few academies in the town only to find the pay meagre and work culture difficult.
So, she quit and started teaching to some students on her own. In 2020, she came across Chennai-based Vidya Subramanian Academy (VSA), which offers live online classes in Carnatic music, musical instruments and Bharatanatyam besides other traditional art forms. Prasadh heard they were looking for teachers and she joined the academy.
Two years later, Prasadh's student strength has jumped from 10 to 35. Her students are from a diaspora as wide as Dubai, Australia and the USA besides Indian cities.
Also Read: Songs my Mother Taught Me: Archiving the history of family music from across India
Bridging the gap
"Joining VSA was a game changer because I became financially independent and I have much more exposure interacting with students from across the world," she says.
"I feel my career is not restricted to my neighbourhood or Trichy anymore," says the 32-year-old. Prasadh is not an isolated statistic in VSA.
About 80 percent of the teachers are women, who are not only assured of regular income but also work conveniently from home. Talented artists and teachers, especially in smaller towns, often lack opportunities to share their skills. The online acadmey has bridged the gap between these teachers who are unable to market their skills and students interested in learning from the best trainers.
VSA makes a difference in these teachers' careers by training them in refined and effective methods of online teaching of Carnatic music, musical instruments and Bharatanatyam.
"Once we started teaching online with adaptations to the teaching methodology to suit the online medium, we started attracting students from across the world," says Vidya Subramanian, Founder-VSA, who started the academy in 2004-05, when she was still based in New York, USA.
Also Read: Buried at birth, how Gulabo Sapera survived to become the global ambassador of Rajasthan's Kalbelia folk dance
"Some, even if trained, struggle to market themselves. But once they tie up with us, we just assign students to them so that marketing and attracting students is not their responsibility. They focus only on student-centric teaching," she adds.
The academy now teaches 1,500 students of which 25 percent (around 375) are from India. Of them, at least 100 are based in smaller towns.
Vidya, who is a qualified Chartered Accountant with an MBA from Boston College, USA, started this academy when she took a break from her corporate career for personal reasons.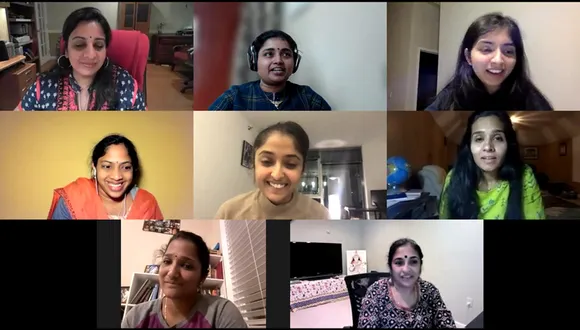 "I had been learning, singing and performing for many years under my Guru, Padmabhushan Lalgudi Jayaraman. So I decided to start teaching students in my spare time," she says.
Taking music education online
There was a lot of scepticism in those days about how online teaching will work out, she recollects.
Though Vidya moved to Chennai, India, with her family in 2010 she continued her online teaching career. Until five years back, more than 90 percent of her students were from abroad.
Also Read: Nirvana through dance: Uma Dogra's journey through Kathak
"But suddenly I saw a huge demographic shift as more students from India opened up to online learning of traditional art forms. They began becoming comfortable with learning music online," she says. It was then that my academy began growing domestically," she says.
The academy does primarily one-on-one teaching rather than having some 20 students on a single zoom call.
"We have also expanded our repertoire to teaching dance forms, yoga, multiple instruments (including violin, flute, veena, kanjira and mrudangam), languages and Shloka chanting etc."
Vidya said she found her online music teaching career extremely fulfilling and decided to enable other enthusiastic music teachers across the country to do the same.
Also Read: How 'Dohar' is trying to preserve folk music of Bengal & Assam since two decades

"I began building a team and designed a holistic yet flexible syllabus for the classes. With the support of my core team, I have introduced a comprehensive orientation-cum-training programme which every new teacher has to undergo," she says.
"It is to get them used to the online platform, make them tech-savvy, get them sensitized to different cultures like the way students abroad communicate and also to customize their lesson plans based on the student's level, experience and expectations besides general soft skill training," she adds.
Empowering teachers
All teachers in the academy are accomplished professionals in their areas of expertise.
Pavithra Roopesh, a full-time musician from Puttur, Karnataka joined the academy in 2017. "I had a job in the Government music college and had my own music school called Kamakshi Music School. But the government job salary is not very high and in a small town, families feel even a fee of Rs 500 per month is very high.
Also Read: Gotipua: Odisha's 16th-century dance that freed devadasis from temples is now struggling for survival
"In fact, I can support my husband, who is a businessman, by contributing significantly to the family income."
Roopesh says the training at the academy helped her a lot since she had never taught music online earlier. "They educated me on the challenges I will face online, how to motivate students to get back on track, how to get a distracted student to focus in a gentle manner, how to respond to parents' doubts during class etc," she says.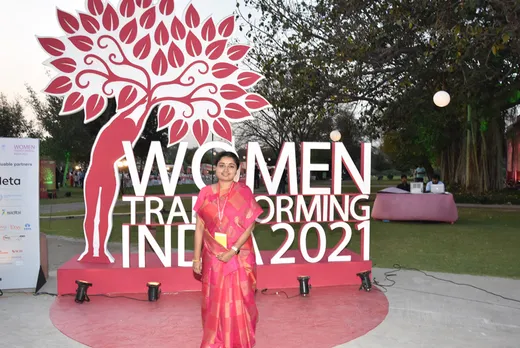 "When COVID struck, most musicians became jobless. But our job and income weren't affected at all. I could move my local in-person students online seamlessly due to my earlier training and experience," says Roopesh who has always hesitated to fix a fair fee and demand it from her local students.
"Over the years we have refined our teaching methodology to a large extent, including allowing students to download the class video and giving them notes in PDF they can refer to. I also personally check and share feedback on each exam video," says Subramanian.
Also Read: Dogri songs by Jammu siblings win hearts across the world
Students can also opt-out of formal evaluation and choose to learn just to enjoy the experience.
Vidya also puts up a lot of free videos so that students with financial constraints can learn from them till they can afford the classes. Vidya Subramanian's efforts to empower scores of teachers have won her many accolades including the Women Transforming India 2021 Award given by NITI Aayog's Women Entrepreneurship Platform (and supported by United Nations- India, FICCI and various corporate partners).
"I feel post-Covid, there is a lot more scope for spotting talented teachers and attracting students from tier III cities. So that's a space we will be focussing in," she adds.
(Pratiksha Ramkumar is a Coimbatore-based journalist, specializing in writing on public health, agriculture and social issues. She is passionate about telling stories of inspirational people and events.)
Also Read: Music of Women: Educationist Chandra Mukhopadhyay catalogues 6,000 rare folk melodies of Bengal & Bangladesh sung only by women