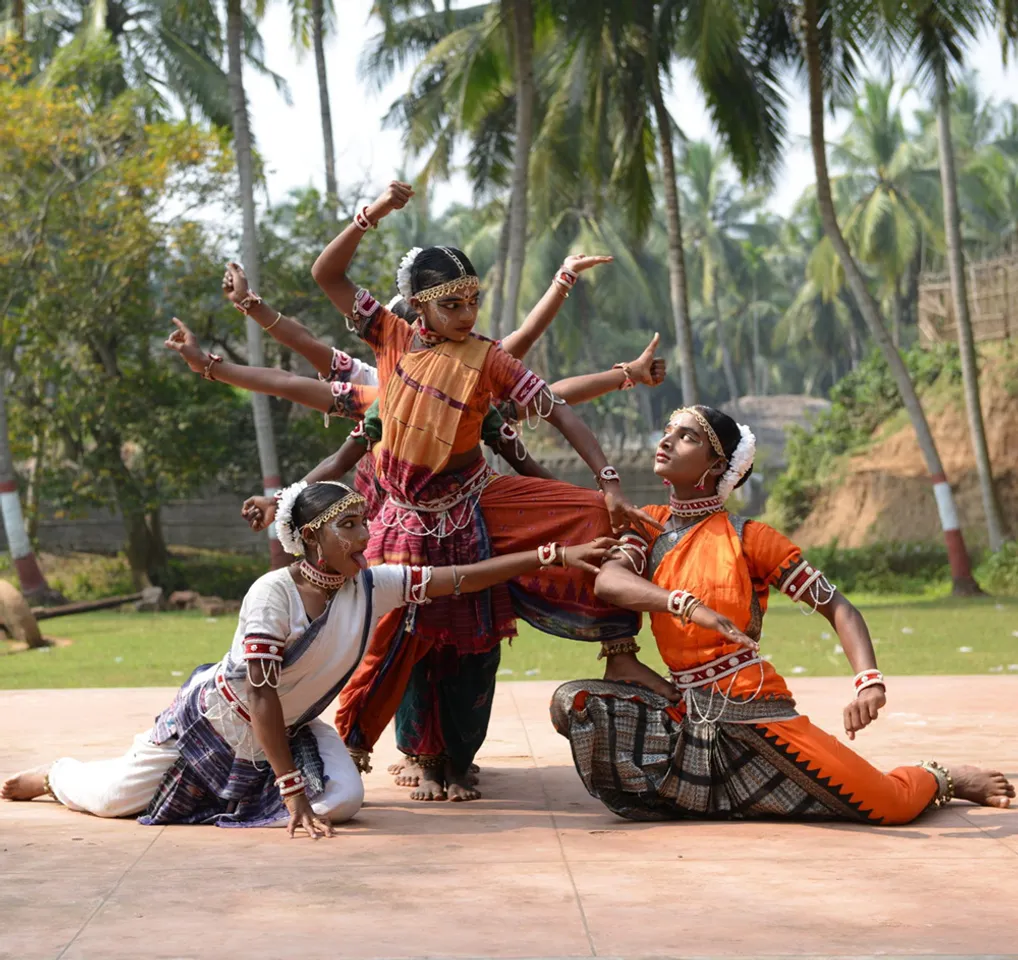 Somanth Sahoo, a 14-year-old Gotipua dancer begins his day at 4 am with meditation and voice pitch refinement. Following his gymnastic workout, he goes to a government school to pursue formal education.
Somanth is learning Gotipua at the Abhinna Sundar Gotipua Nrutya Parisad, a residential gurukul in Raghurajpur village of Odisha's Puri district, about 10 km from the Sri Jagannath Temple. He has spent five years at the gurukul refining his dance skills. 
After his school, this class eight student practises various dance acts at the gurukul like mangalacharan (auspicious ceremony), bhumi pranam (paying respect to the earth) and others, keeping alive a legacy now threatened by lack of trained masters as well as finances.
Chaitanya Mahaprabhu and Gotipua
It is said that Saint Chaitanya Mahaprabhu visited Puri in the early 16th century during the reign of Pratap Rudra Deva (1497-1540) for Chandan Jatra when deities at the Jagannath Temple are worshipped with sandalwood paste and water. 
Also Read: 'We need a paying audience to make performing arts self-sustaining': Odissi dancer Prachi Hota
Chaitanya Mahaprabhu, who worshipped Lord Krishna with songs and dance, told the King that all the dance forms were an offering to Lord Jagannath but there was none for Lord Shiva, the cosmic dancer. Thus was born Gotipua, where acts of mangalacharan and moksha nrutya are completely dedicated to Lord Shiva.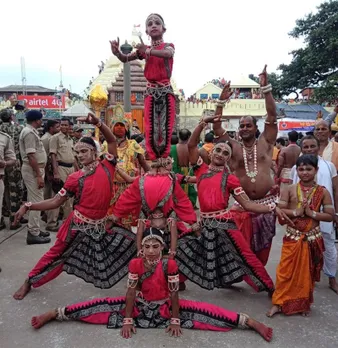 The King's Minister, Ramananda Roy, was a devout follower of Lord Jagannath and Chaitanya. He began nurturing Gotipua, in which young boys dressed in women's clothing danced to please the Gods. Over time, gotipuas took the place of devadasis and their Mahari dance in the temples.
It is believed that Gotipua was reserved only for boys from impoverished backgrounds as it took care of their boarding and food requirements and also provided them with a source of livelihood.
In Oriya, 'goti' means single, while 'pua' means boy, which is the essence of Gotipua – a dance by young boys. 
Also Read: How Sarna is showcasing Odisha's best-kept secrets through its artisans & indigenous communities
In constrast, the Odissi dance, which has absorbed a lot from Gotipua, is open to both boys and girls without any restriction around gender or age, which makes it hugely popular.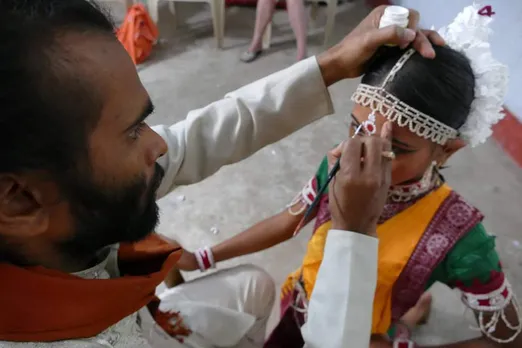 Being a Gotipua
Guru Basanta Kumar Moharana of Abhinna Sundar Gotipua Nrutya Parisad says a boy must meet specific requirements to get enrolled as a Gotipua learner. He must have a pleasing visage, a good-looking frame, long hair and be a quick learner. 
The gurukul tradition sets the stage for studying Gotipua, which necessitates extensive training from a young age.
Also Read: Thali ki Ramayan: The 150-year-old farmers' performing folk art from Uttar Pradesh
"To master Gotipua dance form one requires four qualities, known as 'chaturvidya' -- singing, playing an instrument, dancing with the act and making his companion dance with him. It's tougher than any other art form," explains 37-year-old Guru Basanta, a third-generation Gotipua Guru or master trainer.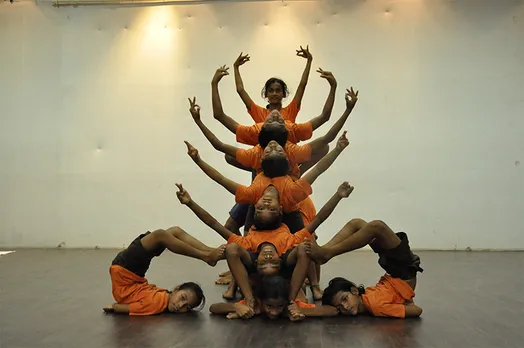 He is the head of the Raghurajpur gurukul, which was established in 2003 under the Societies Registration Act. His father, Guru Laxman Moharana, entrusted him with the responsibility at the age of 18. Guru Laxman was 35 when he inherited it from his father Guru Jagannath Maharana. The sprawling gurukul houses 35 children.
"Gurukul teaches one to never lie, never harm others and never think negatively about others. A child becomes a self-reliant individual after training in Gotipua," says Guru Basanta.
Also Read: Nirvana through dance: Uma Dogra's journey through Kathak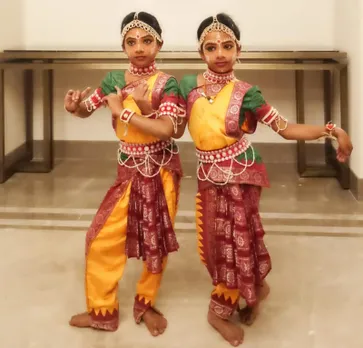 Traditionally, the boys would quit when they reached adolescence. But now even grown-up men and women are learning the art form though the numbers are small. 
Performers & their performances
The dancers mainly perform at religious functions such as the Jhulan Yatra, Dol Yatra and Chandan Yatra or at cultural programmes in Odisha, other states and abroad.
Also Read: Pothi Chitra: Odisha's 900-year-old palm leaf engraving finds global patrons
Gotipua repertoire includes Vandana - a prayer to God and Guru; Sarigama - a pure dance number; Abhinaya - a dramatic representation of song and Bandha Nrutya, which is a demonstration of acrobatic yogic postures through Radha-Krishna representations. The musical instruments accompanying the dance include mardala (drum), gini (cymbal), harmonium, violin and flute.
During representations of Radha and Krishna, the male artists depict Radha by using a blend of clothing and makeup. They apply a red bindi (dot) in the centre of the forehead, tie jasmine flowers to hair, apply kohl and lipstick and aalta (a red liquid dye) on the palms and feet. Pearl necklaces, nose rings, earrings, armbands, bracelets and anklets adorn the performers.
Guru Basanta says the outfits should be worn with 'sakhibhav'- a feeling of love and surrender to the lord. The attire is elaborate with the brightly-coloured blouse Kanchula, as well as Nibibandha – a piece of cloth knotted around the waist and legs, while some artists use Pattasari – a garment draped and tucked on the naval.
Also Read: Yakshagana: Karnataka's ancient theatrical dance art adapts to reach global audience
Moreover, the poor financial situation of the gurukuls and the performers is also hurting the art. Though the Odisha government took some steps in the past, things have not improved.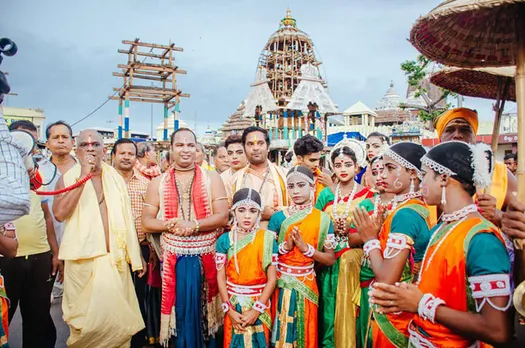 Facing a financial crunch, gurukuls often agree to perform at events at very low rates to get funds and keep the gurukul going. "Performances should be limited to specific festivals only to regain its lost glory," says Guru Basanta.
Also Read: A quaint village in Hooghly becomes manufacturing hub for string instruments
But receiving that kind of money for performance is almost impossible as the audience doesn't believe in paying much for the arts. 
Besides, the short career duration of a Gotipua dancer is a disadvantage. A child artist is only allowed to perform till 15 years of age after which he takes up Odissi dance as that gives a lot of options to work, says Bhimsen.
He says children are pursuing other professions instead of attending gurukul. Some Gotipua gurus too are teaching Odissi as it is a more popular dance farmer, does not impose age or gender restrictions and has a much wider audience.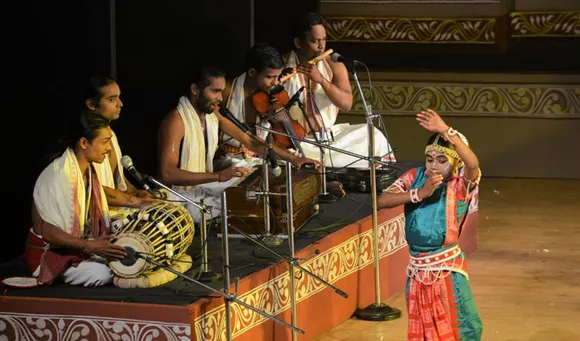 Teachers and performers say Gotipua dance and its performers could be saved if the government granted scholarships or fellowships to promote the art.
It should also be incorporated in the school curriculum, say several performers. "In reality, several Gotipua institutions are operating in Odisha but they aren't government-sanctioned," Bhimsen says.
Also Read: How Ustad Moinuddin Khan is keeping the rich legacy of sarangi alive
"Gotipua was born in Raghurajpur, and a few intuitions still follow the traditional Gotipua style," he points out.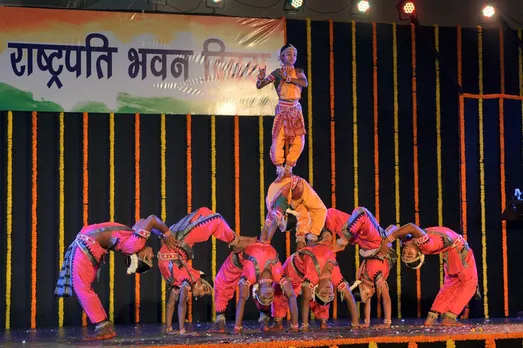 Guru Birabara Sahoo, Guru Gangadhar Pradhan and Guru Maguni Charan Das, a Padma Shri Awardee and recipient of the Odisha Sangeet Natak Akademi Award, are some of the renowned Gotipua gurus. Kelucharan Mohapatra, the famous Odissi dance Guru, was a skilled Gotipua dancer in his young days.
Around 200 students have mastered the art of Gotipua dance from Abhinna Sundar Gotipua Nrutya Parisad. Over 1,000 international students have honed their dance skills under Guru Basanta's supervision. He has taught at several universities in Italy and has held workshops in Poland, UK and France. Yet, all this may not be enough to save the struggling dance that once freed the devadasis from the temples.
(Partho Burman is a Kolkata-based award-winning journalist. He writes inspiring human interest and motivational stories.)
Also Read: With Baul songs, Bengal's Mansur Fakir preaches the message of humanity