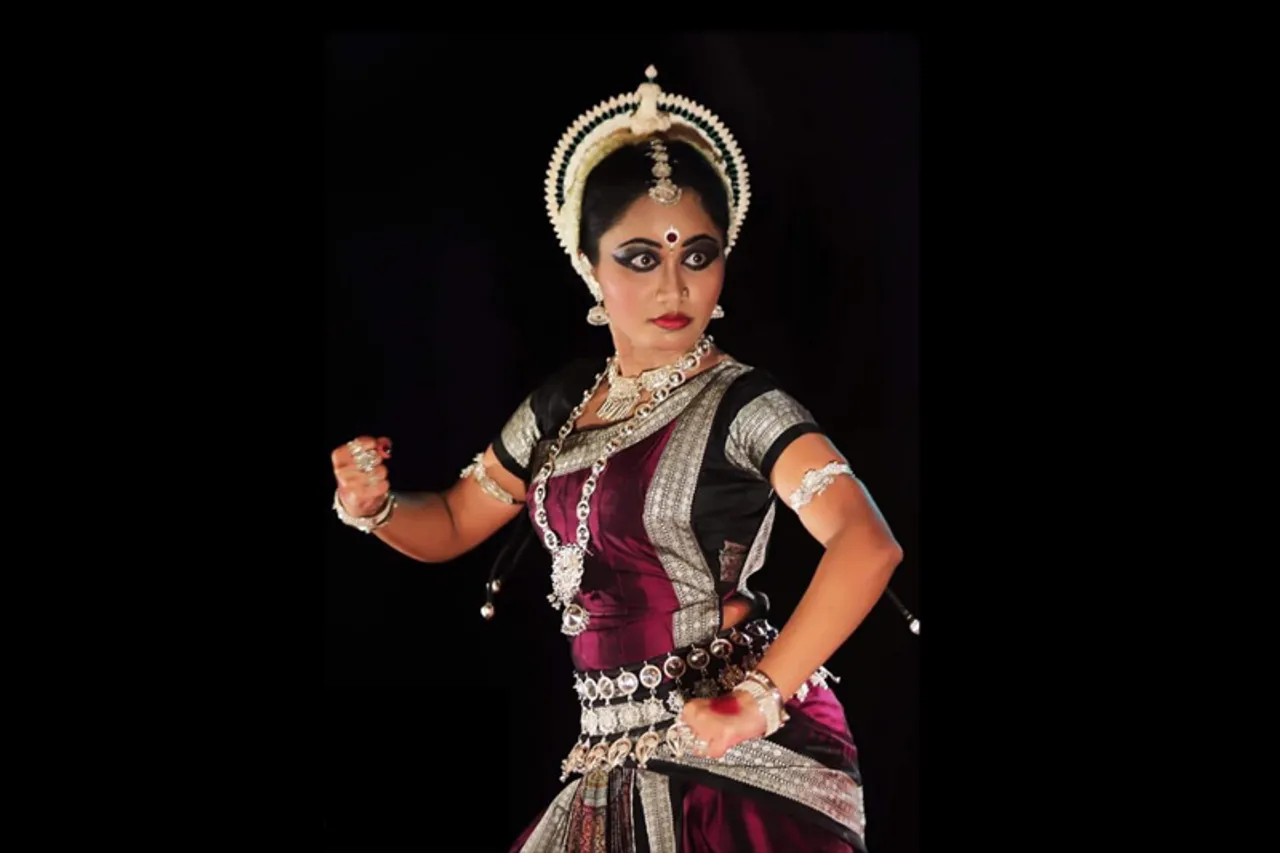 A 14-year-old girl was extremely nervous ahead of her first full Odissi recital in Delhi. She went on, unsure of what lay ahead. But when she stepped on to the stage, all the nervousness magically melted away and she was lost in the dance.
After the performance, Prachi Hota signed her first autograph too. "A young Korean man came up to me and asked me to autograph the invite. For a second, I didn't know how to respond. It was overwhelming," she says.
Since then Odissi dancer Prachi, now 23, has gone on to perform in India and abroad and is trying to carve a niche for herself in the Odissi dance scene. Apart from the dance, which is the practical aspect, Prachi believes it is important to be conversant with the theory as literature is the soul of dance.
Also Read: How Ustad Moinuddin Khan is keeping the rich legacy of sarangi alive
"I read theatre, plays, non-fiction, texts on dance and theatre such as Natya Shastra and Abhinay Darpan. I enjoy reading these," says Prachi, who started learning Odissi at the age of three from her first guru and acclaimed dancer Arpita Venkatesh.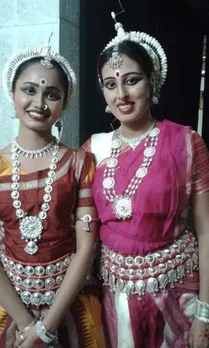 According to Indian classical dancer, both dance and literature are mediums of communication and complement each other. The knowledge of one gives a deeper meaning to the other.
The economics of arts
While the performing arts in India are seen as a spiritual pursuit, the economics of it cannot be wished away. Prachi agrees that there isn't enough money in the performing arts for it to become a self-sustaining profession.
She says turning performances into ticketed events can be a solution. "Having a paying audience, which is a norm in the West, will ensure that artists are accountable to the audience. This way, artists will not only be able to sustain themselves, they will also be expected to constantly work at polishing their art," she says.
Also Read: Dogri songs by Jammu siblings win hearts across the world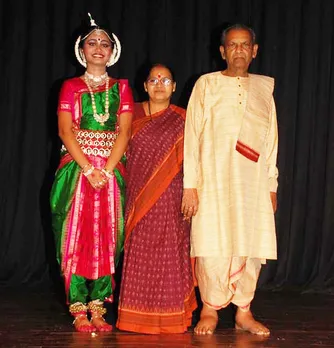 However, Indian audiences will have to be convinced that paying for the arts is important. "Also, we will run the risk of the art getting commodified. As a fraternity, we will have to work together to prevent that and retain the spiritual essence of our art and craft traditions," she says.
Like other Indian Classical dances, Odissi too traces its origins to the ancient Sanskrit text Natya Shastra. In ancient times, it was mainly performed in temples of Odisha. During the Mughal and British rule, the dance was suppressed though it was patronised by kings. After independence, it gained recognition and respect as one of the classical Indian dance forms.
Also Read: How 'Dohar' is trying to preserve folk music of Bengal & Assam since two decades
Again, like other classical dance forms, Odissi has a costume, uses body movements, abhinaya (expressions) and mudras (gestures) to convey a story or a spiritual theme. An Odissi dance performance begins with a prayer, followed by nritta (pure dance) nritya (dance drama) and moksha or the climax.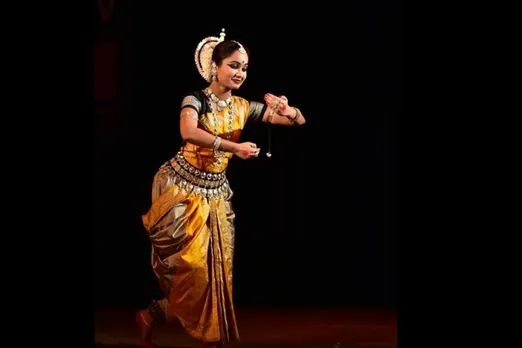 The experimentative dancer
As a dancer, Prachi says she is open to experimentation while being grounded in the tradition. "If you break away from the tradition then what will prevent the dance form from dissolving?" she asks
"I don't believe that expressing contemporary issues means breaking away from the traditional form of the dance. There is Indian classical literature that can be used to portray contemporary issues such as gender equality," she says.
Also Read: A quaint village in Hooghly becomes manufacturing hub for string instruments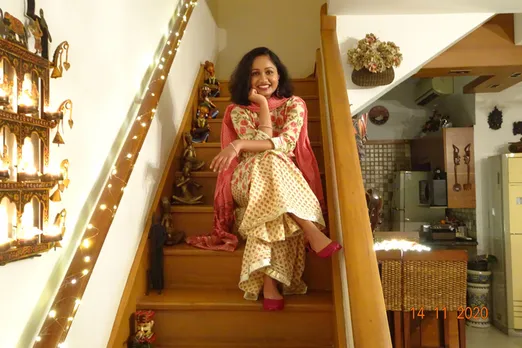 Not only is Prachi a young ambassador of the classical dance that originated in the temples of Odisha but is also helping popularise the art among Delhi government schools under Project Anjuman to offer high-quality arts education to students. She also organises seminars on dance titled Samanubhāsanā - Conversations On Indian Dance.
In 2004, her family shifted to Delhi and Prachi then learnt under the guidance of guru Hare Krishna Behera for nine years until his ill-health made it difficult for him to continue training the pupil.
Also Read: How Culture Therapy is transforming lives of inmates in West Bengal's prisons
"His guidance was very valuable. He taught me the complex rhythm system of the dance, how to perform on stage, how to communicate with the audience. I was very fortunate to learn under his guidance," she says.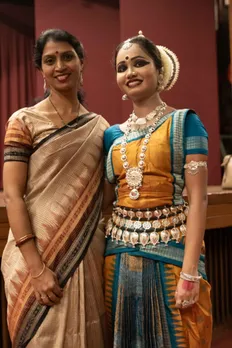 She recalls the day her guruji made her rehearse for seven hours before her first year dance exam.
"I think guruji was more nervous than his students and wanted to make sure we did not falter," says Prachi who is based in Gurugram.
Also Read: Gujarat: no Garba, no Dandiya and scaled-down atonement for curse this Navratri
But the hours and hours of arduous practice over the past 20 years has stood Prachi in good stead. She has trained in the dance form for 20 years and has been a professional artist for the past 11 years.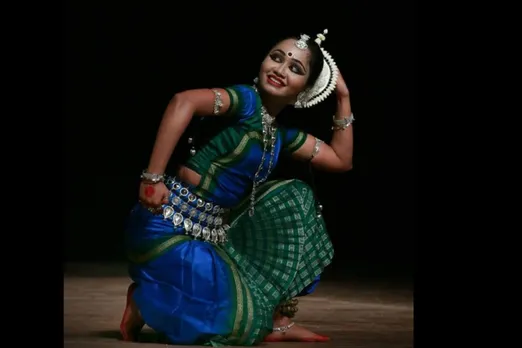 A person with diverse interests, Prachi is also trained in sitar and Indian classical vocal music and is currently pursuing her Master's in filmmaking at the London Film School.
She enjoys making films on social and gender-related issues. She has directed a film on racism and made a documentary on Adiguru Pankaj Charan Das, the fountainhead of Odissi who laid the foundation of the dance form. The film was screened at his centenary celebrations in Bhubaneswar in 2019. Prachi has come a long way from the nervousness she felt nine years back. "Yet, I will remain a student all my life," she says.
(Urvashi Dev Rawal is a Jaipur-based journalist specialising in development, gender, and political reporting)
Also Read: Buried at birth, how Gulabo Sapera survived to become the global ambassador of Rajasthan's Kalbelia folk dance