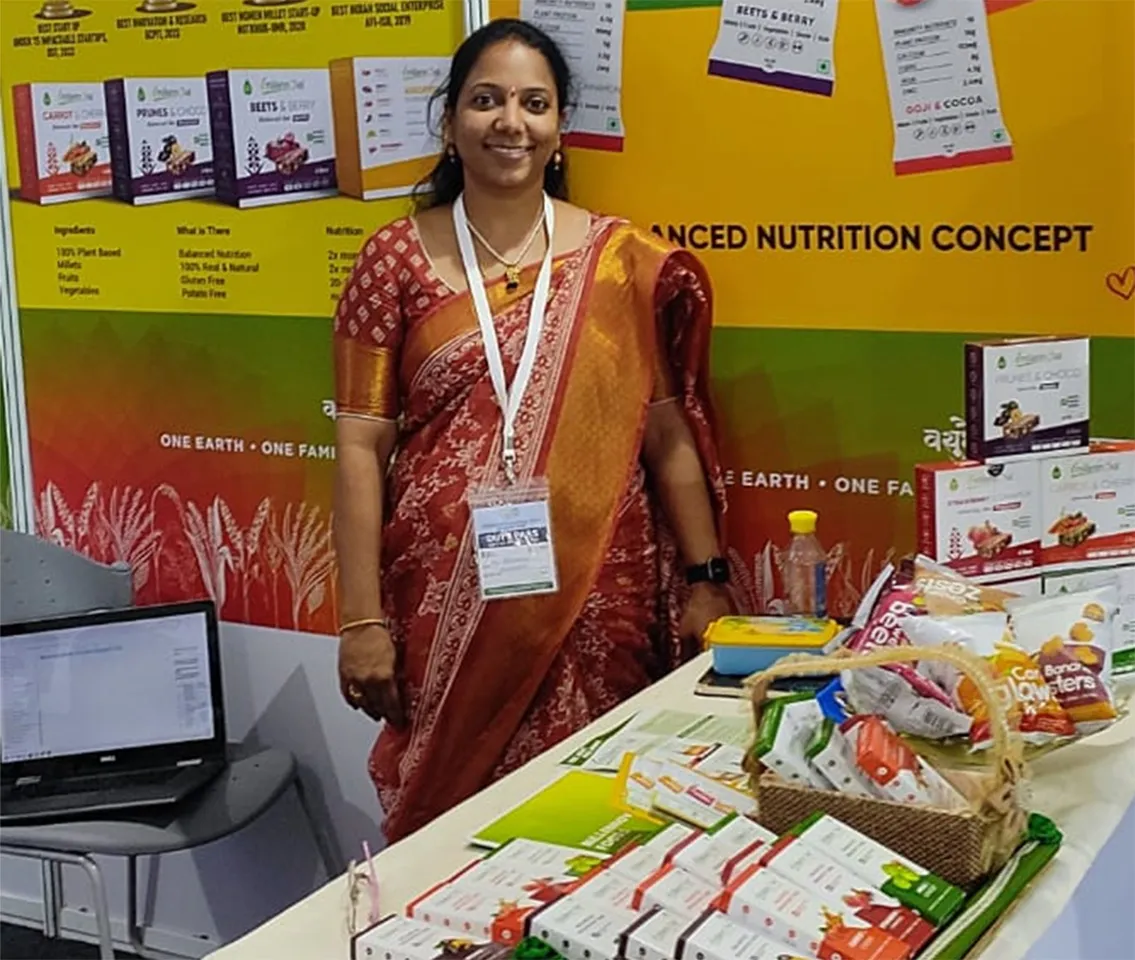 While working for Youth For Action-Krishi Vigyan Kendra (YFA-KVK) in Telangana, Sowmya Mandarapu had a chance to train hundreds of rural women in income-generating activities like millet processing, vegetable dehydration, pickle-making, preparing masalas and other similar activities. With a Master's in Food Science and Nutrition from Acharya N.G. Ranga Agricultural University, Hyderabad, Sowmya's experience in clinical nutrition projects and a knack for developing food items with local ingredients led her to create many food recipes, which the women learned and then set up their own enterprises.
After completing her MSc in 2004, Sowmya worked with Krishi Vigyan Kendra and other companies. In 2018, she got an opportunity to work in Manipur, where her task was to develop products with the North East region's underused fruits and vegetables like bhut jolokia (the world's hottest chilli pepper), bay leaf, kachai champra (lemon), tree beans etc.
"In the North East, I developed 85 products and trained women entrepreneurs to make items like king chilli chocolate, porridges, instant curry powders which are added to boiled vegetables to make curries etc.," Sowmya says.
"It was an enriching experience as I realised how food transcends barriers of language and geographies," she adds.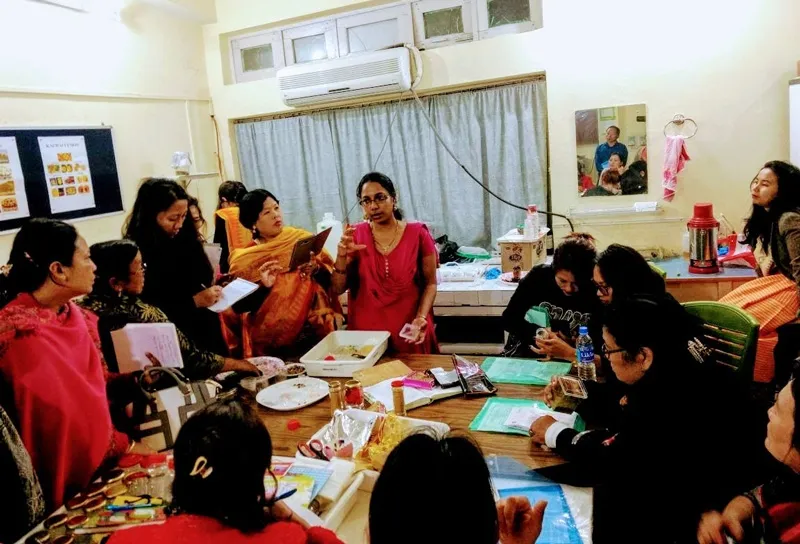 From food scientist to food entrepreneur
At around this time, Sowmya's husband Ravindra Rayela and her father M M Prasad began to encourage her to set up her own enterprise. "Even my mentors Dr. Aparna Kuna and entrepreneur Dr Surendranath Reddy, with whom I had worked as a food technologist, suggested that I develop products and become a food entrepreneur," she says.
Also Read: This MBA quit her Singapore job to become a millet entrepreneur; earns Rs12 lakh monthly revenue
In 2018, Sowmya decided to take the plunge. 
The driving force behind her decision to turn an entrepreneur was to promote balanced nutrition at a time when even children were suffering from lifestyle disorders due to unhealthy snacking habits.
"I know the importance of balanced nutrition in controlling lifestyle disorders. With that concept, I prepared various formulations and innovated with ready-to-eat healthy snacks that could appeal to all age groups," she says.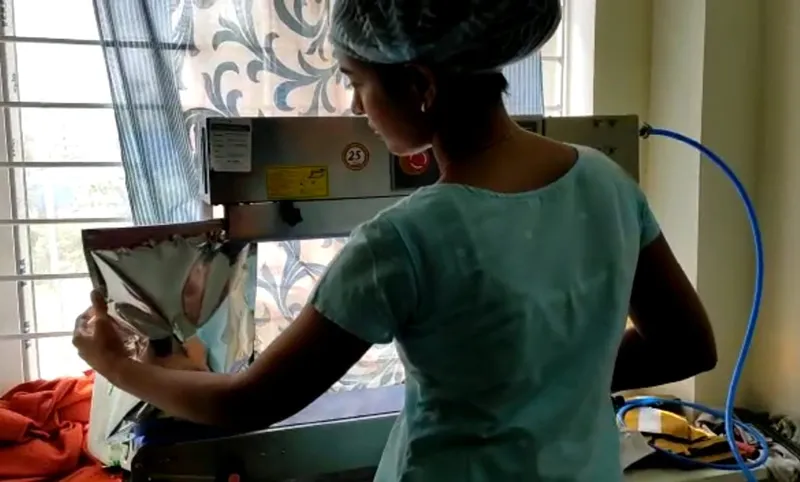 Inspired by Millets, she named her company Millennova Foods and registered it in Hyderabad in 2018. "Millets are gluten-free, rich in antioxidants, soluble fibre, and protein. Since millets have beneficial nutrients like phosphorus, magnesium, copper, and manganese, incorporating them into diet can improve immunity and digestive health," says Sowmya, who has received many awards for her work.
She began her research and created products with three core ingredients – millets, fruits and vegetables – all important components of a balanced diet. "I worked with various combinations of millets, fruits and vegetables to create value-added products in different flavours without any preservatives. Later, I also added lentils to my products. Based on my experience and expertise and background in nutrition, I made snacks like chips and energy bars," Sowmya says.
Also Read: From truck driver to millet millionaire, how this Telangana farmer built a successful food business
The initial investment in Millennova was around Rs15 lakh.
Since investment in food processing equipment and setting up a facility is high, Sowmya decided to test the waters by opting for contract manufacturing. "We began production at a third-party manufacturer in Telangana and Millennova tested the products in the Hyderabad market. They were launched in January 2019," says the millet entrepreneur.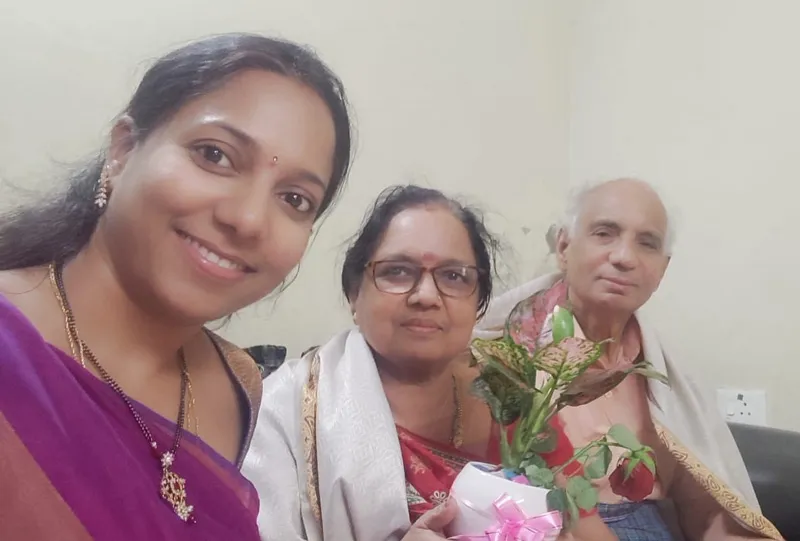 The business
The initial response to Millennova snacks was excellent. "We marketed the products by putting up stalls. "Our snacks are low-fat, high in fibre, rich in protein, vitamins and minerals and flavourful. Soon, Millennova snacks were available in 120 stores," she recollects.
However, the Covid lockdown hit a few months later and things came to a grinding halt. Sowmya spent that time working on newer products and ended up developing nutritional bars like sports nutritional bars, breakfast replacement bars, millet bars, probiotic bars etc. "Currently, 15 more products are under R&D and we hope to launch them soon," says the woman entrepreneur.
Millennova's monthly revenues stand at around Rs3 lakh right now and are growing rapidly. Sowmya also gets paid for providing consultation services to other companies for their food products.
Also Read: Tamil Nadu engineer turns millet entrepreneur; earns Rs 3 crore annually
The products can be bought online through Amazon and Millennova's own store. They are also available in organic stores besides being bought in bulk by retailers, event organisers and exhibitions.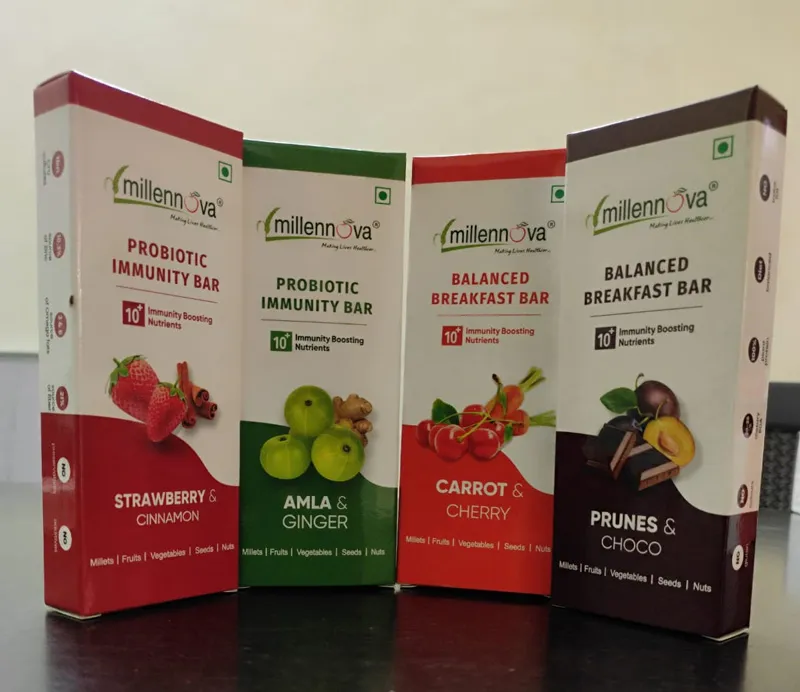 Some of the popular products are carrot and cherry balanced bars, prunes and choco breakfast energy bars, amla and ginger probiotic immunity energy bars, and banana boosters snacks made with foxtail millets, sorghum and ragi along with banana, dates and honey.             
Millennova was incubated at the Indian Institute of Millets Research (Nutrihub, ICAR-IIMR) in Hyderabad. 
In 2020, it also received a Rs23 lakh grant under the Rashtriya Krishi Vikas Yojna - Remunerative Approaches for Agriculture and Allied Sector Rejuvenation (RKVY-RAFTAAR) scheme of the Union Ministry of Agriculture for promoting healthy food. Millennova products are trans-fat-free and gluten-free with no added additives or preservatives.
Also Read: Andhra MBA quits job to foray into millet business, earns in crores
"We have received Rs18 lakh of the grant amount so far. With that, we have set up a small processing unit in Hyderabad entailing an investment of under Rs10 lakh. While earlier, we were sourcing some ingredients from Gujarat, Karnataka, etc. now we are able to make some of them at our own facility. At the unit, we have started primary processing of carrots and some other vegetables for our energy bars," she says.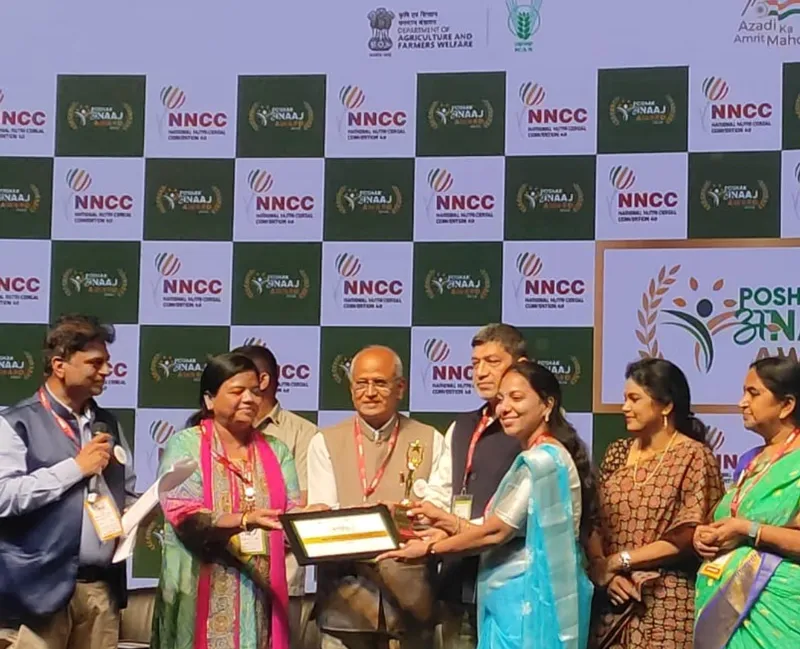 With Millennova's own space, Sowmya has started a wing to provide internships to students pursuing higher studies in the food and nutrition space. 
"For Experiential Learning Programme (ELP) at universities, we take students as interns and teach them food processing techniques," she says.
Sowmya is now planning to scale up production with an investment of around Rs 50 lakh in a new facility near the Ramoji Film City in Hyderabad. "It will be spread over 2500 sq ft and should be up and running in the next six months," she says. At this unit, Millennova will be able to process about one tonne of millet flour daily, resulting in 500 kg of finished products. Sowmya is also working on new millet-based products like instant chapatti flour etc.
One of the most significant aspects of Sowmya's work has been the training and empowerment of women. She has trained hundreds of women in food processing in the last decade. "I am helping other women become entrepreneurs by training them in food processing and allied activities," she says.
(Rashmi Pratap is a Mumbai-based journalist specialising in business, financial and socio-economic reporting)
Also Read: Computer science professor turns millet entrepreneur, earns Rs 3 crore annually