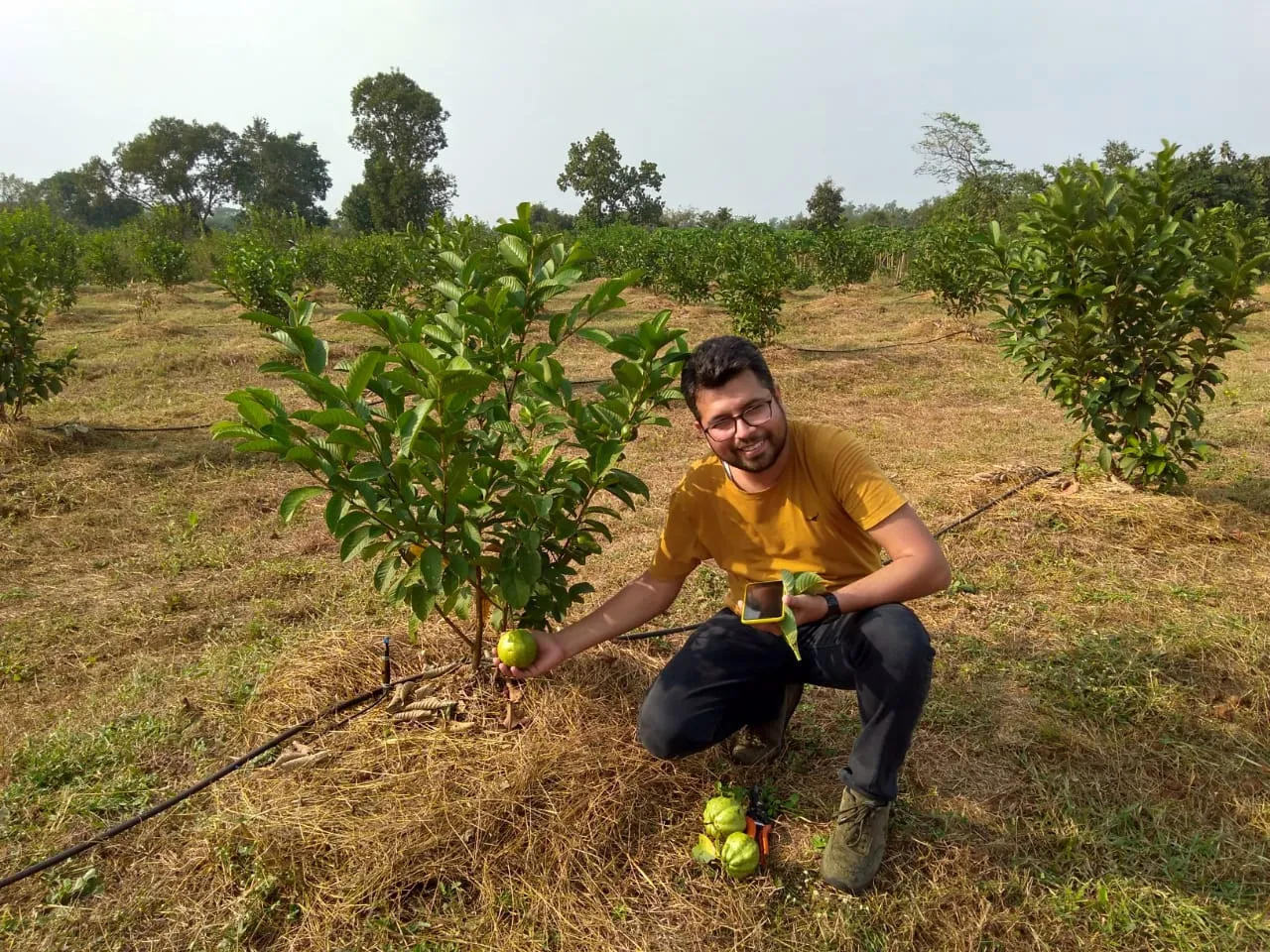 Sometime in 2008, a teenaged Aakash Thakkar accompanied his father to APMC (Agricultural Produce Market Committee) market in Vashi, Navi Mumbai, to surplus elaichi bananas (a small-sized pricier variety) and ginger produced on their farm in Karjat, about 75km away.  Farming was a leisure activity for the Mumbai-based family, who visited their Thakkar Farm on weekends. While they grew mangoes, bananas, papaya and other fruits and vegetables, it was only for family consumption.
"We were not selling the produce. However, once, we had some surplus bananas and ginger on the farm. We stocked them in our car and drove to APMC. But to our surprise, the traders there offered us only Rs8 per kg for the bananas (then retailing at Rs45 per kg) and Rs11 per kg for ginger. That would not even recover the transportation costs," Aakash recollects.
The father-son duo drove back without selling their produce. "At that point, we decided we need to stand up for ourselves and other farmers who are paid a pittance for their hard work and toil," he says.
Aakash completed his graduation in 2011 and enrolled for MBA in Marketing at Mumbai University. Alongside, he began building 'The Farmer', which is now an online organic supermarket selling chemical-free fruits, vegetables, cereals, grains, oils, bakery products, dairy products, and other items.
From weekend farmer to MBA farmer
"Before 2011, my mother (Leena Thakkar) was selling some of the farm produce like organic mangoes, papaya, aloe vera, and bananas to her friends, acquaintances and a few Ayurvedic stores in Mumbai. I expanded the pet project into a full-fledged business," he says. 
Aakash's father Rajendra Thakkar had bought the 65-acre land parcel on the banks of the perennial river Page in Karjat (about 90km from Mumbai in Raigad district) in 1990. While he was a practising advocate (taxation) with his office in Marine Lines, Mumbai, he loved spending time in nature. "We always spent weekends at the farm. Back then too, my father was very passionate about organic farming and never used any chemicals while planting fruit trees even in the 1990s," Aakash says.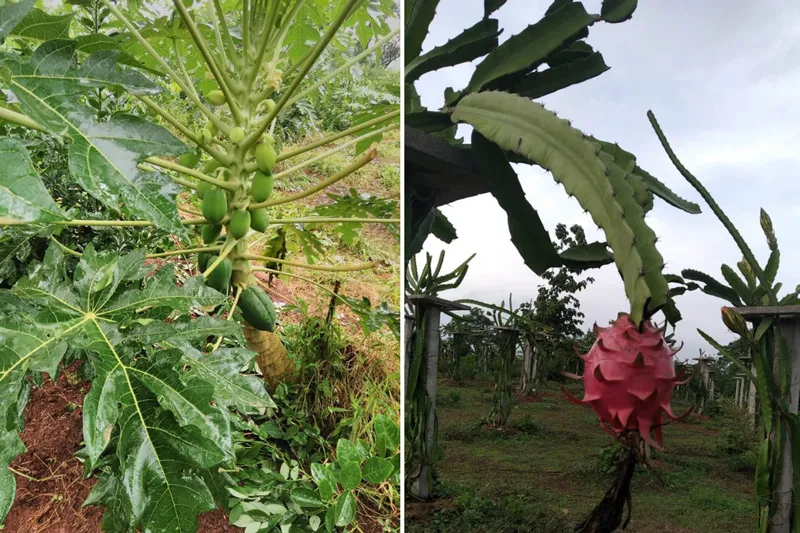 His dad planted 450 mango trees including Alphonso, Amrapali and Kesar varieties besides bananas, papaya, jamun etc. "In 2012, my father discontinued the taxation practice and now our family is fully involved in organic farming and selling organic products," he says.
While Aakash had not dreamt of becoming a farmer in school, he was drawn to farming over time. 
"I realised that there was a good future in farming as well. I want to change the image of a farmer in every child's mind – a frail, overworked man with a turban and dhoti. That's why our logo has a big fat happy farmer," says Aakash.
After completing his graduation in 2011, he started selling organic fruits and vegetables at Mumbai's weekly farmers' markets and also home delivering to customers. He would take orders over SMS and phone calls. Aakash's father converted his old office in Marine Lines into a distribution centre for sorting, grading, packing and dispatching the products to customers. 
Also Read: How this Goa family earns Rs 42 lakh per acre from organic coconut farming
"At that time fresh produce (fruits and vegetables) was our forte and we were selling about 200 products from our farm," he says.
Expansion through association 
Aakash's MBA background led him to associate with other organic farmers in Maharashtra and eventually, other states, to stock their products for sale.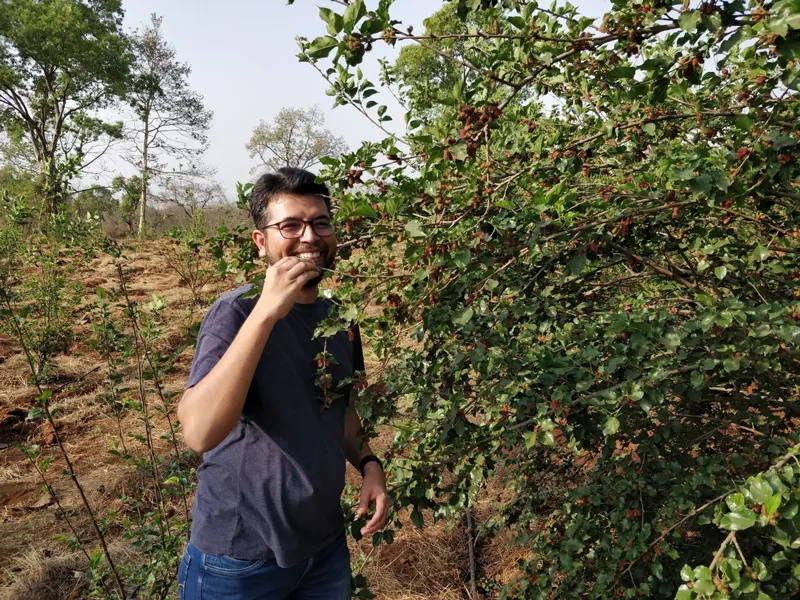 The store has tied up with over 100 associate farmers in Himachal Pradesh, Kodaikanal (Tamil Nadu), Mahabaleshwar (Maharashtra) and other places. The family personally visits every farm to ensure that they adhere to organic and natural practices. 
"These are mostly small farmers who are unable to negotiate good prices in the market. We buy from them at about 25 to 30 percent premium to the market price," he says.
The Farmer sources avocado and passion fruit from Kodaikanal, strawberries and gooseberries from Mahabaleshwar, and apples, kiwis and other fruits from different belts of Himachal, going up to Kinnaur and Spiti. "We stock them in cold stores while other fruits and vegetables are regularly procured from farmers in Nasik, Pune, Junnar and other areas in Maharashtra," Aakash says. 
"Apart from sourcing from associate farmers, we are also promoting and selling other organic brands when it comes to oils, homecare products, ready-to-eat foods, snacks and in all other categories," he says. 
Also Read: Gujarat's MBA farmer Chintan Shah turns infertile land into organic farm of turmeric, ginger & wheat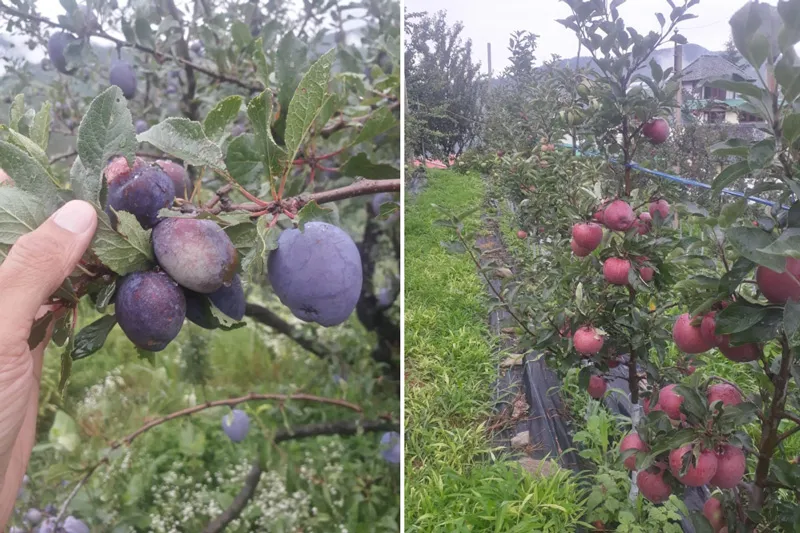 Five years back, The Farmer added confectionary, snacks, groceries and other items to its portfolio. 
The online supermarket now offers 1300 products spanning organic foods, home cleaning products, and personal grooming products.
Aakash and his parents work as a team. "My parents look after the farm and training of other farmers. They also manage the Thakkar farmstay, which is visited regularly by families and school students. We teach them how to do farming. Even if five students visiting our farm become farmers, I would have achieved the goal of mainstreaming farming as a profession of choice," he says.
Also Read: Five organic farmstays providing offbeat travel experience
Taking organic food to customers' doorstep
The Farmer executes between 50 and 120 orders daily, serving around 2,000 unique customers monthly. "We have catered to more than 10,000 families so far and also supply our products to stores in Mumbai, Delhi, Ludhiana, Chandigarh, and other cities," he says.
The products are delivered directly to customers through orders received on the phone, WhatsApp, and the mobile application of The Farmer. 
The Farmer receives orders a day before and harvesting starts early in the morning depending on the orders. The products are loaded onto the vehicles and reach the Marine Line facility between 3 am and 5 am. 
At around 6 am, the staff begins sorting and packaging after which they are despatched all across Mumbai, Navi Mumbai and Thane. "We own the distribution and logistics setup and third parties are not involved. We have different vehicles for distribution depending on the quantum of orders," Aakash says.
For over a decade now, The Farmer has been practising sustainable packaging. "We try to be eco-friendly in every way possible. Our produce comes in reusable plastic trays or other biodegradable packaging like paper," he says.
Also Read: Karnataka's MBA farmer turns barren land into a profitable natural farm; earns Rs 40 lakh annually
On the farm
At the Thakkar farm, the family owns 35 Gir cows which graze in the natural environment. Fresh organic milk of these cows is brought for distribution to Vile Parle, Mumbai, daily from Karjat.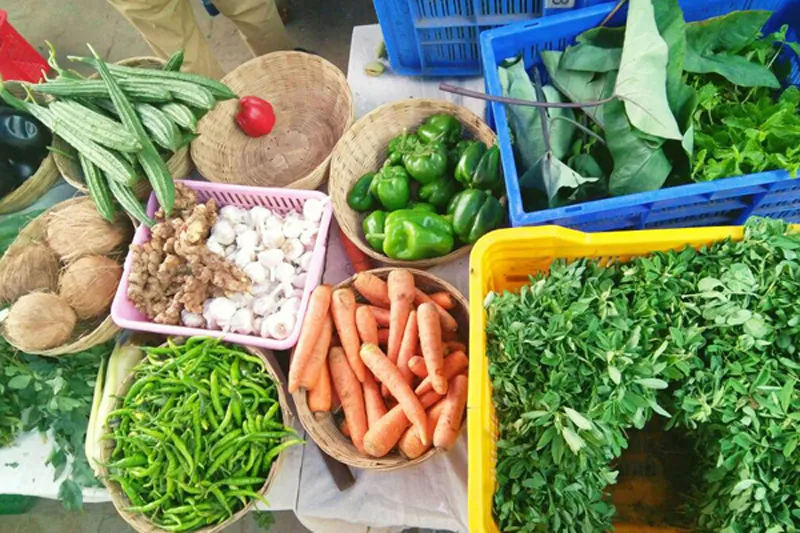 "We also make ghee, butter and paneer (cottage cheese) which is sold across Mumbai under our The Farmer brand. We do not buy any milk product from other farmers as checking milk adulteration requires a specialised set-up," he says.
"We use the cow dung and cow urine to prepare manure for the farm. No chemical pesticides have ever been used on the farm since inception," Aakash adds.
Currently, the family grows chickoo, guava, three varieties of lemon, mulberries, pineapple, passion fruit, coconut, jamun, orange, dragon fruits, lime fruits and other plants on the farm. "We have focused more on fruit plantation because Karjat is close to the city and there is a severe shortage of labour. For fruits, not much manual labour is required on a daily basis. We hire people for harvest," says Aakash.
They grow the Surti Kolam paddy variety during the monsoon. "This year, we have also tried the Indrayani variety. We had kids coming every weekend to plant the rice and learn about farming," he adds. 
Since the family does not use any chemicals, they regularly make sprays and kadhas (natural decoctions) using neem and other leaves. "We use natural preventives made from extracts which are natural insect repellants," he says. 
(Rashmi Pratap is a Mumbai-based journalist specialising in business, financial and socio-economic reporting)
Also Read: Punjab's engineer-farmer earns profit of Rs4 lakh per acre with organic farming of dragon fruit