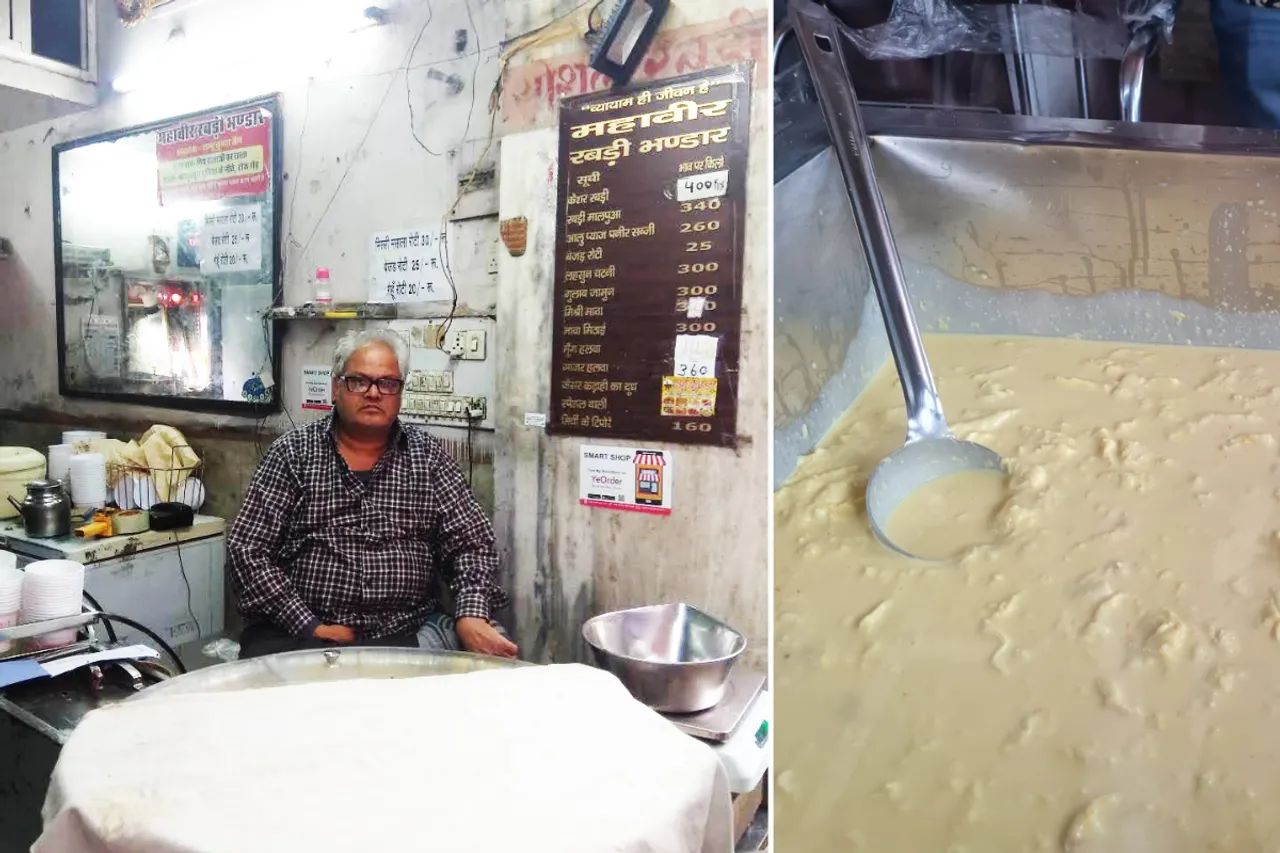 In a narrow lane of Jaipur's walled city is a small shop by the name of Mahaveer Rabri Bhandar. The shop in Chandpole Bazaar was started 166 years back by Parmanand Jain who was a wrestler and the list of its customers includes the royals, Bollywood celebrities as well as common people.
Parmanand was a wrestler in a local akhara (wrestling centre) and he also used to help his father in his dairy business. Once, while heating milk, Parmanand experimented by slow-boiling the milk and made the rabri (also rabdi).
He invited his wrestler friends to taste the dish. They relished the sweet and asked him for more. Parmanand started making the rabri regularly and soon its popularity spread to the royal family of Jaipur as well. The royal family would often order the rabri for feasts and special occasions.
Rabri is a rich, creamy milk-based sweet dish flavoured with saffron, cardamom and dried fruits. Popular across India, rabri is also served with jalebi and malpua.
Even Bollywood stars and politicians are fans of the rabri made at Mahaveer Rabri Bhandar.
Around 250 kg of rabri is prepared daily at the outlet. It is delivered to cities in and outside Rajasthan within 24 hours by packaging it in nitrogen gas, which drives out oxygen and moisture.
Also Read: Ten Indian sweets that have received the GI tag & how they are made 
The shop also prepares traditional Marwari dishes like aloo-pyaz-paneer subzi, bejad roti (a multigrain flatbread), mirchi ke tipore (instant green chilli pickle) and garlic chutney.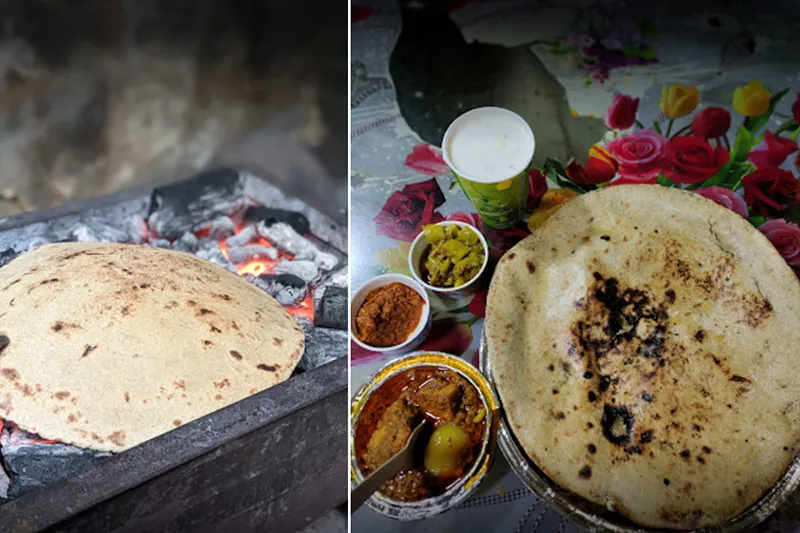 Rajkumar Jain who runs the Rabri Bhandar says he is the fourth generation in this family business. While the rabri used to sell for 0.20 paise per kg in 1857, it is now priced at Rs500 per kg.
He says when BJP leader Bhairon Singh Shekhawat was the Chief Minister of Rajasthan, he would often visit the eatery to enjoy the sweet dish. He also ordered the rabri for guests who visited him. When he became the Vice President, the rabri was sent for him to Delhi.
Actors Dharmendra, Dara Singh, Prem Chopra, and singers Lata Mangeshkar and Anuradha Paudwal have visited Mahaveer Rabri Bhandar on their trips to Jaipur to relish the rabri.
Also Read: This investment banker quit Goldman Sachs to become successful idli entrepreneur in Bengaluru
Rajkumar recalls that one day an Ambassador car stopped in front of the shop. Lata Mangeshkar stepped out of the car and ordered rabri. The people in the shop were surprised to see her as she had no security around her. She came like a common person without any fuss, ate the rabri, paid for it and left.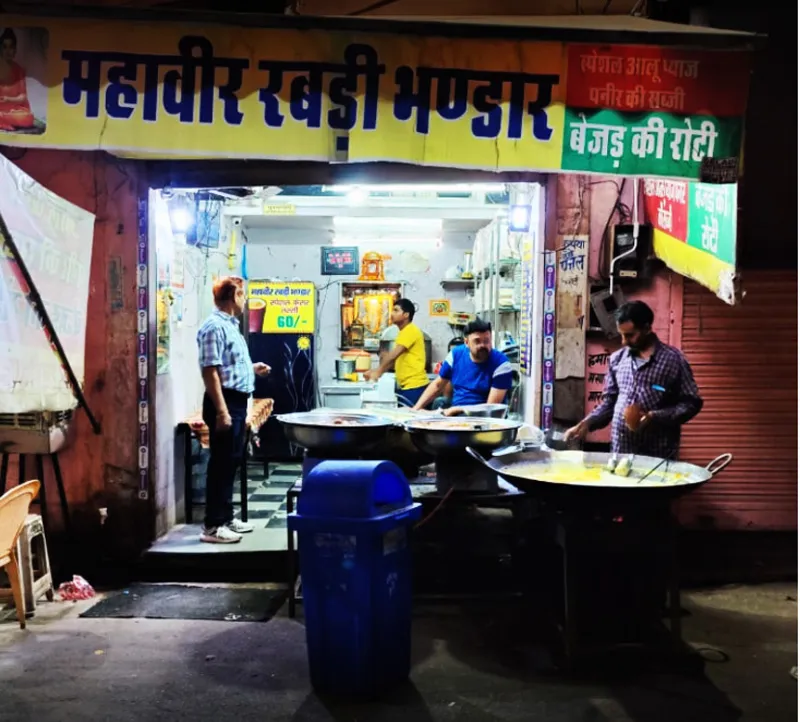 Rajkumar says his father Kapurchand Jain was also a wrestler and had his own akhara. But apart from wrestling manoeuvres to defeat his opponents, Kapurchand also inherited the art of making delicious rabri from his father. Soon his rabri was so much in demand that he left wrestling and focused on the rabri business.
Process of making rabri at Mahaveer Rabri Bhandar
Kapurchand set the formula for making the rabri to ensure consistency in taste. The recipe is followed even today. He would use 10 kg buffalo milk and two kg cow milk to prepare the dish. Rajkumar says the family has been sourcing the milk from dairy farmers in Chomu for generations, keeping the taste and quality consistent.
Also Read: Joynagar Moa: the 117-year-old GI-tagged Bengali sweet that's going global now
To make the rabri, the milk is boiled in a large kadhai (a large round cooking pan) on a slow flame. As the milk heats up, layers of cream appear on top. The layers are lifted with a wooden spoon and put to the side of the pan. The milk is boiled till it reduces to a thick pudding-like consistency. It is then cooled.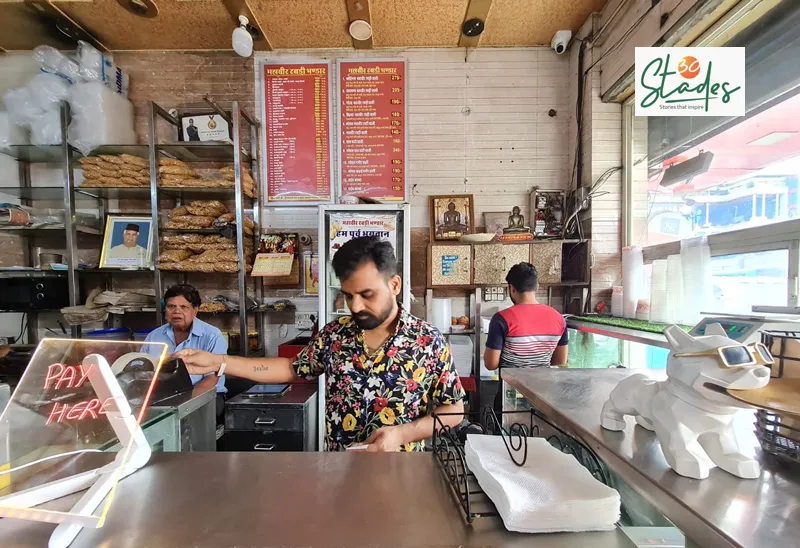 The layers of cream come together, resulting in a thick chunk. This is removed and cut into squares. The pieces are then put back in the milk. Sugar, cardamom powder and dry fruits are added and the rabri is ready.
Explaining the USP of rabri made at Mahaveer, Rajkumar's nephew Deepak Chhabra says across India, rabri is made in a kadhai, a large open pan. 
"But we make rabri in a parchha, a tall cylindrical vessel. This helps the layers of cream to form properly and gives it a better texture," he says.
He says 14 kg of milk is put in one paratha and it is cooked on low flame. The entire process of making rabri takes 1.5 hours. "We get 2.5 kg rabri from 14 kg milk," he says.
Also Read: Christmas: 5 desi cakes made using petha, murabba, mawa & more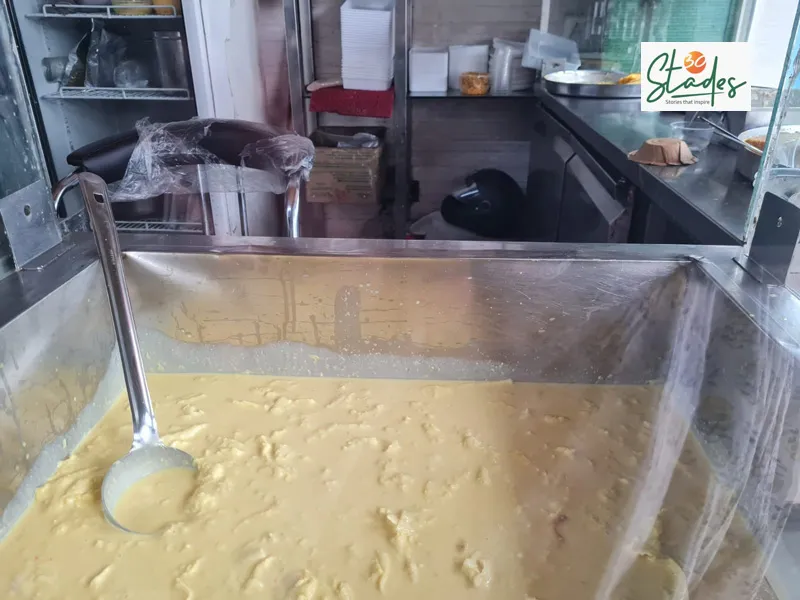 Mahaveer has a centralised kitchen in the shop in the walled city where the rabri is made and sent to all three outlets in the city. 
"We have eight parchhas and rabri is made 24 hours in the kitchen because about 250 kg rabri is made every day to cater to customers in Jaipur and other cities. 
We get 1200 litres of milk daily from Chomu to make the rabri," he says.
While there are many outlets in Jaipur with names that sound similar to Mahaveer Rabri Bhandar, the connoseiurs of food very well know which is the original and genuine outlet. 
Also Read: Mangaluru: India's ice cream capital