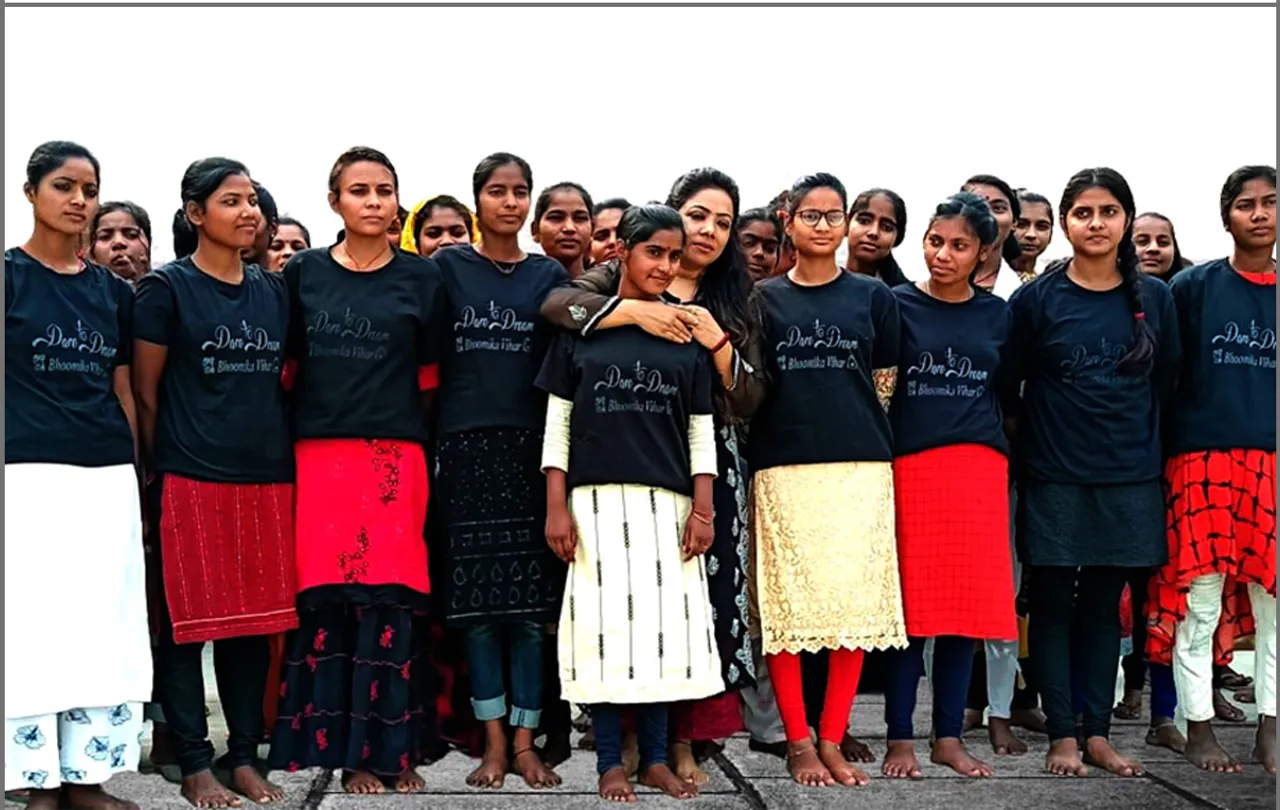 Shilpi Singh could well be the lady Singham of north Bihar's Seemanchal region, one of the worst in terms of women trafficking, and rape. Shilpi's work to rescue women victims of violence and trafficking has put her in confrontation with gangsters. But scores of threats of violence, kidnapping and murder have failed to veer Shilpi from her path.
A story narrated by Shilpi brings out starkly that hers is no easy task. "I once met a wispy girl of about 16 years in Araria. She was carrying a baby. She had been married at 13 years by her poor parents for a few thousand rupees. The man who married her took her to Delhi. He abused her and later sold her to traffickers who took her to Agra and pushed her into prostitution. She managed to escape from the red-light area and returned home.
"I listened to her story and then asked her whose baby she was carrying. All she said was, 'The last man who came to me was a rickshaw driver'."
Shilpi has helped the young girl rebuild her life through counselling sessions and upskilling her. She now makes bangles and sells them and earns for herself and her child.
Also Read: How Prerana is helping thousands of girls get out of intergenerational sex trade
Vulnerable zone
Seemanchal comprises Bihar's four districts - Purnea, Katihar, Kishanganj and Araria. Shilpi says it is the hub of women trafficking.
According to the Ministry of Statistics and Programme Implementation, the per capita income of Bihar is Rs 31,199 as against the national average of Rs 74,380. The average per capita district GDP of the Seemanchal region is Rs 10,000 only.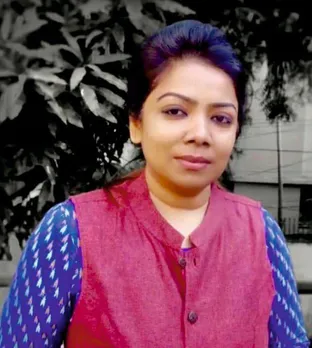 According to the 2011 Census, the average literacy rate of the four districts is 54 percent as against Bihar's average of 64 percent. According to NCRB data, Bihar reported 111 human trafficking cases in 2021, an increase from 75 cases in 2020.
In cases of kidnapping of women for ransom or to compel her for marriage Bihar is second with 6,589 cases while UP has the discredit of being the topmost state with 8,599 cases.
In crimes against women, Bihar was in second place with 3,400 cases after Uttar Pradesh which recorded 4,642 cases. In rape cases, Bihar is 13th among states in the country and it is in the 21st place in cases of assault on women with intent to outrage her modesty.
In this crime-infested environment, Shilpi has been rescuing and rehabilitating women who have been tricked into fake marriages, trafficked, pushed into prostitution, faced domestic violence or forced into child marriage.
Shilpi, 38, has in the last 22 years, rescued and rehabilitated 250 women who were trafficked and forced into the flesh trade. She has rescued almost 1,900 minor girls from child marriage.
Shilpi grew up in Barmasia town but is now based in Patna where she heads the NGO Bhoomika Vihar, started by her father. She has a team of 70 dedicated young men and women who admire her and want to follow in her footsteps.
Also Read: Impulse NGO Network: How Meghalaya's anti-trafficking warrior has helped save over 72,000 lives from slavery
Bhoomika Vihar has a wide network of NGOs in Bihar that provide them with information about trafficking, child marriages or domestic violence. Acting on this, a team from Bhoomika Vihar reaches the spot and rescues the victims with help of the local police. 
Father figure
But where does Shilpi get such indomitable courage?
She credits her dad for making her what she is today. "My dad was from a well-off, upper-caste family. Kids from such families usually went outside Bihar to study and get good jobs or join the civil services. My dad's thinking was different. He was influenced by the JP movement."
The discrimination in society in Bihar troubled him. "He wanted to work for the poor, the Maha Dalits. So he started a cultural group which travelled across the state and spoke against discrimination. He aimed to mainstream the lower castes and things did improve to an extent as people started inviting people from lower castes to functions," she says.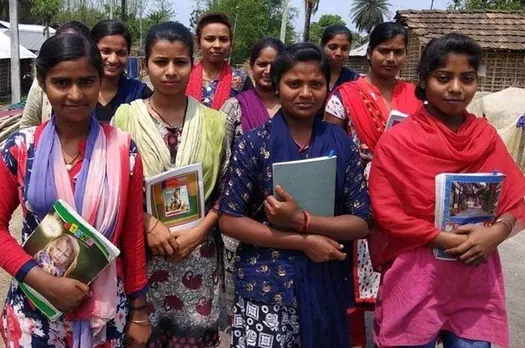 Shilpi, the eldest of three siblings, began working with her dad while she was in college. Even as she completed her MBA from Patna, she developed a deep understanding of the work her father did, the issues, the people involved and how to deal with them.
"My dad wanted me to be a soldier, and he trained me for it. He made me rough and tough and thick-skinned. He used to say all fathers give dowry to daughters at their wedding. I will give you your own identity, your own name," she recalls.
Also Read: Snehil Dhall: Policemen's friend who decodes crime using psychology
Braving the odds… and criminals
After Shilpi's dad passed away in 2013, she took on the mantle to carry forward his deeply impactful work.
She started her journey by forming Durga Jathas, a specialised intervention programme where adolescent girls from the Maha Dalit community speak out against bridal trafficking.
Explaining the modus operandi, Shilpi says the trafficking gangs have sleeper cells in villages. These sleeper cells scout for possible victims, mostly poor families with young girl children.
"The sleeper cell members pass on information about families to the gangs. The gang members then pose as friends or relatives of members in the sleeper cells. They come to stay with them and spread the word that they are looking for a bride. They appear well-to-do and approach the poor families saying they have a lot of money and the girls will be very happy," says Shilpi.
Also Read: Rescuing mortgaged kids, giving tribals a voice in decision-making, how Vaagdhara is bringing change from ground up
She says the families live in abject poverty and they are taken in by the display of wealth. "The parents think they will be rid of one mouth to feed and will also get some money in exchange for the girl. The girl thinks she will escape poverty into a life of comfort. This makes them willing lambs to the slaughter," says Shilpi.
The marriages are done in a hushed manner and the woman or, on many occasions, minor girls, are taken from their families who are paid Rs30,000. The informers are given around Rs50,000 by the gangs.
The women are usually taken to work in the NCR region and parts of north Uttar Pradesh, Haryana and Rajasthan where they are used as cheap labour and sexually exploited. Many are pushed into the flesh trade.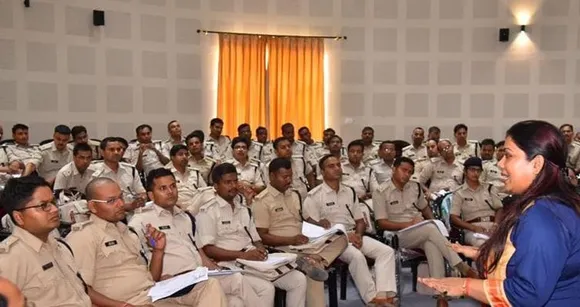 Shilpi recalls an incident where she went to stop the bidai (departure) ceremony after the marriage of a minor girl. "The girl was around 13 years and had been married off to a 45-year-old man. I stopped the groom from taking the girl. The groom and his pimps all ran off. But the mother and daughter were very angry with me. The girl herself was keen to get married and go. She told me she would have got new sarees, jewellery and two meals. Her mother said I had ruined the family's chance of coming out of poverty."
Rehabilitating women victims
Shilpi says she finds education a powerful tool to bring about generational change. "Through the Durga Jathas, the girls are saying no to fake marriages. They are expressing their desire to study. There are first-generation girls from the community who have passed the school, enrolled in colleges and even in IITs," says Shilpi.
Her father registered his cultural group as an NGO, Bhoomika Vihar, in 1996. Now Shilpi heads it and works all over Bihar on women's issues.
Also Read: How i-Saksham's young education leaders are driving change in Bihar's most backward districts
She says society here does not want women to get educated or learn about their rights because they are employed as cheap labour.
The Seemanchal region gets flooded every year during the monsoon. There are no employment opportunities so the men migrate to cities for jobs. The women become easy targets – for labour as well as trafficking. 
Shilpi has helped around 60 women rescued from trafficking and prostitution to rebuild their lives. "Sometimes when a woman escapes and comes back to the village, she finds she is no longer wanted even by her family. Some become pimps and start trafficking other girls from the village."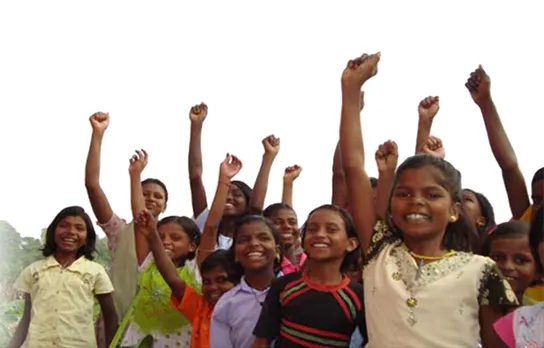 Shilpi through her organisation has given skill training to 60 such women and helped them establish small ventures such as tea stalls, food stalls, tailoring shops, and beauty parlours.
"It is imperative to stop the cycle of victimisation and provide a steady income to the women so they can live in the society with their heads held high," she says.
The strength to go on
The kind of dangers Shilpi, a single mother, has faced would have made many others give up and shift to a safer job.
But for Shilpi, this is not just a job. It's a passion. "I have received many threat calls, kidnapping threats and murder threats. But I never felt scared. I travel without security. When you are passionate about something, I think it motivates you," she says.
Her extraordinary efforts have also won her international accolades.
Shilpi was part of the US embassy's prestigious professional exchange program, IVLP in 2015. She has been honoured with International Fellowships from Canadian Development International Agency and from The Hague Academy for Local Governance, The Netherlands. She was named a finalist in the Stop Slavery Award by Thomson Reuters Foundation in London in 2020. Shilpi has also been felicitated with the Aspiration Woman award from the Bihar government.
She was named among India's 50 women leaders for 2022-23 by the US organisation Vital Voices and the Reliance Foundation.
"I do feel disheartened sometimes. I feel I should quit. But then I remember the smiling faces of the women we have rehabilitated. I think about what they have been through and how we have put their life back on track. That gives me the strength to carry on. I have to take forward my father's legacy," says Shilpi.
(Urvashi Dev Rawal is a Jaipur-based journalist specialising in development, gender, and political reporting)
Also Read: Rescue Foundation: How Triveni Acharya saved over 6,000 girls from forced prostitution