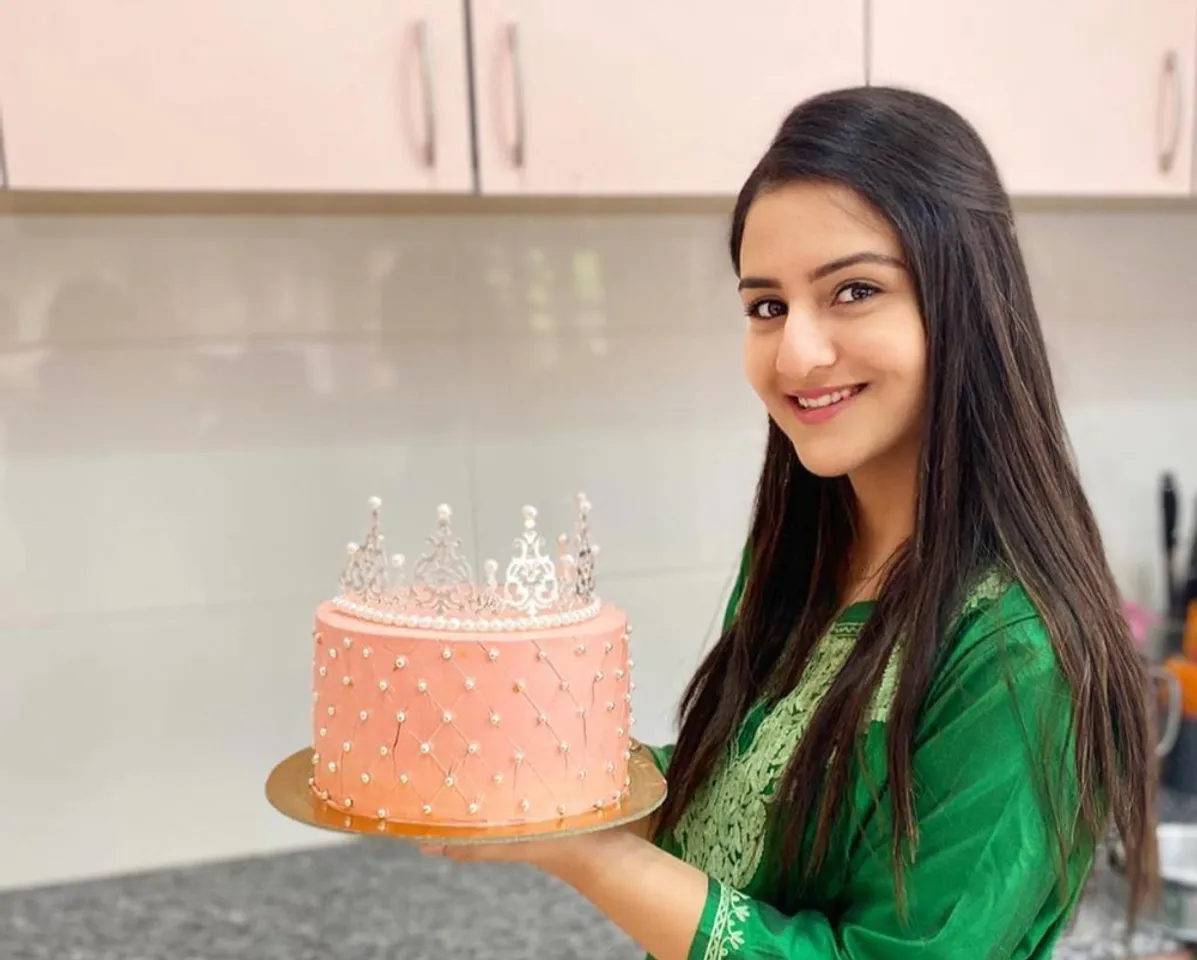 Kashmir is seeing a new generation of young women entrepreneurs who are beating the challenges of unemployment, internet shutdowns, political instability and lockdowns to cash in on rising business opportunities. From food to fashion, these entrepreneurs have found an ally in social media, which is helping them expand faster than ever before.
There has been a considerable rise in the number of registered entrepreneurs in Jammu and Kashmir. While there were 483 entrepreneurs in 2016, the number has risen over four times to 2,164 in 2018, as per the data available with the Jammu & Kashmir Entrepreneurship Development Institute (JKEDI). 
And the restoration of high-speed internet on February 5 this year has given a boost to these young women and their start-ups in the valley.
Also Read: More young women jobless in India than in Bangladesh & China; 25% unemployed
Meet Sana Imtiyaz Hussaini, a 22-year-old baker from uptown Srinagar who is a baker and an artist in equal parts. She is the first woman from Srinagar to make it to The Homebakers' 2020 list of the top 100 home bakers of the country. 
Two sisters, Iqra Mukhtar (27) and Bushra Mukhtar (23) started the clothing line 'Kashmiri Pehnava' in 2018 to preserve traditional Kashmiri attire by giving it a modern twist.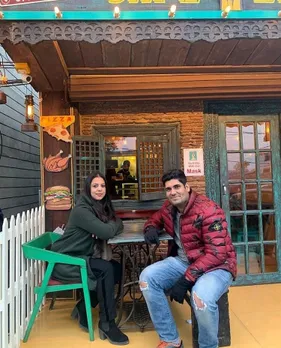 And Haya Vakil has taken the unconventional road of setting up Café Liberty in Srinagar, serving pizzas and pasta alongside traditional Kashmiri dishes like harissa (served in winters) and noon chai . 
Also Read: LifeCraft: empowering Jharkhand's Kuiani women through fabric hand dyeing
Kashmir's women are, slowly but surely, stepping out to chase their dreams.
Innovation & investment in business 
Having merged art and food to present her creative best in home-made designer cakes, 'Sweet Temptations by Sana Imtiyaz' has become the go-to destination in Srinagar for cakes for weddings, birthdays and other events. Her small team works even on Sundays to fulfill the large number of orders they receive. 
Sana has innovated by introducing cake sickles, rasmalai cakes, tray cakes and piñata cakes, which are popular among the youth. Apart from conventional bakery products like muffins, bagels, doughnuts etc., she specialises in chocolates made with dry fruits like almonds and dates.
But her journey wasn't a cakewalk.
Her parents wanted her to become a doctor. "Though relatives were sceptical, my parents were supportive of my idea to take up baking. I was firm and today I don't regret my choice," she says.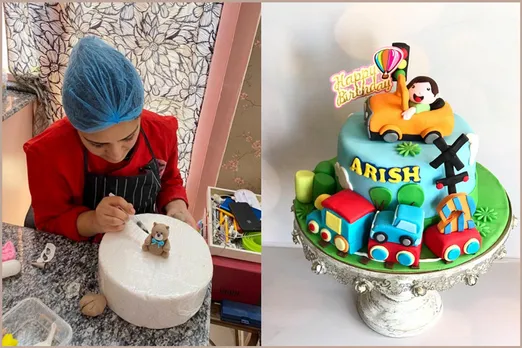 "My love for food and my courses in baking gave me an edge to turn it into a full-time business," says Sana who is currently pursuing a B.Sc (home science) from the Institute of Hotel Management (IHM), Srinagar.
Also See: Watch Saima Shafi: Kashmir's engineer-cum-potter reviving the clay craft
Iqra and Bushra also invested Rs60,000 from their savings to start the business and now earn over Rs60,000 a month.
They also use the traditional Sozni and Ari work on clothes.
Start-up challenges 
Iqra says, "We don't think it's difficult to work in Kashmir but curfews and protests sometimes create problems, especially when we are in the peak season and have many orders to deliver."
Also Read: Kashmir's local bread-baking thrives as kandurs serve up delectable breads
One has to have will power, dedication and then nothing is impossible in this world, she adds.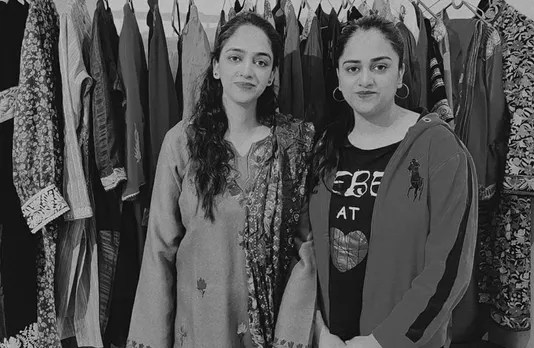 Being new to the business, the sisters have learnt on the job. Initially, they had no idea regarding reaching out to artisans for embroidery work. Their father, who makes Kashmiri handicrafts, got them connected to some of the best craftspeople in the valley. 
But Sana's challenges were of a different kind. The biggest one was sourcing some ingredients like whipped cream or even the packaging material, which weren't readily available in the local markets. She continues to order her packaging boxes and other items like edible glitter from Delhi though she is now connected with some local wholesalers for procuring other supplies.
Also Read: Kashmiri teen turns mentor to speech and hearing impaired sportspersons
Haya, who set up the café with her husband Khawar Jamsheed in 2018, did not have any prior experience in the hospitality sector. In fact, she worked as a Radio Jockey in Srinagar for 13 years before setting up her dream café. 
Given their inexperience, Haya's friends and family never believed that a café could do well in such a place.
Besides, designing the look of the cafeteria was quite a demanding task. "It was tough to decide where to place what. We put things up several times, took them off, dismantled the whole thing and then re-did everything all over again. We wanted it to look the best," recalls Haya. 
The effort, however, has paid off. The place is tastefully decorated with vintage and heritage artefacts. The café is visited by crème-de-la-crème of Srinagar as well as Bollywood given its warm feel, interesting menu and beautiful décor. "I always wanted to have a small cosy place for people to come in, relax and enjoy," says Haya. 
Sana says while she has achieved financial independence through baking, many other girls in Kashmir are earning through calligraphy writing, making chocolates, designing hand-made face masks, home decor items etc. "The biggest requirement to run a successful business is to conquer all fears and work hard," says Sana. 
Also Read: COVID-19 gives home chefs a leg up as restaurants remain shut
Social media offers zero cost marketing
Sana has been using social media to promote her business and connect with customers. Her Instagram page has more than 10,000 followers and the home baker also uses Facebook to keep followers up-to-date with her work and latest offers.
Iqra and Bushra's Instagram page, 'Kashmiri Pehnava' has over 6,000 followers. From placing orders to updating customers and delivering orders, their pages on Facebook, Instagram along with the WhatsApp business account have proved to be the backbone of their business.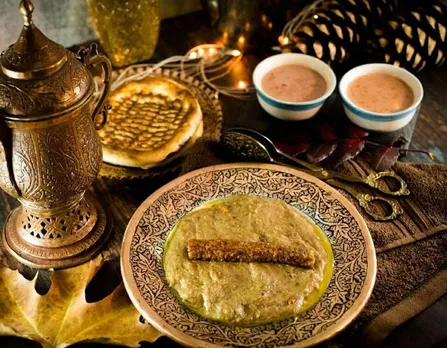 When they started, they received just a few orders from Kashmir but now they have customers from across the country.
Also Read: Zishta: Taking handcrafted homeware from India's 48 craft clusters across the globe
Even with the off and on communication restrictions, they can stay in touch with customers outside the valley with the help of a broadband connection.
Though their mother was not too pleased with her daughters' decision to become entrepreneurs, she is now very proud of what they have achieved.
"The conservative society of Kashmir makes it very hard for women to stand out and start something of their own. But girls are now proving that they have the potential to rise above stereotypes and set an example for all other women who dream big," says Iqra.
(Parsa Mahjoob is a Srinagar-based  freelance journalist)
Also Read: Tamil Nadu: How Deepika Velmurugan set up a successful home business by taking Kolam from doorstep to drawing room