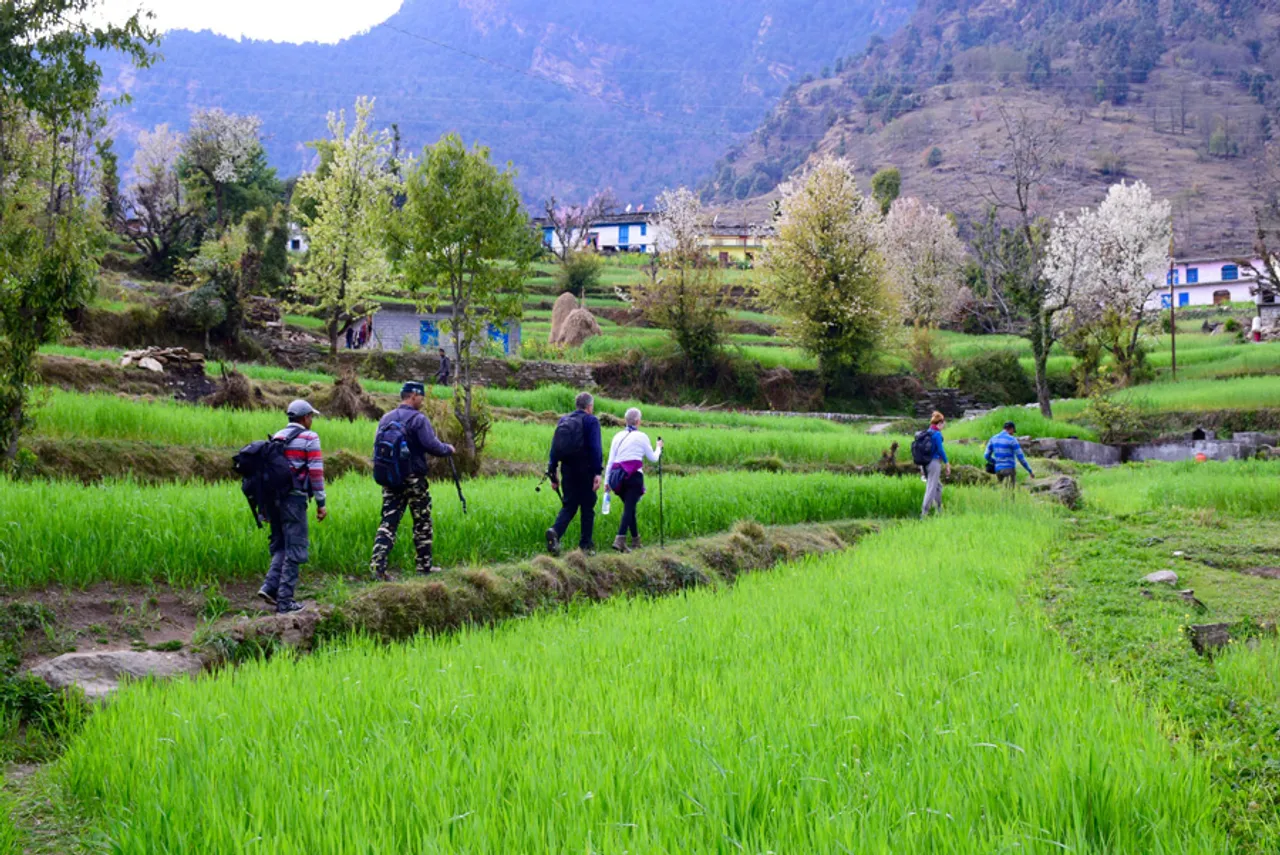 On top of the Jhadi Dhar hills in the Himalayas is nestled the Binsar Wildlife Sanctuary that's home to oak, rhododendron and other varieties of trees besides hundreds of species of birds and animals. When Binsar, about 33 km north of Almora in Uttarakhand, was declared a wildlife sanctuary in 1988, it meant the flora and fauna would be protected for posterity.
But it also meant that the locals could no longer take their animals for grazing into the protected area or collect woods and other forest produce. With rapidly shrinking livelihood options, the natives of Binsar began migrating to cities in search of jobs.
Also Read: Village in Jharkhand's Maoist hub transforms into eco-tourism spot reviving lost arts
Sustainable village tourism
It was in 2004 that they zeroed in on sustainable tourism as an option to check migration and Village Ways was born. The duo felt that letting tourists experience traditional village life would draw in people and provide work to locals.
Back then, the concept of homestays was picking up but village stay was still one of a kind.
"You get to live like a villager while a separate guest house ensures your privacy," she told 30 Stades.
Also Read: Ecotourism meets rural art & culture at Gujarat's Woods at Sasan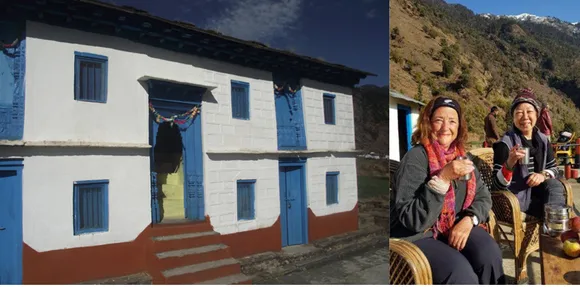 The couple began work in five villages in the vicinity - Satri, Kathdhara, Dalar, Gonap, and Risal. With the help of a few friends, the couple raised Rs25 lakh and invested the money in setting up a guest house in each village. The villagers built or restored guest houses with well-furnished interiors. The locals were trained in hospitality, hygiene, and were given language training.
The Village Ways concept is simple: Tourists come to a village and a trained villager acts as a forest guide, familiarizing them with local flora and fauna, culture and traditions. They stay in guest houses, which are renovated from an existing unused house or specially built according to the local style and using traditional materials –mud mortar, timber and stone etc.
Also see: In pictures: Lesser-known UNESCO World Heritage sites in India
Tourism generates employment, checks migration
The cooks, porters, housekeepers and guides are all from different families in the village. Tourists get a first-hand experience of village life, walking, hiking, participating in a wedding or social functions in the lap of nature.
"We wanted to build something that the villagers could consider their own, and which involves the entire village. Ownership had to remain in their hands," says Manisha.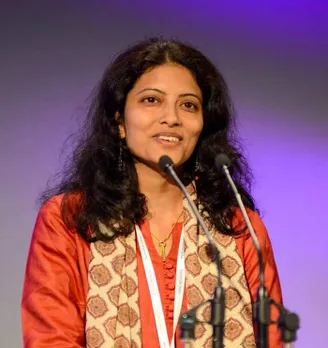 The village community is involved at every level and is responsible for hosting the guests, providing services, looking after their needs and safety.
Village Ways ensure a memorable experience for its tourists by scheduling a host of activities such as farming, handicraft, tea parties with locals, attending marriages, picnics, festivals. Interaction with the local community is the highlight for the travellers. 
Also Read: Heritage walks help rediscover city histories, give fillip to conservation
"It is a respectful exchange, where both the guest and the villagers respect the sensitivity. The guests not only participate in celebrations but also engage with villagers in their adversities," says Manisha.
The tourist inflow has also boosted other local businesses such as taxi operators and travel agencies.
"I have been a porter with Village Ways for the last 10 years. You don't find women porters commonly but I like my work. It has given me financial independence; I have learned much more and now my views matter in the family," says 28-year-old Pooja Joshi.
With a steady stream of visitors, there are enough income-generating opportunities in the villages.
Also See: Sundarbans residents turn homes into homestays as tourists look for authentic Bengal experience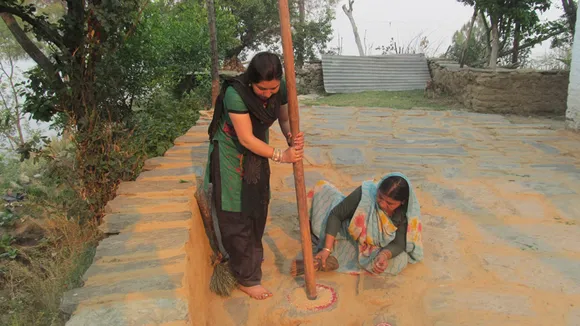 Deepa Chandra Joshi is a case in point. A senior guide and trainer, he has been working with Village Ways since 2006. Like many others, he too had moved out of the village in search of employment but later returned to Binsar. "There was a wave, many families returned to their native place and are now associated with Village Ways."
Villagers are also given specialised training like in first aid. The training is conducted in partnership with agencies like the Red Cross Society.
Holidays with a conscience
Village Ways charges its guests according to the package they opt for, most of which are for a minimum of 10 days. A Himalayan adventure from India to Nepal is a 22-day-package covering Binsar, Kathmandu, Lumbini, Chitwan Park and Sailung while an 18-night stay in desert and mountains including desert safari, camel safari, stay in mountain villages and wildlife sanctuary costs around Rs 1.44 lakh per person. The trip covers Rajasthan and Uttarakhand.
Village Ways receives around 100 tourist groups per year. Of these, 65 percent are from the UK, US, and Australia.
Also See: Kashmir: Visuals of Asia's largest tulip garden
Village Ways has been growing rapidly and reported revenues of Rs 3 crore in the last financial year. However, the growth rate has been affected by political disruptions, natural catastrophes and safety concerns.
"We receive a good number of solo or women travellers but after incidents of attacks on women, safety has become an issue and we are seeing many cancellations," says Manisha.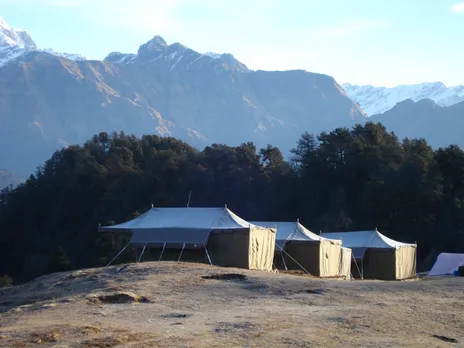 The Covid pandemic has brought everything to a stop. With no foreign tourists in the past year, they have only hosted nine Indian groups since October 2020. Their upcoming projects in Chambal district and one in Arunachal Pradesh in partnership with World Wide Fund for Nature (WWF) is at a halt due to a lack of funds, says Manisha.
Also See: In pictures: India's 7 lesser-known tourist destinations
Village Ways has also set up their training agency five years back to offer training for local guides and hospitality services. Recently, they carried out a 21-day skill training project in partnership with the Madhya Pradesh Tourism Department. 
Tara Singh Takuli, the Area Coordinator for Sariun and Pindar Valley, who went to Madhya Pradesh for training, also trains other guides. "Corona has affected us otherwise tourists create a lot of employment for cooks, porters, guides, etc," he says. He earns about Rs 10,000 per month. 
Apart from tourism, the firm has also set up a charitable trust in Uttarakhand called Village Ways Charitable Trust, which focuses on women's reproductive health, spreading awareness on menstruation, child labour, and other health-related issues.
(Rishika Agarwal is a Patna-based writer specialising in art, culture and human interest stories)
Also Read: Uttarakhand: Himalayan homestay empowers women through ecotourism