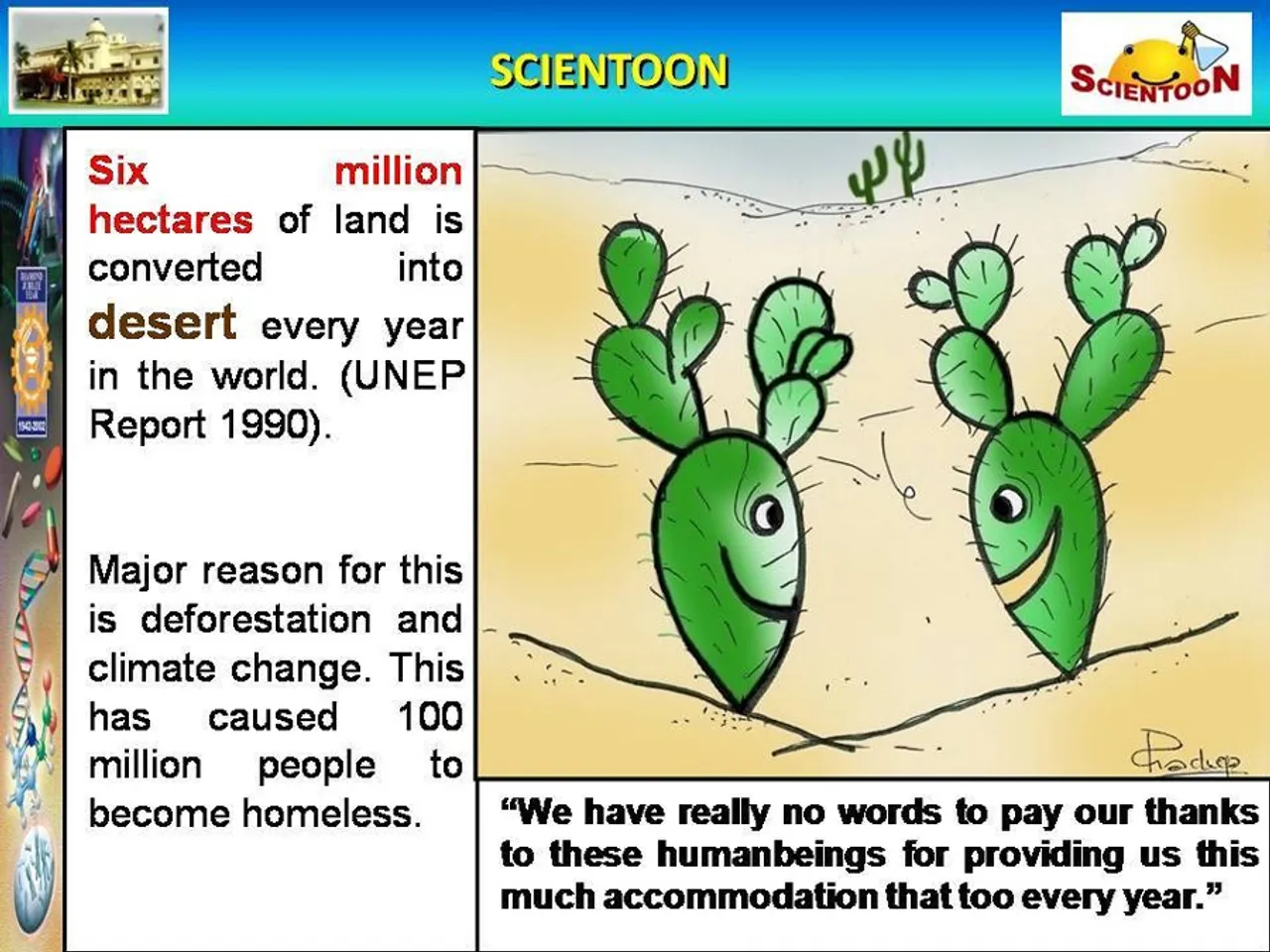 During a science meet in Singapore in 1988, Dr Pradeep Kumar Srivastava was to present a paper on the pharmaceutical industry. He had prepared a 45-minute lecture but the session moderator told him he had just 10 minutes.
"It was my first lecture and I was nervous. I didn't know how I would finish in 10 minutes. Since the topic was dry, I had prepared my lecture through cartoons. When I began my presentation, everyone got so engrossed that it went on for an hour and scientoons were born," recalls Dr Srivastava who retired as deputy director (senior principal scientist) from the Central Drug Research Institute, Lucknow, in 2014.
Also Read: Phool: where women turn temple flowers into incense, bio-thermocol & vegan leather
With an M Sc in organic chemistry and Ph D from Kanpur University, he has around 40 years of experience in R&D in the area of synthetic and natural product chemistry.
"Often science lectures are a bit tedious, so I thought of presenting complex ideas through cartoons which are an effective way of communication. They not only make us laugh but also drive home the message. I had a talent for drawing and I put that to good use," he says.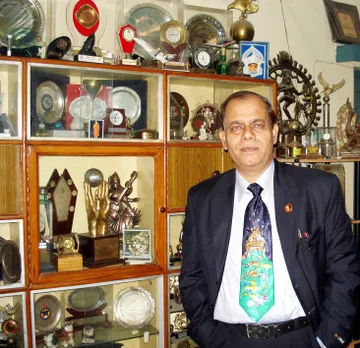 The unheard-of combination of science and cartoons proved to be a big hit among academic and scientific institutions across the globe and scientoons found a place in books.
Also Read: Meet Aaliya Mir: Kashmir's math teacher-turned wildlife rescuer
The road to success
Many countries are planning to introduce his scientoons for science education and science communication. But the journey to international fame was long and he also had to face ridicule from his colleagues at times. 
In 1989, Dr Srivastava was invited by the Royal Swedish Academy and Swedish National Committee for Science and Technology (which awards the Nobel Prize in Chemistry) to present a paper on 'scientoons' at the 32nd International Union of Pure and Applied Chemistry World Congress in Stockholm.
They did not believe that the Academy had accepted Dr Srivastava's paper. "Though I could not attend that conference, my paper was published and I got letters of appreciation from around the world," he says.
Also Read: Delhi water crisis: 5 historic forts from which India's capital can learn water harvesting & conservation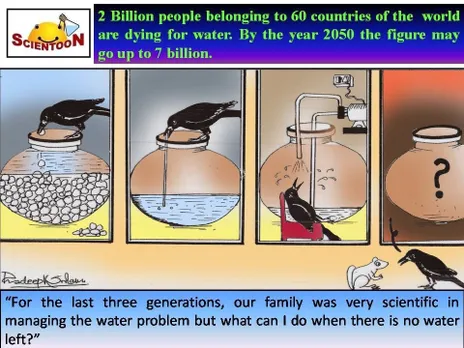 The period from 1988 to 1990 was one of struggle but then things changed for the better, especially after he got international awards and recognition.
In 1989, he was given the Outstanding Young Person of India award by the Indian Junior Chamber. "I was felicitated along with PT Usha, Pankaj Udhas, Sudha Chandran and others. At the ceremony in Kerala, I was excited to see the other awardees. But while the others hogged the limelight I was totally ignored. When I returned to Lucknow, I was downcast," he says.
Srivastava realised that to get recognition in India, he would have to win international acclaim.
In 1990, he received the Outstanding Young Person of the World award given by Junior Chamber International to 10 selected persons in the world.
Also Read: How Bengaluru's Hasiru Dala has given identity & dignity to over 10,000 faceless waste pickers
"That recognition proved to be a game-changer. I was the only Asian who attended the award ceremony. A Japanese national, who was also chosen, could not attend. All the Asians there felt a bond with me and cheered for me. 
The appreciation brought him acclaim and gave him confidence. Slowly his work gained popularity and he got invitations for lectures from institutions in India and abroad. 
Scientoons: A new subject in science
After 600 lectures, Dr Srivastava thought that scientoons should be a new subject in science.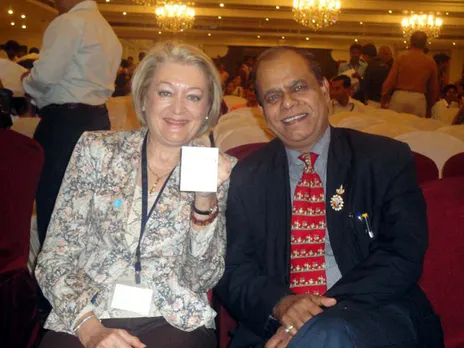 "At a science meet in South Africa in 2006, I presented a paper on why scientoons should be a separate subject and it got formal recognition."
Also Read: Meet India's Hindu-Muslim women giving dignity in death to COVID victims
Dr Srivastava emphasises that if there was no logic in his premise, it would not have stood scrutiny. "It was not easy but I explained my premise with logic and gave a format for presenting scientoons. It was not just something to laugh at but a way to understand complex theories and learn novel concepts," he says.
The topics ranging from climate change, DNA fingerprinting and science research, environmental pollution, medicinal plants, development of the pharmaceutical industry, biodiversity conservation, nanotechnology, animals in drug research to rural marketing and nuclear power.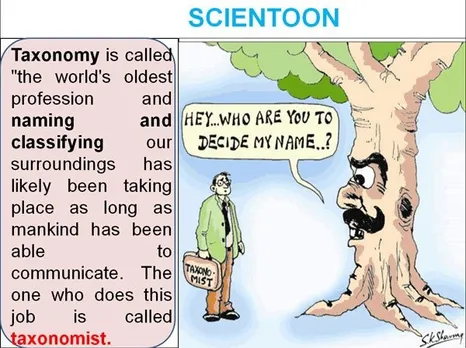 He has been invited by the World Health Organisation, United Nations Environment Programme and UNESCO for presentations and has held workshops on scientoons and presented TV and radio programmes.
Also Read: Growing green lungs: How Thuvakkam is creating urban forests in Tamil Nadu
"My audience varies from scientists and researchers to IAS, IFS, IPS officers and probationers, railways officials, defence services officers, bank officers, groundwater experts, computer professionals, journalists, school teachers and students. It is challenging. I have to work hard and read a lot to be updated and prepare engaging lectures," he says.
In this book, he has detailed the work of scientist Lalji Singh, former director of CCMB, Hyderabad and vice-chancellor of Benaras Hindu University, who solved cases such as the Naina Sahni murder and Rajiv Gandhi assassination.
During the Covid pandemic in 2020, he created another scientoon book on the viral disease titled 'Bye, Bye Corona'. The book has comprehensive information on the SarsCov2 virus and on preventive measures to be adopted to beat the virus.
"I drew a few scientoons and posted them on my Facebook page. My friend Dr Nakul Parashar (Director, Vigyan Prasar) noticed them and suggested I make a book of scientoons on Coronavirus. The 220-page book has contributions from seven student scientoonists from Goa and a school teacher in Gujarat," he says.
Also Read: Second Wave: How kitchens across India are rustling up meals and happiness for COVID patients, families
The book covers topics such as Mucormycosis, lung infection, oxygen shortage, vaccination and tips on sanitising oneself and precautions to be taken to keep the virus at bay.
Given his expertise, Dr Srivastava has received several honours and awards including the Outstanding Young Person of India award in 1989 given by the Indian Junior Chamber, ISWA national award for science writing presented by the Indian Science Writers' Association, New Delhi.
He has also been awarded for his contribution towards popularising science by CSIR-NBRI Lucknow in 2016 and received the Gomti Gaurav Samman in 2016 presented by the Gomti Utsav, Lucknow, in 2016.
Also Read: How Gwalior's iTokri became international e-tailer of handcrafted fabrics & artworks
Dr Manoj Patairiya, an advisor in the Department of Science and Technology and a former colleague of Dr Srivastava, had said that the concept of scientoons and scientoonics is the gift of India to the world in the area of science communication and science education.
"I am happy that a concept which I started has been accepted across the world and is growing," says Dr Srivastava.
He now wants the government to set up a national institute of scientoons and scientoonics to develop this science further. "I also hope that scientoons become a part of the school syllabus so that we can attract children towards science subjects. If we can add audio to 3D animation of scientoons, they can be used in any country in the world," he says.
(Urvashi Dev Rawal is a Jaipur-based journalist specialising in development, gender, and political reporting)
Also Read: Krishnalal Maity: Bengal police officer whose rhymes & poems are part of school syllabus