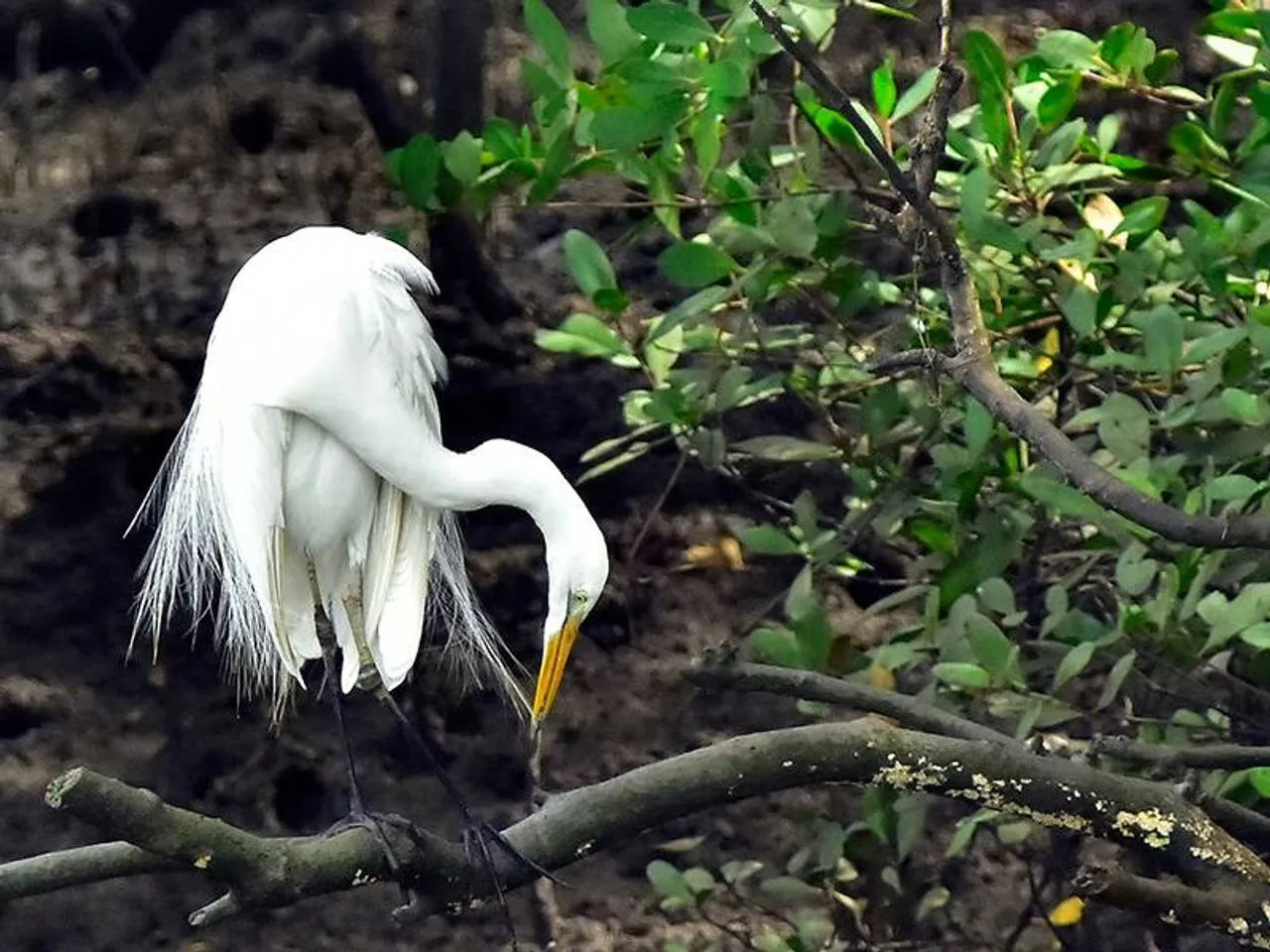 Soon after independence, an indenture made in 1948 transferred the then village of Vikhroli to Godrej and Boyce, a Godrej group company, making it the owner of hundreds of hectares of land for setting up an industrial garden township. This land included a large patch with luxuriant mangroves along the property's eastern boundary skirting the Thane Creek.
Since then, the company has been taking various measures to protect and conserve the biodiversity-rich area and the results are showing.
A study conducted by a team of scientists at Godrej & Boyce to understand the impact of the mangroves on the local environment estimated that the Godrej mangroves at Vikhroli has stored over ten lakh tonnes of carbon since its existence.
Also Read: From weathering cyclones to tiger attacks, how Sundarban inhabitants forge resilient lives
"The Vikhroli mangroves play an instrumental role in reducing the pollution levels in the city of Mumbai and purifying the air," says Tejashree Joshi, Head – Environment Sustainability, Godrej and Boyce.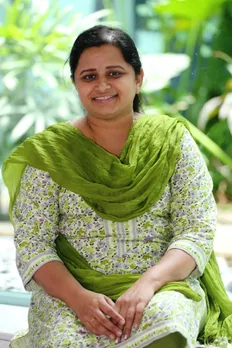 "In this biodiversity-rich forest, we have recorded 16 species of mangrove and mangrove associated plants, along with 209 birds, 82 butterflies, 81 spiders, 75 other insect species, 32 reptiles and mammals species including Golden Jackal, Wild Boar, Indian Mongoose," she points out.
Also Read: How Maldharis & Rojamdars live with Asiatic lions in Gir forest & help in conservation
Godrej mangroves project has sensitized about 35,000 citizens of Mumbai Metropolitan Region in the last four years. The company has also been working very closely through Naoroji Godrej Centre for Plant Research (NGCPR), a conservation initiatives based out of Shindewadi, Pune that works towards biodiversity conservation especially in relation to endemic plants in the Western Ghats. 
Western Ghats stretch about 1,600km from the north of Mumbai to the southern tip of India and are considered a biodiversity hotspot because they are home to many species of plants and animals, which are not found in any other part of the country.
Also Read: Reverse migration in COVID-19 may increase tiger poaching: Padma Shri tiger expert Dr Karanth
One of the species has been named as Alfred's Commelina, discovered by Dr Mayur Nandikar from NGCPR. 
Since 1998 to date, they have discovered a total of nine plant species, she adds.
The journey of mangrove conservation at Godrej and Boyce began in 1985 but its roots go back many decades when the importance of mangroves and its diversity were not commonly understood.
Also Read: From hinterland to Europe, how Jaipur-based Raksha is helping birds & animals reach home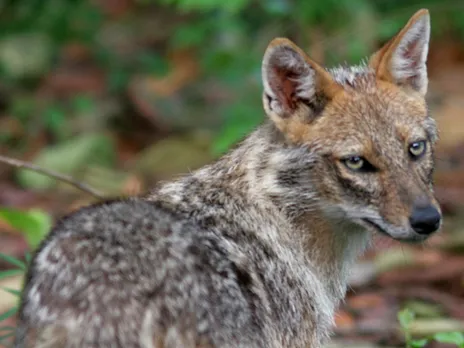 "At that time, protection and proliferation of the mangroves cover was the requirement that prompted G&B to secure the area to prevent felling of mangrove trees and anti-social activities in the isolated areas," points out Joshi.
ISO certification & mangroves app
As part of its efforts to create long-term awareness about the significance of mangroves and its impact on local ecologies, Godrej has not only commissioned a PhD thesis on the mangroves that offered insights on the ecosystem but has also adopted the ISO 14001 certification for managing environmental aspects.
Also Read: Tana Tapi: Forest officer who transformed poachers into protectors at Arunachal's Pakke Tiger Reserve
In 1999, Godej and Boyce also helped Municipal Corporation of Greater Mumbai to undertake compensatory mangrove plantation on a 40-hectare plot within the Godrej Mangroves by providing technical expertise and onsite execution.
"This was the first large-scale experiment of mangrove plantation of Maharashtra, whose success is visible today when one enters the air space of Mumbai," she says.
Also Read: Bihar: Asia's largest oxbow lake Kanwar caught in the crossfire between farmers & fishermen
"In 2017, we developed the 'Mangroves mobile app' in English for the identification of 24 mangrove species and two years later, it was enhanced to cover 67 mangrove species in 11 Indian languages."
The Godrej Mangroves app has reached over 106 countries now, making it the highest rated and most downloaded mangrove app in the world.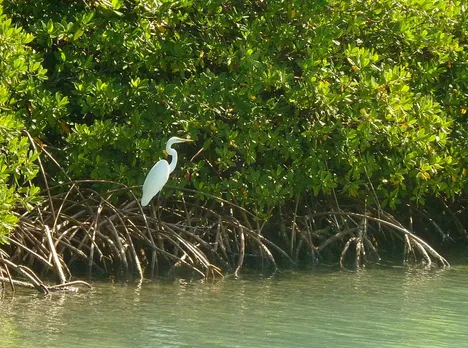 Godrej supports mangrove plantations in Maharashtra and Gujarat. In 2020, it collaborated with WWF India to conceptualise and execute Magical Mangroves campaign across eight states to create awareness around wetland conservation -- Maharashtra, Goa, Gujarat, Andhra Pradesh, Tamil Nadu, Kerala, Odisha and West Bengal.
Also Read: Growing green lungs: How Thuvakkam is creating urban forests in Tamil Nadu
Late Sohrabji P. Godrej, who became the chairman of Godrej Group in 1972, and late Naoroji P. Godrej (who had joined the group at the age of 17 in 1933) were the first ones to take up the task of conservation of the ecologically sensitive area.
In August 1985 Soonabai Pirojsha Godrej Foundation was established where a large part of this land was brought under conservation after the name of their late mother. The members of the first Managing Committee included noted ornithologist Dr Salim Ali, scientists Dr A K Ganguly, Dr. Homi N. Sethna and ecologist Admiral MP Awati.
"While mangrove awareness is growing among citizens it is still not adequate. We continue to sensitize people and will launch the next phase of our awareness campaign in November 2021," Joshi adds.
(Mona Singh is a Rajasthan-based writer and wanderer)
Also Read: Meet Aaliya Mir: Kashmir's math teacher-turned wildlife rescuer