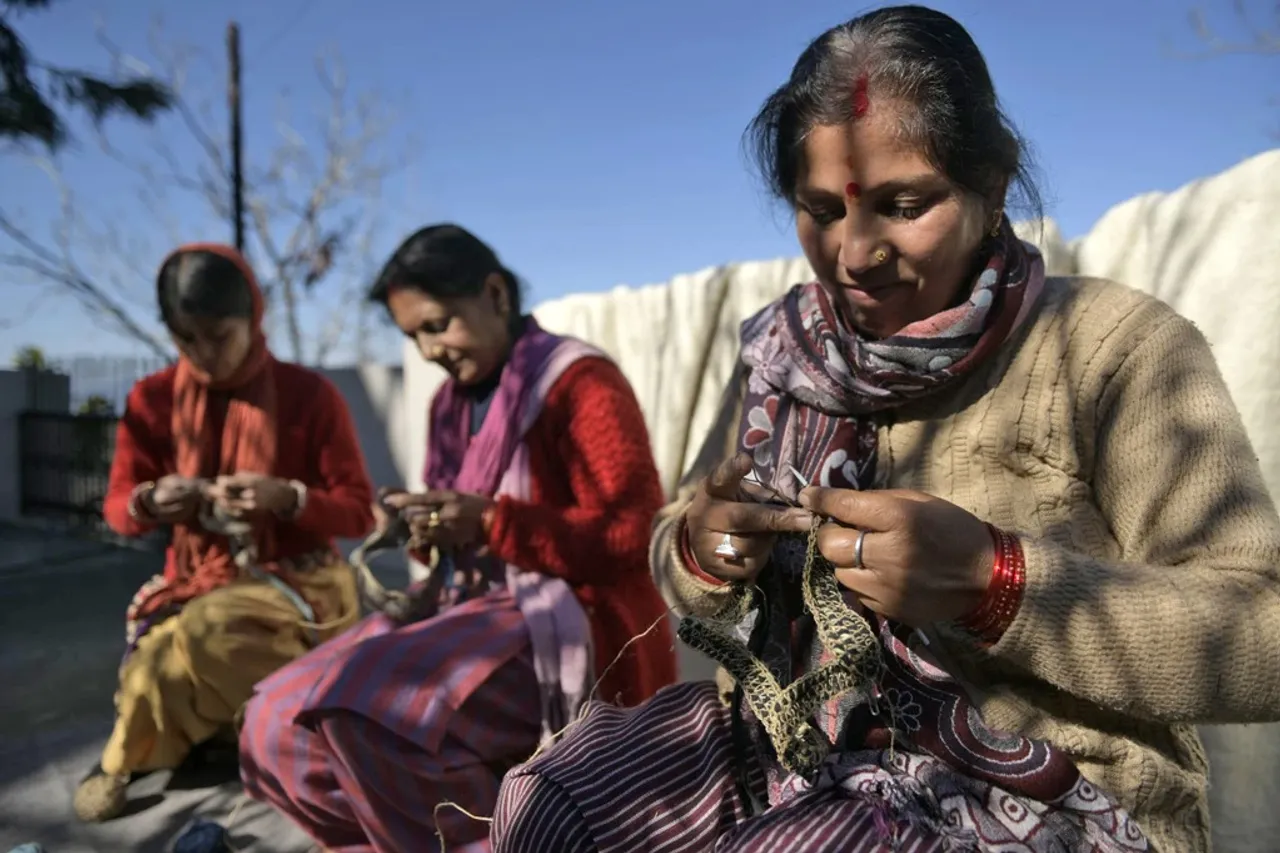 Two graduates from the National Institute of Design (NID), Ahmedabad, are combining the spinning and knitting skills of Uttarakhand women with Himalayan hemp, nettle, wool and organic cotton to create ecofriendly handmade products that have found a global market. 
Peoli, the Almora-based design studio at the southern edge of the Kumaon Hills of the Himalayan Range, is promoting slow fashion that uses natural fibres and dyes, empowers local women and reduces carbon footprint. 
Founded in 2015 by textile design graduates Abhinav Dhoundiyal and Vasanthi Veluri, Peoli uses the skills that are native to the northern regions – spinning and knitting. 
Also Read: Bhujodi: Gujarat village that turned a nomadic tribe's shawl into a global fashion statement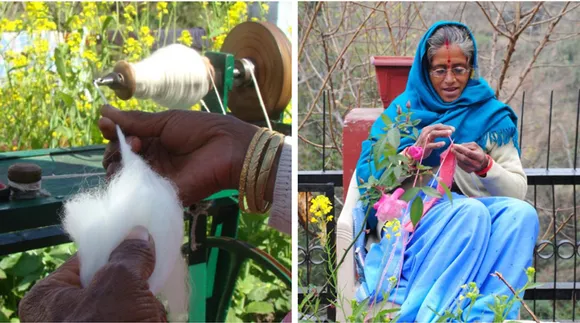 Peoli is a local bright yellow coloured flower that blooms for a brief period, signalling the arrival of spring after the long, harsh winter. True to its name, the start-up has brightened the life of 60 local women by training them and providing livelihood opportunities in the harsh terrain.
"Being in NID, we were already exposed to a lot of craft skills across the country and had developed a deep empathy for the products and people behind them. We wanted to work on the lines that could impact the lives of local artisans," says Vasanthi.
Reviving indigenous materials and dyes
Abhinav, who hails from Almora, was approached by a few local women artisans who were also the sole breadwinners of their family. While they were familiar with the traditional crafts of spinning, knitting and weaving, they had almost no understanding of the market.
Also Read: Biren Basak: The boy from East Pakistan who became India's handcrafted saree tycoon
"We saw a huge potential. We wanted to connect the women with the traditional craft which is on the verge of extinction due to the influx of synthetic materials. Alongside, we wanted to provide them market exposure, design skills and contemporize the existing craft," says Vasanthi.
Sustainable design and ethical sourcing are the foundational pillars of Peoli design house. 
However, the challenge was sourcing the natural fibres. The quality of fibres that the local women had been using had deteriorated over time. "They were not using natural fibres as they are coarser than the synthetic ones available in the market these days. We wanted to revive the use of natural fibres," says Vasanthi.
Also Read: Toda embroidery: Preserving tribal craft from the Nilgiris stitch by stitch

The design house works with Harsil wool, the indigenous wool from the Garhwal region, which had lost its significance as the markets were dominated by imported wool with a softer texture. The decrease in its demand caused the entire system, dependent on the indigenous material, to collapse. Peoli is now working on its restoration. 
Also Read: Thousands of Rajasthan's rural women empowered through up-skilling in embroidery
Nettle, locally known as bicchu, is wild undergrowth in the hills. The locals extract fibre from the plant stems. Peoli is using yarn from nettle fibre by blending it into its hand-knitted and handwoven products. The design house hand spins all its yarns, another skill that was almost forgotten.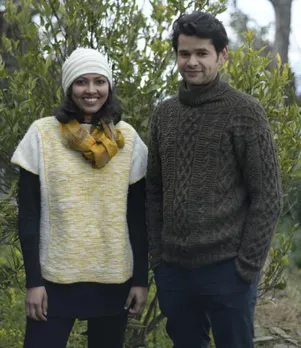 Yet, the use of indigenous materials is only a small part of the sustainable practices adopted by the start-up. They also make natural dyes using walnut shells, pomegranate peel, outer covering of the fruit of Kamala trees, local flowers, leaves etc. as part of their colour repertoire.
"We try to incorporate as much sustainable practises as possible to reduce the carbon footprint," says Vasanthi.
Also Read: Aquatic weed water hyacinth gives rise to ecofriendly handicrafts industry in the North-East
Celebrating the challenges, empowering the locals
Among many challenges that come with sustainable practices, uncertainty tops the list. Due to dependence on natural sources such as rain and sunlight, the timelines are often affected. Even natural dyeing requires optimal humidity, sunlight, etc. and more often than not the final products have uneven colour gradients.
"Usually, the end product decides the processes while in our case it is the processes that determine the end product," Vasanthi says. 
All of Peoli's products are entirely hand-knitted and hand-sewn and include caps, socks, gloves, cowls, pullovers, jackets, shawls, kimonos. They are priced between Rs 1,300 and Rs 30,000.  
Also Read: How Nomadic Woollen Mills is taking 'Made in Ladakh' Pashmina to the world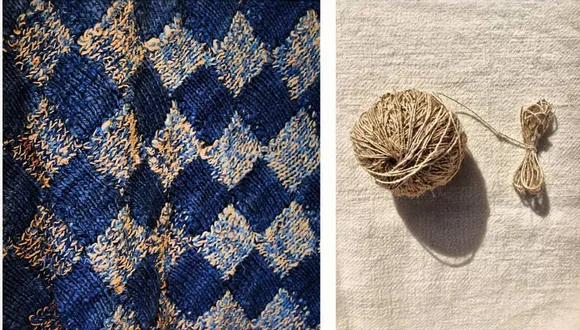 Peoli has employed 11 salaried women who further train other women as and when the demand arises. In all, 60 artisans are involved with Peoli and mostly work from home.
"I used to knit around one to three sweaters every day to make a living but didn't know where to sell. Ever since I got associated with Peoli, my life has changed. I earn enough to take care of myself and my children. I don't need to ask anyone for money," says 40-year-old Vimla Joshi who joined Peoli in 2014.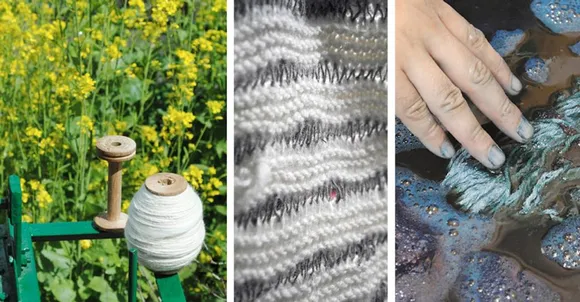 Peoli has been collaborating with various design houses, brands, and small businesses across the world. As the house merchandises warm clothing, the demand is less in India compared to global markets.
Also Read: How COVID-19 and India-China tensions have changed India's 900-year-old Patan Patola weaving
Funding for slow fashion
Since its inception, Peoli has been growing its annual revenues, which has lately been disrupted due to the pandemic. It stalled the expansion plans and the house struggled to keep the cash flow going during COVID19. Crowdfunding at national and international platforms and support from their clients helped them see through the pandemic.
"Although the local demand had become somewhat uncertain, the international demand for consciously-made products increased. More people have been reaching out to us and our disadvantage of belonging from a remote region has levelled," says Vasanthi.
Also Read: Born through an inter-caste marriage 700 years back, how Gujarat's Tangaliya weaving turned trendy
"Our entire effort has been to promote slow fashion, uncertain production times, people have now finally begun to understand this is how things should actually happen," she adds. 
Peoli further looks to incorporate more sustainable practices not only in terms of reducing carbon footprint but also for promoting the local artisans and indigenous fibres.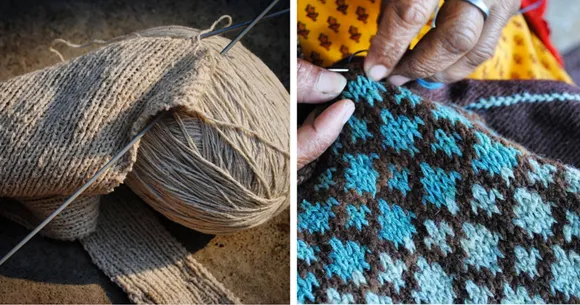 Lack of investors has surfaced as a major challenge faced by small businesses like Peoli. "As an organisation with no external funding, it's very difficult to get into the logistics and get a certification. A start-up boom is happening in our country but the investment is very scale-oriented. For start-ups like us who are working on the grassroots level, which is 'Make in India' in its truest form, it remains difficult to attract investors," says Vasanthi.
(Riya Singh is a Ranchi-based journalist who writes on environment & sustainability and human interest stories)
Also Read: Himalayan Weavers: Hand-woven woollens by tribes in the Himalayas find a global market