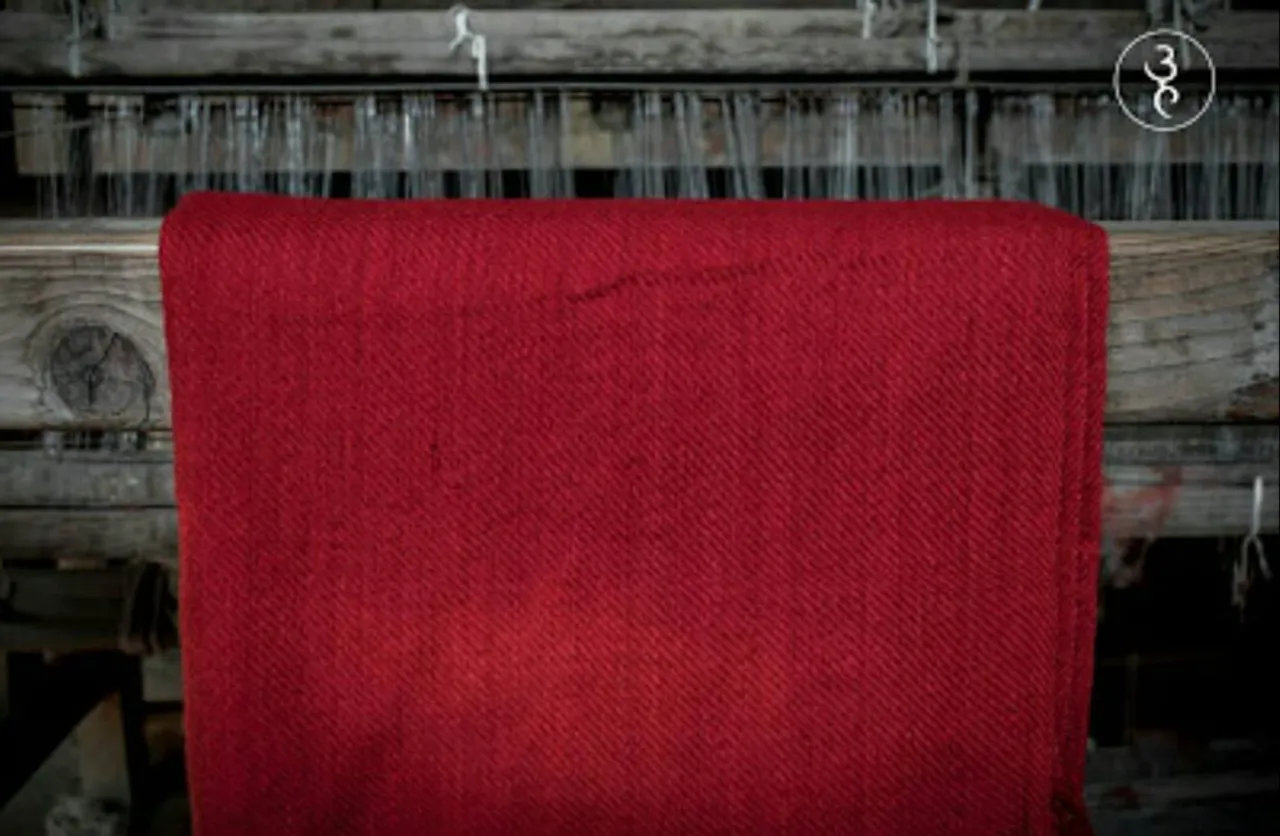 It was a chance visit to Imlikheda village in Haridwar (also Hardwar) district of picturesque Uttarakhand that brought Ashish Dhyani face to face with the impoverished weavers who were leaving their centuries-old weaving tradition to work as labourers in cities.
"My professor told me about the Pal community living in the village. After interacting with them, I realised that they had a rich culture of weaving and had been doing it for generations," says Ashish, a B. Tech graduate from IIT Roorkee.
"But they had little access to finance or understanding of products or the market which made it difficult for them to make a living from weaving despite their skill," he says.
Also Read: Peoli: NID grads' slow fashion brand hand spins success story with natural yarns; empowers Uttarakhand women
Meeting with the weavers gave a new direction and purpose to Ashish. After graduating from IIT in 2010, he worked for five years with the Steel Authority of India at the Rourkela Steel Plant. "But I wanted to do more and use my experience in operations and project management to help micro-enterprises," says Ashish.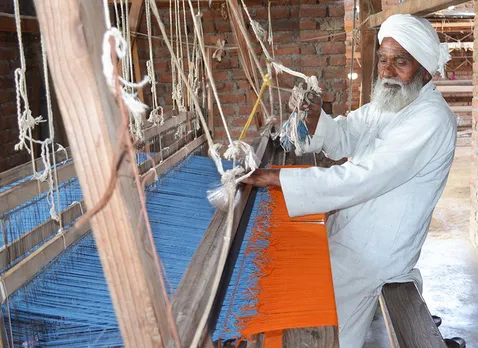 "I felt I could help the weavers develop contemporary products and market them so they could realise better prices," he says.
Ashish saw that the weavers would weave only for three to four months and were forced to work as labourers, factory workers and even rickshaw-pullers to earn a living rest of the year. "Their children were also migrating to the cities to work and the craft was dying out," he says.
In the villages around Roorkee, only 10 percent of the weavers continued the family craft while the rest had taken up alternate occupations.
Also Read: Bhujodi: Gujarat village that turned a nomadic tribe's shawl into a global fashion statement
Engineering a shake-up 
To reverse this exodus, Ashish started a project to increase the business of weavers through contemporizing their products and connecting them with the market. 
Two, he familiarised them with techniques like tie-and-dye to expand the product range beyond plain woollens. And three, with inputs from his friends who are designers, he helped the weavers to contemporize the designs. 
Initially, the local weavers were not very enthused about Ashish's idea. "They had a bitter experience as many NGOs had approached them in the past and shown them some dreams but then vanished. I too was showing them dreams but they were not very interested."
Also Read: Toda embroidery: Preserving tribal craft from the Nilgiris stitch by stitch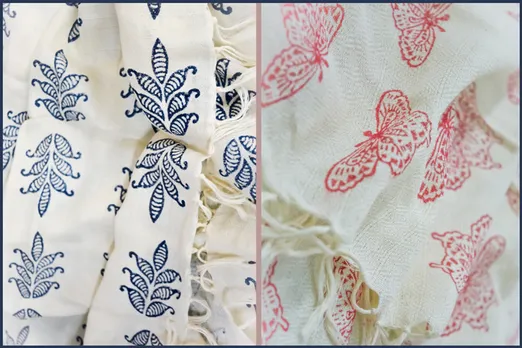 A few of them were however receptive and agreed to work with him. I thought as we scale up and as people start earning money, others would join.
Having understood the products, designs, and colours that would sell in the markets, he told the weavers to work on similar lines. For tie and dye woollen shawls and other clothing items, he collaborated with a local institute. He also organised a fashion show to showcase the products and it garnered a good response.
"After a while, the weavers working with me were able to increase sales and earnings and this assured other weavers who came on board," he says.
Also Read: How Nomadic Woollen Mills is taking 'Made in Ladakh' Pashmina to the world
The business of weaving
Uttarakhand has around 15,000 registered handloom weavers. Though they make several products using different yarns, their condition is deteriorating.
From the start, Ashish was certain he did not want to start an NGO as he feels they are not able to help the weavers.
Instead, he set up Saarthi Trading Company through which he collaborates with local weavers. Ashish says while he cannot give an estimate of his intervention, he gives weavers the price they quote and gets a fixed amount as commission.
"As a result of these collective efforts by the weavers and some design interventions, this art form can be rejuvenated. This model will make weaving profitable and create employment."
Also Read: Born through an inter-caste marriage 700 years back, how Gujarat's Tangaliya weaving turned trendy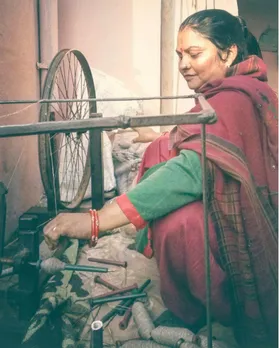 Uttarakhand Hathkargha is also helping handloom weavers connect to charity organizations, temples, orphanages, old age homes who buy shawls, caps, Lois and other woollens every year. This way the weavers get a market and the philanthropic organizations get good products at reasonable prices, says Ashish.
Explaining the weaving of cotton cloth for diversification and additional income, he says: "The weavers would weave in the winter but had no work in the summer. I encouraged them to take up cotton weaving and now they make clothing items such as stoles and scarves, and also home linen items."
Also Read: Rajasthan's Badshah Miyan takes 700-year-old leheriya craft & natural dyes to the world
Weaving communities of Uttarakhand
Ashish is working in collaboration with different groups of weavers – among them are 60 weavers in three-four villages around Roorkee, about 30 Bhutia (or Bhotia) women from Mana village who make woollen clothing and carpets, an organisation that works with differently-abled persons in Almora and 20 people from the Ansari community in Dehradun.
The Pal community has a rich history of weaving.
Members of this community, originally shepherds and weavers, migrated from Central India towards the North after her death and became Pals of Uttarakhand.
Since the Pals rear sheep, they traditionally used sheep wool to make the shawls and woollen wraps which are white, cream and black in colour and very warm. However, now they use KT yarn which is recycled wool, to make the products.
Also Read:  Bagh Print: How Khatris are keeping the 500-year craft alive along with MP's tribals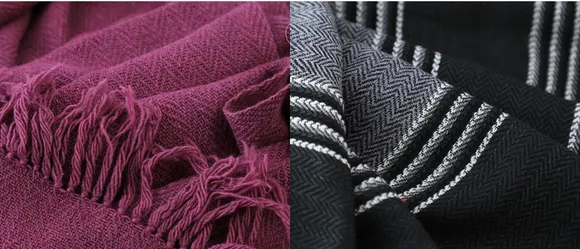 The Bhutias dominate the weaving industry in Uttarakhand. They make a variety of apparel such as woollen socks, caps, mittens, mufflers, sweaters, shawls, rugs and carpets.
Ansaris belong to the Deobandi Muslim community and have also been in the profession of weaving for centuries. They are settled mostly in Uttar Pradesh, Bihar and Uttarakhand. "They live around the Doon Valley and make excellent products from Merino and Pashmina," Ashish points out.
He says it is still early days for his project. "I don't know if I have been able to make much of a difference. I don't have any estimates but I feel I have been able to give more business to weavers and consequently their earning has also increased. A lot more remains to be done."
(Urvashi Dev Rawal is a Jaipur-based journalist specialising in development, gender, and political reporting)
Also Read: COVID-19: Padma Shri tie and dye craftsman for royals & Bollywood out of work after seven generations