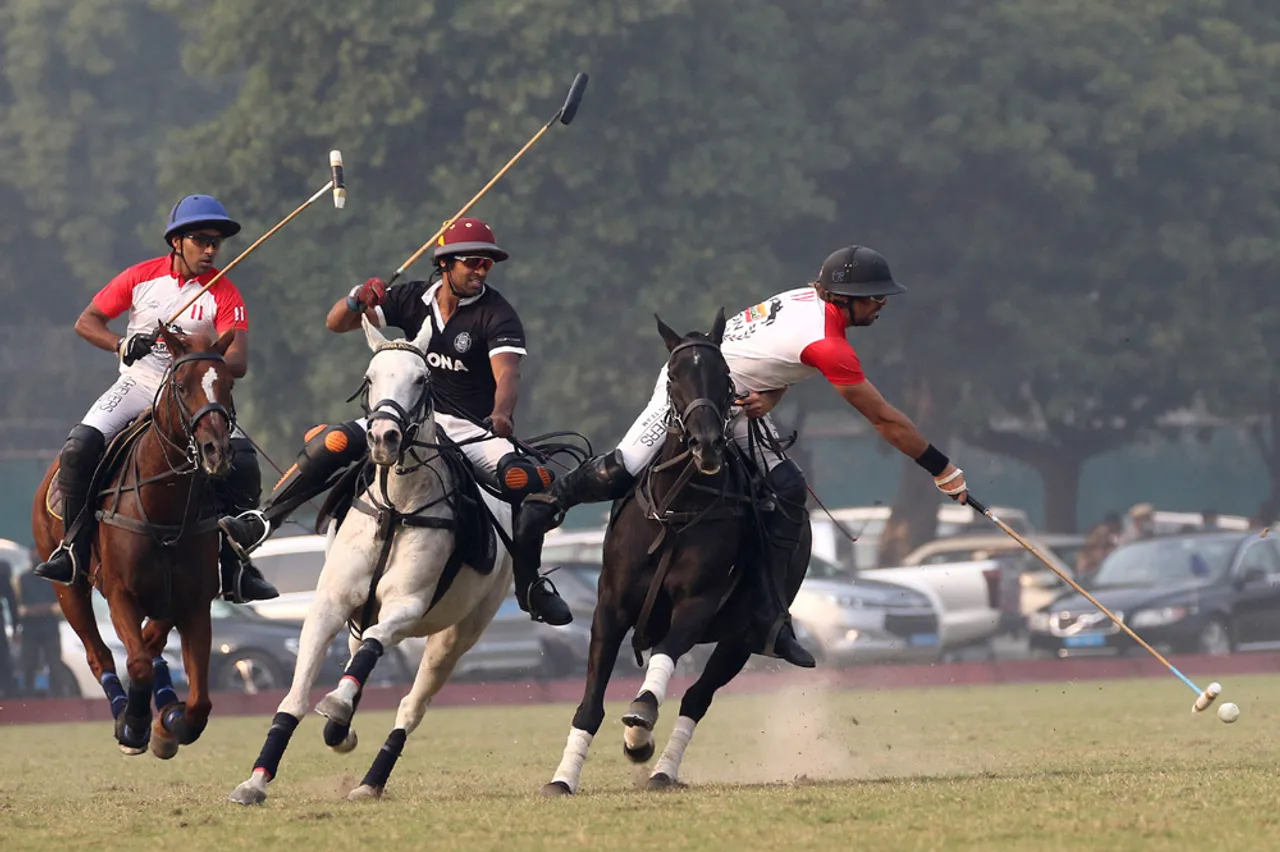 Renowned polo player Col Maharaj Prem Singh of Jodhpur was not only an ace player but an excellent coach who, during the 1970s, trained several teams and spent considerable effort in popularising and promoting 'the sport of kings' which has drawn royalty to its ranks for centuries.
Prem Singh was a 7-goal player, a handicap that is still confined to a few select players in the world, recalls Vikram Singh Rathore, an ex-army officer and a passionate polo player credited with bringing corporates and funds to revive and popularize the sport.
"One thing that Prem Singh said is etched in my mind. He would say the ball does not know who is striking it, whether a king or a commoner. In the end, it is your hard work, the amount of time you spend on the horse and training on the ground that will help you," recalls Rathore, Indian Polo Ambassador to the International Polo Federation for the last 12 years.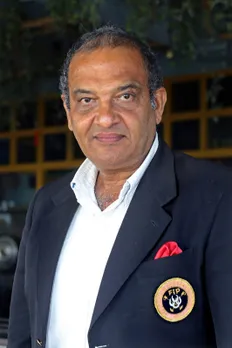 Polo conjures up images of royalty, elegance, speed, skill and prowess. The 'king of sports' is strongly identified with royalty and military who have been its first patrons.
Rathore says Rajasthan has a strong tradition of polo with several erstwhile rulers either playing the sport or providing the much-needed patronage.
Sir Pratap Singh, the regent of Jodhpur, is known as the father of polo in Rajasthan. He supported players and horses, looked after their training, and took Indian teams to England to play the polo circuit every summer.
Also Read: Blue Tales of Pink City: How Jaipur's GI-tagged Blue Pottery moved from palaces & tombs to living rooms across the world
Later, Sawai Man Singh of Jaipur nurtured the game. He was a passionate player and his team, the Jaipur Tigers, still hold the record for winning all major tournaments in the UK for three successive years from 1931 to 1933.
However, as the support from the royalty and later, from the military, waned, the game faced an uncertain future.
The romance of polo and luxury brands
Polo is played by two teams of mounted riders who use long, wooden mallets to hit a small ball through the opposing team's goal post to score. Each team has four players and the duration of the game is one to two hours divided into periods called 'chukker'.
The origin of the game is mired in obscurity with both India and Iran claiming it. Some say the game originated among the Iranian and Turkic nomads. In time, the game spread through the Middle East to South Asia, China and Japan and received patronage from the rulers and nobility. It was also part of royal education and cavalry training in several countries.
Also Read: A walk through Jaipur's Walled City: the UNESCO world heritage site where kings lived
That has to do with its association with the royalty and the military. For a large part of the game's history, it was a privilege of the nobility. It was the nobility who had the money, the horses and the infrastructure needed to play polo.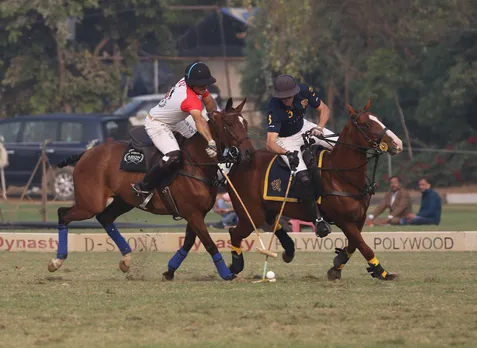 "Till the 1960s, royalty supported polo. But after the Privy Purses were abolished and revenues diminished, the military patronised the sport from the 1960s to 2000," says Rathore.
As the royalty stepped back, there was a huge vacuum. The military did provide support but a lot more was needed for the development of the sport. This gap was filled by sponsors and patrons who helped to make it a professional game.
"Earlier, all teams were either from royalty or the army. But today many players and teams are backed by patrons."
Rathore is largely responsible for bringing in international uber-luxury brands such as Cartier, Jaeger Le Coultre, Lalique, LA Martina, Loro Piana and Tag Heuer as sponsors for polo tournaments. It was an opportunity no one had leveraged.
Also Read: Devendra Jhajharia: The boy who lost an arm but won two Paralympic gold medals
But it had to be packaged well and sold to the brands so they would want to synergise their brand with the sport, says Rathore.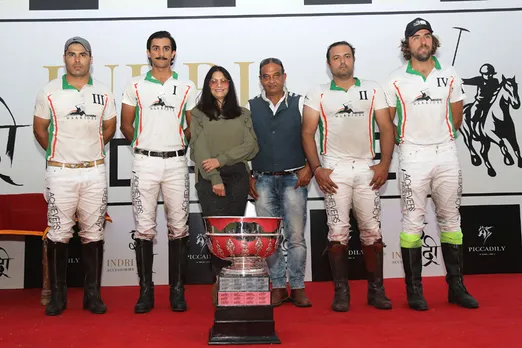 "The entry of sponsors has made the sport more accessible. Now talented players can make a livelihood even if they do not have a royal or military background," he says.
Why polo is 'the sport of kings'
Rathore grew up among horses at his grandfather's village in Peeh, near Pushkar. He was a skilled rider. He learnt polo at the National Defence Academy and played for several years in the Indian Army before retiring in 1996. After leaving, he was able to promote the sport more aggressively.
Polo is an expensive game as the infrastructure required is elaborate. A player is expected to have six horses which have to be maintained. They need access to large grounds for training and playing as well as equipment and gear to play.
Also Read: In pictures: Rajasthan's traditional turbans & the man making them trendy
"Players play only for six months but horses have to be maintained through the year," says Rathore who owns Mundota Fort and Palace, India's only luxury Heritage polo resort.
The polo circuit comprises Delhi, Mumbai, Kolkata, Jaipur, Jodhpur, Bengaluru, Chennai and Hyderabad. The polo season lasts from September to March.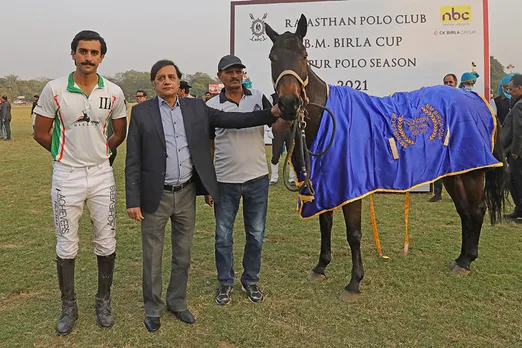 India has 8-10 polo teams, which is much lower than the US, UK and Argentina which are the most active polo playing countries. The polo World Cup is held once every four years while the Indian Open is held annually.
Polo teams are either owned by individuals or sponsored by companies. Polo enthusiasts such as Navin Jindal, Sunjay Kapoor, Karan Thapar play themselves and provide the infrastructure such as horses, grounds and other facilities for their teams. On the other hand, sponsors don't own any infrastructure but the teams play under their name.
Also Read: Meet India's ancient board game hunters
A winning combination
As per the rules, teams play on a handicap and a tournament lasts over a week. The tournament handicap changes every week, for instance, one tournament can be a 10-goal handicap, another can be a 12-goal handicap, a 16 goal or 20 goal handicap.
There are four players per team and the team configuration changes according to the tournament handicap. The total handicap of the four players has to add up to the tournament handicap.
A player's handicap is gauged in a standardised manner. "There is a handicap committee in every country with seven to eight members. They meet twice a year and analyse each player and give him an individual handicap," says Rathore.
Players charge on the basis of their handicap, charging one lakh per handicap. So, a 5 goal player will charge Rs5 lakh for a week and a 6 goal player will charge Rs6 lakh.
"Polo is a sport played with warm blood and a cool mind. So, players and horses have to have the temperament," says Rathore.
Also Read: Kashmir's first woman footballer defies odds to follow her dream
"It is a team game and so four individually good players who cannot coordinate will not make a good team. There are four positions – two forwards, one pivot and one back. There has to be a good understanding between them."
Manipur – modern polo's birthplace
Manipur's capital city Imphal has the oldest polo ground in the world known as Imphal Polo Ground. A reference to this polo ground is found in the royal chronicle of Manipur state known as 'Cheitharol Kumbaba', dating back to 33 CE.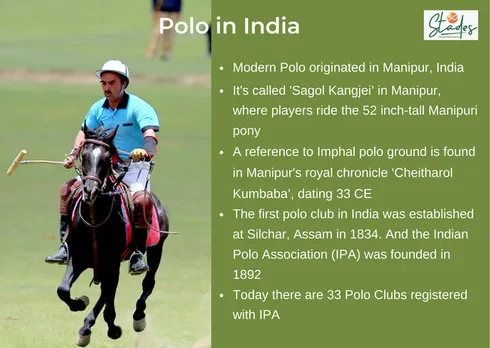 In Manipur, Polo was a popular sport and even the commoners played the game. People own ponies that they use for labour as well as sport. "Polo is a part of life in Manipur. Every village in Manipur has a polo ground. There are village level and district level matches that culminate into the state-level tournament. The day of the final tournament is a state holiday and excited crowds turn up for the match," says Rathore.
Under British rule, some British officers in Manipur played the game.
The British officers took polo to Britain and its colonies across the world and helped popularise the sport.
The Cachar Polo Club in Silchar, Assam was established in 1859 while the oldest polo club still in existence is the Calcutta Polo Club, established in 1862.
Also Read: Anjani Gupta: The gritty mom from UP's Sultanpur who defied odds to become an athlete
Challenges to polo in India
Rathore says in India the quality of horses is good but the training lags far behind Europe. The horses used in the tournaments here are generally those that have been trained abroad.
"Facilities, grounds, access to infrastructure are not available in India. In western countries, the number of grounds available is on a scale that is unimaginable in India," he says.
"The grounds abroad are better maintained too because they have more groundwater. Here we have arid landscape so to maintain grounds at the level abroad is very expensive."
For the growth of the sport, Rathore advocates setting up more grounds, clubs and infrastructure and easy access to all these for players. "Horses and grounds are critical to the growth of the sport. They are the main infrastructure needed for manifold growth of the game," he says.
(Urvashi Dev Rawal is a Jaipur-based journalist specialising in development, gender, and political reporting)
Also Read: How desert, drought & wars inspired Rajasthani cuisine