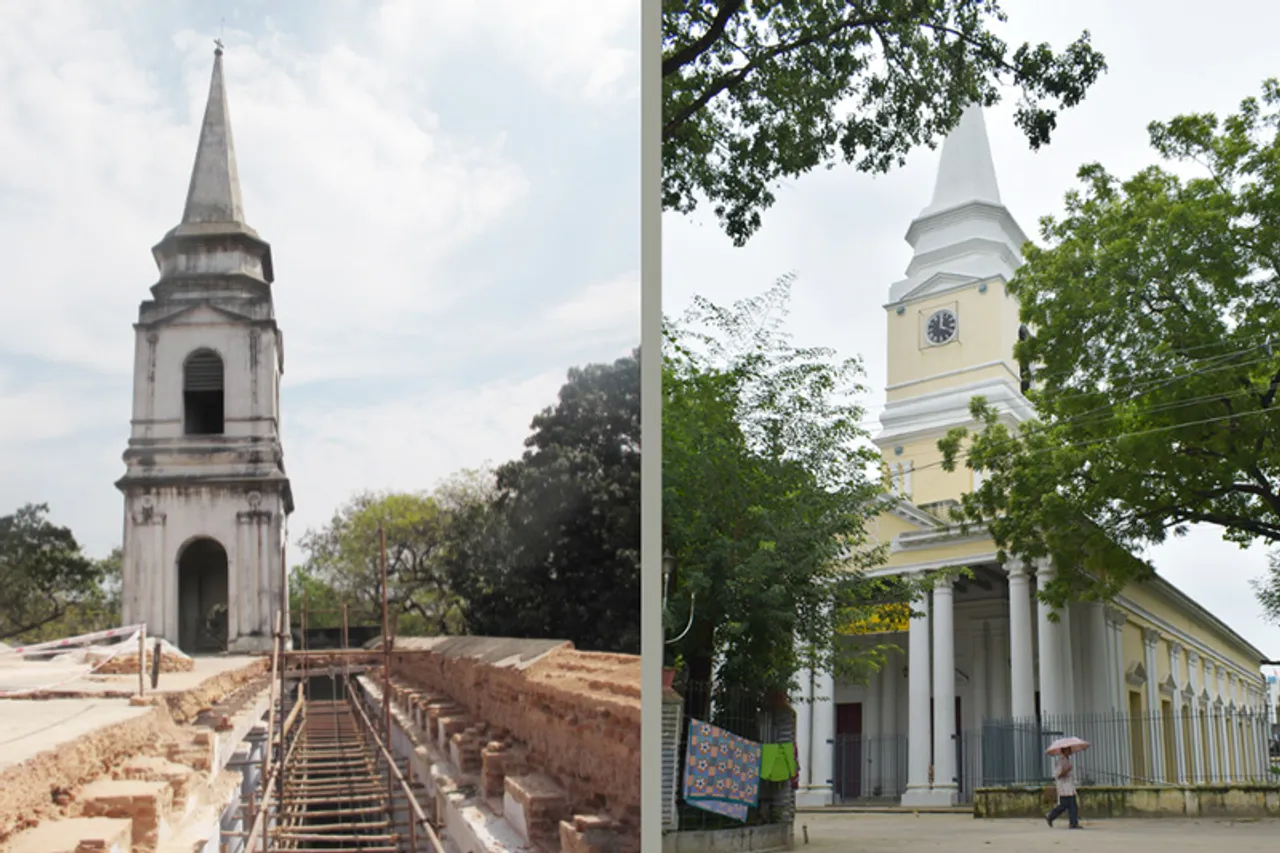 wp:html /
In 2015, the Danes returned to Serampore in West Bengal, after ruling the city for 90 years between 1755 and 1845. This time they came not to trade but to reclaim the city's once-imposing architecture that has eroded and crumbled over time. 
And its Indo-Danish architectural heritage is living evidence of the historic links between India and Denmark. That's precisely why Denmark and the West Bengal government have joined hands to revive the architectural heritage of the city on the west bank of the mighty Hooghly. 
As part of the 'Serampore Initiative' for its restoration, the National Museum of Denmark collaborated with Realdania, a philanthropic association supporting built heritage conservation. The project was co-funded by the West Bengal Heritage Commission. 
"This section of the Hooghly River, in my opinion, depicts global history in terms of how India traded with the rest of the globe. It is world history, not Danish history. We are interested in cultural heritage; thus on October 7, 2015, we began work to repair heritage buildings with a puja," says Dr Bente Wolff, curator of the National Museum of Denmark. She is also the Director of the Restoration and Renovation Project. 
Also Read: How Ahmedabad's legendary pols that make it a UNESCO World Heritage Site are changing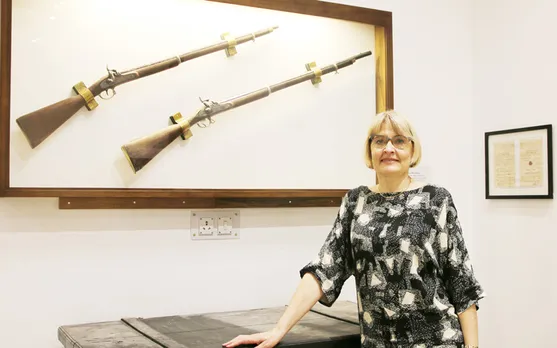 Denmark held a few colonies in India including Serampore or Frederiksnagore, as it was known then, before ceding it to the British in October 1845.
Also Read: Gagron: Rajasthan's unique hill & water fort that is a UNESCO World Heritage Site
"European traders have always been lured to the Hooghly River region. The Portuguese took over Bandel, the Dutch establishment in Chinsurah, Chandannagar, became a French colony while the Danish took over Serampore," recalls Mohit Ranadip, secretary of the Serampore Heritage Restoration Initiative.
Back in the mid-18th century, Serampore radiated a rustic charm. It comprised eleven villages during the reign of Nawab Alivardi Khan, Bengal's ruler. The Danish East India Company purchased land at Serampore in 1755 to facilitate commerce with Bengal. It paid Rs.50,000 for three bighas (area units) of land in Sripur and along the riverbank, besides 57 bighas in Akna for the development of a factory and ports.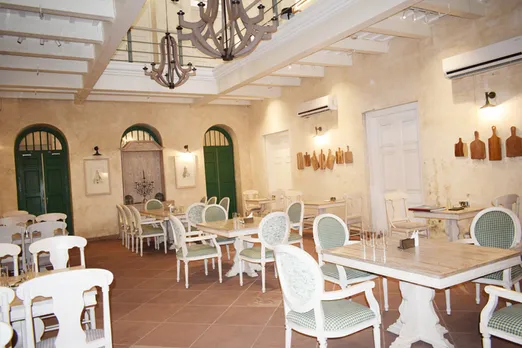 India's most attractive European town
With the purchase of land as part of their colonial empire in the early 18th century, the Danes began to urbanise. On the western bank of the Hooghly, several exquisite residences, streets, and ghats were constructed. 
Serampore's main benefactor was Colonel Ole Bie, the Danish Governor. Some of Denmark's architecture is still a source of pride such as the Danish Government House (1771), The Denmark Tavern, St. Olav's Church (1806), Serampore College (1823), Serampore Missionary, Main Gate Court Complex and South Gate Court Complex.
Also See: In pictures: Lesser-known UNESCO World Heritage sites in India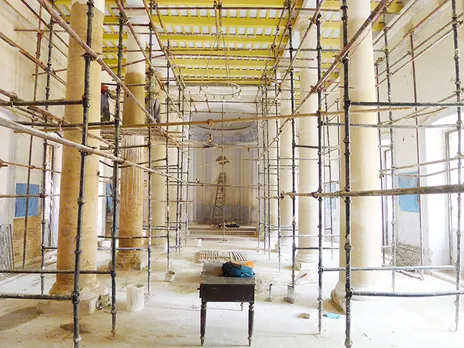 The Danish Government House was built over 250 years ago in 1771, and it was annexed in different phases until the mid-nineteenth century, most likely around 1860. It was Colonel Ole Bie's residence. The records for the Main Gate Court Complex date back to 1772. It served as the government compound's northern gate and riverfront entrance and exit. The gate was restored between 1808 and 1815, featuring paired pilasters and a triangular pediment topped with classic capitals.
The Denmark Tavern is another 250-year-old construction. A British innkeeper ran the tavern when it first opened in 1786. St. Olav Church is a significant landmark in Serampore. Ole Bie started it in 1800, but it wasn't finished until 1806, a year after his death. 
Ranadip notes that several noteworthy organisations were established during this time. William Carey, Joshua Marshman and William Ward founded the Serampore Mission in 1800. It was instrumental in promoting a pan-India Renaissance. 
Also Read: Heritage walks help rediscover city histories, give fillip to conservation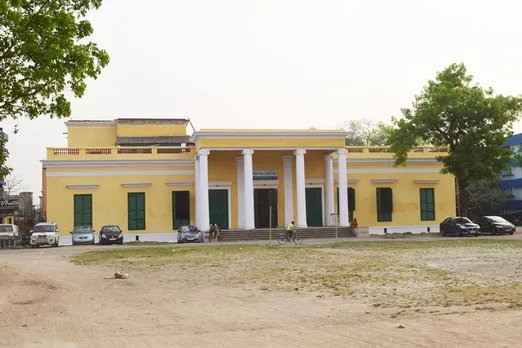 Serampore was also the birthplace of the Bengali newspaper, Serampur Mission Press, as well as some of the first Indian novels.
Carey, Ward, and Marshman, collectively known as the 'Serampore Trio,' founded the Serampore College in 1818. It began with 37 pupils, and when the British East India Company declined to offer land for social development, the Danish East India Company donated the area.  
Also Read: Udaigiri caves: A repository of ancient shrines and mythological tales
In 1821, it was relocated to a bigger new location, which is the current campus. 
Reviving the Danish heritage
Despite its rich history, Serampore's residents have lost interest in the city's past. European bungalows and other structures have entirely deteriorated over time, giving way to new commercial and residential constructions.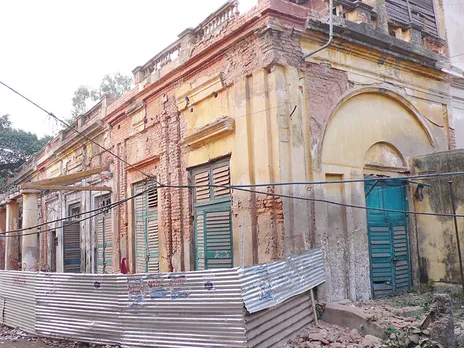 Trees growing through walls and the elements of nature have harmed the structural health of these Danish buildings, exposing interior brick walls and turning them into haunting dwellings.
Now they are looking forward to a new lease of life, thanks to Danish historians and architects who came to Serampore in 2015 to undertake a study of the landmark structures that were destroyed. 
 "On February 28, 2006, we designated it as a 'Heritage Building.' Restoration work, on the other hand, began in 2008. It was completed in three parts, which took many years to finish since the construction was put on hold for a long time owing to a lack of funding," Malik explains.
Also Read: A walk through Jaipur's Walled City: the UNESCO world heritage site where kings lived
"The Government House was utilised by the Danish, British and Indian governments till the year 2000. This building has now been transformed into a Serampore Cultural Information Centre, along with a Government Information and Cultural Office. Our historical exposition, lectures, art displays and temporary sales outlets will be housed in one structure. It is scheduled to open on April 8, 2022," says Dr Bente.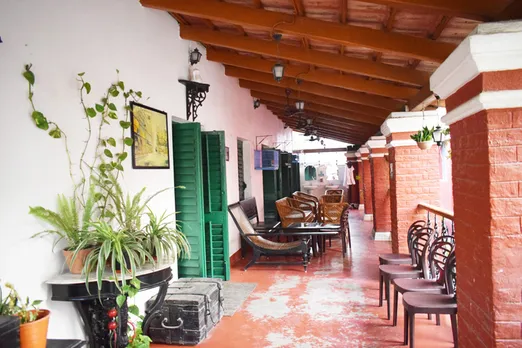 He says the Danes, like other Europeans, came to acquire the beautiful silk and cotton from India that Europe couldn't produce. They also came for saltpetre, needed to make gunpowder, and fibre to produce ropes for the shipping sector. 
The Danish people and some prominent local families like the Deys and Goswamis became exceedingly wealthy and amassed enormous real estate fortunes. Remnants of opulent structures built by them can still be seen today.
The project cost was Rs 8.85 crore. The cost was borne by the Danish government except for the renovation of the Government house that was funded by the West Bengal Heritage Commission.
These dilapidated structures were going to crumble but were salvaged and brought back to life by two architects and a skilled team of artisans between 2015 and 2018.
Also Read: How Sarna is showcasing Odisha's best-kept secrets through its artisans & indigenous communities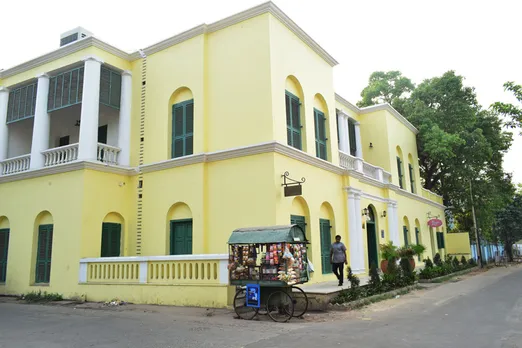 On the challenges, Dr Bente says, "Old and new building materials clashed. Apart from that, the weather was a challenge here. The issue of growing moisture was a constant source of concern. The lime wall can breathe, but the paint on top peels off, thus acrylic paints with contemporary putty were used on the walls."
Now, these historic structures have been restored to their former splendour. Danish Ambassador to India Peter Taksoe-Jensen officially launched the renovated Denmark Tavern in February 2018. Currently, it serves as a riverfront restaurant, housing a coffee shop. "We have now put Serampore on the map jointly with our Indian partner," Dr Bente adds.
Also Read: Coronavirus scare & India-China border tension grips Kolkata's Chinatown
A rich trading centre
Serampore was named after an ancient Ram-Sita temple. It has a long and rich history, even before the Danes came. It began as a 600-year-old settlement before Calcutta was founded. Serampore is home to an important Vaishnav pilgrimage site with three important temples. Dhrubananda Brahmachari erected the Jagannath temple at Mahesh in the 16th century, although the idol was placed much earlier, around 1396. From here, the chariot celebration begins.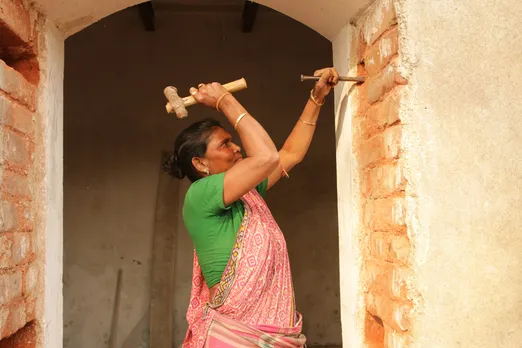 The Dol temple in Chatra was built by Kashiswar Mishra, a Chaitanya Mahaprabhu disciple and a devotee of Iswar Puri. While Rudra Ram, Kashiswar Mishra's nephew, established the Radha Ballav temple on the banks of the Ganga. The temple was later rechristened Henry Martin's Pagoda.
Culture, agriculture, trade and manufacturing flourished in this region. Dhaka, Khulna, Mymensingh and Rajshahi (all now in Bangladesh) were among the cities with which trade was done. Cotton and silk were in high demand. The Danes began their trade, which had a considerable impact on Serampore's economy. And today, over 250 years later, they are making an impact on Serampore once again.
(Partho Burman is a Kolkata-based award-winning journalist. He writes inspiring human interest and motivational stories.)
Also Read: Kochi's Jew Town: The treasure trove of Jewish culture & history