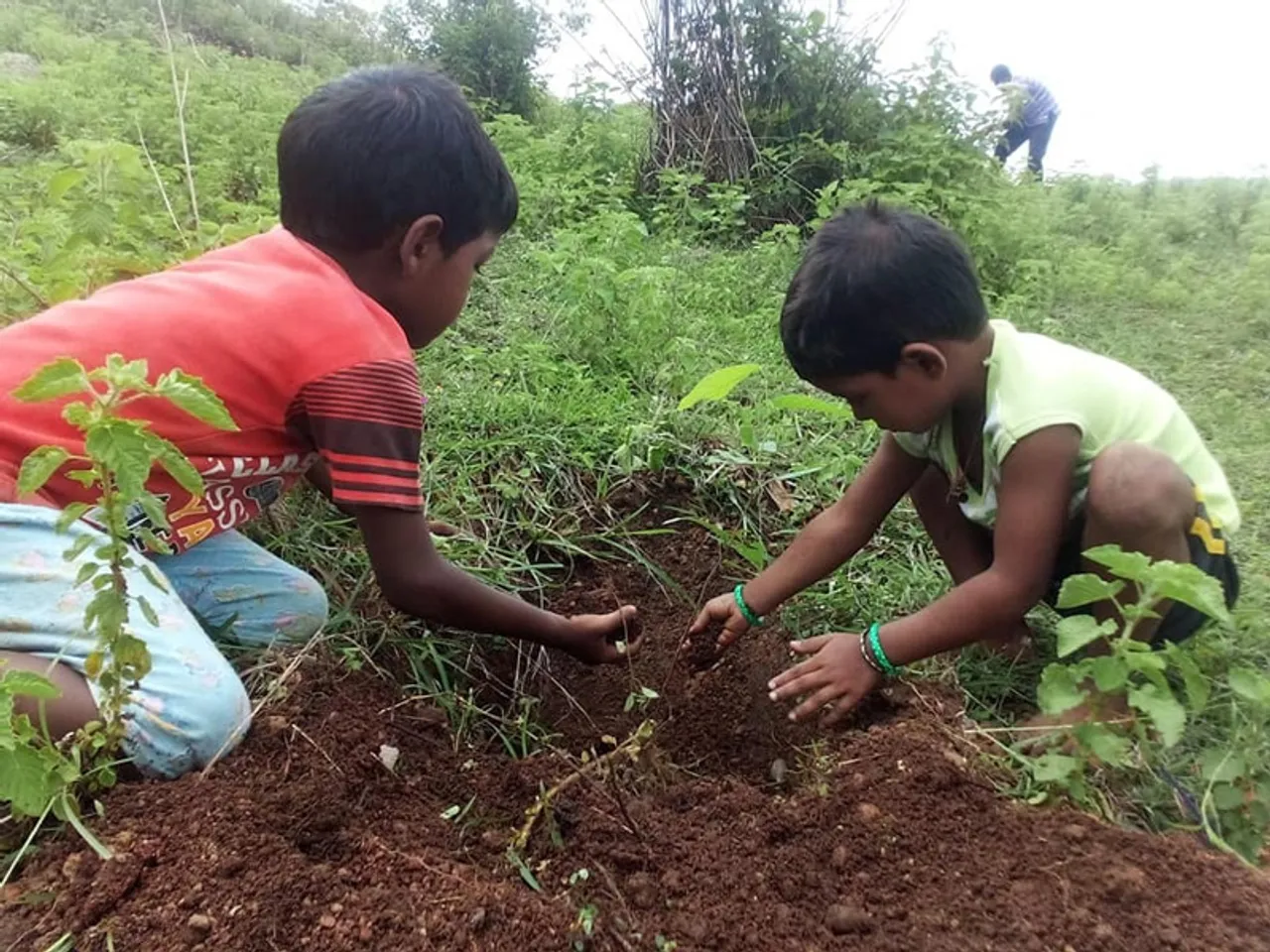 India is the world's eighth most biodiverse region and is home to over 50,000 species of plants and 1,02,718 species of animals. For many centuries, Indians have been protecting this biodiversity by following rituals and customs that prohibit the cutting of trees and killing of animals.
Today, there is a growing awareness around biodiversity conservation and individuals, as well as institutions across India, are working actively towards protecting the environment and its inhabitants, by combining science with traditional wisdom.
This conservation work includes saving native varieties of plants through their seed conservation and propagation, planting trees in barren landscapes to not only increase the green cover and improve oxygen levels but also bring back the local birds and animals and generate livelihoods in a manner that automatically promotes biodiversity conservation.
We have put together ten individuals and institutions that have been fighting to preserve and protect biodiversity in their respective regions. These areas include barren hills, sandy deserts, concretized cities, ecological hotspots that need protection and also violence-hit places where reviving old practices are a means to happier lives:
1. Aamon: About 5,000 women in Nayagram block of Bengal's Jhargram district, caught in a cycle of Maoist violence and poverty, have taken it upon themselves to conserve the indigenous rice varieties, which have also brought hope and prosperity to their lives.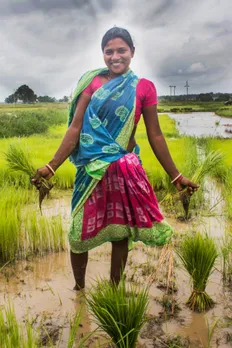 Through regenerative agriculture, they have restored the local ecology. The women have revived several traditional varieties and grow organic black, red and brown rice with just basic farmyard manure.
Read their story here: Aamon: Tribal women in violence-hit Bengal province triple incomes with organic rice; revive traditional varieties
2. Snehakunj Trust: Down South in Uttara Kannada district of Karnataka, Snehakunja Trust has been working with the indigenous people since 1976 to protect and restore the sensitive wetland and coastal ecosystems in the Western Ghats and coastal Karnataka.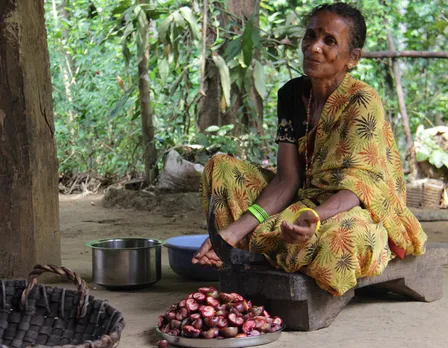 The Western Ghats is a UNESCO World Heritage Site and a hotspot of biological diversity. Among the vast variety of flora and fauna, many are found only in India. The award-winning organisation has restored 375 hectares of mangroves and freshwater swamps and evergreen forests which act as carbon sinks and reduce the impact of climate change.
Read their story: Snehakunja: Preserving biodiversity through empowerment of tribals in Western Ghats of Karnataka
3. Prof Shyam Sundar Jyani: This sociology professor from Rajasthan is on a green mission. Prof Jyani has been leading a green movement since 2006, planting over one million saplings in the desert landscape. His efforts have almost doubled the green cover in the arid Bikaner district.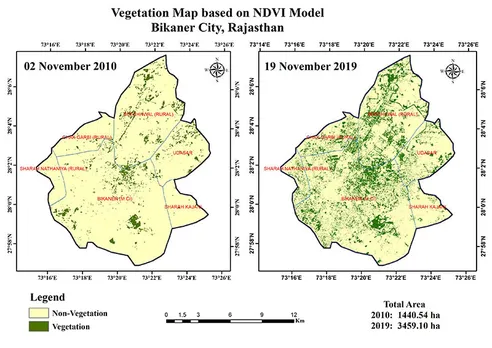 Prof Jyani believes his efforts have been successful because he was able to inspire villagers to adopt the practice of 'familial forestry', which promotes treating plants as family members. He has linked 5 lakh families in 400 villages of the Bikaner division, which comprises four districts, with familial forestry.
Read his inspiring story here: How a sociology professor is turning arid Rajasthan green
4. Naren Hansda: A decade back, the Ajodhya Hills in the Purulia district of West Bengal stood bare and barren. But thanks to the efforts of one man, the hills today are covered with lush green trees of banyan, neem, teak, palm and peepul and many species of birds and animals have returned for shelter to the new forest.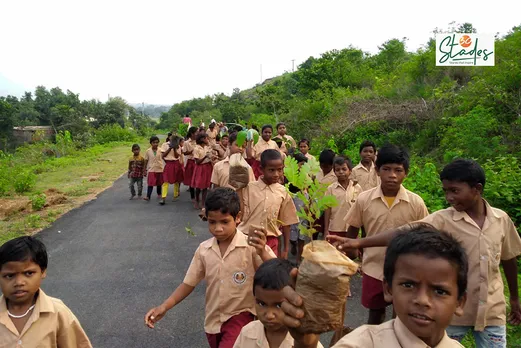 The afforestation project was initiated by Santhali folk singer Naren Hansda. He roped in orphaned children, whom he takes care of, to restore the area's natural ecosystem. With his team of little helpers, Hansda turned 3 hectares of barren land into a flourishing forest by planting local species and taking care of them. Birds and animals have also returned to the hills.
Read the story: How a Santhali folk singer & orphans turned barren land into forest at Bengal's Ajodhya Hills
5. Maruvan: In western Rajasthan's scorching arid landscape, a team of young men and women are attempting to protect the desert environment. Non-profit Maruvan has undertaken a project to conserve and revive the water bodies, local species of plants and traditional architecture techniques that have been used in the desert for thousands of years.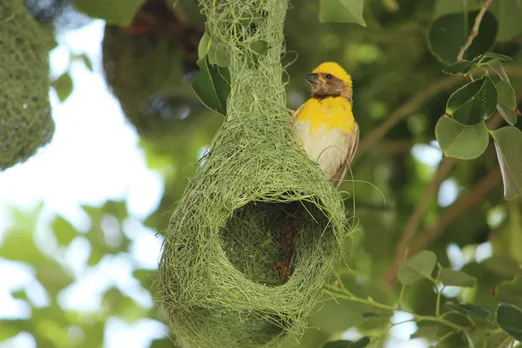 They aim to restore the traditional ecosystem and native forests where people have lived for centuries in harmony with nature. And the results are showing:
Read their story: Return of the native: How Maruvan is restoring Rajasthan's desert habitat
6: Last Wilderness Foundation (LWF): This foundation has helped turn semi-nomadic tribe Pardhis from hunters to wildlife conservationists. For many decades, the Pardhis had been earning their living by killing animals and selling their meat in the nearby villages in Panna Tiger Reserve in Madhya Pradesh.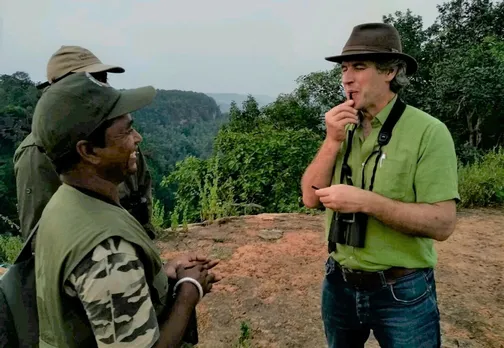 After the tigers became extinct, the forest administration moved the Pardhis out of the reserve. LWF made use of their skill set - deep knowledge of the forest, its inhabitants and vegetation – to provide the Pardhis with alternate means of livelihood like working as forest guides and offering camping services so they would stop poaching.
Here's the story: From hunters to forest guides, how tourism & education are transforming the semi-nomadic Pardhis of Panna
7. Aadhimalai: This producer organisation has changed the lives of over 3,500 tribals in 100 villages within the Nilgiris Biosphere Reserve in the last eight years.
Irulas, Kotas, Todas, Badagas, Kattunayaka and Kurumbas are among the over 30 indigenous communities living in the Nilgiris.
Aadhimalai is promoting their conservation work by procuring, processing and marketing this diverse range of forest produce and crops so that the tribals are not forced to kill animals or cut trees for a living.
 Read more here: Tribals turn shareholders in Aadhimalai Producer Company; triple their income
8. Thuvakkam: Chennai-based NGO Thuvakkam (meaning 'the beginning' in Tamil) is giving new lungs to one of the most polluted cities in India. Their work began in 2014 and, in the past eight years, Thuvakkam volunteers have planted more than 65,000 trees, working towards creating green spaces not only in Chennai but throughout Tamil Nadu.
More on their work here: Growing green lungs: How Thuvakkam is creating urban forests in Tamil Nadu
9: Gir's Maldharis: Six generations of Maldharis have been living in the Gir and they have refused the government's decision to move them out of the forest.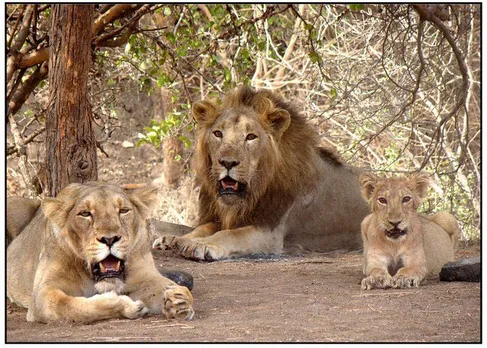 Wildlife experts credit the community's attachment with the Asiatic lions as an important factor behind the conservation and rise in the lion population. The Maldharis revere the lion and let the king of the jungle hunt their cattle. They are a true example of the peaceful coexistence of man and animal.
Here's more on them: How Maldharis & Rojamdars live with Asiatic lions in Gir forest & help in conservation
10. Sheeba Sen: Concerned about the fast-depleting forest cover and dwindling water table in central Uttarakhand, lawyer-turned-conservationist Sheeba Sen decided to create forests of indigenous plants, which fight climate change and are also the backbone of farming.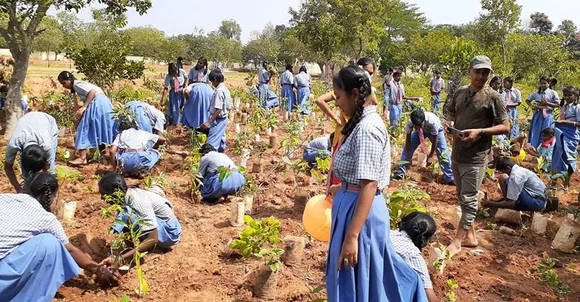 In 2018, she founded her social enterprise Alaap, which has planted over six lakh trees along with partner organisations in Rajasthan, Maharashtra, Gujarat and Uttarakhand. Sheeba has zeroed in on carbon credits to make forestry economically viable for landholders.
Read her story: Sheeba Sen: Lawyer-turned-conservationist creating income-generating forests for local communities