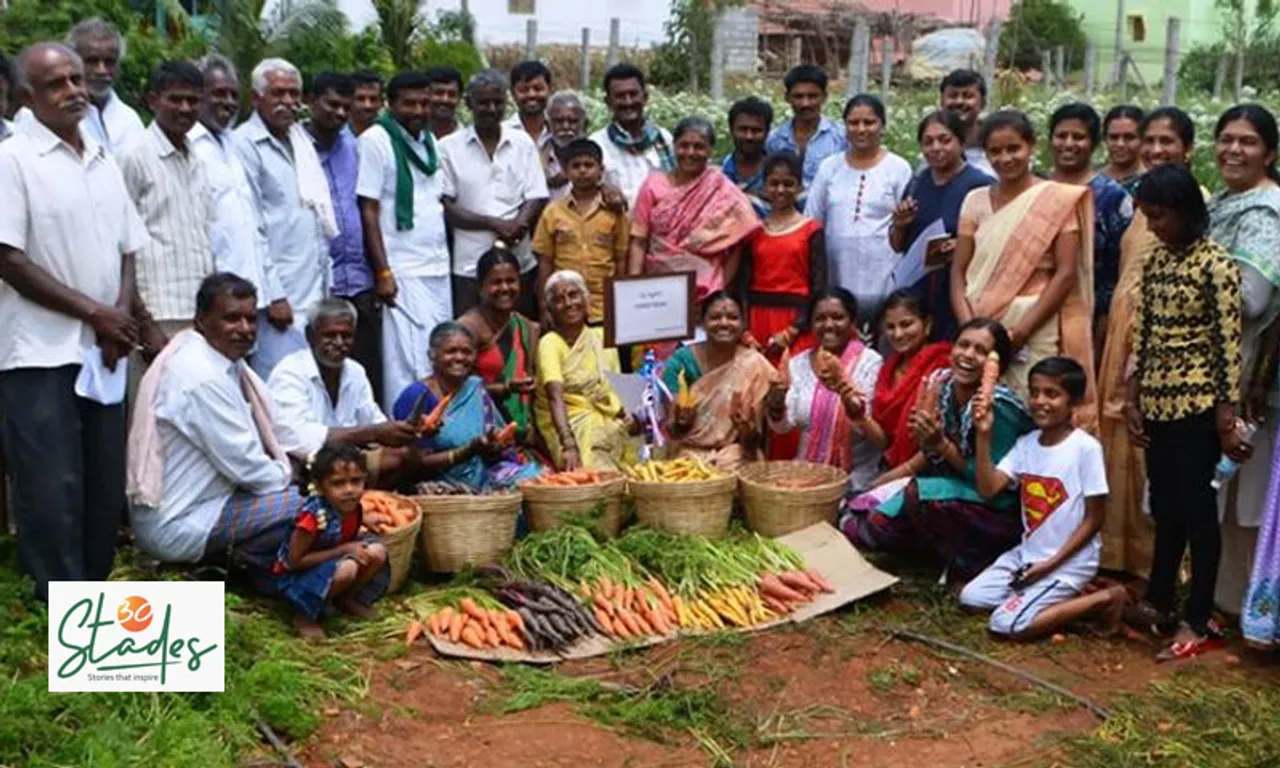 wp:html /
In 2001, a small farmers' initiative was started in Bengaluru to share knowledge and good practices on sustainable agriculture and exchange seeds of traditional crops that were fast disappearing.
The organisation is leading a movement to promote organic farming, safeguard agro-biodiversity and build sustainable villages. It has also formed a network of organic outlets in different areas of Bangalore as well as in the districts of Shimoga, Mysore, Davanagere, Tumkur, Channapatna and Dharwad. The organisation has allied with NGOs in other states as well.
NR Shetty, the Founder and President of Sahaja Samrudha, says while the central government has espoused doubling of farmers' incomes, Sahaja Samruddha has already achieved that milestone for its growers.
Farmers linked to Sahaja are growing various types of rice, pulses, millets, oils, cereals, dry fruits and spices and 50 to 60 varieties of fruits and vegetables.
Also Read: Karnataka's MA, LLB woman trains 2,000 farmers in organic farming; helps schools to set up kitchen gardens for mid-day meals
The market for organic produce is growing in India as awareness about the dangers of chemical farming rises. According to APEDA, India produced 34,96,800.34 MT of certified organic products in 2020-21 which include oilseeds, fibre, sugarcane, cereals and millets, pulses, vegetables, spices, cotton, aromatic and medicinal plants, tea, coffee, fruits, dry fruits and processed foods.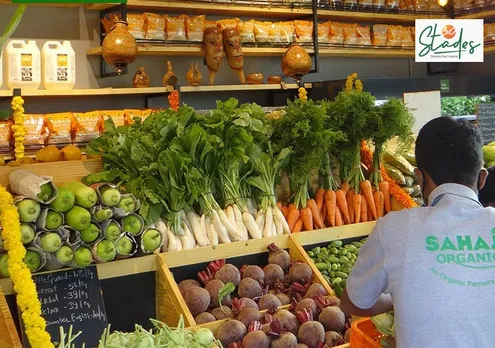 "When we started, we realised that organic farmers were unable to market their produce due to lack of awareness about organic produce," says Shetty, who at 80 years still grows his own food on his farmland in Bengaluru.
"We want to preserve the biodiversity and promote the use of sustainable organic agricultural practices. By cultivating and disseminating an extensive range of organically-grown vegetables, herbs and cover crop seeds, we have honoured this mission for more than 10 years," says Shetty who earlier worked as an engineer in a government telecom firm.
Also Read: Chhattisgarh: 3,000 farmers in violence-hit Dantewada overcome poverty through collective power of Bhoomgaadi
Farmers as owners
Sahaja Samrudha Organic Producer Company Ltd, the first FPO in Karnataka, was founded in 2010 to improve the livelihood of farmers by marketing their organic produce to urban consumers. The FPO has developed a network of producers and consumers for procurement and supply. 
"Our focus was on the small farmers. With land holdings getting fragmented, farming was not economically viable for the small farmers. In addition, they had no access to the market nor did they get a fair price for their produce," says Shetty.
"By organising them into a collective, Sahaja Samrudha overcame the problems of small land holdings, increased the economic viability for small farm holdings and provided them a ready market and fair price," he says.
Only those farmers or producers with organic certification are eligible for membership. The company procures products in bulk, based on the market demand and supplies to different outlets across Karnataka and other Southern states.
Also Read: How tribal women farmers are conserving native seeds & ensuring nutritional security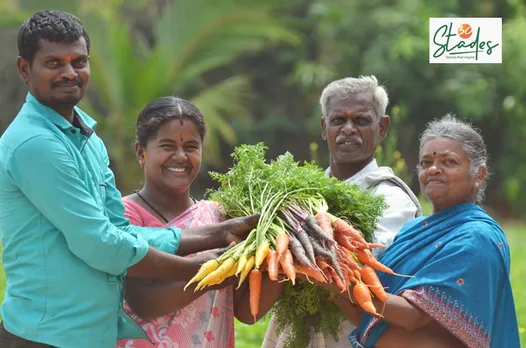 The FPO has developed a sustainable model of group certification for small and marginal farmers to certify their products as chemical-free. The group certification programme started in 2006, is carried out annually with IMO as the certification partner.
Marketing channels
B Somesh says farmers are divided into groups for collective marketing. These groups share the responsibility of collecting the produce at a common collection centre that is managed by a set of farmers with technical support from the producer company. 
Producer meets are organized from time to time to acquaint farmers with local marketing initiatives, and techniques for improving quality, and developing a pricing policy. Somesh says the produce is sourced from small and marginal farmers, who are conserving local varieties of food crops.
Also Read: Aamon: Tribal women in violence-hit Bengal province triple incomes with organic rice; revive traditional varieties
Farmers are assigned what they will grow on their farms.
Once the produce is ready, the farmers bring it to their nearest collection centre where it is sorted and graded. It is then taken to the warehouse where it is segregated as per the customer's specification. The produce is then transported to retail outlets in Bangalore and other cities and states.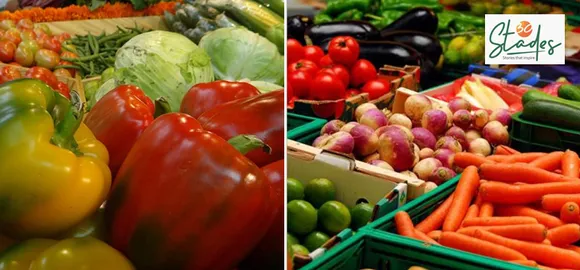 Sahaja Samrudha also created its marketing arm, Sahaja Organics in 2010, to build its brand and enter into the urban market space, says Somesh.
The company is different from others as it markets mainly traditional food crops, especially native rice, millets, pulses and fruits and vegetables. It organises fairs and fests in various cities to enable farmers to sell their produce to consumers at a reasonable price. Consumer meets are also held to generate awareness among customers about organic food and sustainable living.
Also Read: Seed conservation: This Madhya Pradesh farmer grows 115 native varieties of rice over just 2 acres; gives seeds free to other farmers 
Teething troubles
Shetty remembers the starting years of the company being full of struggle. There was little awareness of organic products and hardly any market. The company created awareness among consumers through meetings, exhibitions and fairs where the produce was displayed.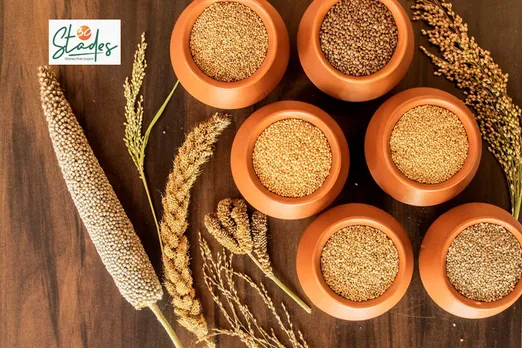 Consumers were told about the benefits of organic products and about the health hazards of eating food grown with the use of chemicals.
The first three years were very tough and the business was very low, says Shetty. The company faced losses and only managed to stay afloat with the help of a loan of Rs30 lakh for working capital from NABARD. 
"The biggest challenge for a new company is to sustain. We faced many hurdles but we overcame the teething troubles and persevered and evolved as a strong producer of organic foods," he says.
Also Read: Andhra farmers set up own retail chain Amravathi Organics; cut middlemen & get higher prices
Protecting traditional varieties
Shetty recalls that his grandfather lived to the ripe old age of 105 years. "He was fit and healthy. Today people are facing a range of diseases because of the pollution in our air, food and water," he says.
Shetty says across India, the traditional varieties of crops are dying out. To preserve and promote the traditional varieties, Sahaja Samrudha started programmes to re-acquaint farmers with traditional crops. 
Karnataka has a wide array of millets such as Ragi (Finger millet), Jola (Sorghum), Sajje (Pearl millet), Navane (Foxtail millet), Saava (Little millet), Udalu (Barnyard millet), Baraga (Proso Millet), Korale (Browntop millet) and Haraka (Kodo millet).
Maize is another crop that Sahaja is promoting. Maize is a versatile crop that can adapt to varied agro-climatic conditions. In India, maize is the third most important food crop after rice and wheat.
Also Read: Five techies-turned-agripreneurs empowering farmers through organic farming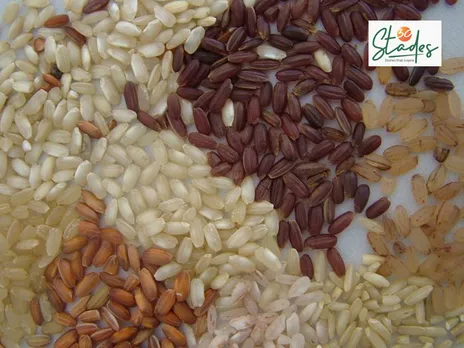 During the Green revolution, hybrid maize replaced native varieties pushing them to the edge of extinction.
Sahaja Samrudha is working with tribal communities in eight Indian states – Andhra Pradesh, Jharkhand, Karnataka, Madhya Pradesh, Maharashtra, Odisha, Punjab and Uttarakhand to promote maize cultivation. Over 50 types of traditional Maize varieties have been collected and conserved.
"When I started, my goal was not to make money. I wanted to help farmers. I told my people you have to take care of the farmers, give them the right price and don't cheat customers. Good people joined us and good things have happened," says Shetty.
(Urvashi Dev Rawal is a Jaipur-based journalist specialising in development, gender, and political reporting)
Also Read: Mirzapur man leaves high-paying job at ILO to set up FPO; turnover crosses Rs 2 crore in two years