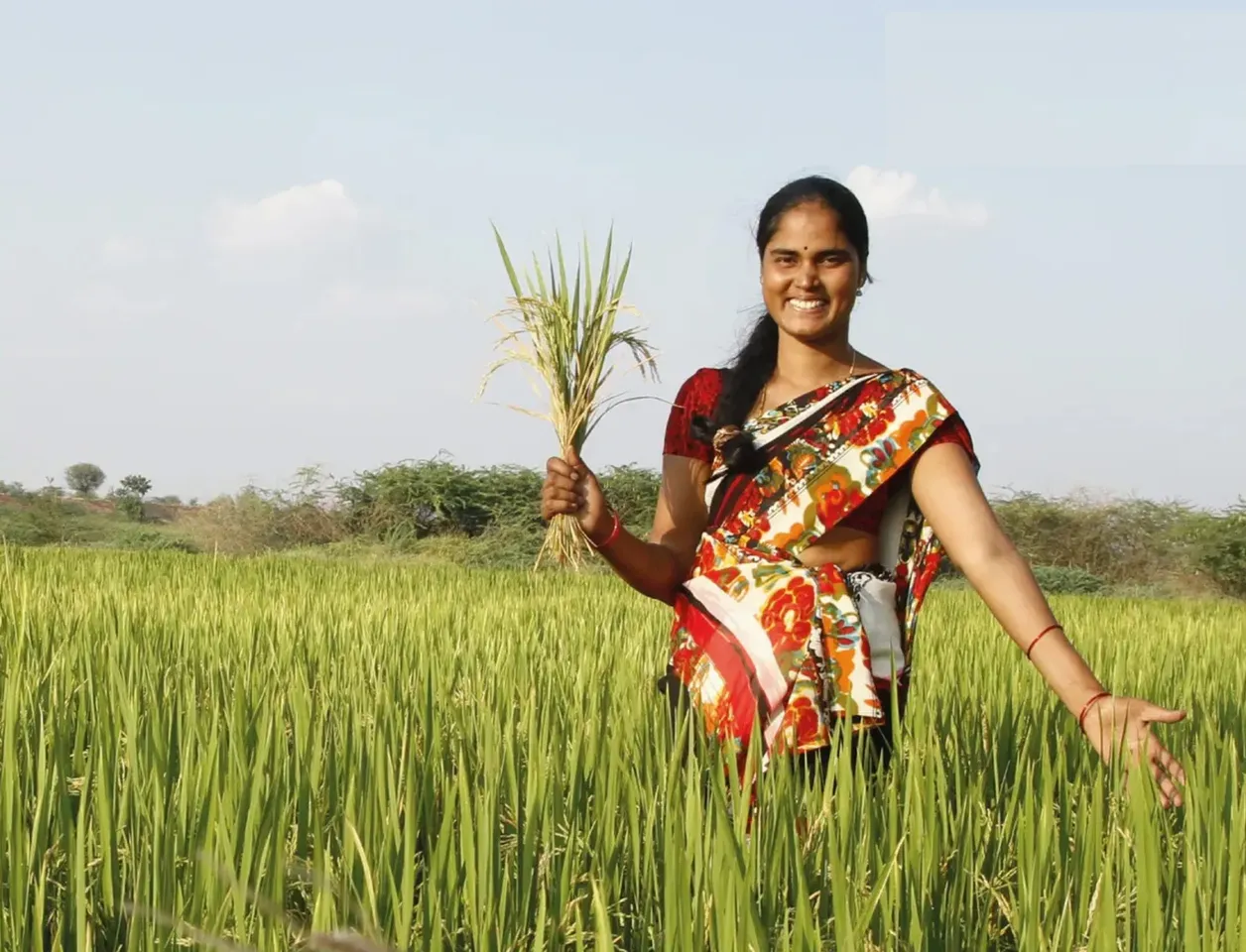 "If you ate today, thank a farmer." No, this is not a gentle reminder on the website of the Centre for Collective Development (CCD). It is, in fact, an indication of the primary mission of the NGO, which works with small and marginal farmers. The mission is to ensure that the small farmer gets his or her due. 
And this is sought to be accomplished in two ways. CCD works towards realizing the power of the collective to benefit the small farmer. It has established farmer cooperatives at the village level and federations of groups of cooperatives at the district level. 
Its sister concern, Farmveda is a for-profit enterprise owned by the farmers, that procures fresh produce from them and makes a range of packaged food products. Both these initiatives have been founded by Dr Trilochan Sastry, a faculty member at the Indian Institute of Management, Bangalore. CCD started operations in 2005 while Farmveda is still young, having been launched in 2016.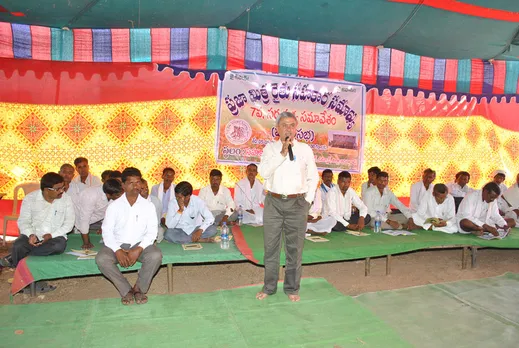 Enthusiastic participation by farmers has been the greatest strength of the two initiatives. Dr Sastry relates an interesting tale of dedication and fortitude. "One of our farmer-leaders spent two months sleeping under a tree and using a hand pump to oversee the building of a mill." 
Also Read: Rapid Organic: Rajasthan farmer's venture helps 12,000 organic growers find global market
Another small farmer donated an acre of land to build a mill. It's these sacrifices by farmers that have played a significant role in bringing sweet success. "The farmers love the challenge of making the cooperatives prosper. Their efforts have also won them goodwill and respect in their communities," explains Dr Sastry. 
Seed of an idea 
How did a seed of an idea germinate into a revolution involving around 42,000 small farmers? It was a book that inspired Dr Sastry. "I read 'Catalysing Co-operation' by Dr Tushaar Shah, former director of the Institute of Rural Management Anand (IRMA). The idea of cooperatives fascinated me. I have always been interested in doing my bit to improve the lives of the poor. The book was my inspiration to set up cooperatives outside the dairy sector. I took a year off to see the situation on the ground for myself and interacted with others in the development sector. After that I decided to set up CCD for farmers," he says.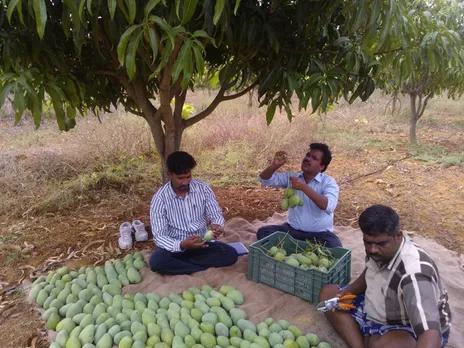 The NGO educates farmers about collective methods of 'pool and sell', processing, market links, as well as sustainable agricultural practices. 
CCD helps farmers cut costs, improve yields and significantly increase net incomes through value addition and better marketing.  
"The attempt is to make the farmers self-reliant, so we do not believe in doling out subsidies. We don't want to give our farmers anything for free. Just like democracy, CCD is an organization for the farmers, of the farmers, and by the farmers," says Dr Sastry vehemently.  
Also Read: Banker during the week, farmer over the weekend: How Prateek Sharma built Bhopal's Green & Grains organic grocery start-up
Power of the collective
Small and marginal farmers in India face multiple challenges. A major one is being at the mercy of middlemen, who pocket a large chunk of the profits. Even before the harvest, these middlemen fix the price of the produce. For instance, if 100 bags of groundnuts are the likely yield, they may pay for 70 bags only! It is in this scenario that CCD came into being.  
The NGO began in a small way in 2005, with farmers from Gunipalli in the Anantapur district of Andhra Pradesh, deciding to work together for their mutual benefit. 
CCD started with a corpus of Rs. 1 crore. The NGO had to first understand and learn the business in the local area. Today, the turnover in Andhra Pradesh and Telangana, the NGO's major area of operation, is around Rs 45 crore.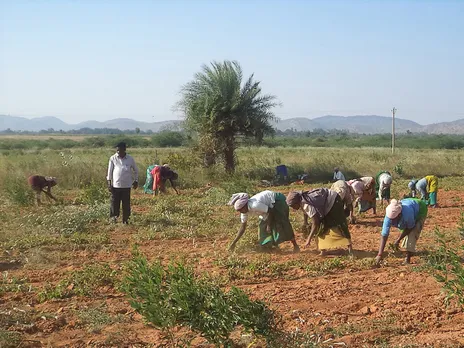 Currently, CCD is present in four states – Andhra Pradesh, Telangana, Maharashtra, and Jharkhand. Overall, 42,064 farmers have joined the 547 cooperatives promoted by CCD from 1098 villages. Of the total number of farmers, over 28,000 are in Andhra Pradesh.  
The crops grown by the farmers are mango, mustard, rice, groundnut, cotton, soybean and pulses (red gram, urad dal, moong and chana). 
Also Read: How Bangalore's retail chain Humus is taking fresh fruits & veggies from farms to urban homes
Reaping the benefits  
Cooperatives enable farmers to collectively sell their produce. By doing this, they get a better price by bargaining as they are selling large quantities and on better payment terms. They also save on fertilizer and seed costs. This increases their profits by 50 percent. 
At the federation level, they have set up primary processing units and are collectively processing and selling to Reliance, Flipkart, More, and other big retailers. 
J. Ramalingappa is a small farmer from Kothuru village in the Anantapur district. He owns five acres of land and grows groundnut, green gram, red gram and tomatoes. There are five members in his family and it was difficult to make ends meet. But things have improved after he joined a cooperative set up by CCD. "Traders and merchants would cheat us by not weighing the produce properly. Now, as a member of a cooperative, this does not happen. The produce is weighed correctly and I get a fair rate based on quality," he says.  
Also Read: Andhra farmers set up own retail chain Amravathi Organics; cut middlemen & get higher prices
Cooperatives also ensure that farmers do not have to make distress sales due to fluctuations in the market. Since payments are assured and made on time, farmers can avoid debt and stress. All profits go to the federation and farmers. CCD does not charge for its services.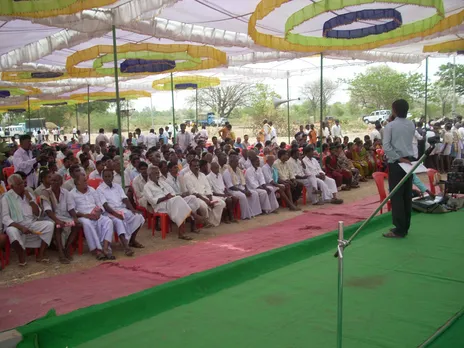 Market links have been developed with large customers. Some of the customers of the farmer's federations are Maiyas, Reliance Retail, Metro Cash & Carry, Orkay, Heritage Retail, D Mart, Nilgiris, Safe Harvest, Green Agro Fresh Exports and Srini Food Park.  
A step further
"When farmers set up their own processing units, it increases their profits manifold. We encourage the farmers to pool their profits and invest in these units. Currently, we have two processing units at Anantapur (Andhra Pradesh), three in Chittoor (Andhra Pradesh) and one in Adilabad (Telangana). One more is coming up in Anantapur and one in Yavatmal (Maharashtra)," says Dr Sastry. 
J.V. Ramana Reddy is an office-bearer of the Satya Sai Farmer's Federation. "The main crop we grow is groundnut. We get remunerative prices and make good profits. Around 10 years ago, we farmers got together to form a federation. We follow the 'pool and share' principle. With help from NABARD and CCD and also pooling in our own profits we set up a processing unit," he says.  
Also Read: Gau Organics: Engineer-turned-dairy farmer sets up Rs 8 crore organic business in Kota; helps increase incomes of other farmers
"The main aim of the federation is to procure directly from the farmers and sell directly to the consumers, benefiting both. We have eliminated the middleman. At the end of the year, profits are shared among the farmers. While the farmer should get his due, we also aim to reduce prices for the end-user," he adds.  
CCD was awarded the GNE (Global NGO Expo) award for excellence in 2021. The award is given to NGOs in India for setting up and promoting impactful social practices. 
CCD is funded by grants, CSR (Corporate Social Responsibility) contributions and donations from a few high-net-worth individuals. 
However, the three farmer's federations are self-sustaining. "We are following the model of AMUL, India's largest cooperative," says Dr Sastry. The NGO has availed certain government schemes for farmers.  
Farmer's brand 
Farmveda is a brand owned by farmers. It provides value addition by procuring produce from farmers and making ready-to-make foods, like idli and dosa mixes, condiments, peanut 'chikki' and butter, and cold-pressed oil, to name a few products. All the products are natural and made from non-GMO-based plants. They are processed and packed without using chemical additives and preservatives appealing to health-conscious, urban consumers.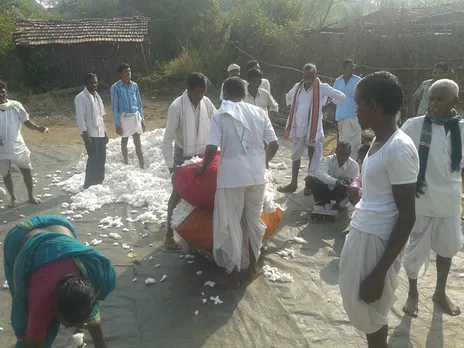 Farmveda products are available both online on major portals and offline at over 200 retail outlets across Bengaluru. The enterprise uses a unique drying technology during processing which ensures that the end product is tasty and healthy. The products also have a long shelf-life and offer convenience to busy working couples. Farmveda has started a chain of restaurants 'Ghar ka Khana' (with different local names) offering healthy, nourishing food. At present, three restaurants are functioning.    
Farmveda has made the agriculturist into an entrepreneur too. Around 30,000 farmers are affiliated with Farmveda and many are women, the breadwinners of their families. One of the farmer's federations is investing Rs 50 lakh in Farmveda. 
"Earlier, farmers would spend their profits on building temples. Now, they are keen on pooling funds through cooperatives to improve their own futures," says Dr Sastry with a smile. 
The enterprise's food processing activities generate employment, reducing migration to cities. Farmveda is particularly keen to encourage the youth to take up farming as a lucrative career option by making it profitable and empowering, and by connecting it with entrepreneurship. 
Also Read: Gujarat: How this lawyer-turned-organic farmer made her family's dairy business profitable
Sustainable practices
CCD and Farmveda are actively promoting eco-sustainable farming practices like organic and natural farming, the use of Non-GMO crops, soil conservation and water revitalization. 
"The percentage of farmers who have adopted organic farming – is small, say 10 percent. To make organic farming more feasible, in fact, profitable for farmers, we use a technology that produces organic fertilizer that gives a higher yield than what chemical fertilizer does. It is also 50 percent cheaper than chemical fertilizer. Thirdly, water consumption is lower when it is used," explains Dr Sastry.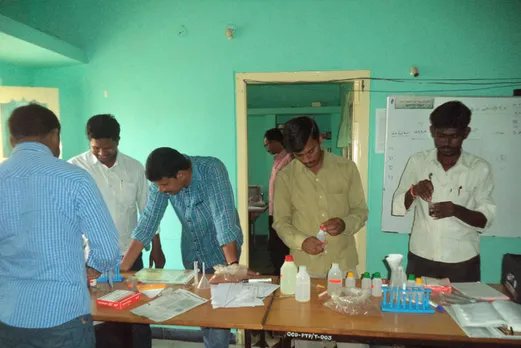 CCD creates farmer 'demonstration plots' in villages to demonstrate sustainable techniques in organic farming. It also provides support by supplying organic seeds, fertilisers and pesticides through input shops. Under its water revitalization programmes, CCD urges cooperatives to work on tank de-siltation, renovation of check dams, diversion of streams to dried open wells, and construction of new ponds.
In a nutshell, both CCD and Farmveda ensure that the control of the produce remains in the hands of the farmer – from the fields to the shelves in retail outlets. Mission accomplished. 
(Aruna Raghuram is a freelance journalist based in Ahmedabad. She writes on parenting, personalities, women's issues, environment, and other social causes.)
Also Read: Mirzapur man leaves high-paying job at ILO to set up FPO; turnover crosses Rs 2 crore in two years