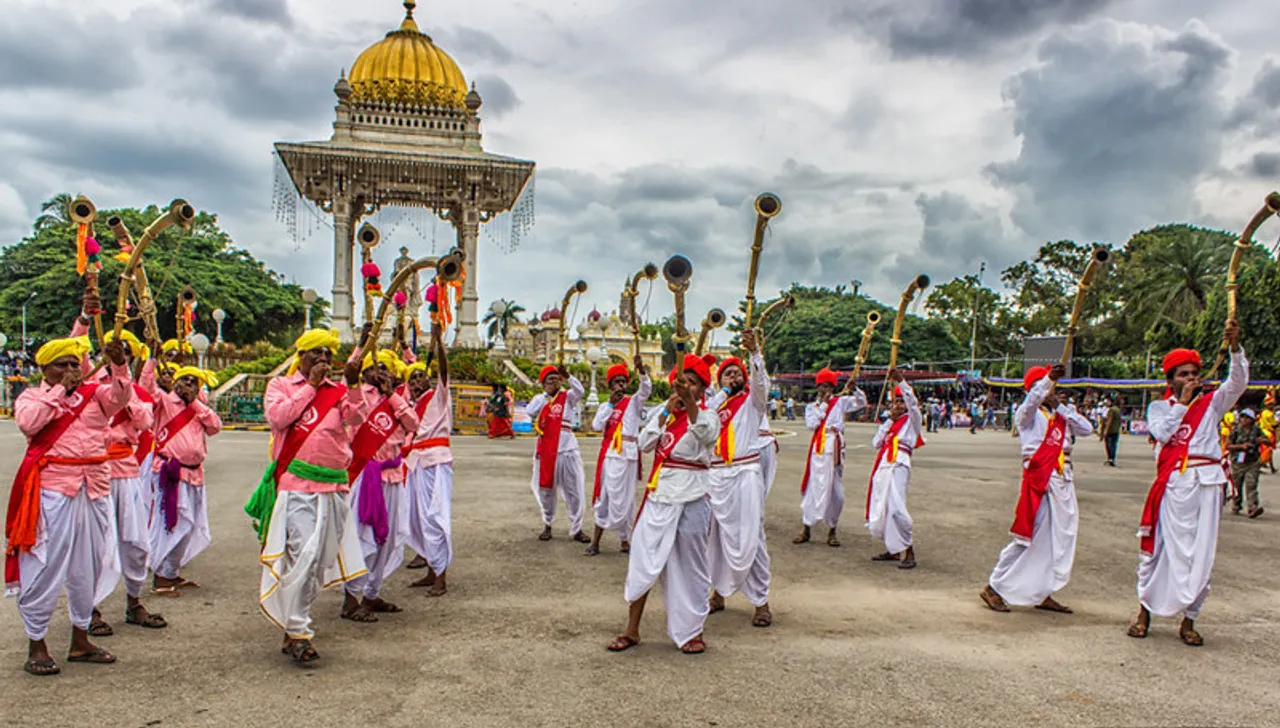 Dussehra, also known as Vijay Dashami, is the tenth and final day of the Navaratri festival celebrated across the country. The customs followed on this day vary from region to region but have a common underlying theme –victory of good over evil and an unwavering belief in divinity.
In most parts of northern India, Dussehra is synonymous with burning effigies of Ramayana's demon king Ravana, his brother Kumbhkarana and uncle Meghnada. This is preceded by nine days of Ramlila performances, held in community halls or open grounds, where local artists enact tales from the Ramayana every evening. On Vijay Dashami, the story of Ravana being killed by Lord Rama is enacted after which the effigies are set on fire.
In Kullu, Himachal Pradesh, however, Dusshera marks the beginning of a seven-day festival in honour of Lord Raghunath or Rama, revered as the ruling deity of the valley. In the 17th century, local King Jagat Singh had installed the idol of Raghunath on his throne as a mark of penance. Kullu Dussehra attracts tourists in large numbers and has been declared the international festival of Himachal.
As famous as Kullu, is Karnataka's Mysore Dasara celebration. Jumbo Savari, a procession of bedecked elephants, is a key element of the Mysore Dasara, which also attracts global tourists. The elephants carry idols of deities including Sri Chamundeshwari from Mysuru Palace to Bannimantap Grounds. The Mysore Palace is illuminated by 100,000 bulbs every night from 7pm till 10pm during the 10-day festival.
And Dussehra also marks the end of Durga Puja in West Bengal and Odisha. Idols of Durga are immersed in water as people play with colours during the procession to nearby rivers.
Similarly in southern India, dashami is the day to put back Golu or Kolu dolls, which are displayed for 10 days beginning Navratri. On Dussehra, one of the dolls is put to sleep, symbolizing the happy ending of the festival. Next day, all the dolls are packed and put away until next year.
In Gujarat, Dussehra signals the culmination of Navratri festival best known for their folk dances -- Garba and Dandiya. 
Maharashtra has a custom of exchanging Apta leaves on Dusshera. The Apta tree is also called sonpatta, meaning gold leaves. It is believed that Maratha soldiers would bring gold after winning wars and this was distributed among family and friends. People now exchange Apta leaves symbolising gold distributed by the soldiers. Similarly, Shami leaves also signal prosperity and are exchanged as they are considered gold as well.
Artisans and professionals also worship their tools– from hammers to computers and even vehicles as part of Ayudh Puja. Ayudh means instruments and they are worshipped on this day. Students put before Goddess Saraswati, their books and other materials to seek her blessings.
Alongside, some tribal communities in east and south India revere demon Mahishasura as their God. He was killed by Goddess Durga but Asura tribals, who mostly live in forest villages, perform animal sacrifice on Dussehra to honour Mahishasura.
Here are India's Dussehra traditions in pictures: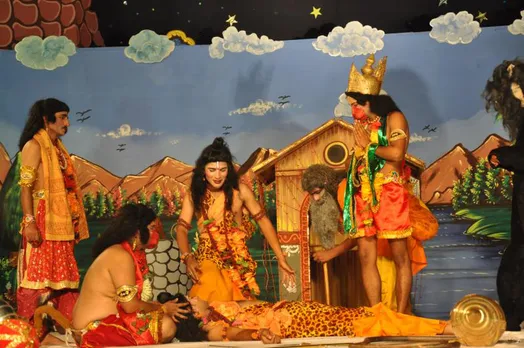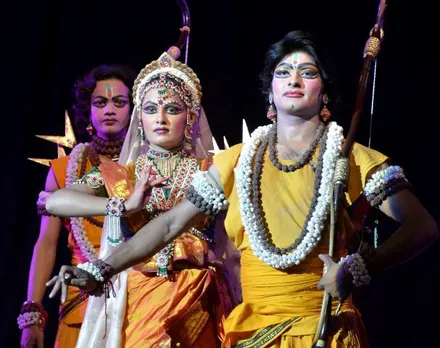 Also See: In pictures: Rajasthan's traditional turbans & the man making them trendy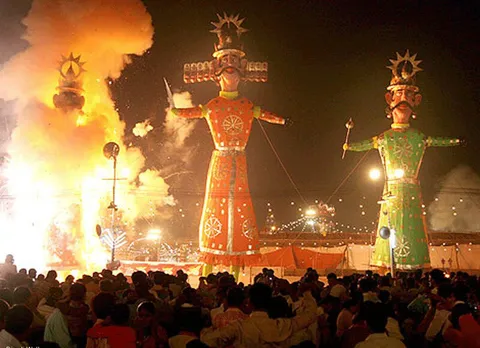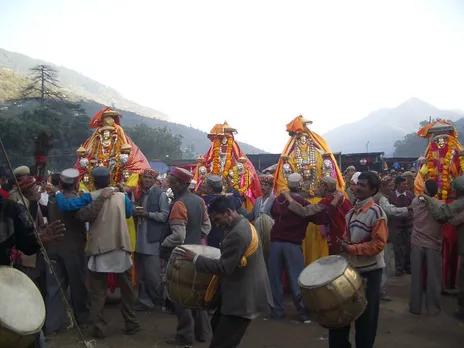 Also See: In pictures: India's 7 lesser-known tourist destinations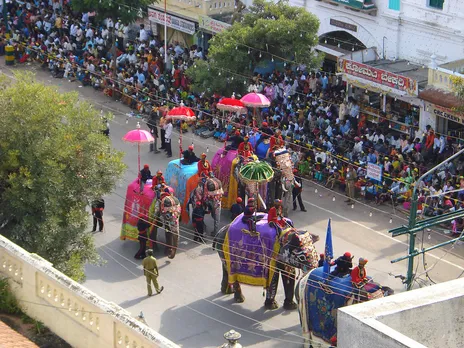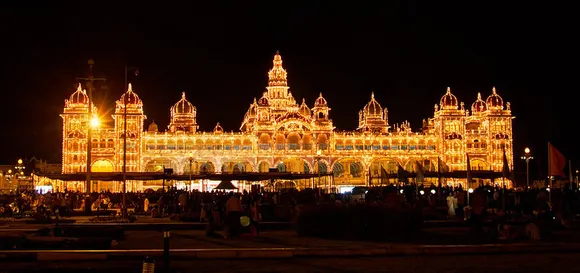 Also See: In pictures: hands that feed stray animals during COVID-19 lockdown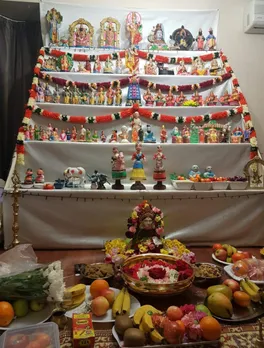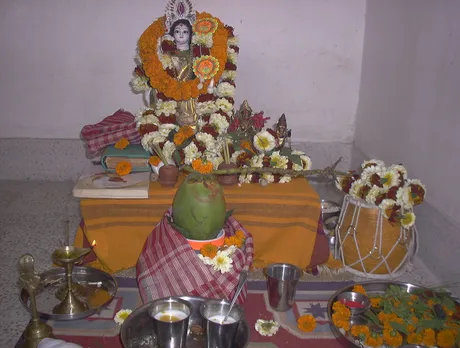 Also See: Soaking, boiling, dyeing, washing…the creation of Madhya Pradesh's Bagh print in pictures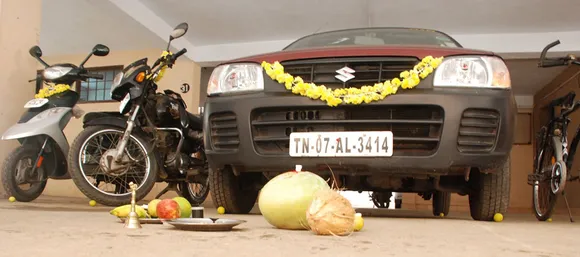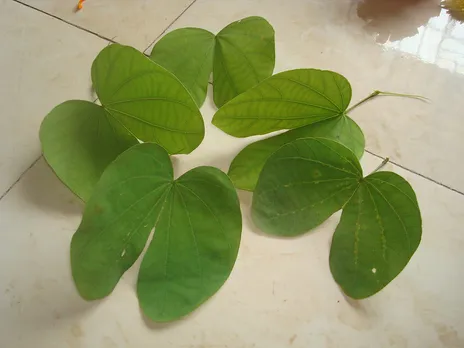 Also See: Kashmir's beauty in pictures in times of Coronavirus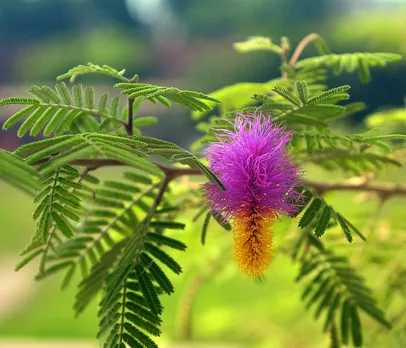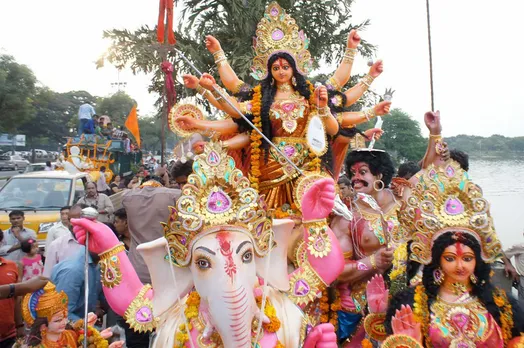 Also Read: How 2 sisters are reviving cuisine of Bannuwal Hindus who migrated from Pakistan after Partition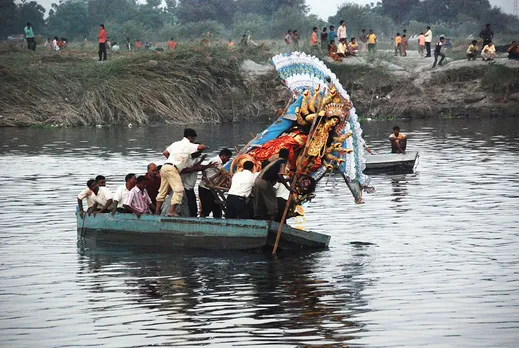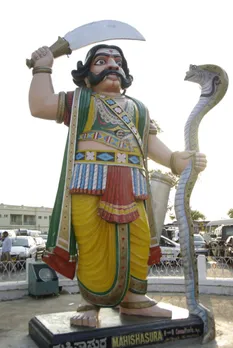 Also See: Repora: Visuals from Kashmir's grape village