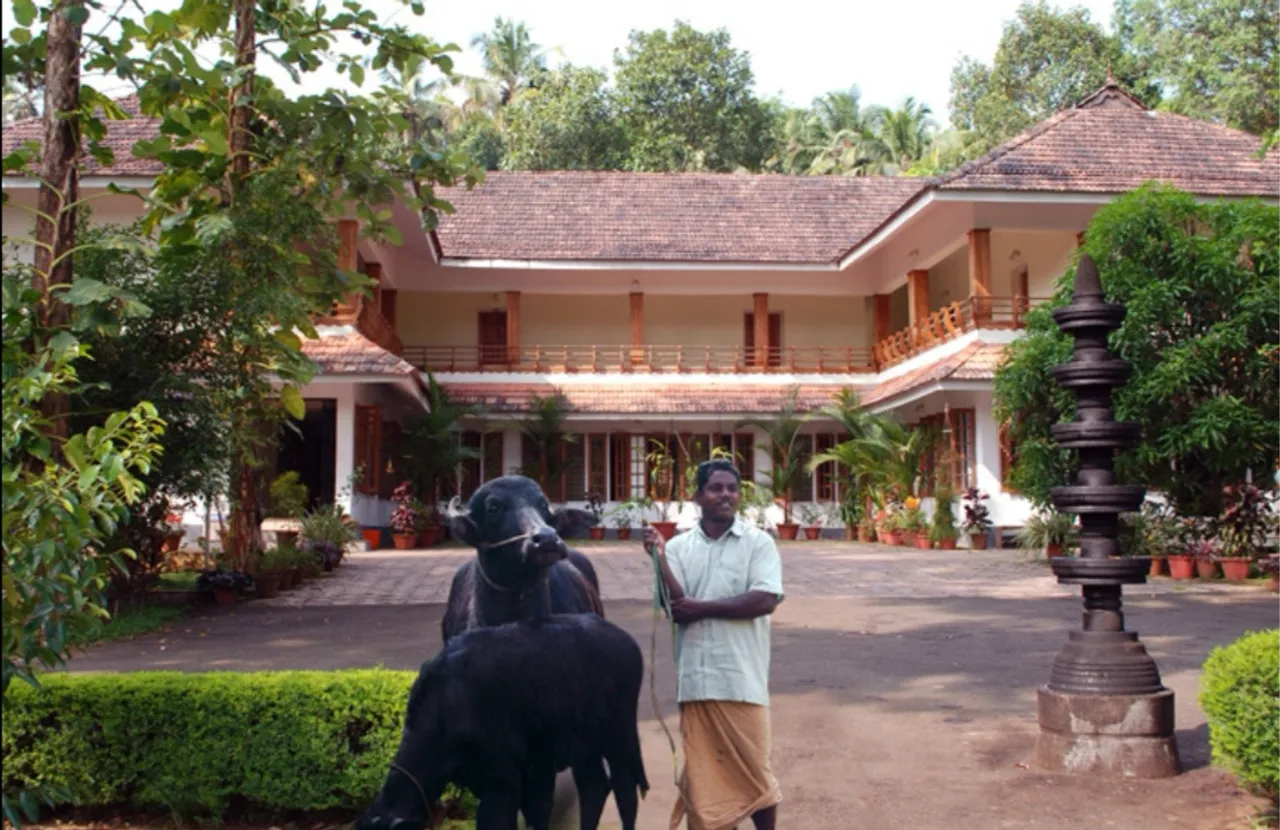 A new class of eco-conscious farmers are cashing in on the rising demand for organic farm stays as Indians look to get away from the monotonous urban life. Farm stays, which offer a return to the simple life, fresh air, healthy organic food and a hands-on experience of working on farm, are gaining even more popularity at a time when people are avoiding faraway travel due to the Coronavirus pandemic.
The love for going back to the roots, nature and organic farming is not restricted to any geography. From Punjab to Kerala and Rajasthan to Sikkim, the number of farm stays offering agro-tourism or agri-tourism has been rising steadily. Agro-tourism combines agriculture with tourism, offering the best of both to travellers.
Also Read: Uttarakhand: Himalayan homestay empowers women through ecotourism
And the growth is showing on-ground. "When I opened the farm stay in 2006, agro-tourism was not well-developed; we had to struggle for the first five or six years. But in the last decade, there has been a boom in tourism and business has been good," says Jose Alilakuzhy, whose Dewalokam farm stay, 15 km from Thodupuzha in Kochi district, is a much sought-after relaxing getaway.
Back to nature, back to the roots
The 15-acre farm stay is run by the Alilakuzhy family, an ancient Syrian Christian family of Kerala. The property has won the best 'integrated farm award' from the state government. 
Also Read: How organic fruit farming made Rajasthan's Santosh Devi a millionaire
Alilakuzhy, who was a professor of English literature, returned to his first love – agriculture -- when he began toying with the idea of setting up a farm stay in 2000. He is not alone in having left a job for farming.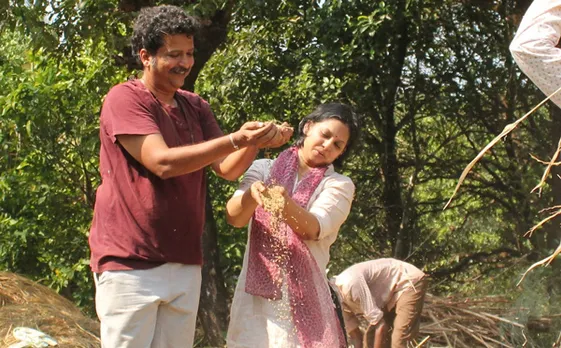 Rahul Kulkarni also quit the advertising industry, where he had worked for 23 years, to start Farm of Happiness, an agro-tourism homestay in Phungus, in Maharashtra's Konkan region.
"We believe agro-tourism is about the traveller who comes to the farm and gets to meet the food he eats. The idea is to make him aware about what he is eating, how it is grown and that agriculture is a way of life and not just a commercial venture," says Kulkarni, who looks after the 20-acre farm along with his wife Sampada.
Tourists visit round-the-year but public holidays are specifically busy times at the farm stay, where the couple also grows organic vegetables and seasonal crops including rice, coconut, mangoes, black sesame, finger millet etc.
Also Read: Village in Jharkhand's Maoist hub transforms into eco-tourism spot reviving lost arts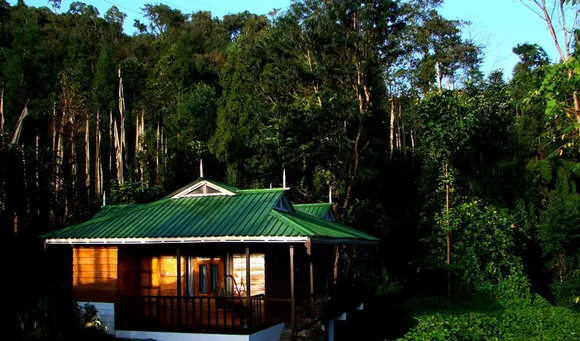 Even the Dewalokam farm is run on organic and eco-friendly principles. 
The vegetables are grown with home-made compost while chickens and goats are fed on vegetable waste. "We use cow-dung to provide biogas for cooking and water is heated using solar panels," Alilakuzhy points out. All this translates into a huge draw for city-bred tourists who have mostly studied about farm life in textbooks.
Also Read: Jayant Barve: Maharashtra's organic farmer who became manure millionaire
While the US and Europe lead the global agro-tourism market, demand is rising steadily in India due to multiple factors. One, almost 70 percent of urban Indians have never seen a village; two schools and parents want to familiarise children with farming and rural life; three, there is a growing awareness towards the benefit of organic food and people want to experience organic life first-hand.
"There are a lot of kids who are brought up in cities and don't know how vegetables grow or how we get milk. So farm stays are a great way for children and adults to get back to nature and see and understand things," says Jaideo Rathore, who owns the Ikaki Bagh organic farm in Jhinjha village, 35 km from Jaipur. 
Also Read: Sundarini: the organic milk revolution by women of Sundarbans
Social media and word of mouth
Rathore says his family has been running a social project in Jhinjha village since 2013. They have adopted the government school in the village and helped in building the classrooms, water facility and toilets.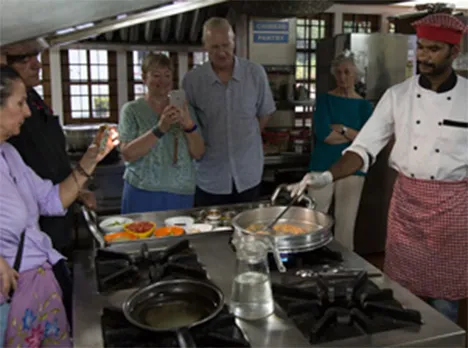 "We were not consciously promoting farm stay. We were promoting social tourism under which groups of foreigners and volunteers would come to visit the village and see our project. We would bring them to the farm and show them around and treat them to an organic meal," says Rathore.
The word spread rapidly and seeing the rising interest, he is now planning to add rooms on the farm where families and groups can stay. "This year we are constructing five rooms," he says, adding that farm stays present a good opportunity in Rajasthan which is dotted with heritage properties and has attached farmlands.
Miles away from arid Rajasthan is the family-run Bon Farmhouse set amid the snow-capped Himalayas in south Sikkim. Located in Kewzing, 75 km from Gangtok, the retreat for nature lovers is surrounded by cardamom fields and forested areas teeming with birds.
Also Read: From pineapple to pepper, how organic farming is increasing farm incomes in India
Chhewang Bonpo set up the farm stay in 2007. "I returned to my village after graduating in tourism from Gwalior as I wanted to offer a unique homestay experience," he says.
Chhewang runs the farm with his mother, wife and three helpers. They grow vegetables, fruits, and grains on the four-acre farm and also get fresh milk, dairy products and eggs from his dairy which has goats, cows and poultry.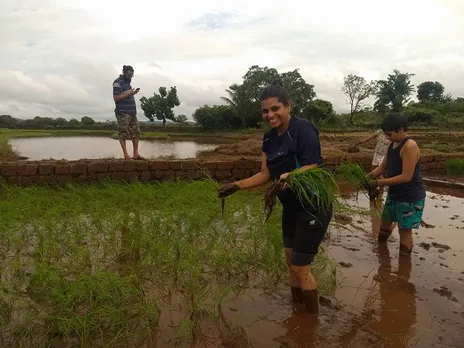 They grow rice, wheat, maize, finger millet, green peas, cardamom, potatoes, beans, pumpkin cucumber, lettuce, radish and passion fruit.
Also Read: Kolkata floating market gets tourists but awaits regular customers three years after it opened
Best-in-class facilities 
While agro-tourism is all about farm stays in rural areas, it in no way means a lack of facilities for urban tourists. They go a step further, combining urban comfort with pristine rural life. 
Chhewang's rustic farm stay has seven quaint rooms made of bamboo, woven reeds and wood. 
Similarly, Kulkarnis' Farm of Happiness offers traditional rooms with clay floors, old-style furniture, replete with rural art and accessories. The farm is surrounded by valleys, offering ample opportunities for fishing, trekking, bird watching and stargazing besides experiencing farming and rural life.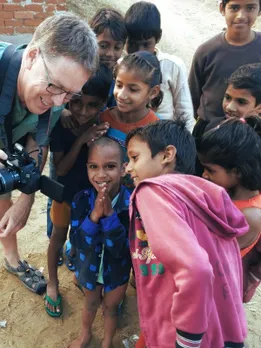 Chhewang's guests are offered village walks to monasteries, nature treks, bird watching and fishing at the farm stay. A day-long picnic on the banks of the Ranjit River is organised for those interested in fishing. 
"Tourists are looking to get away from the usual vacation spots. Most cities offer similar experiences," says Chhewang. 
For tourists looking to be with nature and away from crowds, farm stays are a good option, he adds. And this is true to international tourists as well. 
Also Read: Village in Jharkhand's Maoist hub transforms into eco-tourism spot reviving lost arts
Alilakuzhy says annually, over 1,000 international guests visit his farm where they learn about growing vegetables, spices, rice and dairy farming. Those keen to try their hand at cooking can join the chefs in the state-of-the-art kitchen.
The stay offers eight rooms in the main guest house, which overlooks the river and the Nilgiri forest besides three separate cottages. The charges are Rs12,000 per room and Rs14,000 for the cottages.
With the rising popularity, more and more people are opening organic farm stays, leading to an increase in competition. And the shutdown due to COVID-19 has affected the rates too. "Before the pandemic, we charged Rs4,500 per room but have now cut it down to Rs3,500," says Chhewang.
(Urvashi Dev Rawal is a Jaipur-based journalist specialising in development, gender, and political reporting; Rashmi Pratap is a Mumbai-based journalist specialising in financial, business and socio-economic reporting)
Also Read: Sundarbans residents turn homes into homestays as tourists look for authentic Bengal experience