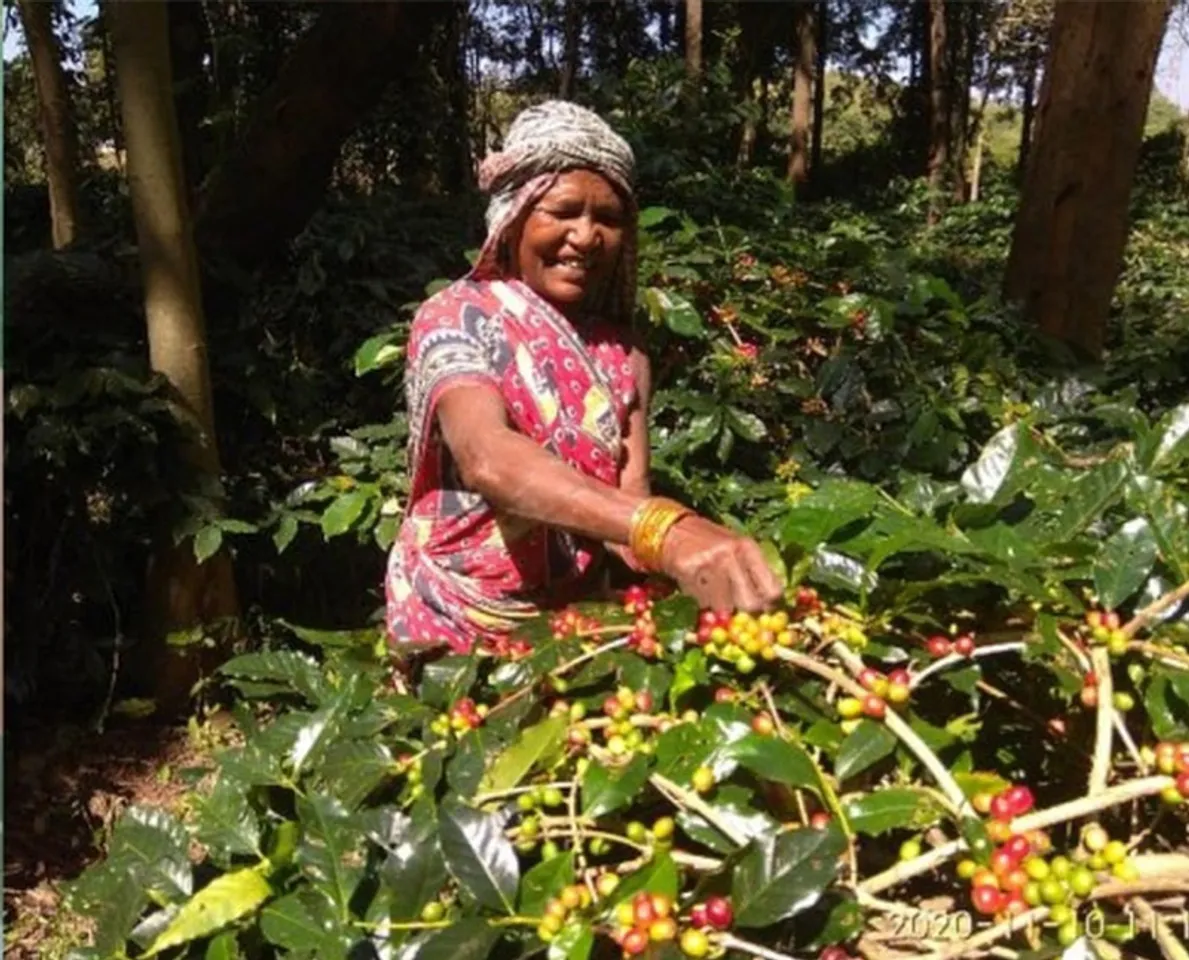 In the 1930s, Koraput ruler Rajbahadur Rama Chandra Deo planted some coffee seeds in the tribal-dominated district as an experiment. Almost 100 years later, those seeds have flourished into a success story that has made the organic Koraput Coffee a global brand.
The premier caffeinated brew known as Koraput Coffee is mostly cultivated by tribals in the picturesque hills of Koraput as the cool climate is ideal for its cultivation.
Also Read: Bijit Basumatary: Paddy farmer's son whose organic teas from Assam have found market overseas
There is a growing interest in the tribal community to convert their land and even wastelands into organic coffee plantations as Koraput Coffee is much sought after for its citrus note of grapefruit and mild jaggery-like sweetness.
As per the Coffee Board, the coffee production in India during FY 2021 was 3.34 lakh metric tonnes (MT). Of this, 1.7 lakh MT was exported. Italy, Germany, Belgium and Russia are the biggest buyers of Indian coffee.
Also Read: Tamul's areca nut leaf plates travel from Assam to the world as plastic ban gets stronger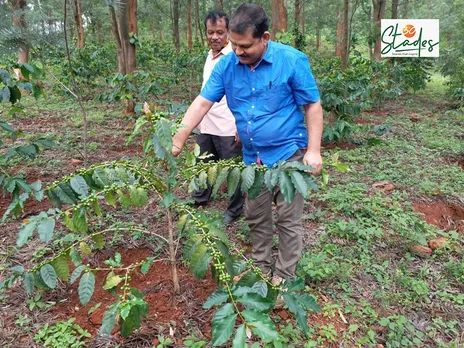 Karnataka is India's largest coffee producer (2.36 lakh MT) followed by Kerala, Tamil Nadu, Andhra Pradesh, Odisha and the North East region.
Helping to brew the best
India is home to two coffee varieties -- Coffee Robusta, which accounts for 70 percent of the area under cultivation and Coffee Arabica (30 percent).
As per the Odisha government records, coffee is cultivated over 3200 hectares in seven blocks of the district that is affected by left-wing Naxalism.
Also Read: Odisha women fight malnutrition through organic nutrition gardens
The reason behind the growing interest in coffee cultivation is not far to seek. Coffee cultivation has led to an increase in incomes in the backward district. Before the government intervention, tribals were forced to sell raw coffee cherries to middlemen from Andhra Pradesh and Karnataka.
Rajendra Hantal, a tribal farmer from Kasampadar village in Koraput, says the government procurement support has ensured an end to exploitation by middlemen.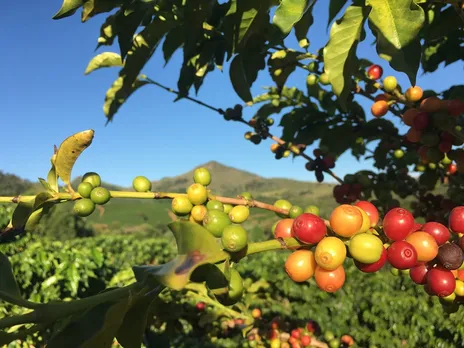 "Alongside, field officials in the district have helped us in acquiring technical knowledge on coffee production. Besides reduced crop damage, it has led to improvement in the quantity and quality of coffee cherries. Training, distribution of seeds and on-field demonstrations from the government helped improve our production," he says.
Also Read: Adavi: organic coffee that brewed a new life for Karnataka's Soliga tribe
From tribal forests to global markets
In 1958, Odisha Soil Conservation Department had taken up the coffee plantation on a large scale as a soil conservation measure in Machkund basin to obviate silting in Jalaput reservoir on the Odisha-Andhra Pradesh border. The government support in the initial decades was confined to providing land to growers for coffee cultivation.
Officials from the Tribal Development Department say that while many tribals were cultivating coffee on their land, the government later gave cultivable land up to 1 hectare to each interested coffee grower.
But it was only in 2017 that the government stepped in to provide post-production facilities and market linkages to the growers.
Also Read: Tribal women turn entrepreneurs with Tasar silk farming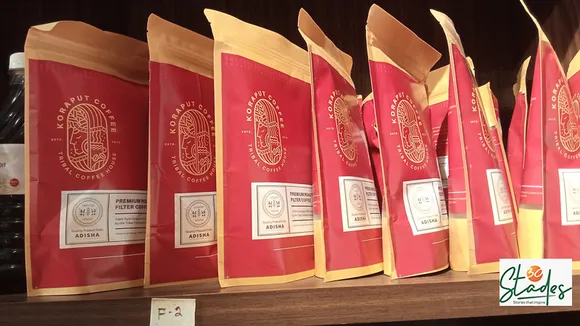 Shailendra Naik, deputy director at the Soil Conservation Department which is working directly with Koraput Coffee growers, says, "We observed that coffee trade was not growing at a healthy pace."
The district administration used available funding sources like District Mineral Foundation (DMF), Integrated Tribal Development Agency (ITDA), MLA funds, MGNREGS and coffee board subsidies for boosting cultivation and commercial availability of Koraput Coffee.
Also Read: Nanga Hittu: Reviving tribal cuisine of the Badagas from Nilgiris
A plant has been set up at Sunabeda in Koraput to remove seeds from the cherries. Other post-processing units like roasting units, grinding units and packaging units are managed by Tribal Development Cooperative Corporation of Odisha Limited (TDCCOL) locally in Sunabeda.
Coffee growers who work with the government get benefits such as leased land, seeds, training and other inputs free of cost from the government for four years. After four years, the farmers are responsible for the cultivation and maintenance.
Also Read: Pothi Chitra: Odisha's 900-year-old palm leaf engraving finds global patrons
The making of a brand
While Koraput coffee has been under cultivation in Odisha for almost 100 years, it was only in 2019 that TDCCOL set up several swanky outlets named Adisha to sell this coffee and other tribal products.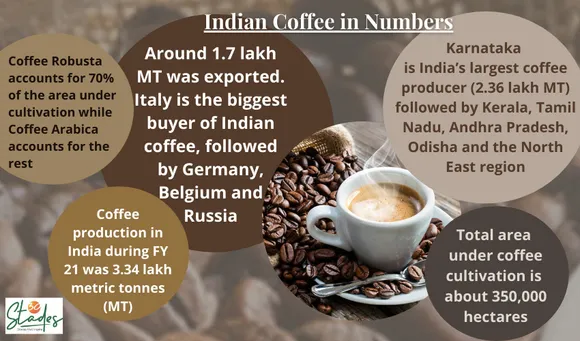 More outlets will come up in Goa and Vishakhapatnam soon. Before the pandemic, the Adisha outlets offered hot mugs of the Koraput Coffee as well as raw roasted Koraput beans and coffee powder packets.
Also Read: Pattachitra: Odisha's Raghurajpur turns hub of recycled art as artisans combine 12th century craft with sustainability
Besides participating in exhibitions and events, TDDCOL also sells Koraput Coffee online through e-tailers to ensure a wider reach nationally and internationally. It is priced at Rs 120 for a 100 gm packet and Rs 299 for 250gm.
"The quality of coffee, its aroma, is so good that people get addicted to it. In the last few years, it has transformed into a very big brand and there are several customers now coming to our stories seeking it," says Rabindra Rana who works at one of the Adisha outlets in Bhubaneswar.
Koraput Coffee's challenges
While several measures have been taken by the state government to help coffee growers and promote the Koraput Coffee brand, a lot more needs to be done.
Another aspect is the under-utilisation of land -- official estimates suggest that the region has around 1,45,000 hectares of land fit for coffee cultivation but till now less than a quarter has been used.
Also Read: Biren Basak: The boy from East Pakistan who became India's handcrafted saree tycoon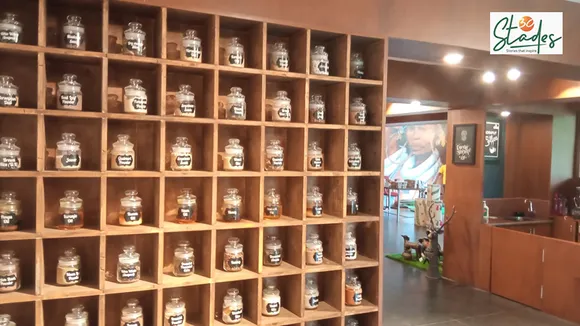 The coffee growers working with the government also face competition from private growers. There are around 126 private growers in Koraput who have their own large farms and have turned it into a lucrative trade without government support.
They invest in better technologies and also sell coffee under other brand names, even exporting directly to many countries.
Pradeep Mohanty, a commercial private coffee grower, says he exports to several countries. He says there is much demand for the coffee due to its fine quality. "And the favourable local climate area offers for coffee cultivation supports us," he adds.
(Lead pic through Facebook/Koraput Coffee - government organisation)
(Manish Kumar is a Bhubaneswar-based freelance writer)
Also Read: Last Forest takes honey & beeswax products from Nilgiri forests to global markets