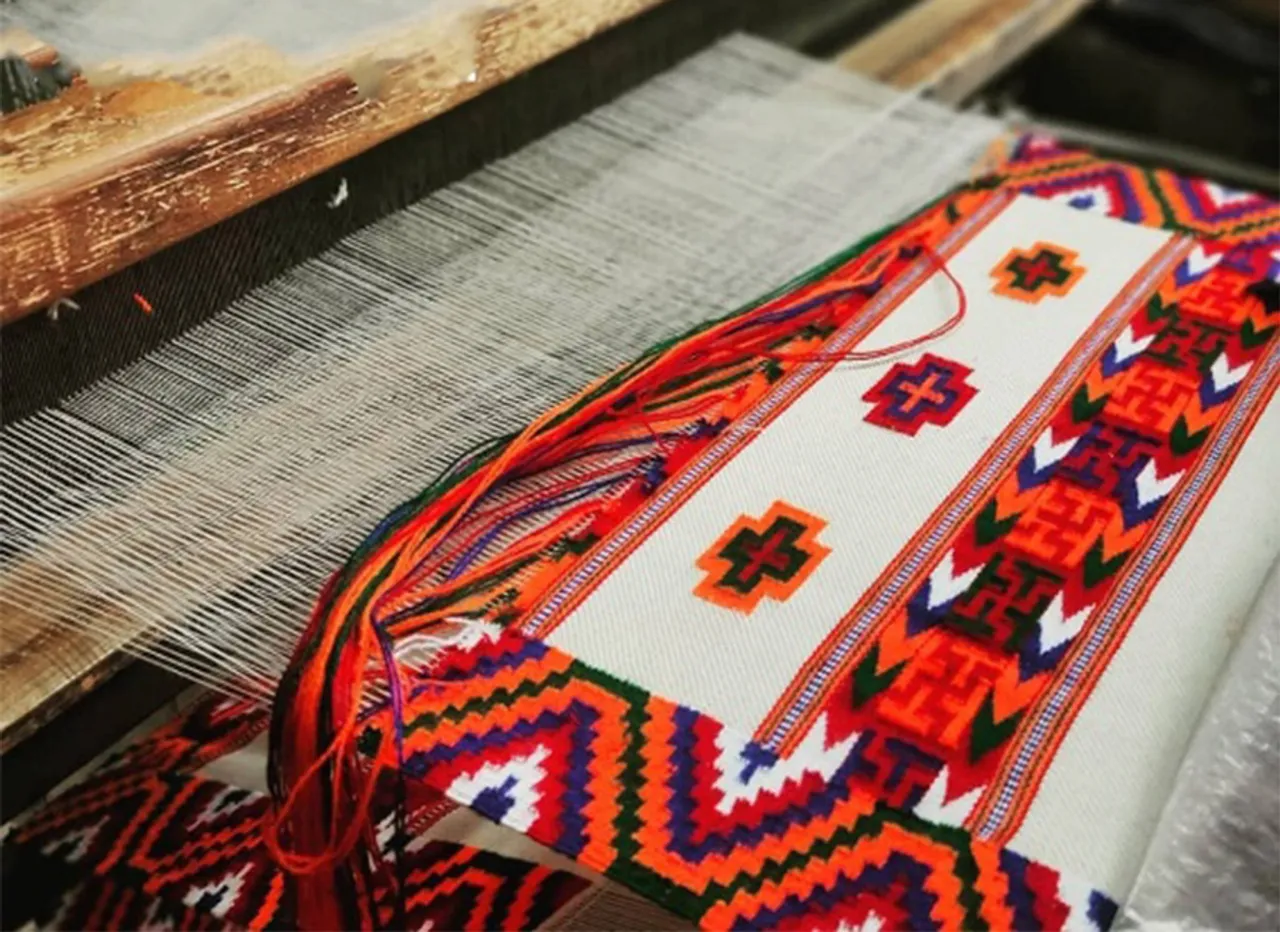 Devika Rani, the legendary actress and the first lady of Indian cinema, was also a connoisseur of arts and crafts. In 1942, when she visited Kullu, nestled in the lap of the Himalayas in Himachal Pradesh, she asked a local weaver, Sheru Ram, to weave a shawl on his pit loom. 
Up till then, the locals mostly used to weave Pattis, about 18 to 22 inches wide, using sheep wool on pit looms and handlooms. These woven Pattis, which had no fixed length, were used to make coats, caps and pyjamas for men while women wrapped them around the body to keep warm.
Also Read: Bhujodi: Gujarat village that turned a nomadic tribe's shawl into a global fashion statement
The bold and beautiful actress, who was the grandniece of Rabindranath Tagore, founded the Bombay Talkies along with her first husband Himanshu Rai. After Rai's passing, Devika Rani married Russian painter Svetoslav Roerich in 1944. A year later, she bid adieu to the film world and moved to Roerich's house in Naggar in Kullu valley.
Also Read: How a hobby made Patels the last custodians of Ahmedabad's Ashavali sarees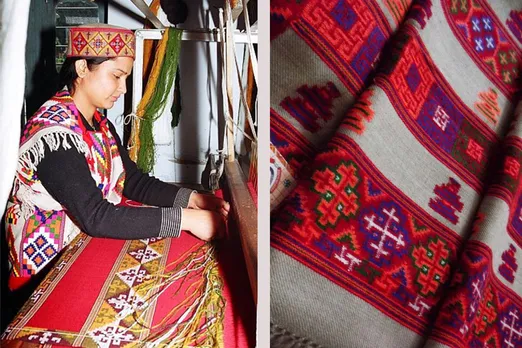 "Devika Rani was fond of Kullu shawls and has a big hand in promoting them. I remember her visiting the Bhuttico showroom in Kullu. I was 17 or 18 years then… she would visit the showroom often and purchase shawls… she was very beautiful," says Satya Prakash Thakur, chairman of Bhuttico.
Also Read: How COVID-19 and India-China tensions have changed India's 900-year-old Patan Patola weaving
His father, late Thakur Ved Ram, established the Bhutti Weavers Cooperative Society in 1944 with an initial share capital of Rs23.25. Bhuttico, as it is known today, has given a respectable livelihood to around 1,000 weaver families from Kullu valley.
"Youngsters are not attracted to weaving as it cannot ensure them a decent earning. This is the plight of almost all handicrafts in India," he adds.
Besides domestic sales, Bhuttico exports goods worth around Rs30 lakh annually. Dinesh Thakur, export manager at Bhuttico says they get bulk orders from buyers and designers in the US, Europe, Japan, China, Russia and Uruguay. Sometimes buyers or designers provide the designs and colours and the weavers make the shawls accordingly.
Also Read: Pedana Kalamkari: How Pitchuka Srinivasa has taken Andhra's 15th century craft to New York's high street
The cashmilon yarn used in weaving is dyed in bright colours like black, maroon, red, white green and yellow. Since natural dyes tend to fade over time, weavers use azo-free dyes which are skin-friendly.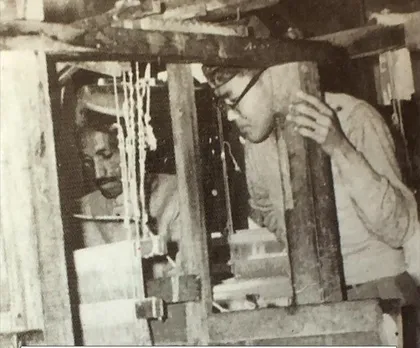 The amount of time taken to manufacture a shawl depends on the design. A plain shawl can be made in a few hours while those with light designs can be made in three to four days. Shawls with more intricate designs can take from 10 to 30 days, says Dinesh.
Handloom is the second-largest employment provider after agriculture in India. As per the Third Handloom Census by the Ministry of Textiles, there are 43.31 lakh handloom weavers and allied workers in the country.
The Ludhiana challenge
Despite Kullu shawls being protected under the Geographical Indication tag, the market is flooded with fakes made in Ludhiana. Kullu shawls received the GI tag in 2006 and have 135 authorised traders.
Also Read: Political uncertainty in Kashmir brings pashmina weavers' looms to a grinding halt
Geographical Indication is given to products that originate from a particular area or region and certifies that the product has certain qualities or is made according to traditional methods.
The GI tag could have proved a saviour for the Kullu shawls by preventing sellers from using the name if they are produced outside the region. Those selling fakes face a penalty and imprisonment from 6 months to 3 years.
But the GI tag has proved useless in preventing cheap and low-quality imitations produced on power looms.
Balvinder Pal, a national award winner weaver in Dharamshala, says shawls from Ludhiana come in a variety of colours and designs and are very cheap. "Handwoven shawls are certainly superior in quality and have traditional designs but they cannot compete on pricing."
Also Read: Himalayan Weavers: Hand-woven woollens by tribes in the Himalayas find a global market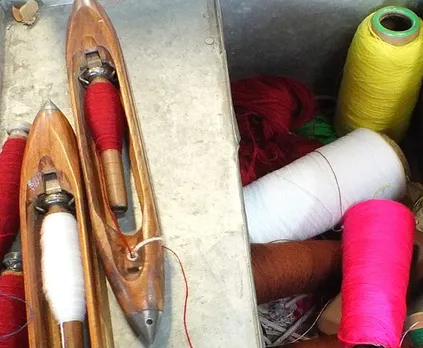 Satya Prakash Thakur says Bhuttico's business has been hugely hit by the fakes.
Weavers associated with Bhuttico earn Rs5000 to Rs25,000 besides other benefits. Other cooperatives are trying to help weavers but are not able to make much impact due to poor quality of products or lack of marketing. Small weavers barely earn Rs2000-3000 a month.
The origins
Before the early 1940s, locals used to weave Patti or Pattus for protection from the harsh cold.
Also Read: Lambani: How bold Banjara embroidery with cowrie & coins travelled from Bellary to the world
There are two views regarding the origin of Kullu shawls. Some locals believe that the shawls were introduced by weavers from Kinnaur who incorporated designs made on the 'Doru' (a type of dress) on Kullu shawls.
Others believe some weavers from Bushehar (Simla) moved to Kullu valley in the 1940s and influenced the local craft. The weavers from Bushehar were acquainted with colourful, geometrical patterns, which the locals started weaving on their Pattus or Pattis.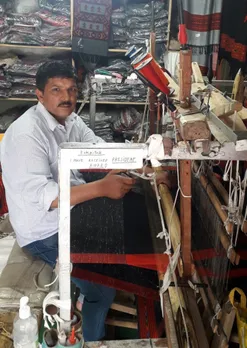 What is well known, however, is that Pandit Urvi Dhar and Thakur Ved Ram made noteworthy contributions to the development of the Kullu shawl. Dhar made some outstanding designs on Kullu shawls while in 1944 Thakur established 'Bhuttico', the weavers' cooperative, which commercialised the Kullu shawl, taking it to the world.
A skillful weave, one thread at a time
Kullu shawls are woven using the tapestry technique. In this, the design is created by using different coloured weft yarn of short lengths as per the contours of the design. No running, continuous thread from one end to the other is used. It is a very laborious and highly skilled technique that is also time-consuming.
Also Read: Biren Basak: The boy from East Pakistan who became India's handcrafted saree tycoon
The design is first traced on graph paper and then it is woven on an ordinary fly shuttle frame loom.
A fly shuttle with the desired wet yarn, which is will be used for the horizontal width of the shawl, is passed between two warp yarns creating the fabric thread by thread.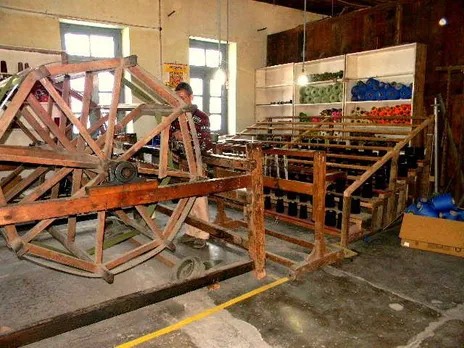 After weaving, the shawls are washed and then dyed using natural or azo-free colours. The Kullu shawls are woven mostly on Merino wool imported from Australia. This wool has soft fibre and can be dyed in different colours.
Also Read:  Bagh Print: How Khatris are keeping the 500-year craft alive along with MP's tribals
It is very warm and soft to touch and can also be dyed in various shades. Pashmina wool is taken from the Pashmina goat. The wool is very light and warm, resulting in shawls of very fine quality. However, Pashmina cannot be dyed and is available only in natural colours.
Fading out
Last year, Kullu shawl got a brief moment in the limelight when actress Kangana Ranaut, who hails from Himachal, wore a Kullu shawl for her brother's wedding. But that has not pushed up sales.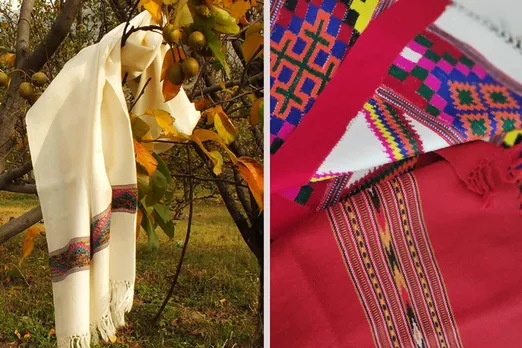 Satya Prakash Thakur says if the government does not wake up, the handicraft will die out.
"Both the Centre and the State have not bothered to address the concerns of the weavers. No one is implementing the GI Act 1999 or taking action against those selling fake shawls made on power looms. We need to undertake awareness campaigns to make sellers and buyers aware about the GI tag which protects Kullu shawls."
(Urvashi Dev Rawal is a Jaipur-based journalist specialising in development, gender, and political reporting) )
Also Read: Born through an inter-caste marriage 700 years back, how Gujarat's Tangaliya weaving turned trendy