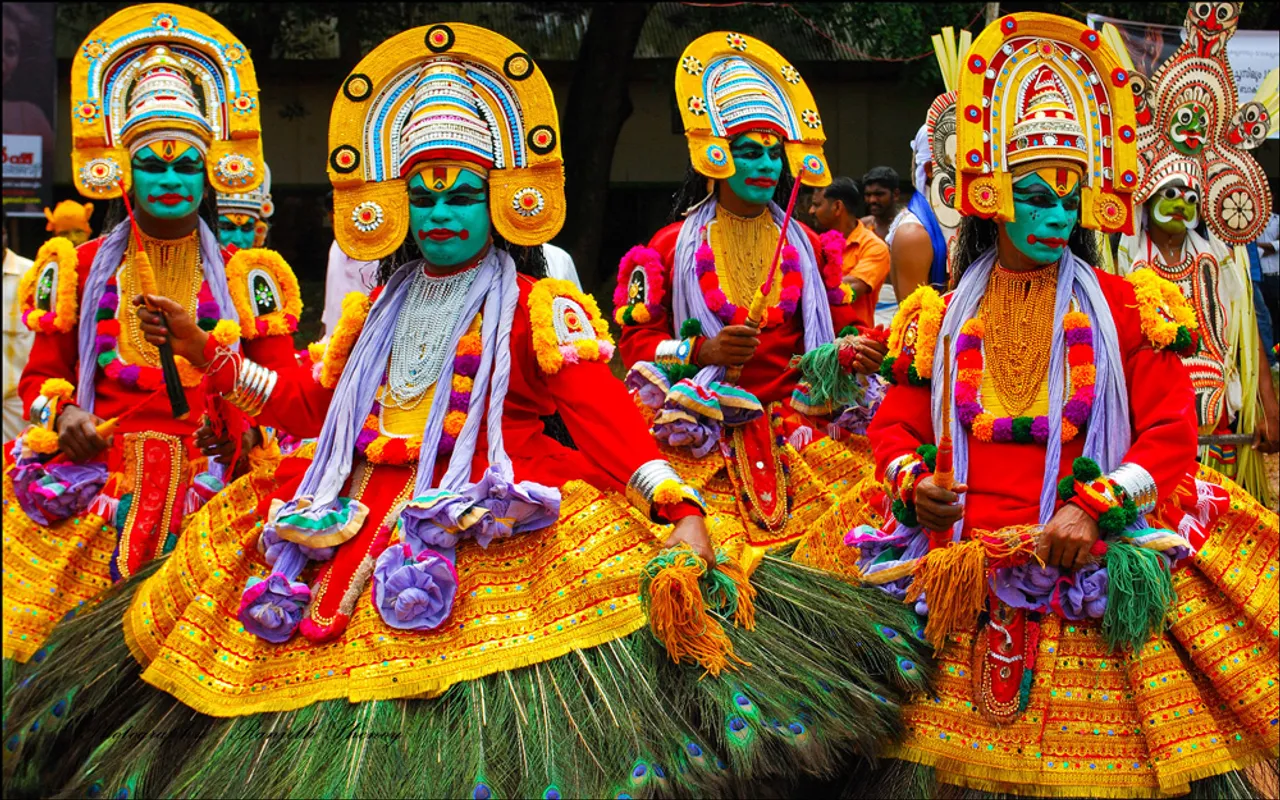 Onam, the harvest festival of Kerala, is synonymous with life in the coastal state and is marked by food, festivities, flowers, boat races, dances, lights, colours and rituals. Today, it is celebrated across the world wherever people from Kerala live.
The 10-day Onam festival marks his visit, starting on the first day with Atham and concluding with Thriuonam.
Each day of the festival has its own set of rituals and celebrations. On Atham (the first day), homes are decorated with flowers. Colourful arrangement of flowers are made on the floor called Pookalam. The next day, on Chithira, another layer of flowers is added to Pookalam. On Chodi, the third day, family members exchange gifts, known as Onakodi. 
The fourth day, Vishakam, is the most auspicious when preparations for Onam Sadhya or Sadya begin. Families begin to buy ingredients for a variety of dishes, which are served on the banana leaf. 
Also See: In pictures: Festive spirit as India celebrates Makar Sankranti, Lohri, Bihu and Pongal
At least 26 items including rice flour pappadam, savoury as well as sweet banana chips (upperi and sharkara varatti), olan (ash gourd and red beans in coconut milk), avial (mixed vegetables in grated coconut and cooked in coconut oil and milk), red rice (chor), yam dish Chenna Mezhkkupuratti, sambar, Morru Kachiyatha (made by boiling yoghurt with shallots, garlic, ginger and sesame seeds) are served besides pickles and other vegetables, dal-based dishes etc.
The famous Kerala boat race, Vallamkali, is organized on Anizham, the fifth day and continues almost throughout the festival. On Thriketta the following day, children begin preparing for devotional prayers as schools are closed. 
Moolam is the seventh day when dance performances are held across the state. Women perform Thiruvathira Kali in a circle around a lamp while Kummattikali is a colourful-mask dance. Kathakali, Thiruvathira, Patakam, Thumbi Thullal and other dance forms besides Onam songs and percussion instrument shows enliven every nook and corner of the state.
Also See: In pictures: Dussehra customs from across India
On Pooradam on the eighth day, King Mahabali is invited to homes. Devotees take the idols of King Mahabali and Vamana (the dwarf-boy avatar of Lord Vishnu who trampled Mahabali down to Patala) around the house and then put them in the centre of the Pookalam. The designs become bigger from this day onwards and the idols are called Onathappan.
On Uthradom or the ninth day, people buy fruits and vegetables and prepare traditional meals. Legend has it that King Mahabali spends the next four days taking a tour of his kingdom and blessing its people.
The next two days are when preparations of King Mahabali's departure are made. Pookalam is cleared and clay statues of Onathappan are immersed in the river. And with the end of festivities begins the wait for the next year's Onam. The vibrant festival in pictures here: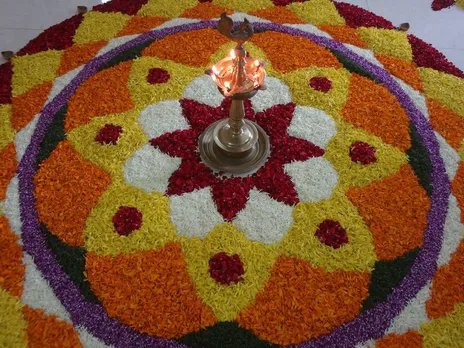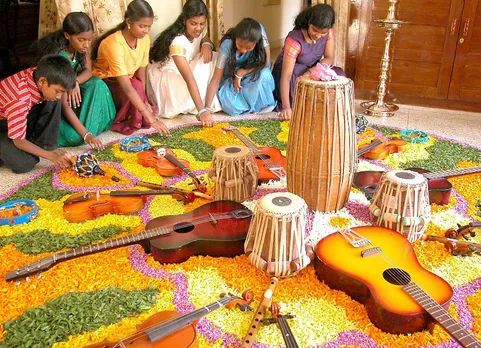 Also See: Christmas: 5 desi cakes made using petha, murabba, mawa & more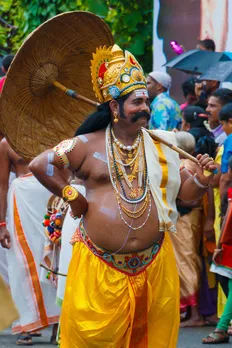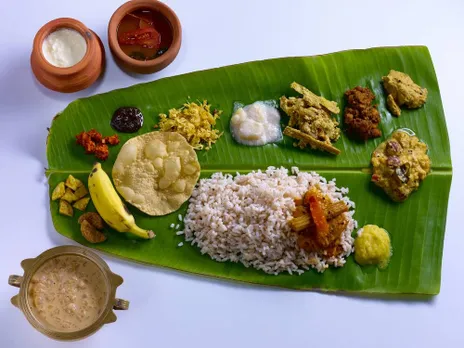 Also See: Maharashtrian food in pictures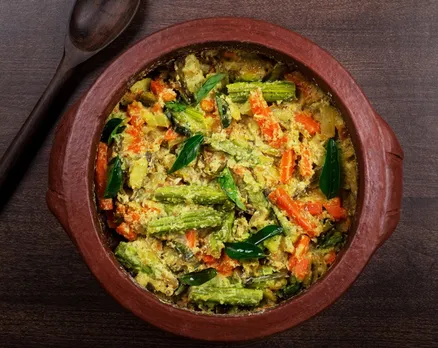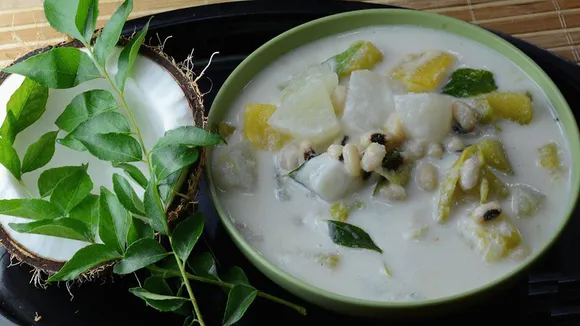 Also Read: How home chef Sumitra Kalapatapu is popularising the little-known Andhra Brahmin cuisine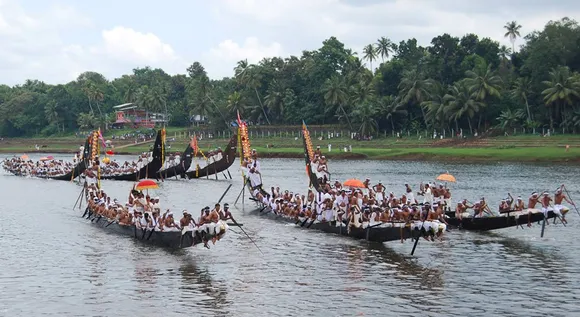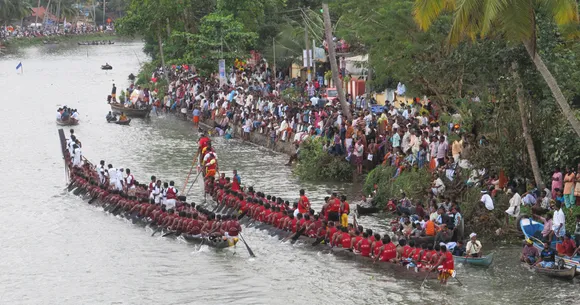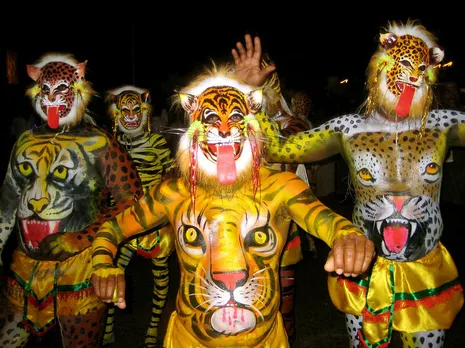 Also Read: Yakshagana: Karnataka's ancient theatrical dance art adapts to reach global audience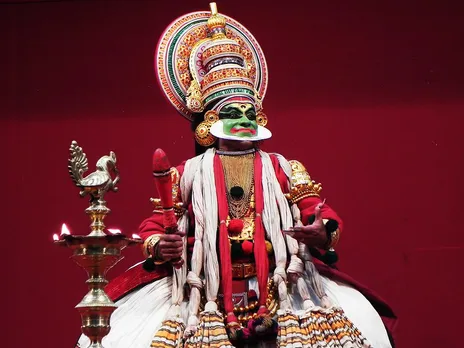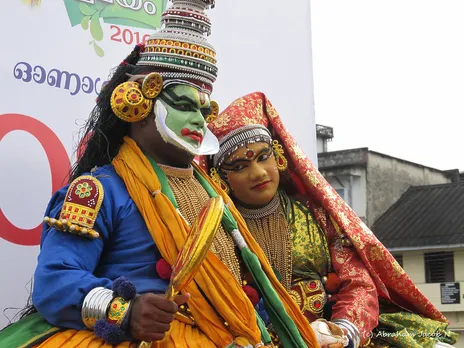 Also Read: Nirvana through dance: Uma Dogra's journey through Kathak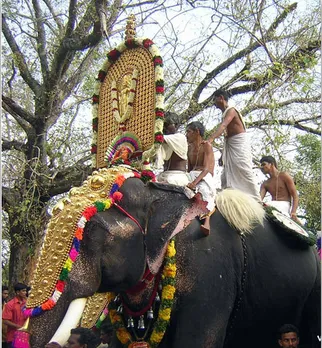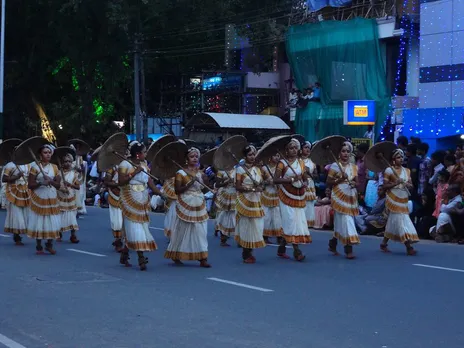 Also See: In pictures: From Sindhi gheeyar to kanji vada & bhabhra, traditional Holi food as colourful as the festival