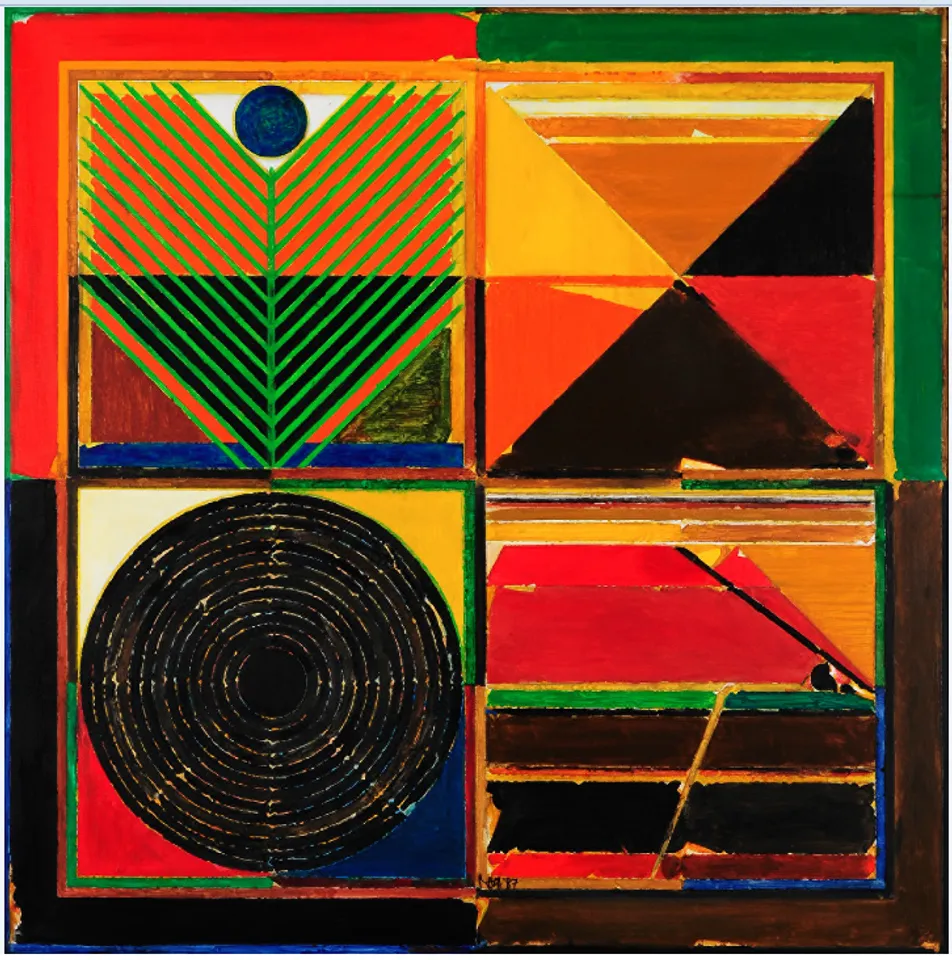 wp:html /
In the winter of 2014, celebrated painter Sayed Haider Raza was gravely ill. His family and friends proposed a visit to the shrine of Khwaja Moinunddin Chishti in Ajmer, Rajasthan. Within a week of paying his respects to the Sufi saint, Raza had picked up his paintbrushes, applying deft strokes to the canvas.
This was not the first time that Rajasthan provided inspiration to the master painter. In the 1970s, as he broke away from the expressionist mode towards abstraction and incorporating elements from Indian culture, his frequent visits to Rajasthan along with Varanasi, Gujarat and the Ajanta and Ellora caves provided inspiration and helped him move closer to his roots.
Also Read: Pithora art: How Jhabua's Bhuri Bai broke centuries-old taboos with a brush & colours
"In the 1970s, Raza saab used to frequently visit Rajasthan. He liked visiting temples, especially the Ganesh temple in Jaipur. He also travelled to Jaisalmer, Jodhpur and Udaipur several times. He would make a trip every two or three years," recalls Sanjiv Choube, member secretary of the Raza Foundation.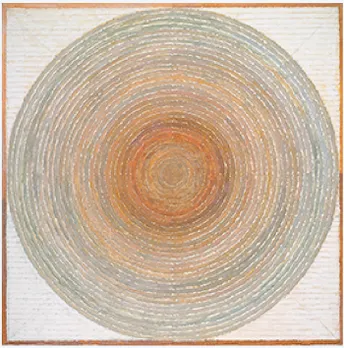 Raza was born in 1922 in Madhya Pradesh. In 1950, he moved to Paris and lived and worked there. He married French artist Janine Mongillat who passed away in 2002.  A few years later, in 2010, Raza returned to India and lived in New Delhi till his death in 2016.
Also Read: Maharashtra's Chitrakathi painting: keeping alive the legacy of Chhatrapati Shivaji's spies
For his seminal work, Raza was honoured in India and abroad.
He received the prestigious Prix de la Critique in 1956 and the Legion of honour, the highest French Order of Merit, in 2015.
To celebrate the centenary of his birth, the Raza Foundation is organizing 'Raza Parv', a series of cultural events. Jaipur hosted the first of the 'Raza Parv' from October 22 to 30 this year. As part of the programme, an exhibition of Raza's authorized prints was put up at the Jawahar Kala Kendra.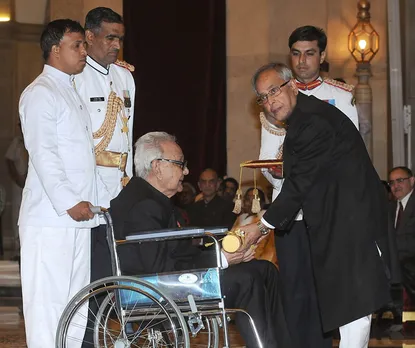 "Through these paintings we have shown Raza saab's journey as an artist. The prints and serigraphs on display are of his works from the 1960s till the end. These are authentic copyright prints of his paintings which we have available with us," said Choube.
Also Read: Chandan Chanda: The murder-convict drawing election graffiti for BJP & TMC in West Bengal
The programme included a Dhrupad recital by Pandit Uday Bhawalkar, a Rudra Veena performance by Ustad Bahauddin Dagar, a seminar on Raza's paintings. A film titled 'SH Raza: The very essence', directed by Laurent Bregeat, was also screened; there was a Hindi poetry reading session and a Khayal performance by Manjari Asnare.
"Through the events, we are promoting young talent. The artists and poets who are participating are Raza awardees," said Choube.
The Raza Foundation was set-up in 2001. It is devoted to the promotion of the arts, culture and ideas. The foundation organizes and supports a large number of activities such as festivals, conferences, publications and fellowships through which younger talent is encouraged. It also holds regular exhibitions of paintings of Raza and his contemporaries.
Also Read: Pattachitra: Odisha's Raghurajpur turns hub of recycled art as artisans combine 12th century craft with sustainability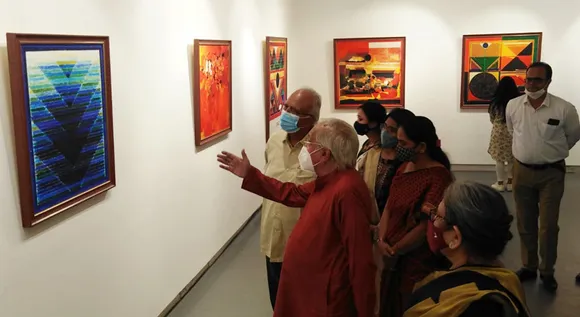 The Foundation had instituted awards in the field of classical music, dance and from 2001 to 2009. A total of 38 artists including Uday Bhawalkar, Moinuddin Dagar and Manjari Asnare were honoured with the awards.
Choube said similar cultural programmes are planned in other cities such as Kolkata, Delhi, Bhopal and Gwalior. A mega art exhibition of 100 young artists will open in Delhi from March 25 to April 10, 2022 at different venues. Some other cities could be included later. Some of Raza's works in pictures here: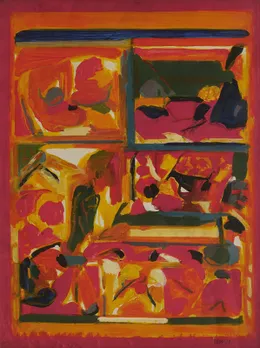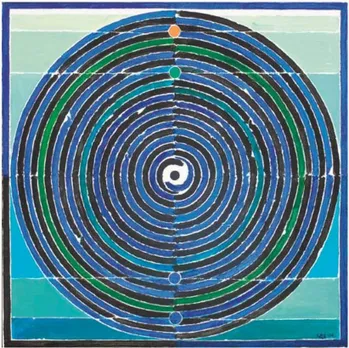 Also Read: Women artisans help resurrect Karnataka's Kinnal hand-painted woodcraft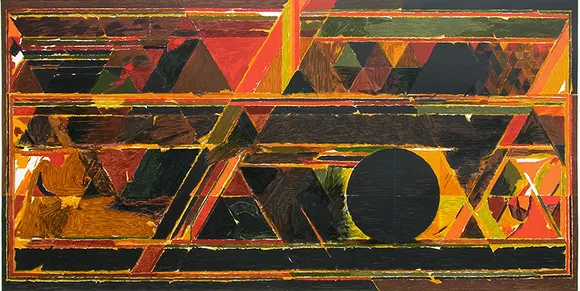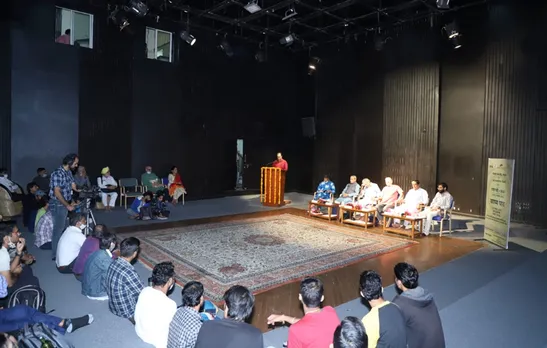 Also Read: Ghurni: Bengal's craft village where life-like clay dolls are bridging the rich-poor divide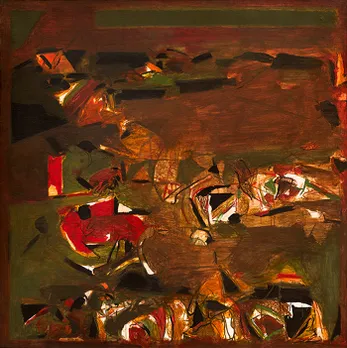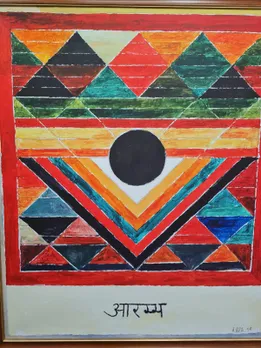 Also Read: Cheriyal: How Telangana's centuries-old scroll art continues to educate and entertain even today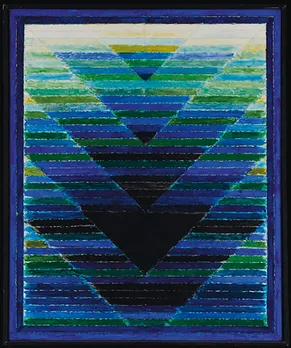 (Urvashi Dev Rawal is a Jaipur-based journalist specialising in development, gender, and political reporting)
Also Read: How Kalyan Joshi has made Rajasthan's 1,000-year-old Phad paintings trendy