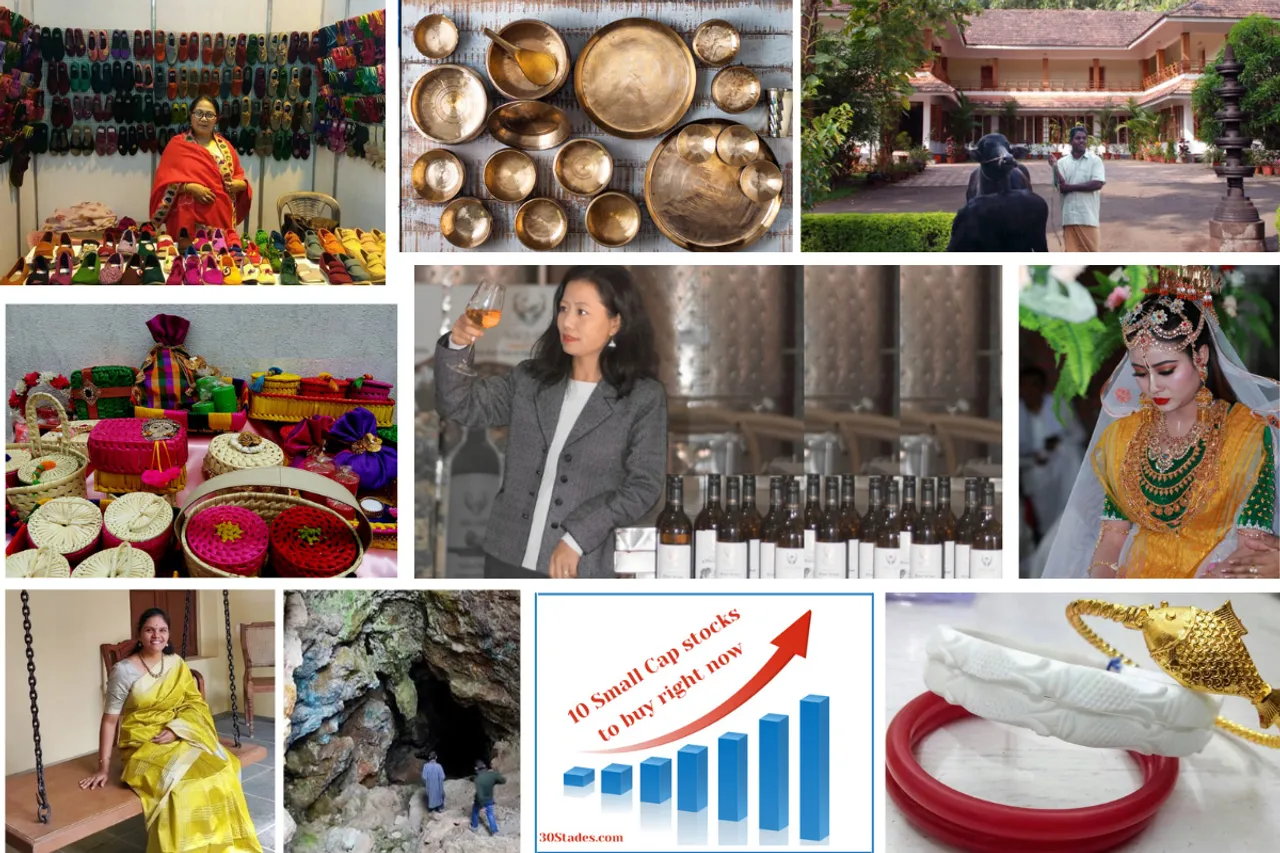 Year-end is always a time for retrospection. Looking back allows us to understand what we did correctly and where we slipped. What our readers loved and what did not click with them. Of the 255 pieces we published in 2021, some stand out for being hugely inspirational while some others ended up giving business ideas to our readers. 
30 Stades' stories often bring out the hidden gems from across India – heritage monuments, culinary heritage, crafts, performing and visual arts and artisans, farmers, social enterprises, women entrepreneurs, environment warriors, NGOs and more. 
Not surprisingly, five out of our top 10 stories of 2021 document the journey of women entrepreneurs. They are from Manipur, Arunachal Pradesh, Tamil Nadu and Karnataka. Their stories highlight the potential of not only women, entrepreneurship and home businesses, but also the belief in passion and hard work.
Two write-ups on the list are on India's art and crafts. One is West Bengal's conch shell bangles, about which a lot is known. However, very little is written about the craftsmanship behind it. Our story covered the craft, its history, and its impact and most importantly, gave voice to the faces behind it.
And the second craft piece is on Zishta, which is reviving handcrafted utensils made from cast iron, brass, soapstone and other materials. Alongside, it is helping crafts survive and incentivizing the next generation of artisans to join the family occupation. 
Our travel-loving readers liked our story on Kalaroos Caves in North Kashmir's Kupwara district, about 130 km from Srinagar. These caves are believed to have secret tunnels that end in Russia. While there is no final word, these structures have unique archaeological and geological importance. 
And when people were planning for summer vacations after a year of Covid, the second wave reared its ugly head this April. Our story on organic farm holidays went viral this March and continues to be among the top 10 to date. Check out our best performers of 2021 in the order of popularity here:
1. Manipur-based Moirangthem Muktamani Devi's entrepreneurial journey:
How a Manipur mother's hand-knitted shoes found global market
2. Deepika Velmurugan's home business:
Tamil Nadu: How Deepika Velmurugan set up a successful home business by taking Kolam from doorstep to drawing room
3. Rita Tage – the woman entrepreneur from Arunachal Pradesh:
Tage Rita: Arunachal woman entrepreneur making India's first organic kiwi wine Naara Aaba
4. Kalaroos Caves:
Kalaroos caves: Kashmir's Russia connection through tunnels
5. Shrimayum Gita Devi – Manipur's cocoon jewellery maker:
Once a vegetable vendor, how this Manipur woman turned entrepreneur by making silk cocoon ornaments
6. Zishta:
Zishta: Taking handcrafted homeware from India's 48 craft clusters across the globe
7. Organic Farm Holidays:
Organic farms turn favourite holiday getaways for Indians tired of urban life
8. Small-cap stocks:
10 Small-Cap stocks to accumulate during the current correction
9. Mithra Levis' Kottanz:
Bengaluru's Kottanz contemporizes traditional gifting with eco-luxury products handcrafted by rural women
10. West Bengal's Conch Shell Bangles:
Sankha Conch Bangles: How Bengal's Sankhari community is fighting all odds to keep the craft alive
Team 30 Stades wishes you a happy 2022!