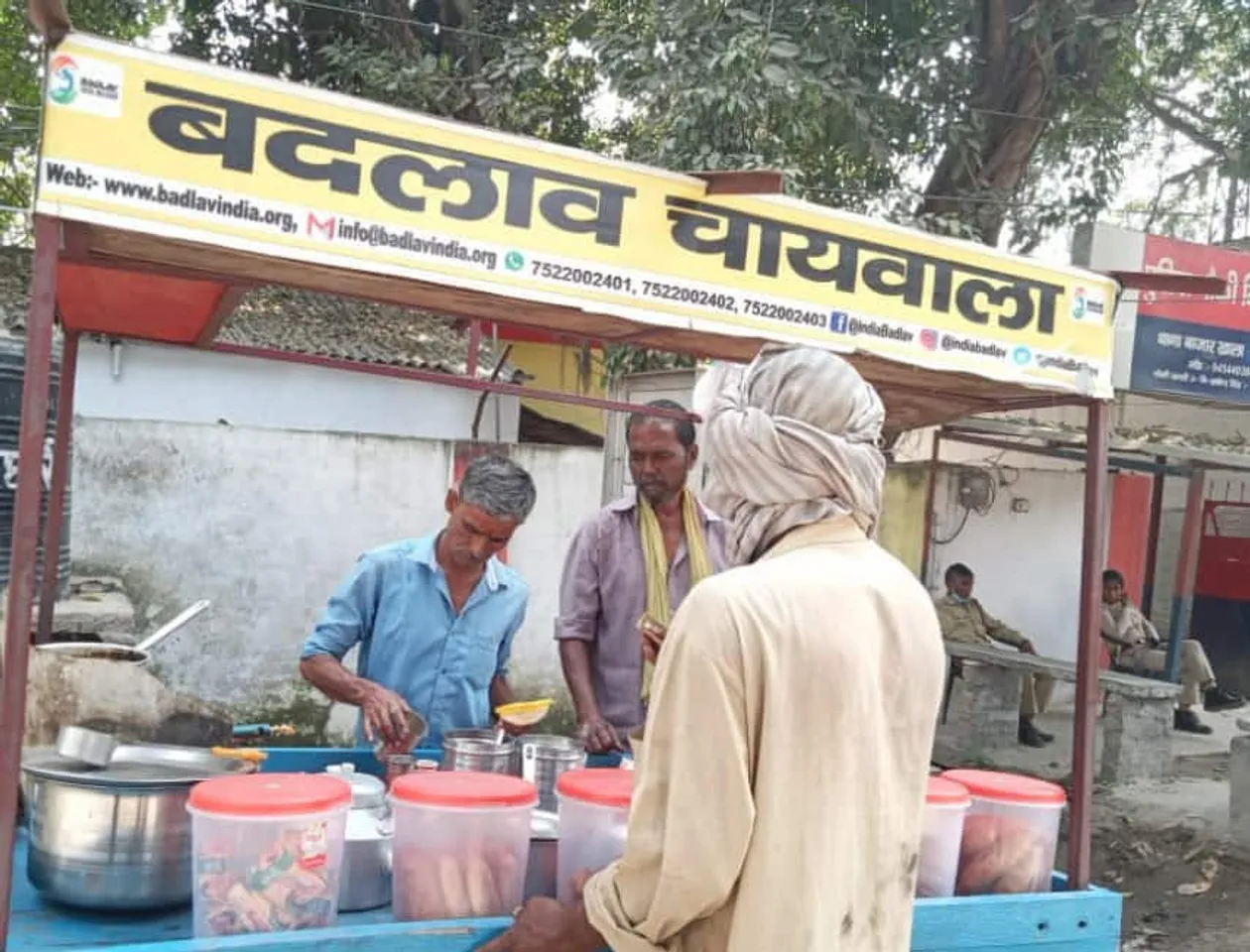 "Nobody likes to beg. Hunger forces one to beg. Since the age of 10, the footpath had been my home. I worked as a labourer and pulled a rickshaw for a living. Due to the lifelong struggle, poverty and uncertainty, I got addicted to intoxicants that left me incapable of working," says 32-year-old Manoj Kumar who hails from Barganwa village in the Sitapur district of Uttar Pradesh.
Manoj lived alone in pitiable conditions on the footpaths of Lucknow under the open sky for many years. In 2016, he became very sick. He had neither anyone to look after him nor any money to avail treatment. Unable to work, he was forced to beg outside temples. "After all, I had to feed myself to stay alive," he says.
With tears in his eyes, Manoj recalls that at that lowest point in his life, Sharad Patel came to his rescue.
Sharad, the founder of Lucknow-based Badlav, a non-profit, took Manoj to a hospital where he was diagnosed with tuberculosis and had to take a long course of medicines. Manoj completed the treatment and gave up begging to start a chaat stall.
Also Read: India's Tot people: Chased out of Assam & living in West Bengal in search of identity
The starting point
Sharad started his NGO after an incident in 2013. He was going from Hardoi to Lucknow to take admission in MSW (Masters in Social Work) in a university when a beggar approached him and asked for money as he was hungry. Instead of giving money, Sharad provided the beggar with some food.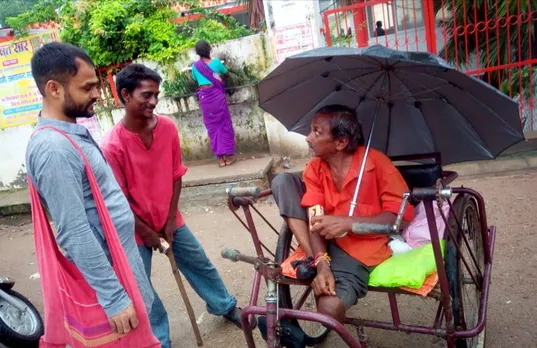 This set him thinking about how he could help empower beggars.
"We cannot feed beggars every day. However, we can help them earn money so that they can be financially independent and feed themselves and their families," says Sharad who is based in Lucknow.
Sharad, along with a friend, started meeting beggars to learn from them the root cause of beggary. But the efforts went in vain as beggars did not cooperate with them. So, he came up with an idea. 
Also Read: Engineer leaves TCS for organic farming in Jharkhand; builds successful farm-to-table startup Brook N Bees
During their interaction, they learnt that while triggers were different, people turned to beggary only when they had no alternative.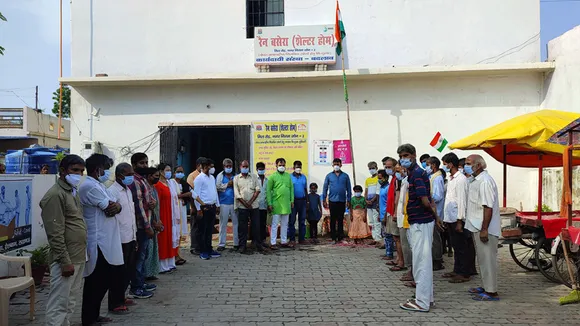 Some people left their families because of domestic violence and took to begging. Others migrated from their cities because they lost everything in some tragedy. Some left their families because of drug addiction while some others were abandoned by their families after contracting a disease.
Sharad says he concluded that irrespective of the problems of individual beggars, the solution was one: "Pull them out of beggary and help them earn money." So, in 2014, he launched his NGO through which he began rehabilitating beggars after convincing them to lead a dignified life.
Also Read: How SHIS Floating Clinics offer doorstep medical services in the remote islands of Sundarbans
The road to empowerment
Initially, Sharad made a rehabilitation centre under the banner of his NGO as there was no such facility offered by the state government. After running from pillar to post and pursuing officials, the Lucknow Municipality gave a shelter home or raen basera to Sharad on contract in 2018. It is here that he provides necessities such as beds, mattresses, food to beggars for free as they prepare to embark on a journey of dignity.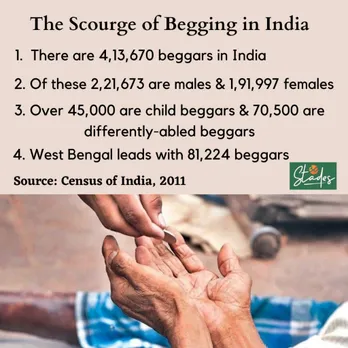 "We motivate the beggars by sharing stories of inspiring people. We tell them that they can realise their potential," he says.
"Once they are positive about themselves, we figure out what skills they have and train them for work in that field. If they don't have any skills, we help them develop one," explains Sharad.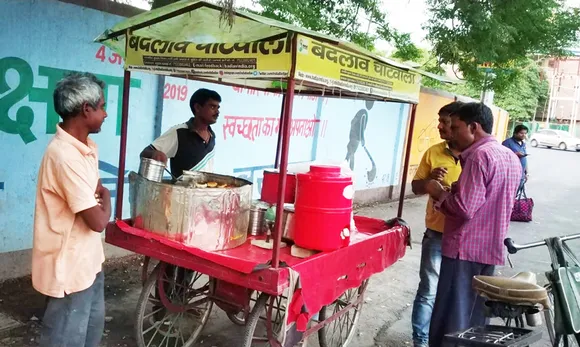 Sharad says that many of the beggars are now running tea stalls, street food stalls, selling toys or working as electricians, driving e-rickshaw to earn a living. These individuals earn between Rs10,000 to Rs18,000 per month depending upon how much effort they put in.
Also Read: Delhi nurse narrates his life experience as a COVID-19 warrior
According to the 2011 Census, there were over 4.13 lakh beggars, more than 45,000 child beggars and nearly 70,500 differently-abled beggars in the country.
Changing lives
Rajesh Rundhe, another beneficiary, shares how Badlav changed his life. Rajesh hails from Maholi village, about 60 km from Sitapur in Uttar Pradesh and is the youngest of three brothers and one sister. About 14 years ago, in search of livelihood, Rajesh came to Lucknow. But since he was not very educated, he could not find any job.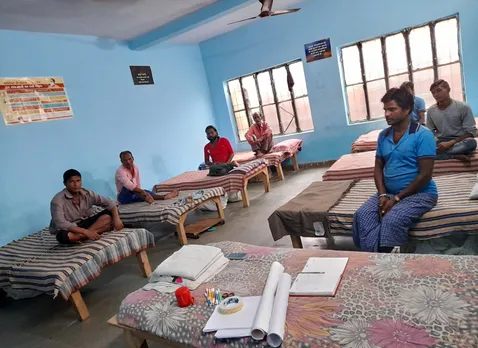 He started pulling rickshaws on rent for Rs 40 per day which helped him feed himself. Later his income increased to Rs250-300 a day. Rajesh said, "I would rarely go home or send money to my family. I could not earn enough money to rent a room. That's why the rickshaw was my house under the open sky."
One day in 2015, while pulling the rickshaw he met with an accident. "I had no one to take care of me. I had no option but to spend my days on the footpath and eat whatever people would give," he says. 
Also See: How cash is reaching India's remote villages amid coronavirus lockdown as governments release subsidies for the poor
In November 2019, Rajesh was rescued by Badlav which funded his treatment. Now he owns a rickshaw which he drives for a living. "I earn Rs 250-300 a day. After 13 years, I can sleep in a bed and live under a roof. Now I have the desire to live again," says Rajesh.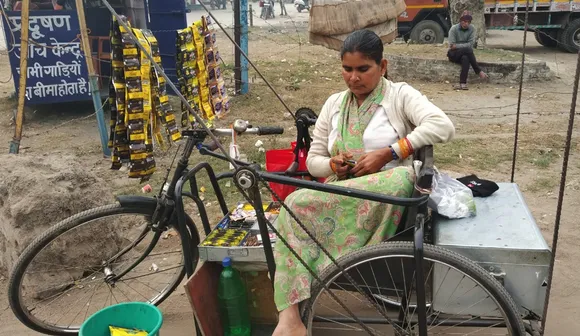 Maya Bi, another beneficiary, says she lived with her husband and children in a village near Raebareli. "My husband did not earn. He was a drug addict and would beat me. When things worsened, I left the house," she says.
She came to Lucknow five years back with her two children to escape the domestic violence. "I had no option but to beg."
In March 2019, Sharad helped rehabilitate Maya in a raen basera centre in Lucknow. After counselling and training for skill development, she became financially independent.
Also Read: Award-winning social worker revives Kalamakari, creates livelihood for thousands of women in Andhra Pradesh
"I am very thankful to Sharad bhaiyya who helped me. I will make sure my children get educated and live dignified life. I don't want them to suffer like me," she says.
Funding for the cause
Sharad says initially he used his own pocket money to help rehabilitate the beggars.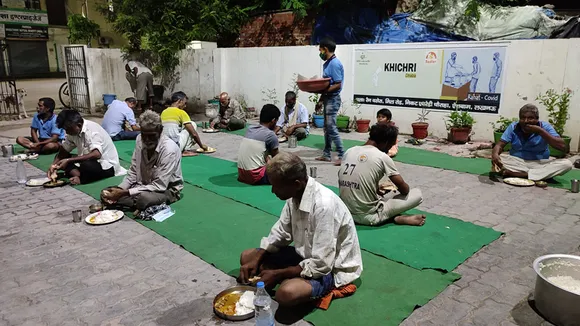 "Now we receive some crowdfunding and help from NGOs such as Goonj. People also donate rations, clothes, bedsheets, furniture and other items. Even my laptop was donated by somebody. People are generous when you work for a cause," he says.
Also Read: Abha Kunj: Zero-cost education gives a better future to Indore's underprivileged kids
Sharad says during the Covid-19 pandemic, the rehabilitated beggars struggled in running their micro-businesses but now they are getting back on track. The NGO helped them with money and rations so that they don't succumb to the situation.
"We have also opened a kitchen called 'Khichri Dhaba' where we provide food to people living on the footpath. Every day we feed about 400 people," says Sharad.
Those who have been rehabilitated by Badlav never want to go back to begging. "They want to work hard and earn through micro-businesses. They are motivated because of our counselling sessions and training," says Sharad.
He hopes the model he has created to provide a dignified life to beggars can be implemented across India through collaborating with NGOs and state governments. "It can help India become beggar-free," he says.
(Bilal Khan is a Mumbai-based independent journalist. He covers grassroot issues, LGBTQ community and loves to write positive and inspiring stories.)
Also Read: From 'rat eaters' to lawyers & engineers, how Bihar's SSK School is helping Musahar community rise above poverty & stigma