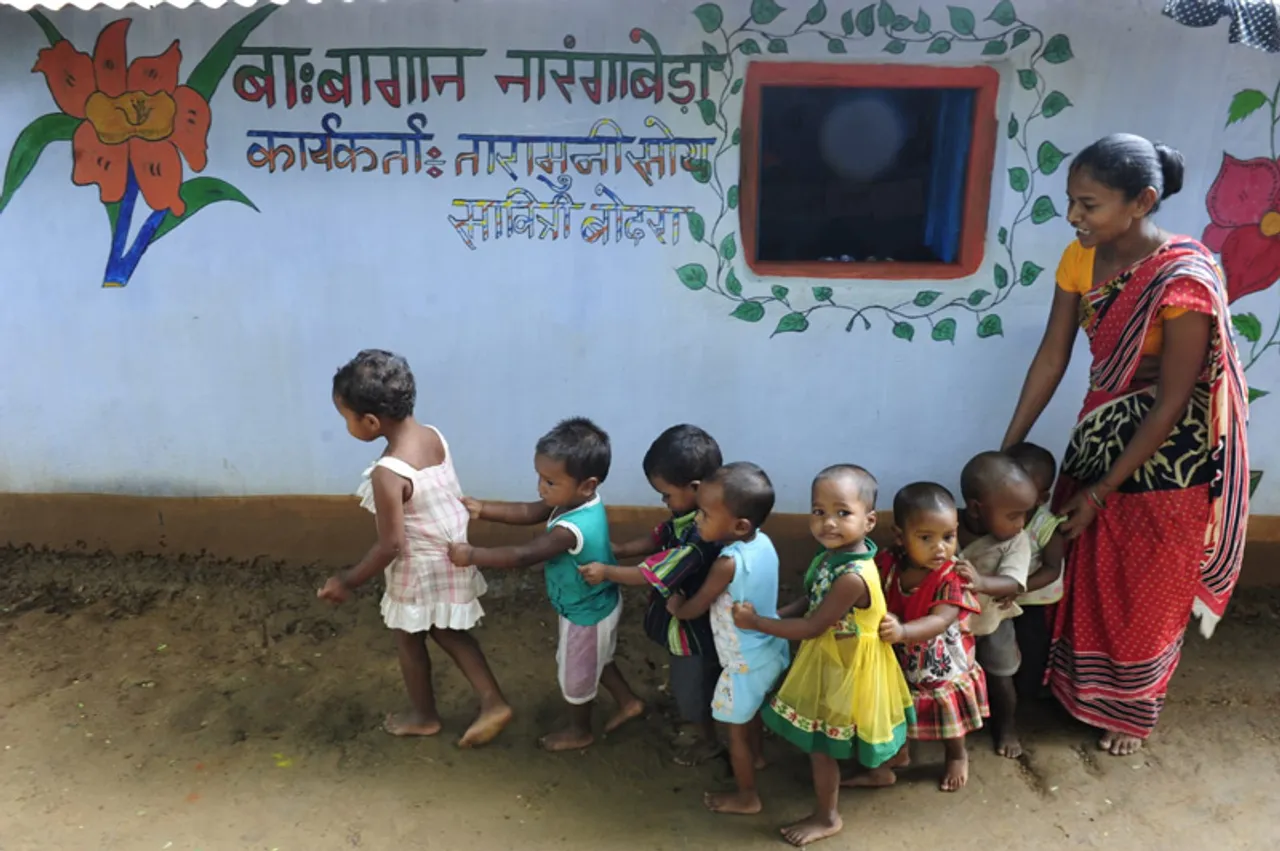 India has struggled for decades to improve indicators on education, nutrition, maternal mortality and infant mortality. Between 2005 and 2008, community mobilisation in Jharkhand and Odisha led to a whopping 32 percent decline in the neonatal mortality rate.
This community mobilisation model has been pioneered by the NGO, Ekjut, and it has helped to drastically improve social indicators in the most backward states of the country.
Neonatal mortality refers to deaths within the first 28 days of life. Children face the highest risk of dying in their first month of life at an average global rate of 17 deaths per 1,000 live births in 2020, as per UNICEF.
Ekjut was started by Dr Prasanta Tripathyi and Dr Nirmala Nair in 2002 with the aim of improving the health of marginalised people. After working in Delhi, Dr Tripathyi, who hails from Jharkhand, decided to move back to the state.
Also Read: Millet farming brings nutrition, financial security for women farmers in Bihar
Health and social indicators were a concern that touched them deeply and in 2004, Ekjut started engaging with the rural communities in West Singhbhum district of Jharkhand and Saraikela Kharsawan district of Odisha to improve these indicators among women and children. Since then, Ekjut has worked on the themes of health, nutrition, sanitation and hygiene, adolescent health, gender-based violence and mental health over the last two decades.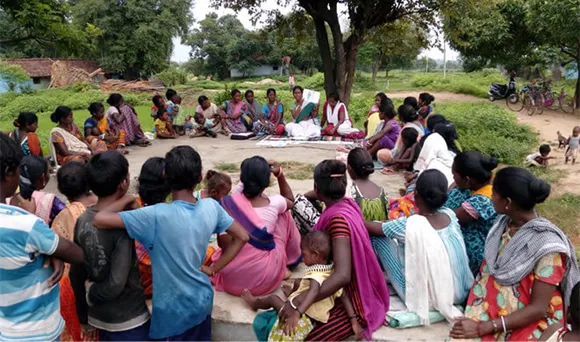 Engaging the community
Raj Kumar Gope, team lead at Ekjut, says the doctor couple was clear that they wanted to involve the community members from the village in the work.
"We evolved the strategy of PLA. It is a series of meetings done in four phases where village women or ASHAs or Anganwadi workers are trained to become facilitators and hold meetings with women, pregnant women, and adolescent girls in villages," he says.
Also Read: Drumsticks could help tackle the deep-rooted scourge of malnutrition
"They would choose a new topic each time. After a series of meetings on health and sanitation, they would transition to gender-based violence and mental health. Components on maternal, newborn, infant health, sanitation, hygiene are part of one cycle of meetings lasting two years. The meetings covering nutrition and dietary diversity start after this," he says.
But mere discussions were not enough.
"The way the message is presented is crucial. If you just lecture the women on various topics, they will lose interest and not return. Consequently, there won't be any behavioural change," says Gope. 
After the story-telling session or role-play, a discussion is held on the issue depicted. "For instance, if we talk of infant mortality, then the women discuss why a child dies, the immediate and underlying causes, preventive measures and the importance of handwashing, sanitation, breastfeeding and related issues."
Far-reaching Impact
Between 2005 and 2008, Ekjut carried out a randomised controlled trial in pockets of Jharkhand and Odisha to review the impact of PLA on newborn mortality.
"We found that among the women who attended the PLA meetings, the neonatal mortality rate dipped 32 percent between2005 and 2008. In the last two years of the trials, it has dipped by 45 percent," says Gope.
Also Read: Rescuing mortgaged kids, giving tribals a voice in decision-making, how Vaagdhara is bringing change from ground up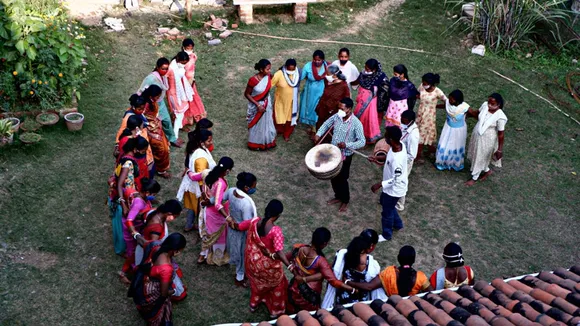 Gope says the impact of Ekjut's work has also been high on the equity scale. 
These findings were published in reputed journals like Lancet, World Health Organisation Bulletin, International Journal of Epidemiology and British Medical Journal and Ekjut also made a presentation to the WHO. "In 2014, the WHO made a global recommendation of this PLA approach. It said in high mortality settings, it is an effective intervention and countries should adopt it," says Gope.
Also Read: ANANDI: Changing the face of rural Gujarat by mentoring women to take up leadership roles
Between 2010 and 2012, another trial was conducted in parts of Jharkhand and Odisha to study the impact of PLA when ASHA workers conducted these meetings. "We designed meetings for ASHA workers in five districts and these were conducted for two years. We found that neonatal mortality declined by 31 percent in two years. Among the most marginalised, the reduction in neonatal mortality was 62 percent," he says.
A committee appointed by the Society reviews all the published papers in that year and the trial that has the most potential to benefit humanity wins the award.
As per government data, the IMR in 2019 was 28 while MMR was 103. According to the NFHS -5 (2019-21), 32.1 percent of children under five years are underweight, 19.3 percent are wasted and 35.5 percent are stunted.
Also Read: Tendu leaves cushion tribals from economic deprivation during COVID-19
The fight for nutrition
Until 2012, Ekjut's work focused on maternal and newborn health. Since then it has also been working to tackle the issue of undernutrition. Along with PLA, another intervention was added -- home visits to counsel mothers.
To assess the impact of the participatory meetings and counselling to mothers, two studies were done in Jharkhand and Odisha. 
Ekjut also worked in rural creches to tackle undernutrition among children. The project was named Action Against Malnutrition (AAM).
Children from six months to three years are admitted in creches. Since malnutrition affects kids adversely in the first two years, it is crucial to arrest it at this stage.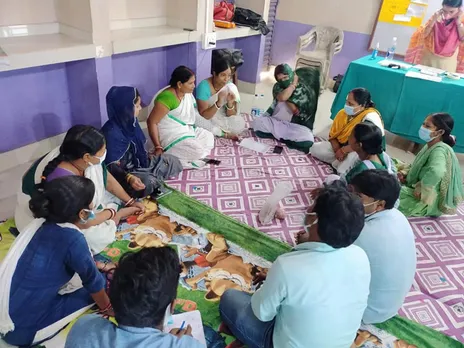 Two trained women from the village were stationed in the creches. The children were given two snacks and one meal daily and two eggs a week.
"We assessed the impact of the three interventions – PLA, home visits and running of creches from 2012-13 to 2015-16. The impact was amazing. Underweight declined by 40 percent, wasting and stunting reduced by 27 percent each," says Gope.
This kind of impact has hardly been seen in such a short time span, he says. "It is heartening because we focused on community engagement to find solutions."
Also Read: How i-Saksham's young education leaders are driving change in Bihar's most backward districts
Sonia Kumari, 30, has been a field supervisor with Ekjut for the past one year. She is based in the Bedo block of the Ranchi district in Jharkhand and conducts PLA meetings with the community.
"In the meetings, we discuss issues of health and nutrition. Through stories or role play we talk about child and maternal health, sanitation, and a healthy diet. The messages are having an impact as awareness increases," she says. 
Sonia says incremental changes are visible in the behaviour of the villagers.
"Earlier, they were not particular about hygiene or handwashing. Now the women tell me they ensure that children and adults practise good hygiene. They are also consuming more food groups than earlier," she says. 
Also Read: COVID-19: From farmers, migrants to sex workers, Goonj's 'dignity for work' rebuilds life across India
Madua or ragi grows in the area but earlier the villagers sold the crop. After learning about its health benefits, they have started consuming it, Sonia adds.
Scaling up
After the WHO recommendations in 2015, the government of India in 2016 asked 10 states to adopt the PLA approach.
After implementing PLA, the Jharkhand government agreed to a scientific evaluation of the impact of scaling up. "Earlier Ekjut was facilitating the interventions, but now it was the state government that was doing the intervention and the assessments. In Jharkhand, the work done through this intervention has resulted in a 24 percent reduction in the neonatal mortality rate in two years," says Gope.
But can the results of scaling up, match Ekjut's success?
Jharkhand has shown that it can be done.
"The ASHA workers conducted over 7.5 lakh PLA meetings in 32,000 villages. Quality parameters and training were strictly monitored and resulted in a 24 percent reduction in neonatal mortality. All facilitators were paid for conducting meetings," he says.
Also Read: From ragi momos to snails, how tribal food is becoming the ambassador for Jharkhand's indigenous culture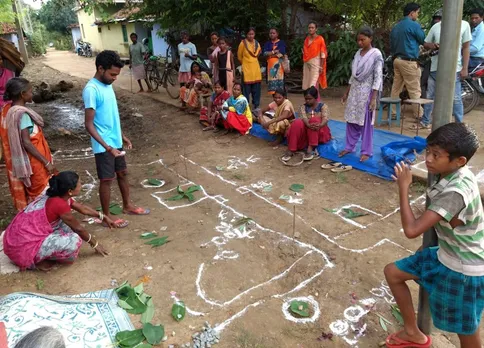 With state governments adopting PLA, Ekjut's role is more supportive now. 
Ekjut has five people in senior management. At the mid-level, there are 35 professionals such as doctors, public health professionals, statisticians, programme managers while the field staff comprises around 200 people. The support from University College London and Children Investment Fund Foundation has been very useful while designing and scaling up PLA in states.
Four stages of PLA
Ekjut's work is based on three pillars: Empowerment by engaging with community groups, robust evaluation designs to gauge impact in numeric terms and advocacy on policy and practices.
Gope says meetings under the Participatory Learning and Action approach are carried out for two to three years to ensure the work sustains over time and has the desired results.
Also Read: COVID-19: Migrant workers turning mining hub West Singbhum into a fruit bowl
In the first phase, several rounds of meetings are held where the community discusses, identifies and prioritises their problems. The community votes on what problem will be taken up.
After that, the community chalks out a strategy to tackle the problem. The strategy is discussed and refined in meetings that take place over four to five months.
The third stage involves the implementation of the strategy – responsibilities are assigned to individuals, actions are designed, meetings with government officials are held to apprise them of the problem and seek resources and support. This stage lasts nine to ten months or more.
Lastly, the community assesses the gains and successes and discusses areas that need improvement. A PLA meeting cycle lasts for two years or more, depending on the severity of the problem.
Also Read: In shortage of vets, Pashu Sakhis support cattle & poultry farmers in Jharkhand's tribal hinterland
The formula for success
Gope says that to ensure the success of community mobilisation, the method used for information sharing and programme design is the key. "Both should be interesting so they draw the villagers to continue attending meetings and it also addresses the most marginalised sections that are usually left out of development programmes," he says.
"Programmes should be designed in a manner that they are people-centric."
Another key factor is the need for sustained work on the ground. "You can't work for 5-10 months and expect wonders in health and nutrition," he says.
Summing up, Gope says in the PLA model, "the communities are the planners, designers, implementers and evaluators of their own work and this leads to success and empowerment."
(Urvashi Dev Rawal is a Jaipur-based journalist specialising in development, gender, and political reporting)
Also Read: Odisha women fight malnutrition through organic nutrition gardens