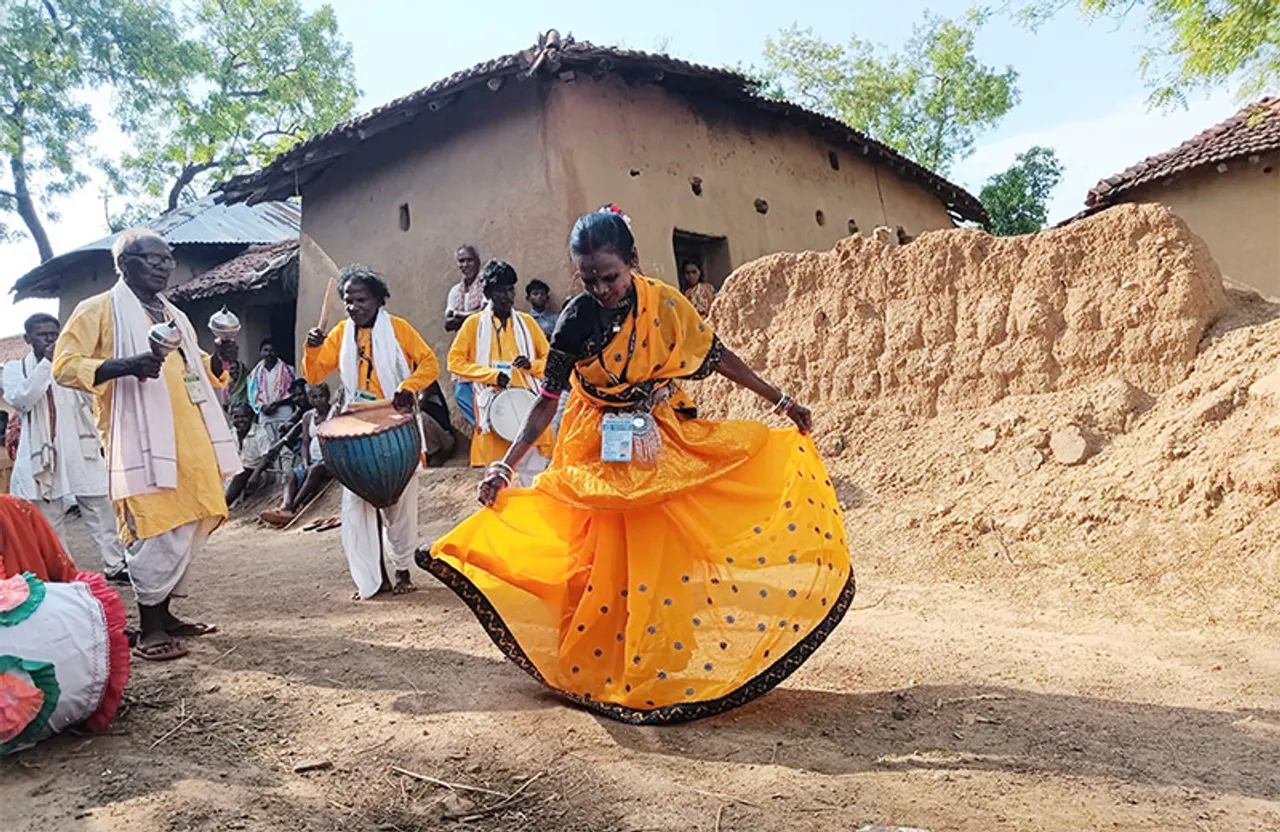 wp:html /
Kumari Sandhya Goswami is the only 'Nachni' dancer to have performed before a Swedish audience in Stockholm in 2006. The audience who sat mesmerized by her performance had no idea about the struggle, the exploitation and the shame associated with being a Nachni.
Sandhya, who was then 30, demonstrated the expressive folk dance, which has its roots in the Chota Nagpur Plateau. She performed at the Sodra Theatre and Slava Theatre on August 15 and 17 and is perhaps the first and only Nachni to have showcased her art abroad.
Today Sandhya lives with Manohar Mahato. The 49-year-old gave up Nachni dance in 2006. She is reluctant to recollect or discuss her professional career. Manohar, who married her when she was just 12 years, also does not want her past brought up now that she lives a respectable life.
But this respect towards Nachnis is a recent phenomenon. They were earlier looked down upon in society.
Also Read: Thali ki Ramayan: The 150-year-old farmers' performing folk art from Uttar Pradesh
The dancing style was deemed unsuitable for aristocratic citizens. The performers were outcasts and faced several challenges. Nachni dance, also known as 'Khemta Nach', is a rural variation of Baiji or Bai dance performed at men's get-togethers when boozing and smoking grass continued through the hours of darkness.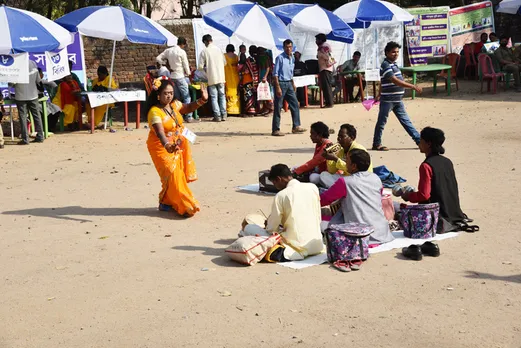 Sustenance Conflict
A Nachni lives with Rasik, her master who trains her in dance and music. He is usually a poet and musician and escorts her during performances where he plays the madal. While dancing for the beau monde, the young Nachnis would change hands from one Rasik to another. 
It was mostly poverty that drove young girls to leave their homes in Purulia and live a life of loneliness and neglect with a Rasik. Sometimes, impoverished families sold their girls to Rasiks to make money.
Also Read: 'We need a paying audience to make performing arts self-sustaining': Odissi dancer Prachi Hota
He mostly has another family which is kept in a separate house. Nachnis are seen as 'concubines' and stereotyped as morally ambiguous women.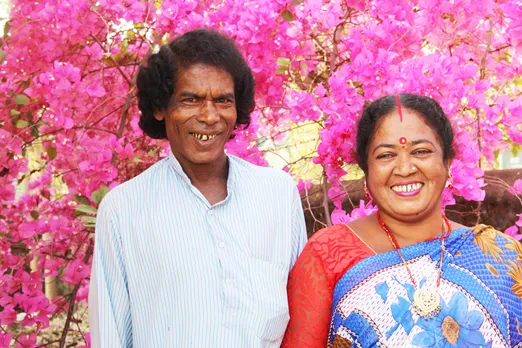 Pastubala Devi (50), a veteran Nachni dancer and a recipient of the Lalan Puraskar (May 26, 2018), recounts an instance of extreme ostracism when she was introduced to the family of her Rasik Bijoy Karmakar.
"I had no idea that Bijoy had a family. His wife screamed, 'Why did you bring her here?'," recollects Pastubala.
Bijoy's wife, Pastubala claims, filed a divorce lawsuit against him and demanded alimony. Bijoy was sentenced to jail when the lady won the lawsuit. "I paid for his bail. I met my Rasik when I was 18 and we've been living together since then," Pastubala says.
Also Read: Nirvana through dance: Uma Dogra's journey through Kathak
For the Nachnis, life is full of uncertainty. Some bear their Rasik's child while others are denied the opportunity to be a mother because pregnancy will stop the income flow temporarily and sometimes even permanently.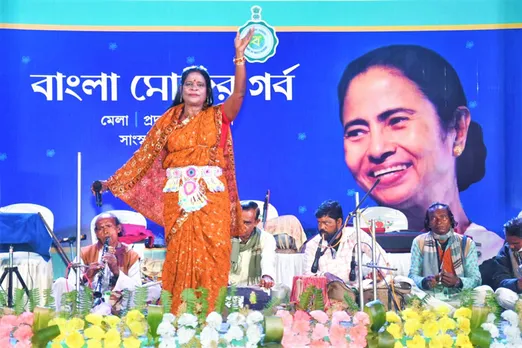 A royal past
The Nachni artists prospered under the patronage of various royal families and zamindars (landlords) in the Ruhr Bengal area or the Chota Nagpur plateau in the 19th century.
Once the royalty declined, the patronage too ended. Nachni was transformed into a public performance from a closed-circle show.
Also Read: Yakshagana: Karnataka's ancient theatrical dance art adapts to reach global audience
Previously, a Nachni would perform at every festival, such as Ganesh puja, Durga Puja, Kali Puja, Saraswati Puja, Shivratri, marriages and rice-eating events. Every year, they used to put on between 20 and 25 concerts. But with the advent of TV, theatre, and mobiles, the number of performances has decreased dramatically.
Their attire too has changed. Earlier, Nachnis wore ghagra-choli, kamarpatta (waistband), ghungroo (ankle bells), Indian braid with flowers, flower bangles, sandalwood paste, bindi and other accessories. The current outfit consists of a saree, blouse, ghungroo and braided flower. "A Nachni dancer usually covers her entire body with a saree-blouse during a performance," Pastubala Devi says.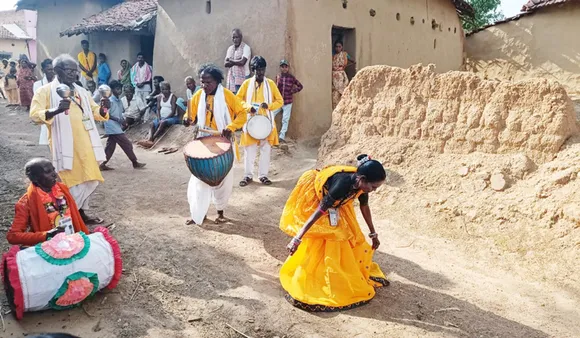 The shehnai, concert flute, tabla, jodi nagara and kartal used earlier have now made way for dhol, madal, dhamsa, maracas, harmonium and trumpet.
Jhumur songs too used to be centred on mythical legends, but now they are based on societal concerns.
Also See: In pictures: Chhattisgarh's tribal folk dance Gaur Maria inspired by the wild bison
The fight for dignity
Today, Nachnis are no longer shunned or discriminated against. As commoners, they can eat at any café or restaurant. But there was a time when they could not freely mix with society and had to wait outside hotels for entry.
Nachni was designated as 'folk art' by the West Bengal government in 2006. The Nachni performers get a pension of Rs1000 per month from the government and are sometimes invited to perform in government-sponsored events.
"People have the impression that Nachnis are sex workers, but this is not the case," he adds.
Nachni performances are usually held in rural areas. Unlike other forms of entertainment, they aren't glamorous.
With younger generation not interested in the art, the majority of the dancers today are between 40 and 80 years of age. Bimla Devi, the most senior Nachni, is still performing at the age of 80. Their decreasing numbers are concerning.
Also Read: Buried at birth, how Gulabo Sapera survived to become the global ambassador of Rajasthan's Kalbelia folk dance
In July 2006, the death of Rajbala Tantubai sparked a revolution. Her legs were bound and hauled to a junkyard without cremation procedures, as per the after-death customs which had been prevalent for decades. Her Rasik's family was not implicated in the crime. It made headlines in several vernacular media. Following that, the Durbar Mahila Samanwaya Committee, an NGO working for the development and empowerment of women, and the West Bengal government's Department of Information and Cultural Affairs, came to their aid.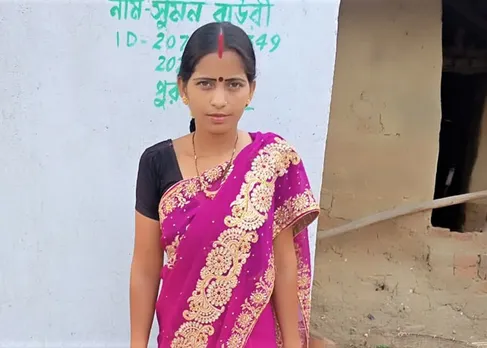 Manbhum Lokosanskrti O Nachni Unnayan Samiti was established in 2007 to take care of the wellbeing of Nachnis. "Any incident where a Nachni is harassed or discriminated against should be reported to our organization," Pastubala Devi Karmakar, Secretary, Manbhum Lokosanskrti O Nachni Unnayan Samiti, says. "We shall take care of everything if a Nachni or a Rasik passes away."
Also Read: Powerful Gujarati folk theatre Bhavai struggles for survival
Jhumur and Nachni – an eternal bond
"No one knows where Jhumur folk melodies come from. The word Jhumur may have originated from the noises created by the dancers' anklets. Jhumur's presence is discovered before the Baul. The dance, on the other hand, has its roots in Bengal's post-Chaitanya era," says Hrishikesh Mukherjee, 60, teacher of Saraswati Devi.
Nachnis were introduced to dance to Jhumur songs. "A Nachni performance was staged at the Kashipur Maharaja's Durbar where Sindhubala Devi (1912-2004), a well-known Jhumur singer, performed in the palace courtyard," he says.
Jhumur was originally envisioned as a labour song, according to Mukherjee, who accompanied Sandhya to Sweden playing the harmonium.
As a result, these songs were composed in the original language and featured simple rhythms and melodies.
Many poets from the downtrodden communities have written Jhumur songs. As a result, societal difficulties, drought, floods, politics, and other afflictions are addressed in some of the Jhumur songs. These songs were connected with indigenous folk rites and social festivals like Bhadu, Chaitali, Karam, Sohrai, Tusu and others over time.
Also Read: Yakshagana: Karnataka's ancient theatrical dance art adapts to reach global audience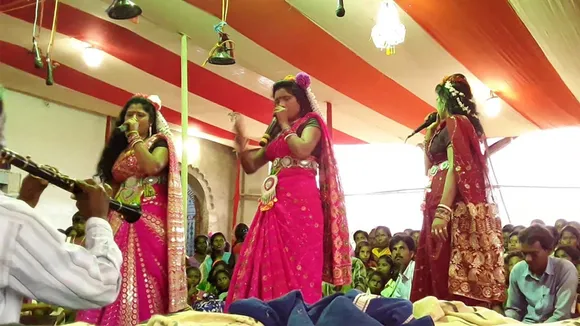 With the introduction of the Bhakti Movement, Jhumur took a devotional bent. Krishna and Radha's love and desire, as well as stories from the Ramayana and Mahabharata, became common themes in Jhumur songs. The female dance partner takes on the role of Radha, while the male partner dresses up as Krishna.
Art in Peril
Purulia's Nachni-Jhumur heritage is now on the verge of extinction. The current generation is not interested in this art. "We have specified in our research centre that anybody interested in taking lessons in this art form is welcome, and we would train them," says Pastubala Devi, a pupil of Sindhubala Devi, the first recipient of Lalan Puraskar in 1993.
Also Read: Bobbili Veena: Andhra's artisans overcome challenges to keep 17th-century musical legacy alive
She also expressed her dissatisfaction with some organisers staging obscenity in the name of Jhumur.
Such shows harm the reputation of genuine Nachnis. "The event organiser haggles and hesitates to pay Rs 4000 to Rs 5000 to the legitimate artists. We will bring it to the district administrator's attention," she says.
Surprisingly, Pastubala Devi's commitment to maintaining the traditional dance form never gives the impression that she despised her early role as a Nachni. Her mother Bimala Devi was a Nachni dancer as well. "I wash away my sins by singing Jhumur. It takes me near to God. Not everyone is born to be a Nachni. This is my fate. "If I had a daughter, I would have taught her Nachni-Jhumur to preserve this art," Pastubala says.
(Partho Burman is a Kolkata-based award-winning journalist. He writes inspiring human interest and motivational stories.)
(Picture featured at the top of this page has been clicked by Partho Chakraborty)
Also Read: Gotipua: Odisha's 16th-century dance that freed devadasis from temples is now struggling for survival