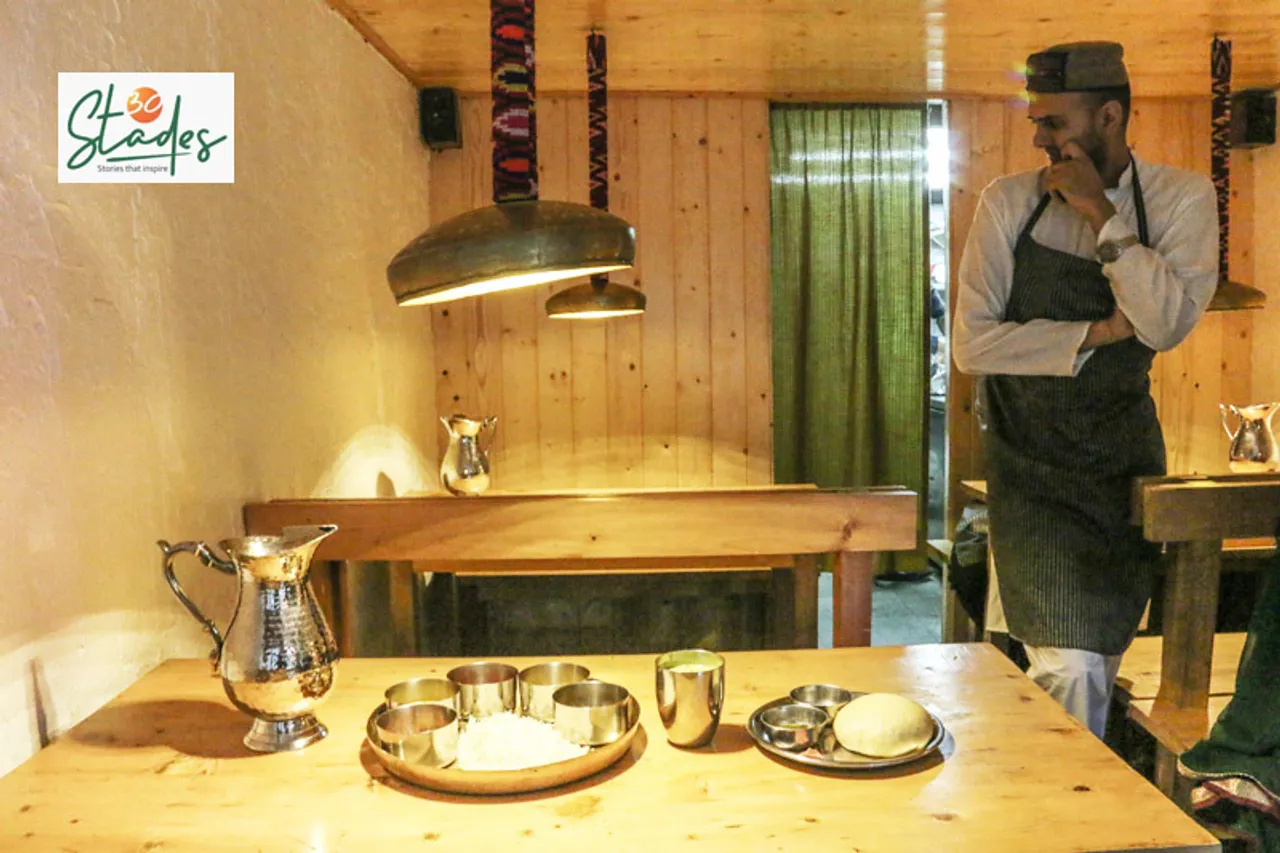 It was in 2009 that Himanshu Sud quit IT giant Wipro, where he was working as a software engineer. He was planning to leave India for a master's in programming in the US. Just when it was about time to pack the bags, Himanshu realised that he did not want to leave his home and parents behind in Shimla, Himachal Pradesh, where the family had been staying for over 100 years.
"It was also a big shock to my family and met with resistance initially. But they trusted me and, somewhere, my parents also liked the idea of my being around them than in some faraway land," he recalls.
While working with Wipro, Himanshu travelled to many places within and outside India. He had explored various cuisines and decided to set up a restaurant in Shimla in the northwest Himalayas. His Wake and Bake Café opened in November 2011, serving French and Italian food in an informal setting. It attracted a lot of travellers and soon developed a strong local clientele as well. Rated consistently among the best restaurants in Shimla, Wake and Bake was no less than a dream that came true for Himanshu.
Also Read: Engineer friends turn entrepreneurs to popularise Udhampur's Kalari cheese, a Dogra delicacy
Himachali cuisine: food for the Gods
"But the majority of visitors asked me one question: Where can we experience the authentic cuisine of Himachal?" he recollects.
And that's when Himanshu realised the gap between the food served in restaurants of Himachal and the region's traditional cuisine which is as rich as its natural beauty.
With a heavy and regular influx of tourists into Kangra, Una, Lahaul, Spiti and other areas of Himachal, the restaurants had begun to serve multi-cuisines to cater to the taste buds of travellers from across India and abroad. Government outlets too were serving food that had little to do with Himachal's culture and amid all this, the state's cuisine was lost.
Also Read: Kashmir's local bread-baking thrives as kandurs serve up delectable breads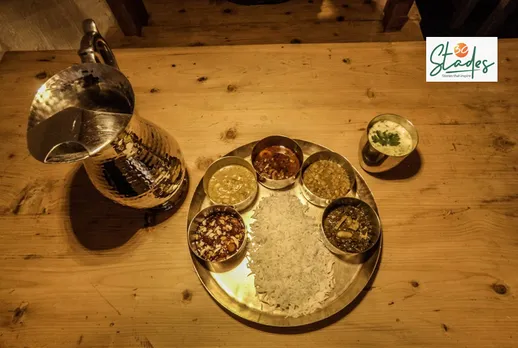 "So in 2014, I decided to start my second restaurant -- Himachali Rasoi – as a project for reviving and preserving Himachal Pradesh's traditional authentic cuisine," says Himanshu.
He knew how tough it was to master the region's food which differed every few hundred kilometres depending on the climate and topography. Those living on the hills had access to limited resources due to tougher terrain and had limited knowledge of agriculture while people residing in the valleys cooked a variety of lentils and stews. If Siddu, a steamed bun, was devoured with poppy and hemp seed (bhang) to keep oneself full in the upper reaches of Himachal, those in the valleys made elaborate meals which were mostly offered first to the Gods.
Also Read: How home chef Sumitra Kalapatapu is popularising the little-known Andhra Brahmin cuisine
Dham or dhaam is one such traditional vegetarian feast prepared during weddings and other ceremonies in Himachal. Folklore has it that the kings of Chamba were the descendants of Kusha, the son of Lord Ram. King Jaisthambh, one of his descendants once wished that all the produce grown in Chamba be offered to the Goddess or Devi for her benevolence.
He brought in cooks from Kashmir who joined hands with local Brahmin cooks, called Botis, to make a spread using a variety of lentils, spices, yoghurt and milk. Vegetables were not available in plenty back then and were not used to prepare the offering. Even today, the dham makes minimal use of vegetables.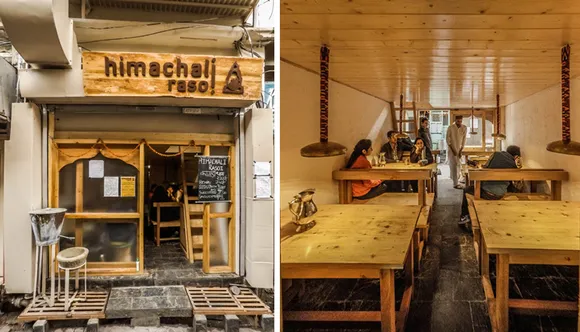 Dham is now prepared on all festive occasions but continues to be first offered to the Goddess before being served to people.
Travelling with Botis to get the basics right
It is prepared only by Botis who have preserved the secret recipes of the dham for centuries and have passed them on to their younger generations by the word of mouth. Almost every Himachal village has a Boti who prepares the traditional dishes as per the authentic recipes. The food is slow-cooked in large brass vessels called charoti over firewood.
Also Read: How 2 sisters are reviving cuisine of Bannuwal Hindus who migrated from Pakistan after Partition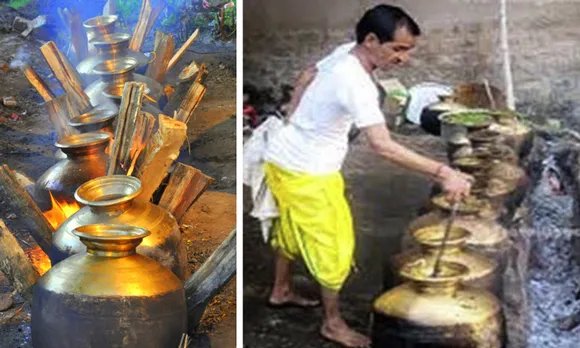 To learn about Dham and its preparation, Himanshu decided to work with Botis as an assistant.
For the Botis too, it was confusing to have a software engineer as a kitchen helper running errands for them when their children did not want to carry on the family occupation and were cooking in multi-cuisine restaurants. "I travelled with the Botis to weddings and functions and cooked and observed. That was a great learning ground and prepared me to start Himachali Rasoi," he says.
In 2014, Himanshu got married to Manisha, and the duo started Himachali Rasoi in 2015. Manisha looks after customers and the kitchen and has been supporting Himanshu in the journey to familiarize people with the traditional Himachali food.
Also Read: From ragi momos to snails, how tribal food is becoming the ambassador for Jharkhand's indigenous culture
"We always looked forward to the dham at weddings but it was going out of favour as other cuisines were taking centre stage even at marriage and other ceremonies. It became a priority for me and Manisha to fix that," he says.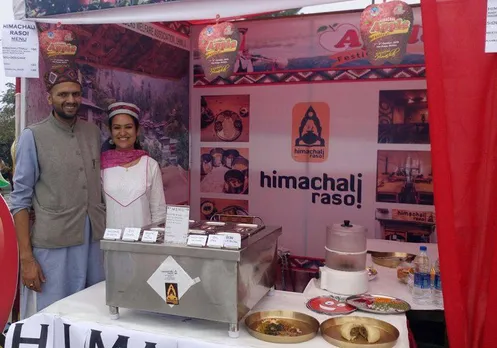 With the revival of Himachali cuisine in mind, Himanshu curated the menu with utmost research, precision and passion to provide people a peek into the state's food culture. Today, almost every village in Himachal has a dham of its own with regional variations depending on the availability of ingredients.
Only after that, it is tasted by others and then the only ingredient that can be altered is the salt. "Because of limitations of being in a city, we cannot cook over firewood but apart from that, we follow all the traditional processes while preparing dham," he says. Like chickpeas madra has 25 ingredients and Himachali Rasoi uses all of them in the order prescribed in the traditional recipe. All the ingredients are sourced fresh from local growers.
Also See: Maharashtrian food in pictures
Himachali Rasoi's USP
Himanshu says the recipes of the dham were originally curated after discussion with Ayurveda experts, cooks from Kashmir, Boti Brahmins and Vedic scholars and are hence good for the mind, soul and body. Since dham has travelled throughout Himachal, it has changed from one region to another and there are variations in Mandyali dham, Sundernagar dham, Kullu dham, Chambiali dham etc.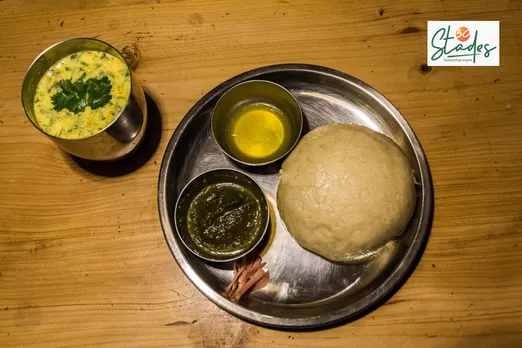 Mandiyali dham serves sweet first and also uses wadi, which has spinach. Tomato is also involved but in Kangri dham, no vegetables are used. "Vegetables have a minimal role as at that point when dham was born, only different greens were popular," Himanshu points out.
With its unique offerings, Himachali Rasoi has now become a must-visit place for tourists to Shimla. The patrons are growing rapidly and its visitor list includes many celebrities who want a slice of authentic Himachali food.  
The restaurant offers two types of dhams – Kangri dham thali (which has no vegetables) and Mandyali dham thali where some vegetables are used. The Mandyali dham includes yoghurt-based beans madra, sepu wadi (lentil fritters in spinach gravy), kaddu khatta (sweet and sour pumpkin), kadhi, mah ki dal and a pumpkin and dry fruit sweet.
Also See: In pictures: From Sindhi gheeyar to kanji vada & bhabhra, traditional Holi food as colourful as the festival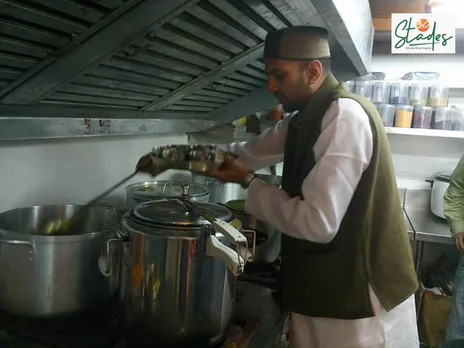 It also serves matthe or fried wheat discs, rehru (warm spiced lassi), and Kangri cha or tea among other items.
So far, Manisha and Himanshu have been successful in their mission to revive Himachali food. The number of customers is growing as more and more people realise the need to experience the local culture while travelling. "People tell me that I must open many branches. But I feel if someone can have an authentic Himachali food experience in the heart of Shimla, it is more than enough for me," says Himanshu with a sense of satisfaction.
(Rashmi Pratap is a Mumbai-based journalist specialising in business, financial and socio-economic reporting)
Also Read: Farohar: How a mother-son duo is popularising Parsi cuisine through authentic recipes