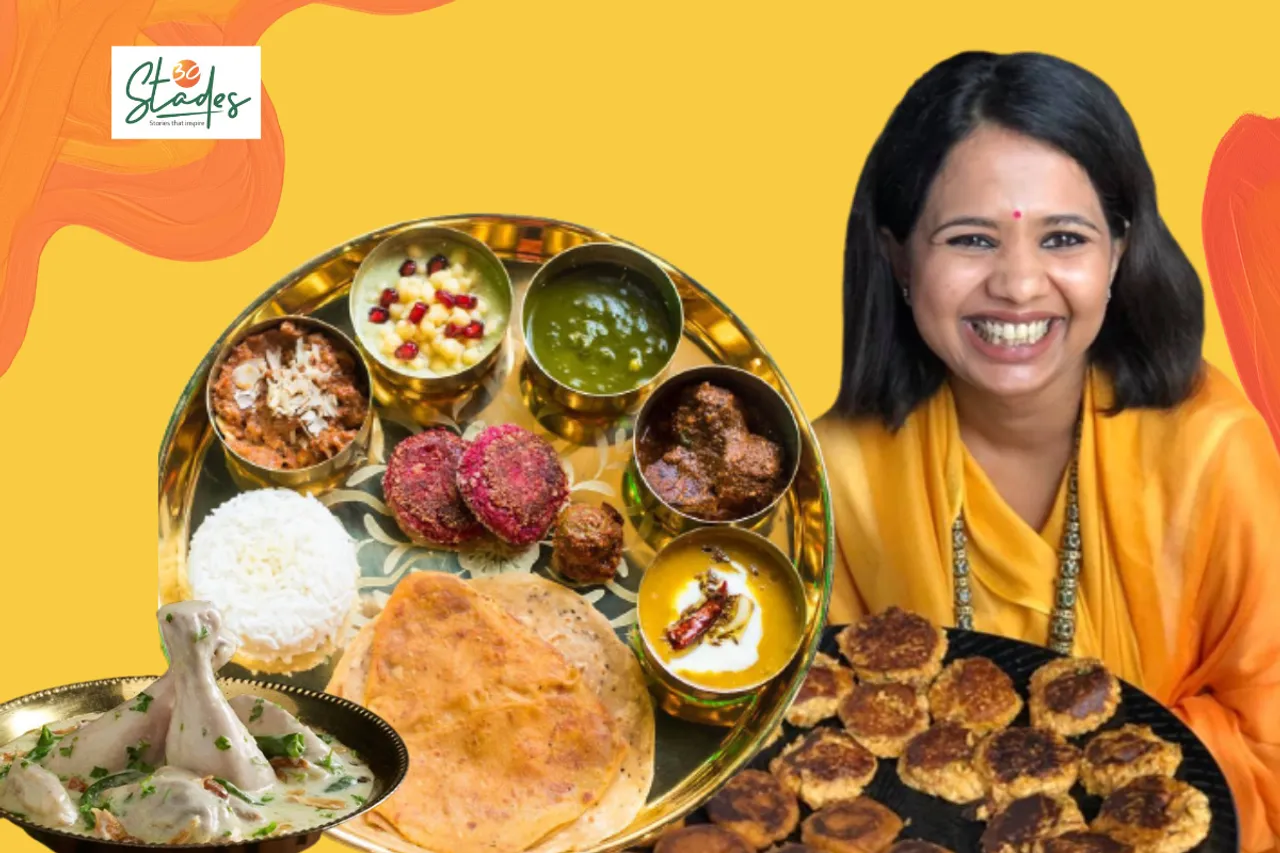 Mughal emperor Babur loved the variety of fruits and vegetables grown in his homeland Fergana Valley, and Samarkand (both in present-day Uzbekistan). He would get pomegranate, muskmelon and grapes from there and the royal cooks here would recreate the recipes from his homeland. 
One such recipe that travelled with the Mughals from the mountains of Samarkand to the palace of the Nawabs of Bhopal in Malwa is Anar ke Kebab – juicy, mildly spiced minced mutton kebabs dunked in a sweet and spicy pomegranate glaze.
Almost 400 years later, Anuradha Joshi Medhora is serving Anar ke Kebab and hundreds of other dishes from the culinary repertoire of the royals of Malwa through her Mumbai-based cloud kitchen – Charoli. 
Malwa region includes districts of western Madhya Pradesh and Rajasthan's Jhalawar, parts of Kota, Banswara and Pratapgarh. Malwa's political borders have fluctuated over centuries as it has been ruled by many dynasties including the Mauryas, Guptas, Rajputs, Mughals and Marathas.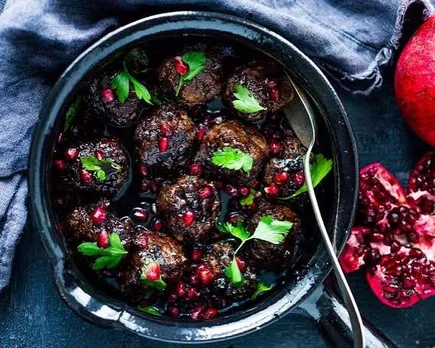 "The interesting thing about Malwa is that it is an amalgamation of many dynasties. Malwa is where you had large Maratha dynasties including the Holkars, Pawars and Scindias and that brought in the influence of Marathas," says Anuradha.
Also Read: How desert, drought & wars inspired Rajasthani cuisine
Alongside, there were many Rajput thikanas (smaller territories) for various Rajput sub-clans and royal descendants. "So, the food in Malwa has a very large Rajput influence as well," she says.
"Unlike Rajasthani, Lucknowi, Hyderabadi or Rampuri royal cuisines, Malwa's royal cuisine is not unilateral. It has imbibed ingredients and processes from Persia (Mughal influence), Rajasthan and Maharashtra," says Anuradha, a former advertising and marketing professional.
Food influences
Growing up in Indore, she inherited her love for food and cooking from both her maternal and paternal families. While her paternal grandfather was an officer in the Royal Indian Navy and fought in the Second World War, her maternal grandfather was a zamindar (landlord) and grew up with princes from the royal families of Central India.
Also Read: Farohar: How a mother-son duo is popularising Parsi cuisine through authentic recipes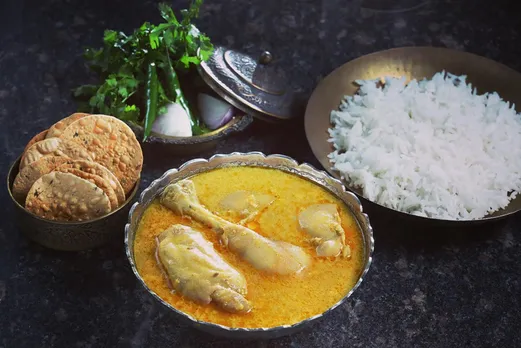 "They both loved food. I remember my grandfather hosting his friends and cooking meat for them in the garden," she says. With a wide circle of friends and relatives among the royals, her family was familiar with the gastronomic heritage of the royal kitchens of Malwa. "It was the food I grew up eating," she says.
Anuradha, however, studied business and not culinary arts though she was always passionate about cooking. "Before starting Charoli, I worked in an ad agency and was also involved in my family's garment business," she says.
"The transition from business to Charoli was organic because I would cook for friends over the weekend. And that food was not commonly available. My husband suggested I do Malwa royal cuisine pop-ups. " 
So, heeding his suggestion, she did her first popup with a company working with home chefs. "That was the first Charoli event in 2015 and it got a great response."
Anuradha then decided to do pop-ups more regularly. But while she enjoyed them, she wasn't pursuing them as a career. "I was doing my bit to revive a cuisine that was fast disappearing even from the royal kitchens due to the disinterest of the younger generation," she says.
In fact, she says, most people confuse Malwa cuisine with Malvani cuisine, which is food from the Malvan region on the Southern coast of Maharashtra.
Despite a rich food culture, Malwa's royal food is not as well known as the cuisines of the Nawabs of Lucknow, Hyderabad or Rampur. "I began trying to change that through my pop-ups," Anuradha says. 
After a few years, she began gravitating towards taking up the work full-time. "I chatted with my family and said I wanted to build a brand around Charoli," she says. 
Also See: In pictures: Bihari food beyond litti chokha
The revival of royal food
In 2019, Anuradha got a call from the office of Riyaaz Amlani, MD & CEO of Impresario Entertainment and Hospitality Pvt Ltd. "They wanted to give us space at the Flea Bazaar Café (with many pop-up restaurants under one roof) in Lower Parel. After tasting our food, they asked us to start within a month. That was my serious foray into the business of food," she says.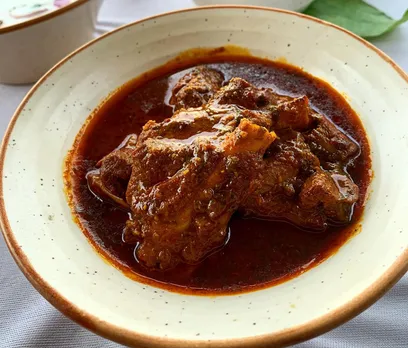 Flea Bazaar had a commercial kitchen with chefs from other restaurants as well. "I learned a lot by being in that space. It was a great learning experience. But then came the pandemic and the place shut down and we shut down as well," she says.
Sitting at home, Anuradha was getting restless and thought of once again going back to her first love – cooking. "During the pandemic, we started putting up a daily food menu which was available from Wednesday to Sunday. We used social media to popularize our service and that did us a lot of good," she says.
The menu was curated every day and included dishes like the Janglee Maas, Mutton Biryani, and Yakhni Pulao. 
"The response was fabulous and we built a strong community around our brand. After the pandemic, we were ready to open a commercial kitchen," she says.
Anuradha works with a six-member team, which has been trained by her. She takes catering orders for small weddings, corporate events and shoots besides supplying Malwa's royal dishes through Swiggy and Zomato. The maximum revenue is generated through the catering segment, she says.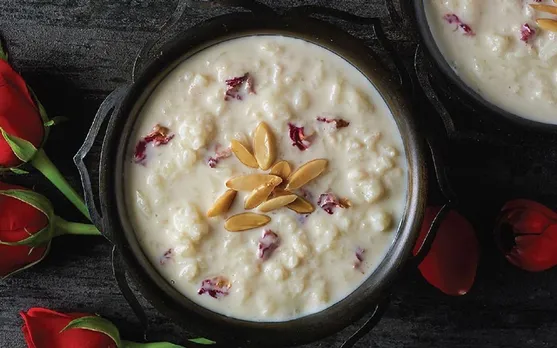 Charoli has been profitable from day one. And that's because of the menu, which is exotic, and the unique taste and aroma of the food of royals. "We are very careful about the meat, spices and other ingredients," she says.
"A lot of my ingredients come from Indore via an overnight bus service. I get the desi ghee from my family farm while dry spices and some varieties of local chillies are sourced from the vendors who have been supplying to our family for generations."
All the masalas are roasted and ground in the Charoli kitchen in Khar, Mumbai. This is the place where the team prepares Murgi ki Kadhi, Susa Ke Alu, Murg Bhopali Biryani, Bhindi Ka Rajai Salan, Bharwan Paneer Mirch, Gulab Ki Kheer and many more dishes from Malwa's royal kitchens. 
Also Read: Kashmir's local bread-baking thrives as kandurs serve up delectable breads
How the royal cuisine of Malwa is different
Anuradha says matrimonial alliances of rulers of Malwa with other states brought variety to the cuisine. 
The queens were from Nepal, Rajasthan, Maharashtra and other states. And some were from Europe and America. 
Like Tukoji Rao Holkar III of Indore estate married Nancy Miller alias Sharmistha Devi Holkar. Their son, Yeshwant Rao Holkar, married Marguerite Lawler of North Dakota in 1938 after the demise of his first wife, Sanyogita Bai Holkar. He later divorced Marguerite and married Euphemia Fay Watt, also an American, in 1943.
So Charoli offers the White Maharani's Christmas Feast - an ode to the European and American women who married Indian royalty and came to be known as Gori Maharanis. 
They brought with them a culinary repertoire that fused the foods of the East with the West. From Beer Mutton Curry, Viceroy's biscuit pudding, dinner rolls, and Shikarbagh egg curry, to Coconut Chicken Stew and Tomato Pulao, Charoli recreates the traditional Yuletide feasts for its customers every year in December.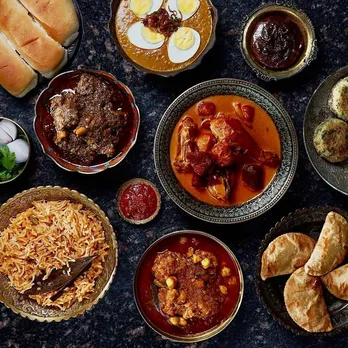 Anuradha explains that because of the difference in ingredients, the Malwa royal cuisine tastes different from others. "Like Bhopal influence makes the food more rustic than the Mughlai cuisines of Lucknow and Rampur, which use a lot of dry fruits. Because of Bhopal's location, there was a lot of dependence on forests and the emphasis was on the freshness of the foods."
Also Read: How 2 sisters are reviving cuisine of Bannuwal Hindus who migrated from Pakistan after Partition
Being a forest land, shikar or hunting was an important part of royal life. "Traditionally, a lot of game recipes were part of the royal cuisines. Some special chefs knew what was to be cooked fresh and what was to be preserved. They used wood from the jungles to prepare fresh meat," says Anuradha, who is also writing a book on the royal cuisine of Malwa. 
Due to a lot of interactions with tribals of the region, the cuisine was influenced by their ingredients as well. 
"The tribals used ghee and chillies and slow-cooked the meat in an open pot over the fire. This led to the creation of Junglee Maas," she says. 
Anuradha uses Nimari mirch, local to Madhya Pradesh, in her Janglee Maas preparation and that is what gives it a different flavour. The royals of Rajasthan use Mathania chillies which provide a distinct flavour and colour to their Janglee Maas.
Also Read: From ragi momos to snails, how tribal food is becoming the ambassador for Jharkhand's indigenous culture
The royal cuisine of Malwa is rich in meat, which was especially given to princes because of its high protein content. So there is Maas ka Halwa, Ande ka Halwa and more. "Apart from mutton and chicken, the dependence on seasonal produce is immense. Every royal house has seasonal specialities and we make the same at Charoli," she says.
The kitchen is about to launch its summer menu which will include mutton and chicken cooked with kairi (raw mango), Amrakhand and other chutneys, and dishes. "We try to keep our menus very seasonal and a lot of the menu has been curated around festivals," she adds.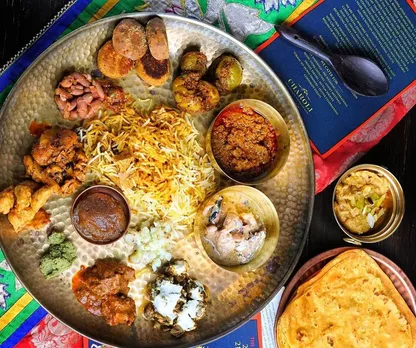 Festivals were always occasions for fun and food in royal households and Charoli replicates them through its well-researched menu. 
For Dussehra, Charoli offers a 21-dish royal menu including Ananas ki Chutney, Shakarkandi ke Kabab, Kathal ki Biryani, Safed Murg, Achari Murg, Kheema Banjara and Seb ki Kheer.
Charoli's, Bhopal Darbar Ki Eid includes vegetarian Shalgam Ke Kebab, Gosht aur Anar Ke Kabab, creamy Bhopali Haleem and the festive Chandi Murg ka Pulav among other items. 
Anuradha's food is a labour of love. "We slow cook Safed dal (white urad) overnight and our mutton is slow cooked for 3 to 5 hours depending on what we are making. There are no shortcuts," she says. 
She wants to expand and grow but is not chasing it actively. "It is not something we are consciously thinking about. I like to have a very strong foundation," she says.
(Rashmi Pratap is a Mumbai-based journalist specialising in financial, business and socio-economic reporting)
Also Read: Himachali Rasoi: How a software engineer is reviving the traditional cuisine of Himachal Pradesh