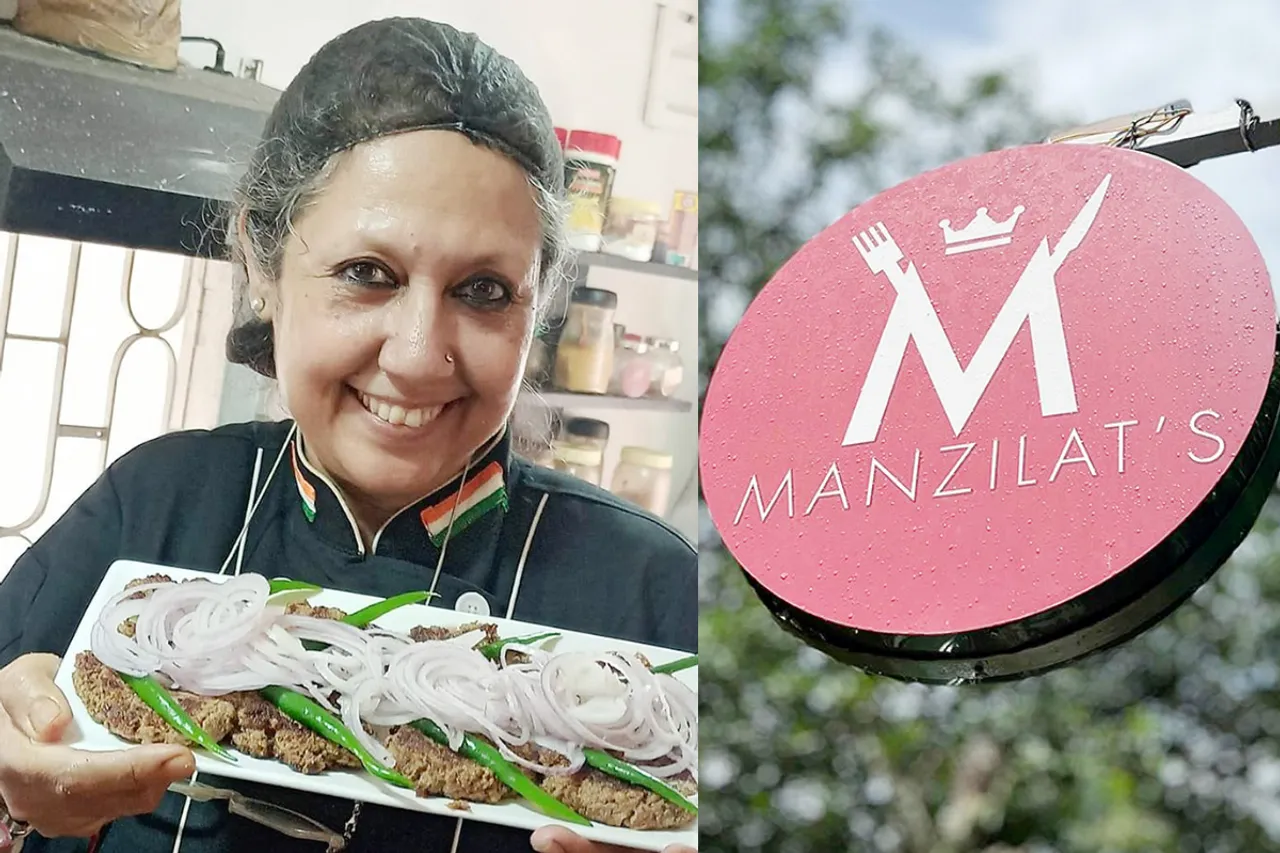 The aroma of chicken lazeez shami kababs, Kolkata shahi mutton biryani, mutton Awadhi gilauti kabab and other exquisite dishes wafts through the air as diners sit down to savour the delectable Awadhi cuisine spooned onto their platters. The 167-year-old royal culinary secrets from the kitchen of Nawab Wajid Ali Shah, the last King of Awadh, are being shared with the commoners by his great-great-granddaughter Manzilat Fatima.
Manzilat is today a successful foodpreneur in her native Kolkata, promoting the delectable Awadhi cuisine through her restaurant Manzilat's in the Kasba industrial neighbourhood. 
The cuisine travelled from Awadh (present-day Lucknow) to West Bengal after the Nawab was dethroned and spent the rest of his life at Metiabruz, then a suburb of Kolkata.
"My objective is to spread awareness about Awadhi cuisine and Nawab Wajid Ali Shah's contribution to Kolkata's burgeoning culinary scene. People are increasingly aware that it is also a part of their heritage. It is the food of my royal ancestors," Manzilat says.
Honing royal culinary skills
The art of cooking has been passed down to Manzilat by her mother Begum Mamlikat Badr, who learned it from her grandmother Farrukh Ara Mehdi Begum, Meher Qadr's wife. Meher was born to Birjis Qadr, the eldest son of Wajid Ali Shah. 
Also Read: This investment banker quit Goldman Sachs to become successful idli entrepreneur in Bengaluru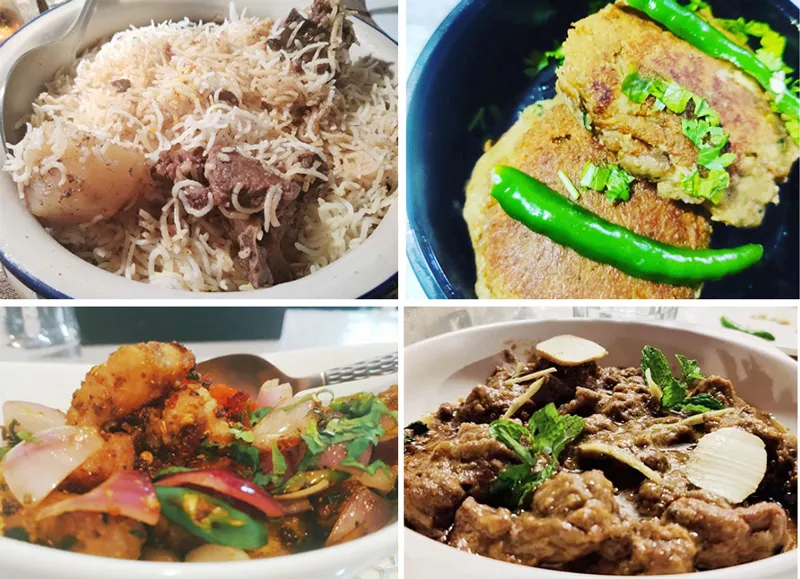 In 2015, Manzilat posted some pictures of Awadhi cuisine prepared for her family on Facebook. The lip-smacking treats so enthralled her friends that they persuaded her to make the regal food accessible to the general public. She finally understood that the meals she had grown up eating, which her mother had been preparing for the last 65 years, were a part of the city's culinary heritage.
"I considered taking up cooking as the best way to interact with people and tell the history of my family. I deliberately try not to recreate the dishes I have learned from my mum since the authentic essence of royal Awadhi food must endure," Manzilat told 30Stades.
She began with home delivery services in 2015 and continued to accept orders from her friends. With numerous culinary forums, television and print media providing her with the encouragement she needed, Manzilat opened her eatery in the first week of May 2018.
 Also Read: How a daily wage earner set up Rs 250-crore breakfast company ID Foods
Operation Manzilat's 
The restaurant operates from the fourth floor of a building owned by her husband. "I didn't make any investments to launch my business. I earned some cash from my first pop-up event. With that little sum, I purchased kitchenware and ingredients for a larger kitchen for home delivery orders. When the money started pouring, I continued rolling it back," says Manzilat, who completed her LLB from Surendranath Law College in 2004 and worked as a legal intern at the Calcutta High Court for a year.
She maintains an all-women kitchen of six. The staff assists her with cutting, mincing, marinating and other chores. Manzilat grinds the spices herself, even if it requires her to stand for two hours. 
Up to 30 people can be seated at a time. She makes the meal as per the headcount, keeping food wastage to a minimum. That, in her opinion, is also the only way to regulate food quality. Most often, walk-ins are not allowed. Customers who visit this location have to make pre-reservations. If there is a cancellation and food is available, walk-ins can be accommodated. 
Also Read: Himachali Rasoi: How a software engineer is reviving the traditional cuisine of Himachal Pradesh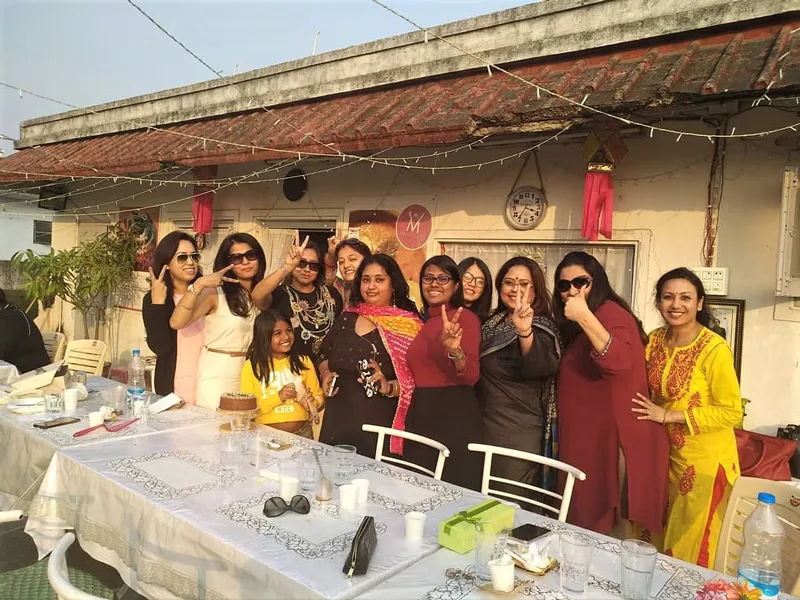 Orders are exclusively accepted via WhatsApp. Once the client sends a message, she shares the menu and customers can place their orders. Most of the marketing is done through word of mouth. She has never advertised about her food or ever created any inventive marketing campaigns. 
Her company generates Rs 35 lakh in revenue each year. 
Kababs are priced between Rs 240 and Rs 325, while biryani and yakhni pulao are Rs 449 each. Lakhnawi murgh biryani comes with two chicken pieces for Rs 370. The chicken shahi rezala and chicken nawabi chaap cost Rs 260. 
Also Read: How this advertising professional-turned-chef is reviving the royal cuisine of Malwa
Awadhi cuisine is defined by kababs
A major part of Awadhi cuisine is devoted to kababs. The wide range includes Boti kabab, Galawti kabab, Handi kabab, Majilusi kabab, Patili kabab, Pasanda kabab and Shami kabab.   
"When I was planning my menu for my Kolkatan customers, I had the idea of including a fresh fish recipe. The Bengali palate will yearn for that if not. So I used Bhetki fish to make 'Fish Chatpata Handi Kabab.' It is a starter and one of my best sellers," the 54-year-old chef says.        
Also Read:  Farohar: How a mother-son duo is popularising Parsi cuisine through authentic recipes                                  
'Ai rokom machh ami konodin khaine' (I have never savoured fish like this) is the most frequent praise she receives for her Fish Chatpata Handi Kabab. When an 85-year-old Bengali says such, it signifies that the fish preparation that generation has been cooking and consuming is different.
Each dish at Manzilat's is exquisite. She has a different procedure for making rezala, chaap, shami and gilauti kababs. She boils the chicken first before grinding it for shami kabab, whereas gilauti kabab is made with raw meat combined with spices, and the frying method also varies for each kabab. The preparation process for pasanda kabab is entirely different. 
Every single kabab has its distinct look, flavour and aroma. Spices are customised and their blend creates a unique flavour.
She also prepares a variety of other Awadhi dishes, such as pulao (pilaf) in both vegetarian and non-vegetarian varieties, curry or gravy korma, spicy salan and ulta-tawa paratha. Kheer was initially prepared for dessert, but phirni was more often requested instead. She then began preparing phirni, which takes a lot longer to make than biryani. Shahi tukda (bread pudding) is only made on special occasions, but semolina-saffron pudding is an everyday staple.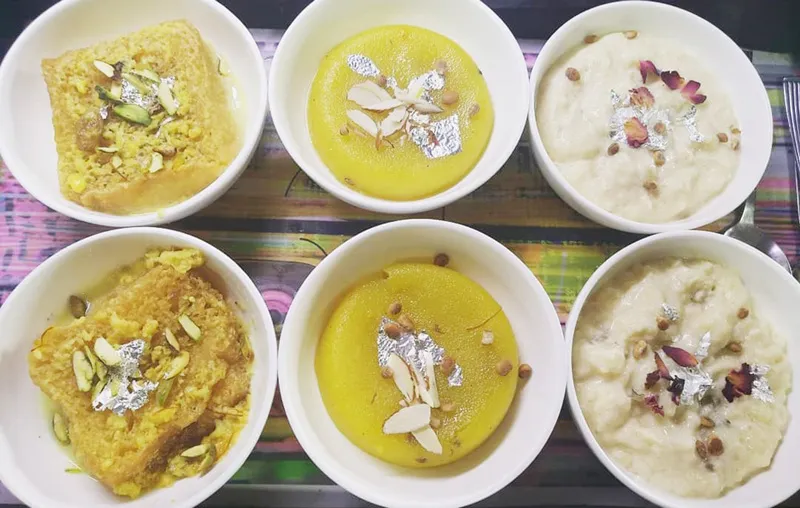 "For vegetarians, I also make paneer handi, mushroom handi, lotus-stem rezala, jackfruit biryani and soya biryani. Not surprisingly, the genesis of the Awadhi biryani with the potatoes took place in Metiabruz, Calcutta," shares the foodpreneur.     
Use of potato in biryani
In 1856, Wajid Ali Shah introduced the Kolkata Shahi Mutton Biryani or Awadhi biryani to Calcutta. The addition of potato distinguishes it from other biryanis and it is cooked in the dumpukht (slow oven cooking) method in a handi, a sealed container, with meat, rice and other ingredients. 
Also Read: From ragi momos to snails, how tribal food is becoming the ambassador for Jharkhand's indigenous culture
A persistent allegation, however, is that the potato was used to increase the biryani's volume. Given that Wajid Ali Shah was a king and had an opulent life, it was a pretty petty assumption. He wouldn't make a concession such as substituting potatoes for meat in biryani.
"In fact, potatoes were costlier than mutton 150 years ago. Potatoes were an exotic vegetable then and new to the market. Potatoes were being imported. Back then it was very different from what they are today. Today, it is the cheapest vegetable that a poor man can afford," clarifies Manzilat.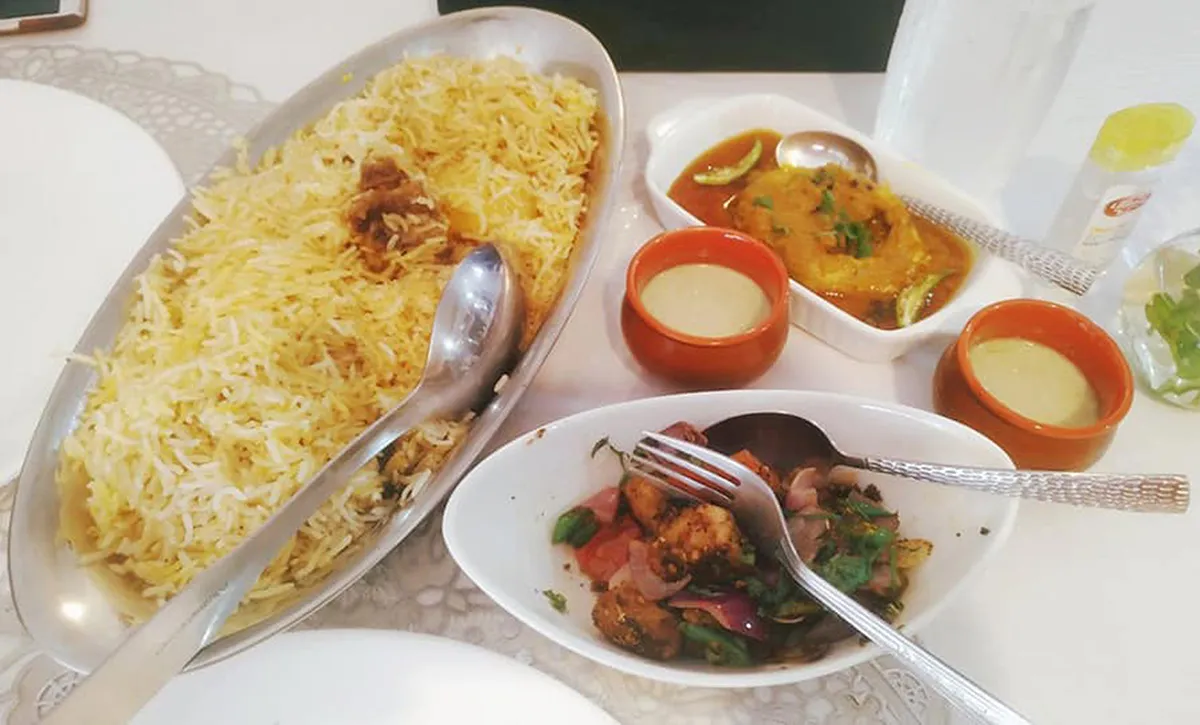 From the pages of history
Manzilat Fatima is the fourth generation of Wajid Ali Shah. Birjis Qadr was the child of Wajid Ali Shah and Begum Hazrat Mahal. He was the last king to be crowned. While Mughal Emperor Bahadur Shah Zafar recognised him, the British did not.  
During his nine-month reign over Awadh, a coin honouring him was also circulated. His son was Meher Qadr (Manzilat's grandfather) while her father was Dr. Kaukub Qadr (Meher's son).   
Manzilat's mother Begum Mamlikat motivated her to keep alive the family's royal cuisine, which is also a tribute to Wajid Ali Shah and Begum Hazrat Mahal. Begum Hazrat Mahal too fought for India's freedom while serving as the Queen of Awadh. She released a counter-proclamation in response to Queen Victoria's declaration.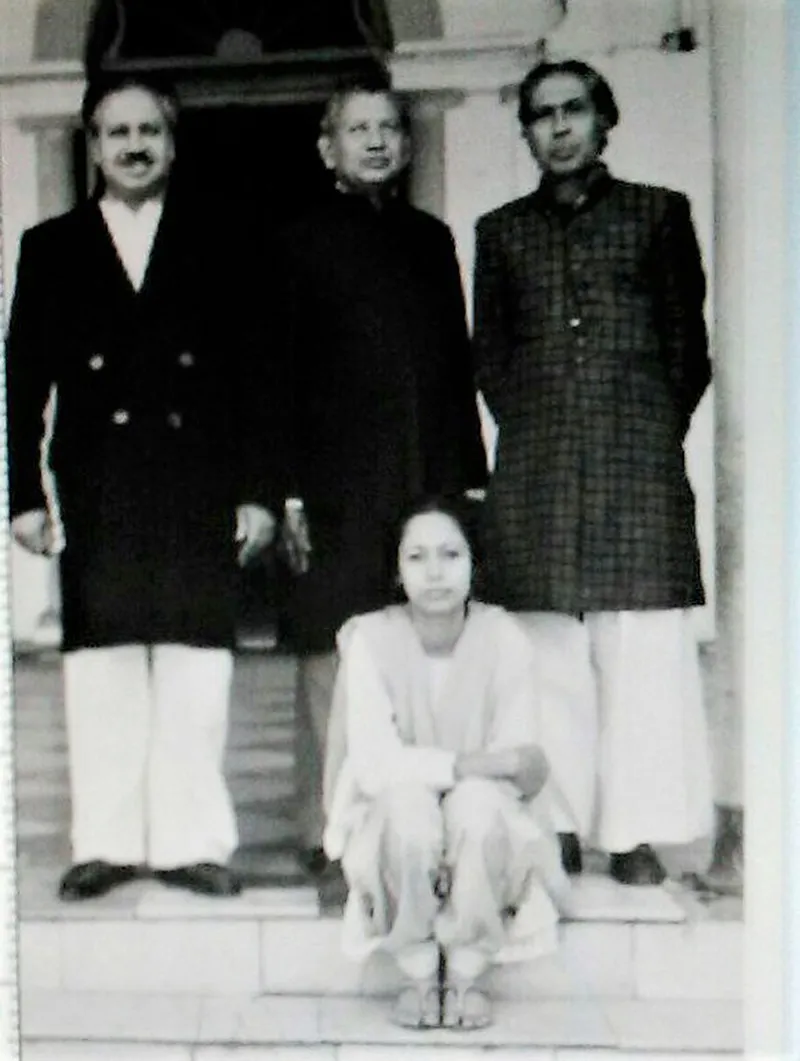 The British acknowledged that their conflict with Begum Hazrat Mahal and Birjis Qadr in Awadh in 1857 was their most challenging. That tells volumes about a lady who battled 166 years ago while being pardanashin (veiled behind a curtain). She provided a bold illustration of a liberated India. 
"These things inspired me to try the cuisine. I could have written a book, but it wouldn't appeal to people the way food does. I communicate with the locals every day by telling them tales of Begum Hazrat Mahal's son's coronation and how Wajid Ali Shah was dethroned rather than exiled," the mother of two children discloses. 
Calcutta-born Manzilat has been involved in activities since she was a child. She competed for Uttar Pradesh in the 1980 Junior National Billiards Championship in Ahmedabad. At 12, she was the youngest player to ever compete in the junior national. 
She earned her bachelor's degree in English with honours from Aligarh Muslim University and married Aslam Parvez in 1990. While expecting her first child in 1992, she completed her master's degree at Calcutta University. Her daughter was born in 1996. 
(Partho Burman is a Kolkata-based award-winning journalist. He writes inspiring human interest and motivational stories.)
Also Read: From a daily wager to a food entrepreneur, how Assam's Diganta Das set up a successful business