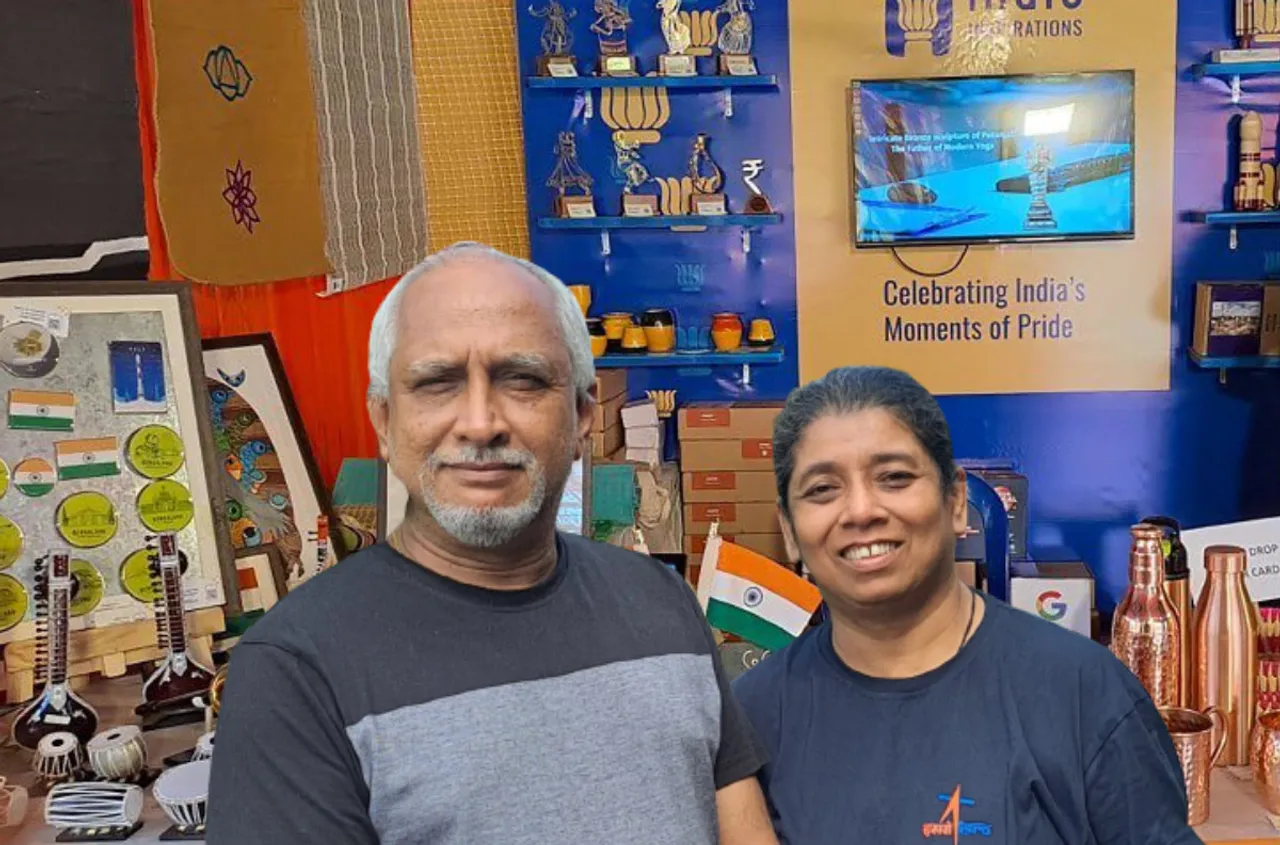 After working with some of India's top corporates for many years, Sunil Jalihal and his wife Padmaja wanted to work in the social sector. Giving back to society and taking the  arts and crafts of India to a global audience interested the couple. So in 2014, they set up the Heart for Art Charitable Trust to help artisans earn better incomes.
"The trust's aim was to help artisans in craft clusters find a market as they struggle to sell their products at the right prices independently. So we set up an online store for them and conducted consumer-artisan workshops in big cities to create awareness around India's arts and crafts," says Sunil, who wears many hats. He worked with Wipro, Hewlett Packard and other top IT companies before becoming a serial entrepreneur with technology product startups eCapital Solutions, eVector and Mobimedia.
The couple's Heart for Art Charitable Trust was working with 300 artisans and 54 crafts including handmade wooden toys, folk paintings, metal ware and pottery when the duo realised that there could be a bigger livelihood opportunity for the craftspeople.
"In 2019, we felt a better way to market their handmade products was to create new items according to contemporary customer taste while maintaining the ethos of every craft," says Sunil.
Celebrating India's history, culture and achievements
The duo knew that despite India's rich history and cultural heritage, Indian souvenirs remain mostly restricted to mini replicas of the Taj Mahal and Qutub Minar without much thought given to their quality. 
"We have thousands of stories that can be shared with the world. So we decided to create souvenirs, collectibles and other merchandise that could narrate the stories of India, its civilization and its achievements," says Sunil. 
The idea gave birth to Indic Inspirations in December 2019. The Pune-based cultural startup offers more than 1200 products across 40 collections covering 55 crafts and 450 artisans across the country.
Also Read: This Assam entrepreneur is taking Sarthebari bell metal products to the world; giving artisans a new identity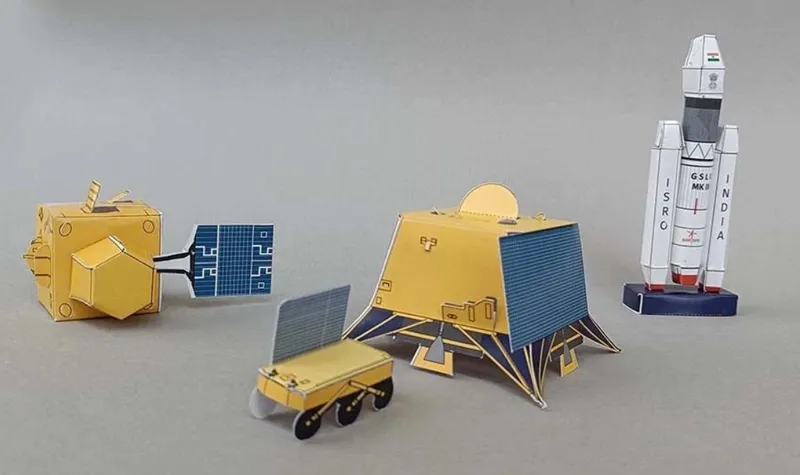 One of its most popular collections is based on Shunya or zero, which was introduced by Aryabhatta in the 5th century. "Shunya is India's gift to mankind and we have made some products around its history and the zero meridian at Ujjain," says Sunil.
This collection includes Shunya-inspired Bidriware necklaces, lamp shades, T-lights, frames, shot glasses and mugs among other products. 
Its Indian culinary tools collection has traditional kitchenware based on various crafts like Jaipur's blue pottery, Karnataka's soapstone carving, Varanasi's woodcraft, bamboo products from the North East etc. 
"From Kashmir to Swamimalai (in Tamil Nadu) and Kutch (Gujarat) to Manipur, our artisans create contemporary products based on traditional crafts," he says.
To tell the success stories of modern India through its product, Indic Inspirations has collaborated with the Indian Space Research Organisation (ISRO), the Indian Railways, and the National Defence Academy among others. 
"We have created merchandise like jigsaw puzzles, fridge magnets, stickers, wooden DIY models, info cards, T-shirts, mugs and models around ISRO's Chandrayaan, Mangalyaan and PSLV rockets, the railways and the military," he says.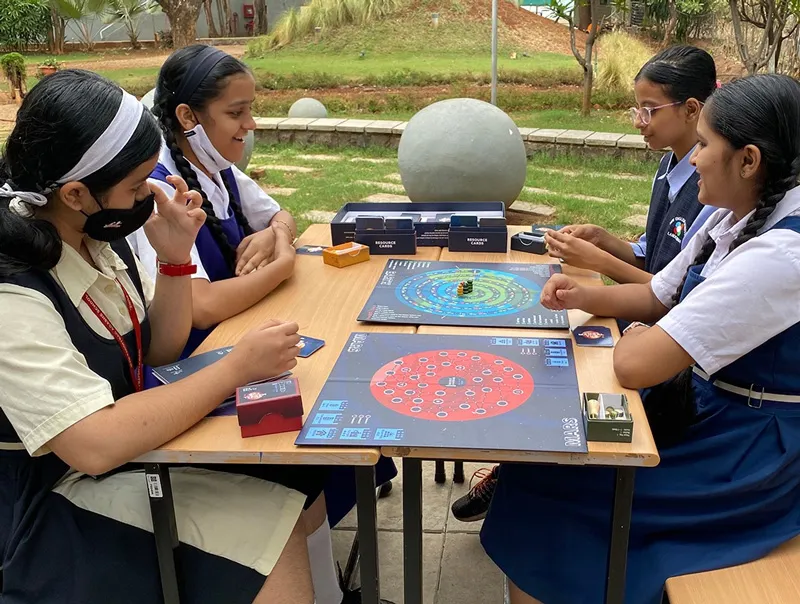 NASA or the National Aeronautics and Space Administration responsible for USA's aeronautics research and space programme, generates billions of dollars in revenue from the sale of merchandise featuring its logos, images, and other properties. "Nasa has a 2 billion-dollar per year merchandising programme," Sunil says, pointing towards the potential of the gifting and merchandise market.
Empowering artisans
Indic Inspirations involves designers, students and interns from IITs, NID Ahmedabad and other institutes in the design and development of products. "Every Indic item has a story card with the concept and the craft details so that the user can appreciate the effort and story behind it," he adds.
Also Read: Woman on a mission: Subrata Pandey is supporting tribal women, reviving lost crafts in Odisha
Indic Inspirations trains the artisans to create new-age products. "You have to put in a lot of details in the small products. We give the design and drawing to the artisans and develop a prototype with them. We then place an order," Sunil explains.
"We give them regular orders to ensure predictability in earnings. They are paid at market rates. Working with us has helped increase the earnings by 15 to 40 percent for most artisans," he says.
This is bringing the younger generation of artisans back to the family craft. "Young artisans are not interested in continuing the family craft due to lack of market. But when we work with them and they have to create products around India's achievements like Chadrayaan-3 or PSLVs, the younger generation shows the maximum interest," Sunil says.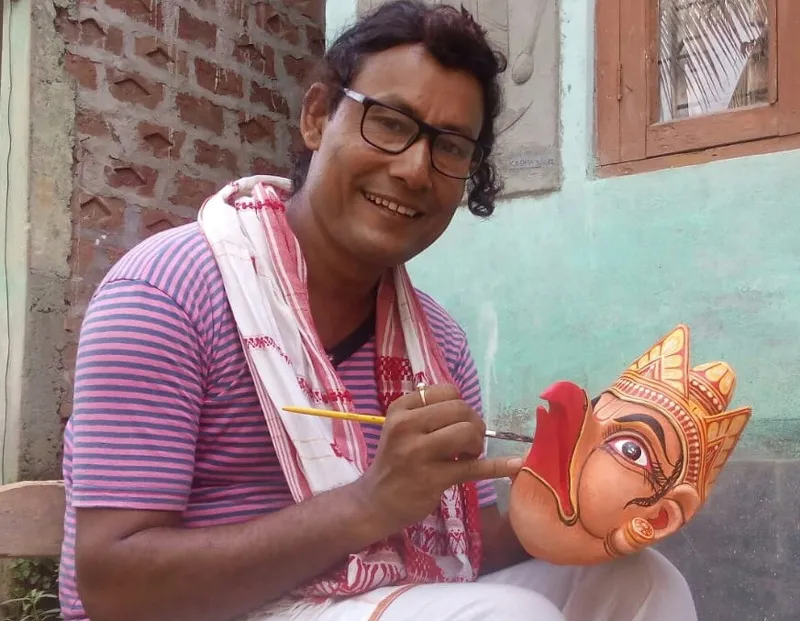 The company offers products like colouring kits, jigsaw puzzles and DIY kits based on various art forms like Bihar's Madhubani paintings, Odisha's Patachitra, and Jharkhand's Gond art among others. Its Time and Space collection includes items based on India's contribution to the fields of Mathematics, Astronomy, and Science. 
With collections around India's classical dance forms and music and musical instruments, Indic Inspirations effectively covers many genres of gifting and souvenirs. The products are bought for gifting as well as personal use by retail and corporate customers and are priced between Rs 250 and Rs 15,000. As a proponent of sustainability, Indic Inspiration does not use plastic in its products.
Also Read: Jaipur's Jangid family: Custodians of Rajasthan's exquisite sandalwood carving
The business of gifting
So far, Indic Inspirations has raised Rs4.5 crore from angel investors, including entrepreneur Jerry Rao, Anand Deshpande, MD of Persistent Systems, and other professionals and entrepreneurs.
According to a 2023 report by retail consultancy Technopak, the size of the Indian corporate and personal gifting market currently stands at Rs 250,000 crore. Of this, the corporate gifting market is estimated to be Rs 12,000 crore and is growing at over 200 percent annually.
This shows that startups like Indic Inspirations are well-placed to cash in on the rising trend of gifting in India. 
"Our revenues stood at Rs2 crore last fiscal and this year (FY24), we are targeting Rs5.5 to 6 crore. The products we created in the last year as part of our ISRO collection are in focus now due to the success of Chandrayaan-3," Sunil adds.
Sunil and Padmaja spent the last 2 to 2.5 years on market development. "Now, we want to be Rs100 crore plus company in the next three-four years," he says.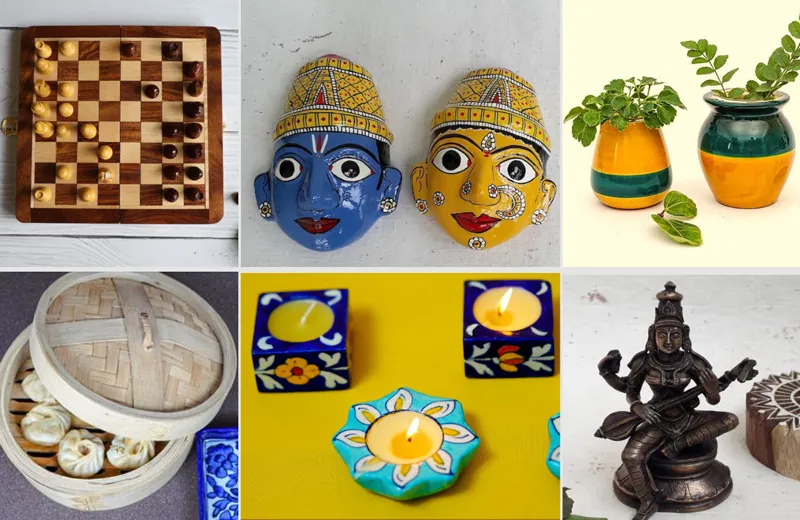 Currently, most of the company's sales are online and it has an experience store in Pune. "We have some online and offline resellers as well, but most of the sales take place through our online store. We are also present in some museum stores like the Indian Music Museum in Bengaluru," he says.
A renewed interest in India's history and heritage has helped Indic Inspirations to grow at a fast pace. "We are trying to create awareness around our art and culture, especially among the younger generation," Sunil adds.
(Rashmi Pratap is a Mumbai-based journalist specialising in business, financial and socio-economic reporting)
Also Read: From Rs 5000 per month to Rs 7.5 crore revenues, how this Jaipur man built a successful gifting business