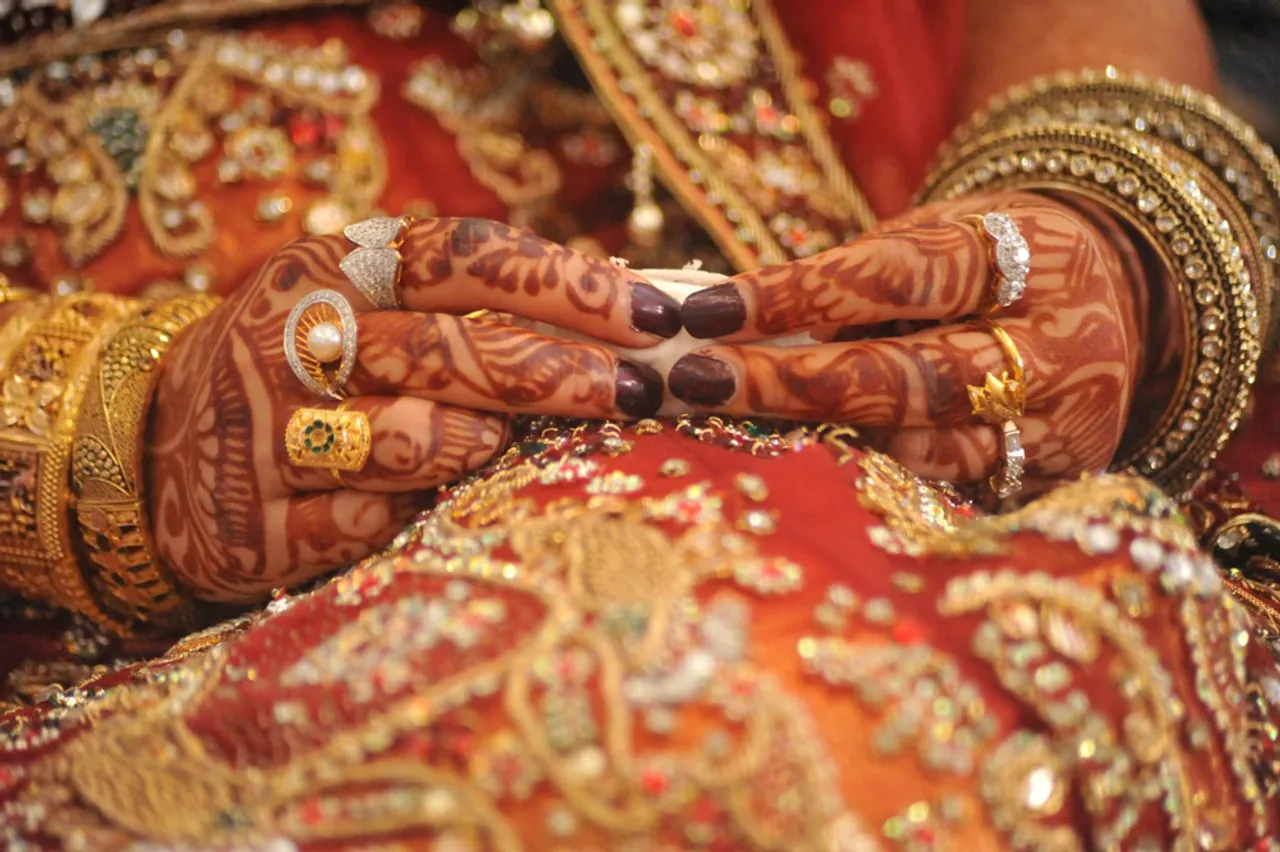 wp:paragraph
About five years back, Khursheed Ahmed (name changed), a mechanic in Srinagar, went into depression as the 63-year-old was unable to collect an extravagant dowry for his daughters. Having attended lavish weddings and Wazwan, the multi-course spread at Kashmiri marriages, he was under pressure to marry his two daughters in a way the society deemed perfect or else they would be considered 'shikaslads' (downtrodden). 
Having lost his wife when the daughters were young, he had to bear the financial and emotional burden of the weddings all by himself. Unable to meet the demand for more dowries after marriage of his elder daughter, Khursheed passed away.
Also Read: Sakhi for Girls' Education: 100% pass, zero dropouts among girls in Mumbai slums
Lives spent collecting money for dowry
Extravagant weddings spread over several days and large dowries running into lakhs and crores of rupees have become an unsavoury truth of the Kashmiri society, causing much pain to parents and girls.
Khursheed's younger daughter Farheena (name changed) recollects that while everyone would enjoy the delicious kebabs and Tabakh Maaz (lamb ribs) on the Trami (Kashmiri food thali) at weddings, her father would mentally calculate the expenses of the traditional preparations.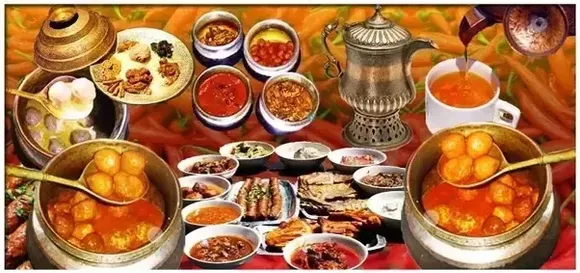 He saved every penny and put together a large dowry for the wedding of his elder daughter who was in her mid-30s by then. However, soon her in-laws began tormenting her for more gold, electronic devices and furniture.
"He was a broken man. He wouldn't talk to anyone," says Farheena.
"He would say that he had failed as a father. I began to feel like a burden on his shoulders. I knew that he was having a tough time saving up for me. He didn't want me to face the same taunts that my sister was subjected to. It made me miserable but I had to stay strong for him," she recalls.
Also Read: Rescue Foundation: How Triveni Acharya saved over 6,000 girls from forced prostitution
Farheena, now 36, lives on her own, blaming society for the loss of her father. 
Zahida Bano (name changed), 35, an unemployed graduate, is engaged for the past four years but the wedding has been put off till her family can arrange the dowry.
Dowry demands & delayed marriages
It is not uncommon for families in Kashmir to spend years collecting the money for a socially respectable wedding. "We are gathering items for the dowry and saving up for the numerous rituals and customs that take place in a traditional Kashmiri wedding ceremony," she says.
Also Read: Gujarat's Pabiben Rabari: from a daily wager to a millionaire entrepreneur
Thousands of families in Kashmir are in a similar catch-22 situation as they try to conform to societal pressures. 
"Women are burnt alive, there are cases of suicides, dowry deaths, acid attacks just because they couldn't satisfy the unending demands of dowry for their husband's families," Malik adds.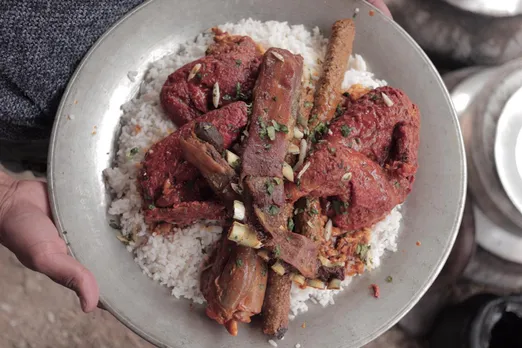 A survey conducted by socio-religious organisation Tehreek e Fala-Ul-Muslimeen found that nearly 50,000 girls in Kashmir valley have crossed the marriageable age because financial constraints did not allow for extravagant wedding functions and dowries. Out of these, over 10,000 belong to Srinagar.
Also Read: Tamil Nadu: How Deepika Velmurugan set up a successful home business by taking Kolam from doorstep to drawing room
National Health Profile 2019 compiled by the Central Bureau of Health Intelligence, under the Union Ministry of Health and Family Welfare, shows that the mean age of marriage for women in Kashmir is the highest in India at 25.5 years followed by Delhi at 24.8 years. The average is pulled down by the early marriage of girls in rural areas.
Weddings define social status
Over the past three decades, extravagant weddings have become the norm in Kashmir and an important measure of social status. The wedding industry has seen a huge growth reflected in the proliferation of wedding halls, hotels, homes with neon lights and fancy decorations.
Besides dowry, other customs like Wazwan (the biggest feasts have 36-course meals), jewellery, copperware and other gifts exchanged during the marriage also take a heavy financial toll on families.
The villagers conduct no-frills weddings and boycott those who spend extravagantly. Mahapara Ali, a social activist and lawyer says the trend of elaborate weddings began as wealth came into society.
Also Read: Gujarat: How this lawyer-turned-organic farmer made her family's dairy business profitable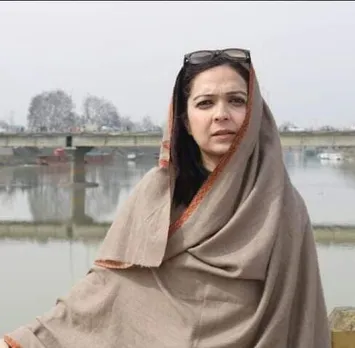 "Earlier, people belonged to the same economic strata. With the growth of education and opportunities, people expanded their ventures outside Kashmir and moved out to work or study. They earned well and became financially well-off," she says. 
"These families had the means to arrange big weddings for their daughters, promoting competition and leaving the middle class and poor in distress," she says.
Tabassum Bhatt (name changed), a mother-of-three, says, "In a traditional society like ours, the community comes before self. Celebrating marriages until your purse strings are broken is what is expected by our community."
Also Read: GreenKraft: taking banana bark baskets made in Madurai to Sweden's IKEA & beyond
Qurat ul Ain Masoodi started a mass marriage initiative in 2018 through NGO Aash - The Hope of Kashmir, of which she is the chairperson. The initiative is aimed at the orphaned and economically challenged people for whom marriage has become a social burden.
More than 40 couples were married at the first mass wedding ceremony in October 2018 where Aash had arranged gold ornaments, dresses, footwear and other necessary items for the brides. Since then, they have been conducting these weddings regularly.
Also Read: Sankha Conch Bangles: How Bengal's Sankhari community is fighting all odds to keep the craft alive
"I receive many calls from people for help who aren't able to marry off their daughters because of poverty and the growing fashion of large dowries. Extravagant weddings have certainly broken the back of many parents. Most of the girls that seek help from us are overage," she says.
Abdul Salam Ahanger, a manzimyor or marriage broker has been a witness to the change.  "Extravagance and large dowries are big contributing factors in delayed marriages. While making sure the bride brings affluence to the family by transporting a truckload of gifts, what people don't realise is that many others can't afford such measures and end up even selling their property just to get their children married," says Abdul.
Delayed marriages affecting mental & physical health
The trend of late marriages has given rise to depression and instability among the youth. "Due to late marriage, a person gets so accustomed to living by themselves that makes him or her resistant to change, enhancing chances of marital discord," says clinical psychologist Dr Isha Malik.
Also Read: Meet Bandana Jain, who uses cardboard to make furniture, sculptures and more
Malik cites social media as one of the biggest platforms for the promotion of extravagant weddings.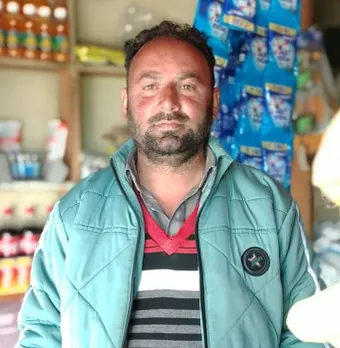 "When people are exposed to photos and videos of new wedding themes and decorations on the internet, they want to try them out. In this way, unnecessary customs and rituals gain popularity and get normalised among the masses," she says.
Late marriages have biological repercussions as well. The declining fertility rate among Kashmiri women is directly related to late marriages, say gynaecologists.
Also Read: Biren Basak: The boy from East Pakistan who became India's handcrafted saree tycoon
"Children born to couples who married late have higher chances of carrying congenital diseases or birth defects," says Dr Farhat Rashid, a gynaecologist.
Rashid Mir (name changed), a businessman and a father of four daughters, says a person who holds a simple wedding ceremony faces taunts from society.
"The back-biting and loss of face is too humiliating and people don't dare to go against the norm of extravagant weddings, bankruptcy notwithstanding. This undoubtedly has devastating effects on the psychology of the parents and daughters," he says.
(Parsa Mahjoob is a Srinagar-based  freelance journalist)
Also Read: More young women jobless in India than in Bangladesh & China; 25% unemployed