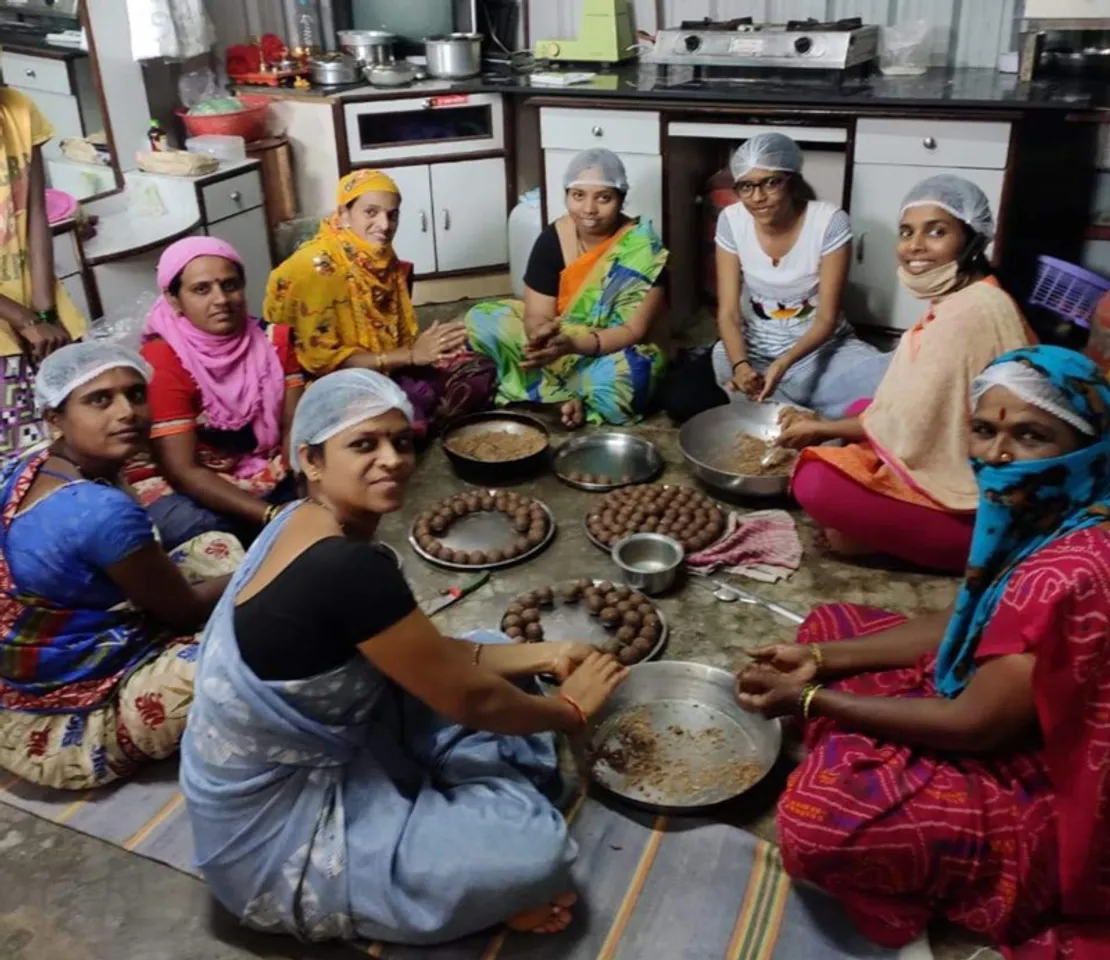 wp:html /
Ahead of Diwali in 2019, Amit Jain decided to train five women in Pune to make tealight candles for sale through his e-commerce platform, Mitti Ke Rang. The idea proved to be very profitable. "We sold 52,000 candles in 40 days which generated Rs 17,500 each for five women entrepreneurs," says Amit.
Mitti Ke Rang is a social venture dedicated to empowering women entrepreneurs by marketing their products and digitalising their businesses.
Also Read: Manjappai: Madurai couple quits Amazon & IBM to make ecofriendly cloth bags; clocks Rs 3 crore turnover while empowering Mathichiyam slum women
It offers around 1,000 products in 50 categories. They include pickles, spices, snacks, handcrafted bamboo and silk products besides items in stationery, personal care and gifting categories.
In a short span of just over a year since its launch in December 2020, Mitti Ke Rang has serviced 5,281 orders from over 250 cities in India and four other countries.
Also Read: Last Forest takes honey & beeswax products from Nilgiri forests to global markets
Amit says the rationale behind launching the enterprise was to provide a readymade platform as well as handholding to women entrepreneurs, especially from small towns and rural areas who often strive to procure finance, find a market for their products and struggle with technology.
Paying it forward
The seeds of Mitti Ke Rang were sown during Amit's childhood. He was just 3 years old when he lost his father. His grandfather opened a tailoring shop for Amit's mother in Bhusawal town of Maharashtra. She stitched clothes to earn a living. Financial support from other relatives helped the mother and son overcome challenges and make the best of their situation.
After completing his graduation in 2012, Amit went to Pune in search of a job. He was recruited by the Bank of New York and finally had a stable income and comfortable life.
Also Read: Abira: Pune's all-women enterprise where slum dwellers handcraft ecofriendly products for global brands
Amit, 30, recalls a conversation with his mother that led to his social enterprise. "We were talking one day and remembering how kind our relatives had been to help us out. We decided we should also give back to society and support the underprivileged," he says.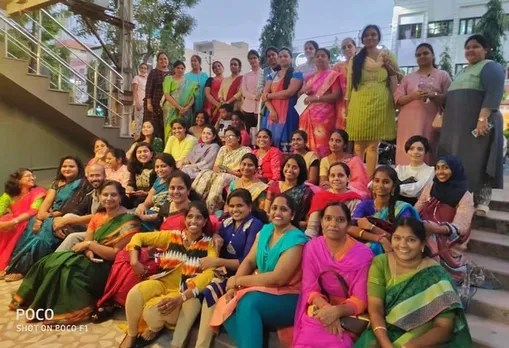 The group slowly grew as volunteers joined in. Amit and Saket decided to give it an identity and christened it Mitti Ke Rang even as the social activities continued.
Also Read: Sundarini: the organic milk revolution by women of Sundarbans
During the course of his social work, Amit's interactions with women made him realise that many of them were looking for opportunities to earn a livelihood.
The idea to help women entrepreneurs was already taking shape in Amit's mind and in 2019, he quit his job. Along with Saket, Amit began training five women entrepreneurs from Pune to make cloth and paper bags and got a few orders.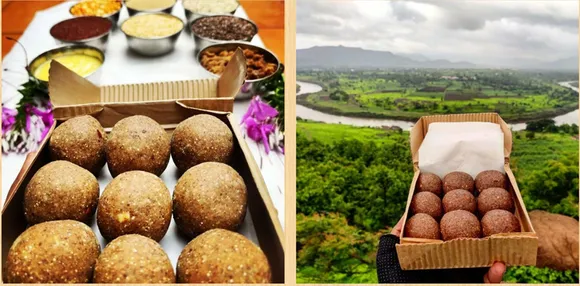 Then came Diwali which proved to be a turning point. After the successful sales during Diwali, Amit went on a backpacking trip across India to meet women entrepreneurs in rural areas and understand the challenges they faced in their businesses.
Also Read: How a daily wage earner set up Rs 250-crore breakfast company ID Foods
Capacity building
Since Amit already had a platform, he decided to use it to help the women entrepreneurs. "I decided to help market the products made by women and get them buyers from across the globe."
Mitti Ke Rang began full-fledged operations only from 2021 after the Covid pandemic subsided.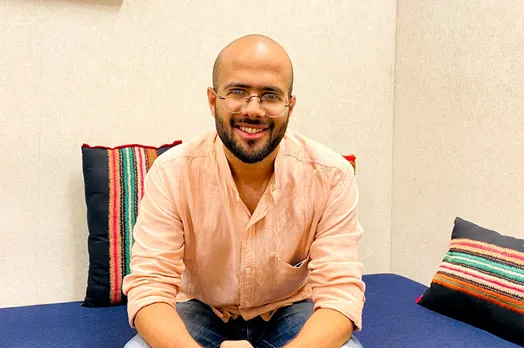 Forms were circulated to women entrepreneurs who wished to register their products on the e-commerce site. "We onboarded them and put up their products on the website. Now many are running successful small businesses."
Orders are placed on the website and these are passed on to the women who make the product and ship it directly. On every product, a commission of 18 percent is charged.
Also Read: Financial literacy turns housewives into community leaders
Amit says while the team does not run quality checks, the women entrepreneurs need to maintain high standards if they want to gain a customer base.
"These women have come to us through references and we have seen their products so we are quite sure of the quality, he says. And we offer 100 percent refund to customers if they are not satisfied with the product," he adds.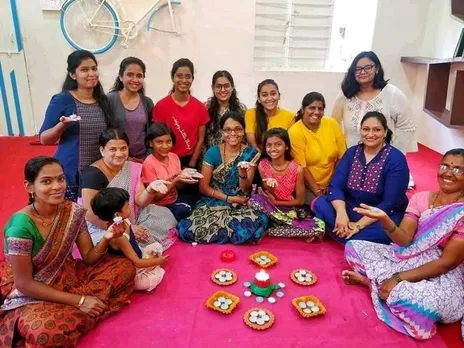 The women who joined Mitti Ke Rang were trained by Mehak Bansal, community manager at the enterprise, and other team members about how to create online content for their products, take photographs and upload information on social media platforms.
Also see: Gujarat's Pabiben Rabari: from a daily wager to a millionaire entrepreneur
A WhatsApp group of women has been created on which information is posted regarding training on various aspects of the business. Those who are interested join the sessions. Besides this, Amit says, fortnightly meetings are held with the women entrepreneurs to resolve issues.
Till December 2021, Mitti Ke Rang had onboarded 200 women entrepreneurs. But after changes in regulations making GST compliance compulsory for all vendors, those who did not have the required compliances have deregistered. Now 150 women are associated with the enterprise.
The case for e-commerce sites
Amit says the food category which has health foods and organic foods has done the best among e-commerce platforms.
While Mitti Ke Rang tries to ensure natural and organic products, not all of them have the tag. "We want to help women entrepreneurs. Small women entrepreneurs are not able to afford the costs of going organic or the inventory required. So, we don't insist on organic-only products."
Also Read: Gulmeher: Delhi's social enterprise turns women ragpickers into artisans; sells ecofriendly products globally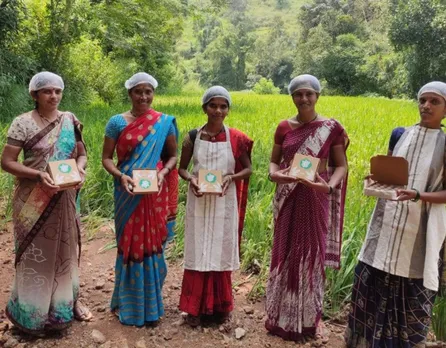 Sucheta Bhandare is one of the women entrepreneurs associated with Mitti Ke Rang. She is the founder of Earthpoorna, an organic and health foods enterprise. Currently, it is selling four types of millet-based laddoos and plans to add more healthy recipes.
Sucheta, 36, who was based in Pune earlier and is now in Goa, says she learnt about Mitti Ke Rang through social media. She has been associated with Mitti Ke Rang since last year and has found it very helpful.
"Mitti Ke Rang has helped us in marketing and increasing our reach, building a strong network and earning the trust of customers. I get regular orders from across India and about 30 percent are repeat orders," she says.
Also Read: 5 women entrepreneurs with successful startups that combine innovation with tradition 
Sucheta started her enterprise in 2019 and sources millets directly from farmers in Maharashtra and Karnataka.
Amit is of the view that e-commerce platforms have huge growth potential despite it being a crowded space.
Another point he underlines is communication with customers. "Our website clearly states 100 percent refund. Moreover, all four team members are available for customers 24x7.
"I think our approach is very hands-on while many other eCommerce platforms are still stuck with a 'chalta hai' attitude that doesn't work with customers," says Amit.
Also Read:  Tage Rita: Arunachal woman entrepreneur making India's first organic kiwi wine Naara Aaba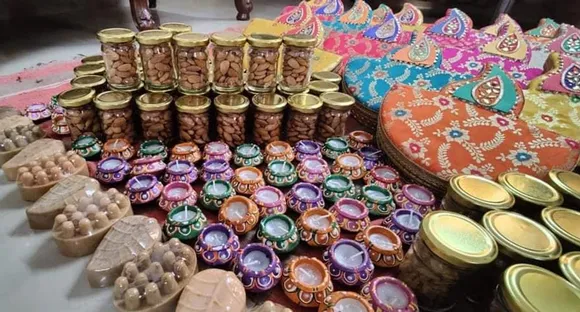 He cites another example. "Before Holi, we had around 400 boxes of organic colours left unsold. We decided to launch a campaign in Pune to deliver colours anywhere in the city within 24 hours. In two days, we delivered 350 boxes of colours with an average delivery time of eight hours," he says.
The modus operandi was that the colour boxes were shifted to two locations in the city and as and when orders were placed, all the bike and taxi service operators were used to make the deliveries.
Also Read:  One knot at a time: Chennai's Vidya Sam sets up successful home business using age-old macramé art in household décor
The future is digital
Amit says women entrepreneurs face many challenges, with access to funding being a major roadblock. "There is a complete lack of funding options for women entrepreneurs," he says.
Women need the funding for capacity building, buying raw materials, product packaging, social media promotion, product development, marketing, warehouse, giving more employment to women in their locality, medical Insurance and training in technology, computers and social media.
Mitti Ke Rang is a Section 8 and 80G certified enterprise; so it is eligible to receive donations and funds under CSR. "We plan to raise funds and give grants to women entrepreneurs to meet their financial needs," says Amit.
Mitti Ke Rang is also planning a foray into the NFT (non-fungible token) space, he adds.
(Urvashi Dev Rawal is a Jaipur-based journalist specialising in development, gender, and political reporting)
Also Read: Käse Cheese: Chennai's all-women artisan cheese startup empowers people with hearing impairment; expands operations to Gujarat & Rajasthan