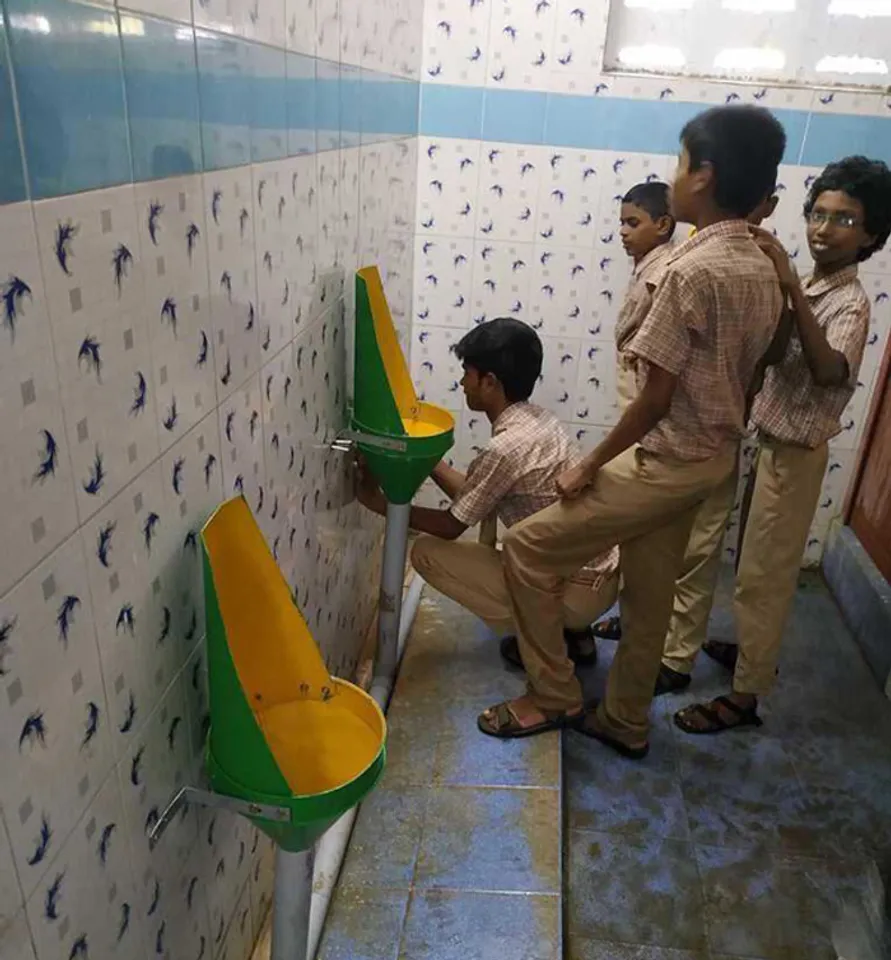 "Never doubt that a small group of thoughtful, committed citizens can change the world; indeed, it's the only thing that ever has."  - Margaret Mead, American anthropologist and author
This quote is prominently displayed on the website of Bengaluru-based social enterprise Reap Benefit. What you don't immediately know is that the citizens whom the enterprise mobilises are in the 12 to 23 age group! 
The enterprise has a platform 'Solve Ninja' that activates young citizens to solve small problems that leave a big dent in their local communities. The youngsters, called 'Solve Ninjas', have taken 94,000 actions, started 3,143 campaigns, and built 552 solutions since 2013.
Reap Benefit was founded in 2012 by Kuldeep Dantewadia and Gautam Prakash, both lovers of Bengaluru and committed to doing something for the city. As citizens, they wanted to go beyond talking about change and expecting someone else to bring it about. Garbage dumps on streets, dangerous potholes on roads, water scarcity, air pollution, lakes foaming with industrial effluents – the problems facing their city were many.   
Also Read: How i-Saksham's young education leaders are driving change in Bihar's most backward districts
"I have been involved as an active citizen since my school days. My school Shri Aurobindo Memorial School played a major role in teaching me about taking ownership of my environment, my street, and my city," says Kuldeep.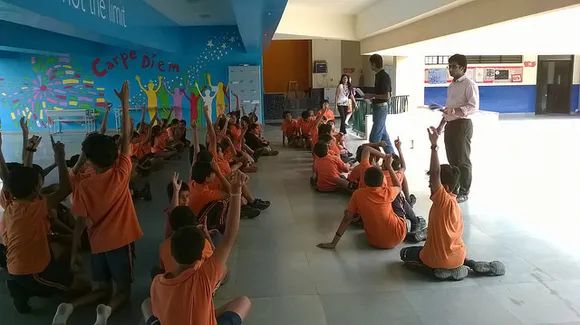 After studying at Christ College, during 2010-11, Kuldeep and one of his friends got involved in garbage collection for a year to understand the complexity of the problem. "We would collect garbage from around 150 households, transport it in auto, segregate it and figure out market linkages," he says.
He feels that people generally expect the government or big companies to solve civic problems and do not see the potential of citizens or society to solve them. "That's why we set up Reap Benefit. I have focused on young people," he says.
Also Read: Gyanada: where children from Mumbai's slums code, compute and create apps
Also, the younger they are when they get involved in citizens' issues, the more valuable it is for the ecosystem and democracy, Kuldeep adds.
'Doing' mindset
Kuldeep met Gautam at Ashoka Innovators for the Public, where he was then working. "He was very bonded with young people and came from a strong 'do-it' approach. He is also a self-taught coder. We had a common mission to build a cadre of young people to solve civic issues," says Kuldeep.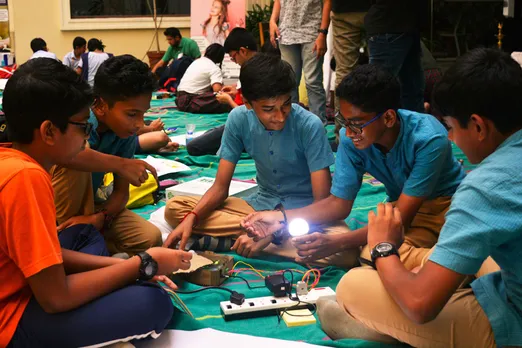 Reap Benefit started with 'hubs' in schools and colleges where youngsters were taken through a process of citizen problem-solving. Solve Ninjas emerged as a cadre who learnt to discover issues (local civic and environmental problems), investigate (collect data), solve (ideate and innovate), and share (the solution with local stakeholders and governing bodies). This grassroots mobilisation went on for five to six years. 
Also Read: Coimbatore's Kalvi Thunai: How a retired couple's zero-fee education centre is giving a bright future to thousands of underprivileged children 
"We realized that if we wanted to grow, we needed to build a technology platform which we started in 2015," says Kuldeep.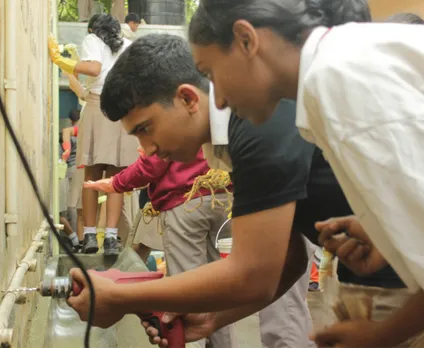 The duo realized that every youngster has a different persona. So, they came up with five different types of Ninjas. They are the 'Reporting Rhino' (to report, interpret and broadcast problems to citizens, relevant stakeholders, and local governance bodies), 'Campaign Chameleon' (to mobilize and inspire communities to find effective solutions), 'Hands on Hippo' (to build creative and innovative hacks or techniques), Techno Tiger' (use technology to develop and install solutions), and Action Ant (combining reporting, campaigning, and building solutions).
Also Read: Sanskriti Samvardhan Mandal: This Maharashtra school provides underprivileged kids with sports route to a better future
While 50 percent of Solve Ninjas have reported a problem in their communities to the local government or corporator, 60 percent have built tech and non-tech civic solutions.
Shivani Krishnamurthy who started as a Solve Ninja in class 8 is interning with Reap Benefit now, eight years later. "Kuldeep and Gautam would come to my school TVS Academy in Hosur, Tamil Nadu, twice a month. What I liked about engaging with Reap Benefit was that it was hands-on work. They treated us, children, as equals and we could approach them with questions or doubts without hesitation. Our school was plastic-free. We became aware of water conservation, saving energy, recycling and other environment-friendly actions because of Reap Benefit," says Shivani. 
Another Solve Ninja Kaushik R says: "Reap Benefit made me aware of environmental issues and shaped my career choice and vision for life. I am in my first year of engineering at NIT Trichy, and I am planning to do an MTech in environmental engineering. I feel working for the environment sector is the need of the hour," he says. 
Also Read: From 'rat eaters' to lawyers & engineers, how Bihar's SSK School is helping Musahar community rise above poverty & stigma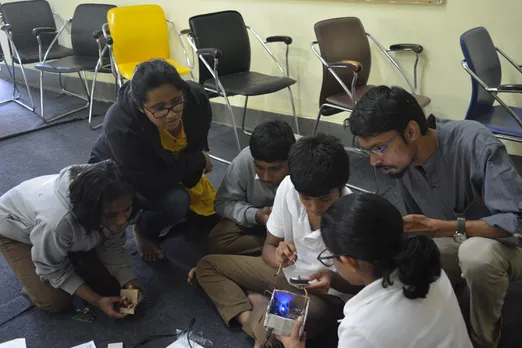 When Kaushik was in school, he was involved in a Reap Benefit project to provide 'waterless urinals' for neighbourhood government schools. "I also invented a water meter to reduce wastage of water. Currently, I am involved in making an app to give the user a personalised awareness about the green cover in his or her area and provide solutions. This app has won me an international scholarship," he says.
Open to all
Elaborating on how Reap Benefit functions, Kuldeep says: "We have youngsters in different parts of the country who mobilize themselves as they want to solve issues. We call them 'spokes'. 'Super spokes' are our partners – public or private. Young people can join us by calling us. There is no selection process. We do not want to create another competition or rat race! Every youngster should believe that he or she can bring about change."
Also Read: Raju Kendre: Farmer's son connecting youth from tribal & marginalised communities with India's top educational institutions
Also, the Reap Benefit team is very approachable. There is a strong word of mouth which plays a part in drawing youngsters to engage with the enterprise. They hear about the experiences of friends and are motivated to join too.
Young people are developing invaluable skills in the process of problem-solving, says Kuldeep. 
Reap Benefit has active participation from Karnataka, Tamil Nadu, Rajasthan, Bihar, Andhra Pradesh, Delhi, and Himachal Pradesh. The social enterprise has a core team of 35-40 people apart from the Solve Ninjas.
It has made a huge dent in increasing citizen participation. 
Also Read: How Toybank's learning-through-play is helping at-risk children grow into responsible adults
"We have had a significant impact on sanitation and holding municipal authorities responsible for potholes," he adds.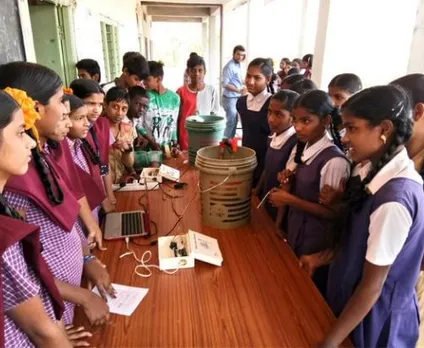 He says that their most impactful campaign probably was during the critical COVID period. "We helped 1.6 million people in and around Bengaluru during COVID. We came together and showed the power of young citizens and hyperlocal technology. We provided information about healthcare facilities, and mapped demand and supply to find where people needed healthcare, medicines, and food. In Tamil Nadu, we helped daily wage workers. We also helped in addressing the problem of bed allotment."
Also Read: To Sir, with Love: Bhopal journalist empowers underprivileged girls through education
Waterless urinals are urinals that do not have to be flushed after every use. The prototype was made from an overturned 20-litre water can. Some of the other innovations are an air quality monitor to make air quality data accessible to citizens, an aerobic composting accelerator to deal with wet waste, and an additional fitting to a tap that reduces the amount of water used by 40 to 60 percent.
In collaboration with other organisations, Reap Benefit has conducted research on lake improvements, solid waste management, urban school sanitation, and carbon footprint audit of markets.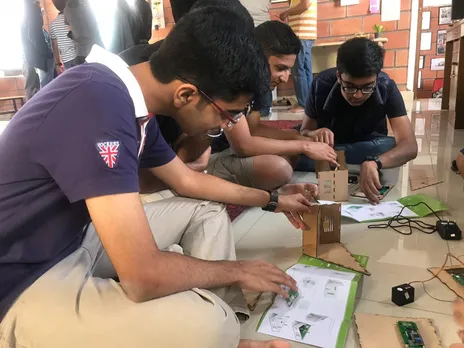 As for their funding model, Kuldeep explains: "We have philanthropic institutions supporting us. We also generate some revenue through royalty for solutions we develop. Youngsters can contribute if they see value in the projects."  
Also Read: From chalk-and-talk to doing-and-learning, how Bangalore's Mantra4Change is transforming education in under-resourced schools
Tribute from Obama
Reap Benefit has won several accolades. The most treasured one was being acknowledged by former US President, Barack Obama, during a town hall with young people in Delhi in 2017. It has been recognised by hundred.org as one of the top 100 educational innovations. 
The enterprise has won the Ashoka Fellowship for social impact and Unilever Young Entrepreneurs Award.
What are Reap Benefit's plans? The enterprise aims to activate 10 million action-oriented citizens by 2030 to engage in civic and climate action. "We want to improve local governance in the country either by young people contesting elections or by holding the authorities accountable," says Kuldeep. It is a telling fact that 83 percent of Solve Ninjas today believe that citizens play an important role in the governance of the country.
(Aruna Raghuram is a freelance journalist based in Ahmedabad. She writes on parenting, personalities, women's issues, environment, and other social causes.)
Also Read: Listening, teaching & inspiring: How Chennai's TQI is mentoring students in 30 districts