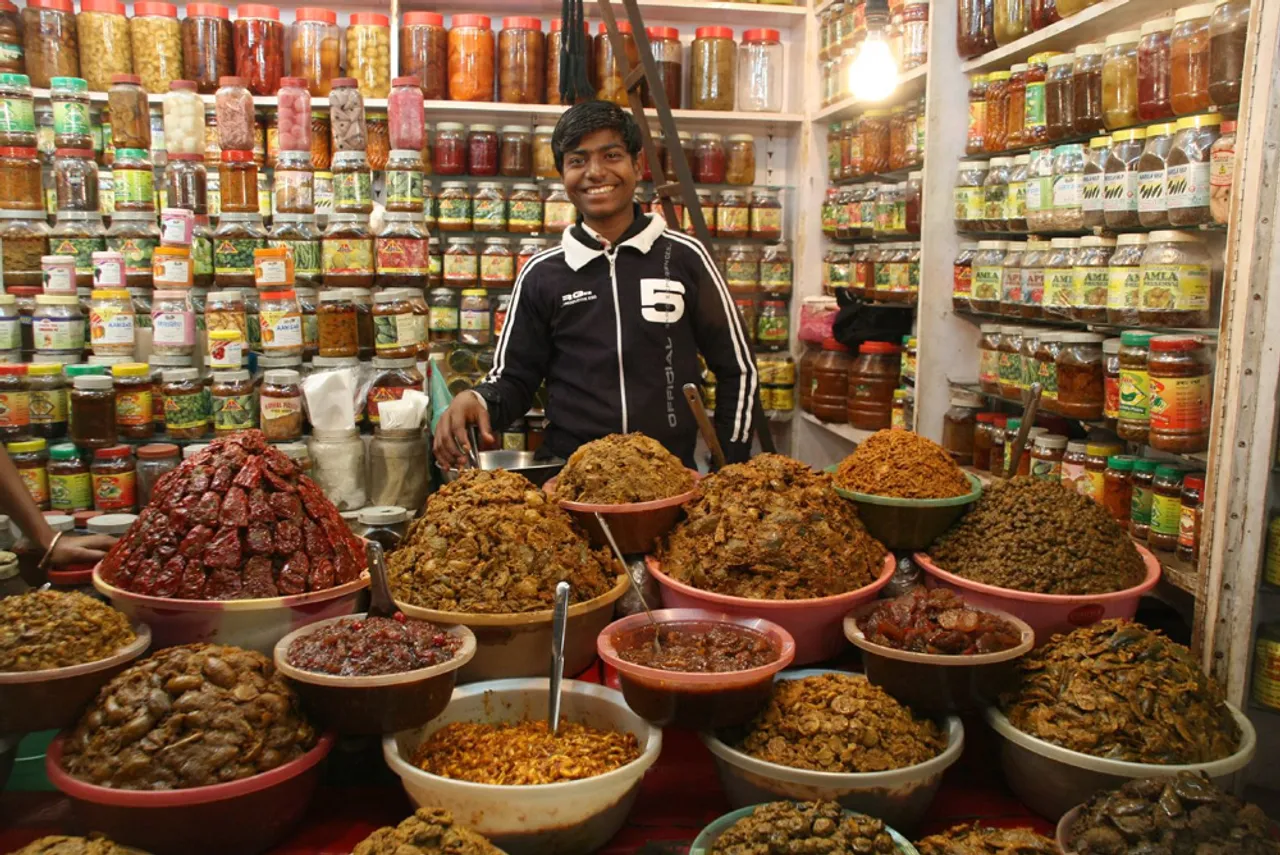 The world history of pickles and the process of pickling began with an Indian connection! But that shouldn't be a surprise since India is the oldest living civilization in the world. SoNew York Food Museums' Pickle History timeline says cucumbers, brought from their native India, helped begin a tradition of pickling in the Tigris Valley (Iraq) in 2030 BC.
The Hindi word for pickle, Achar, is said to have come from Persia where Achar means 'powdered or salted meats, pickles, or fruits, preserved in salt, vinegar, honey, or syrup.' The name for pickles varies from state to state in India – the Hindi Achar is Pachadi in Telugu, Oorugai in Tamil, Uppinakaayi in Kannada, Athanu in Gujarati, Loncha in Marathi and Acharya in Odia. 
Also Read: Farohar: How a mother-son duo is popularising Parsi cuisine through authentic recipes
Just as cuisines, the method of pickling also varies across the country. But some spices and oils that remain common are mustard oil, sesame oil, mustard seeds, nigella, fenugreek and the use of asafetida (heeng). In Andhra, tamarind or imli is used in many pickles while in Uttar Pradesh, Bihar and Punjab, mustard seeds (rai) are integral to almost every pickle. Here are some lesser-known pickles from across India: 
Lotus stem pickle or kamal kakdi ka achar is made in Kashmir, Punjab and is popular among the Sindhi community. In Sindhi, it is called sandyal biyun jo achar. The pickle is made by parboiling and cooling lotus stem pieces and then adding to a coarsely grounded spice mix of carom seeds, anise, black pepper, and coriander seeds. Mustard oil and lemon juice are added to the pickle, which is ready in four to five days.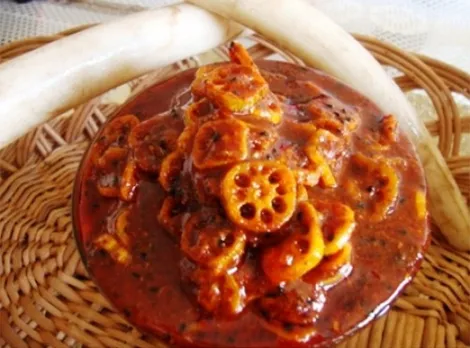 2. Drumstick pickle or Andhra's Mulakkada Pachadi uses tamarind besides mustard seeds, cumin seeds, fenugreek seeds and other spices which are finely powdered. Drumsticks are first cooked in oil and other spices and the tamarind paste is added towards the end. The pickle is ready to serve as soon as the gas is turned off.
Also Read: From ragi momos to snails, how tribal food is becoming the ambassador for Jharkhand's indigenous culture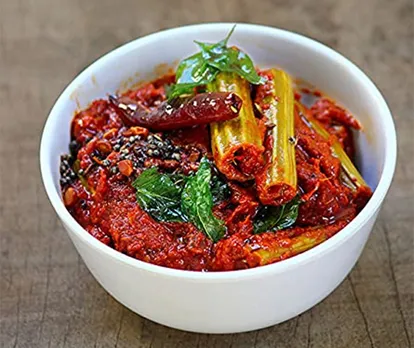 3. Bitter gourd pickle or karele ka achar: This is a north Indian achar where the bitterness of the karela is first removed by coating it with salt, leaving for some time and then washing it. Later the gourd is cooked with spices and mustard oil or sesame oil and cooled before storing in a jar. Vinegar is added to the pickle to make it tangy.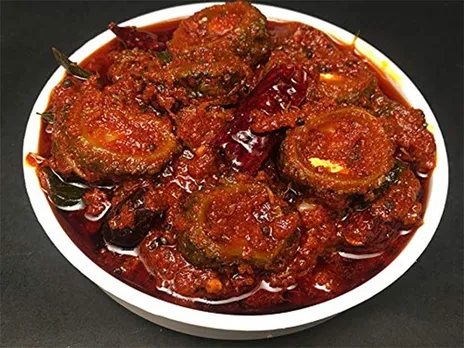 4. Fermented bamboo shoot or mesu pickle is originally from Sikkim but is made across the North East. In the Limbu dialect, 'me' means tender bamboo shoots and 'su' means sour. Pieces of bamboo shoots are mixed with crushed garlic, chilli powder, mustard oil and salt and put in glass jars. After a day or two, the mixture is fermented and ready.
Also Read: How 2 sisters are reviving cuisine of Bannuwal Hindus who migrated from Pakistan after Partition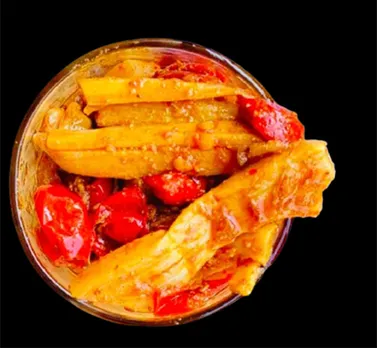 5. Fiddlehead fern or lingri pickle: In Himachal Pradesh and Kashmir, fiddlehead is not cultivated but found in plenty in the wild. The tender, tightly curled new shoots of fern are used to make the pickle in summer. Scales present on the stem are removed with a wet cotton cloth, washed and dipped in boiling water for 2 minutes. They are then cut, dried in sunlight for a day. Spices are added along with smoked and cooled mustard oil to pickle the ferns.
Also See: In pictures: From Sindhi gheeyar to kanji vada & bhabhra, traditional Holi food as colourful as the festival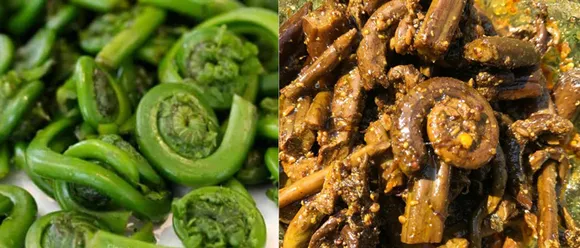 6. Kachri ka achaar or wild melon pickle: Found in the hot, arid regions of Western India, Kachri powder is used extensively in rural Rajasthani cuisine and is known for its medicinal properties. The vegetable is washed, wiped, dried and a slit is made into which coarsely ground spices are stuffed. Later oil is added to the jar and the pickle is ready after two to three days.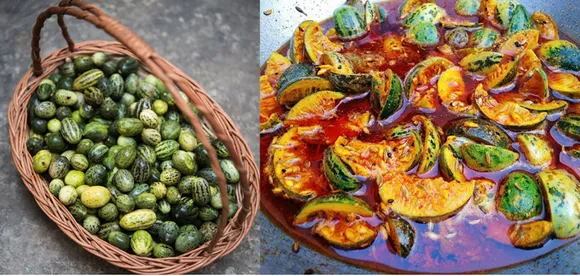 7. Orchid flower buds or Kachnar pickle: This is a Himachali speciality. Orchid flower buds are pickled with mustard oil, roasted cumin seeds, nigella, red chilli and vinegar. The tangy and tender pickle lasts 10-12 months.
Also Read: How home chef Sumitra Kalapatapu is popularising the little-known Andhra Brahmin cuisine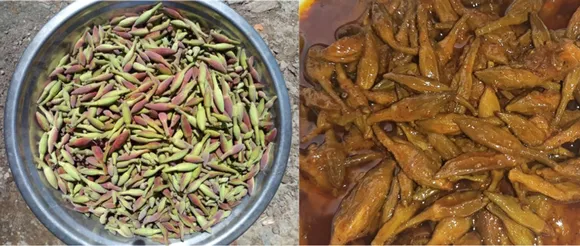 8. Kolhapuri Thecha: This is achutney pickle from Maharashtra and is very hot in flavour. It is well known for being the spiciest pickle sauce in the South-West region. Made mostly with Kolhapuri red chillies, the pickle gets a crunch from peanuts. Garlic and asafoetida are also added to the pickle, which goes well with the Maharashtrian cuisine, especially bhakri, as well as dal-rice or dosa. It can be stored for many months in airtight jars. 
Also Read: Uttarakhand: Garhwali & Kumaoni food in pictures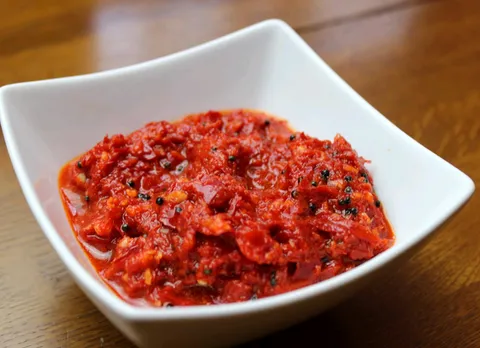 9. Mushroom pickle: Button, shiitake, porcini or any other variety of mushrooms can be used for pickling. First, the mushrooms are boiled in water to which lemon juice has been added. They are then cooked till fully heated along with coarsely ground ginger, garlic and other spices. The pickle is put in a jar on cooling and is ready in 2 days.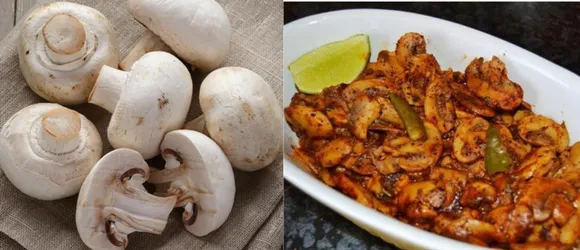 10. Banana flower pickle is mostly made in the North East and some parts of South India. The flower is first cleaned by removing the pistil and soaking it in buttermilk. It is later drained and flowers are fried in oil. Roasted and ground fenugreek, cumin, coriander and other spices are added to make the pickle
Also See: In pictures: Bihari food beyond litti chokha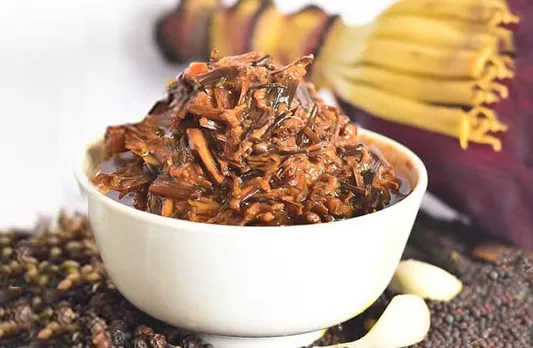 11. Ivy gourd or tendli pickle is mostly made in Goa and the coastal regions of Maharashtra. The gourd is cut lengthwise and salt and turmeric are rubbed on the pieces, which are left to dry in the sun for a day. Then a paste of spices and vinegar is prepared. Tendli is added to hot oil along with curry leaves and then the spice mix is added. The mixture is cooked, cooled and then bottled.
Also Read: How Pushparani Sarkar became YouTube millionaire at 82!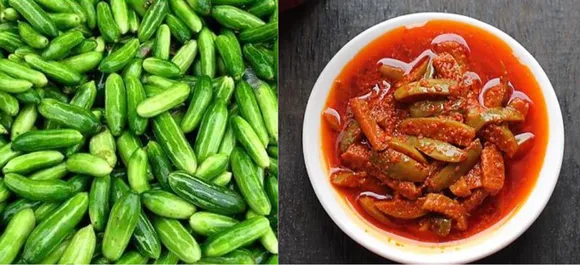 12. Peach or aroo pickle: This pickle is also a Himachali speciality, mostly made in the Kullu region. Peach is boiled, cooled and allowed to dry for a day. Later, they are stuffed with roasted and ground thyme, fenugreek and black mustard seeds before being put into earthen pitchers smoked with asafetida for fermentation. They can be stored for up to two years.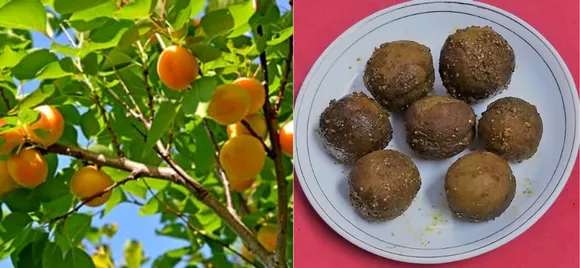 Also Read: Nanga Hittu: Reviving tribal cuisine of the Badagas from Nilgiris