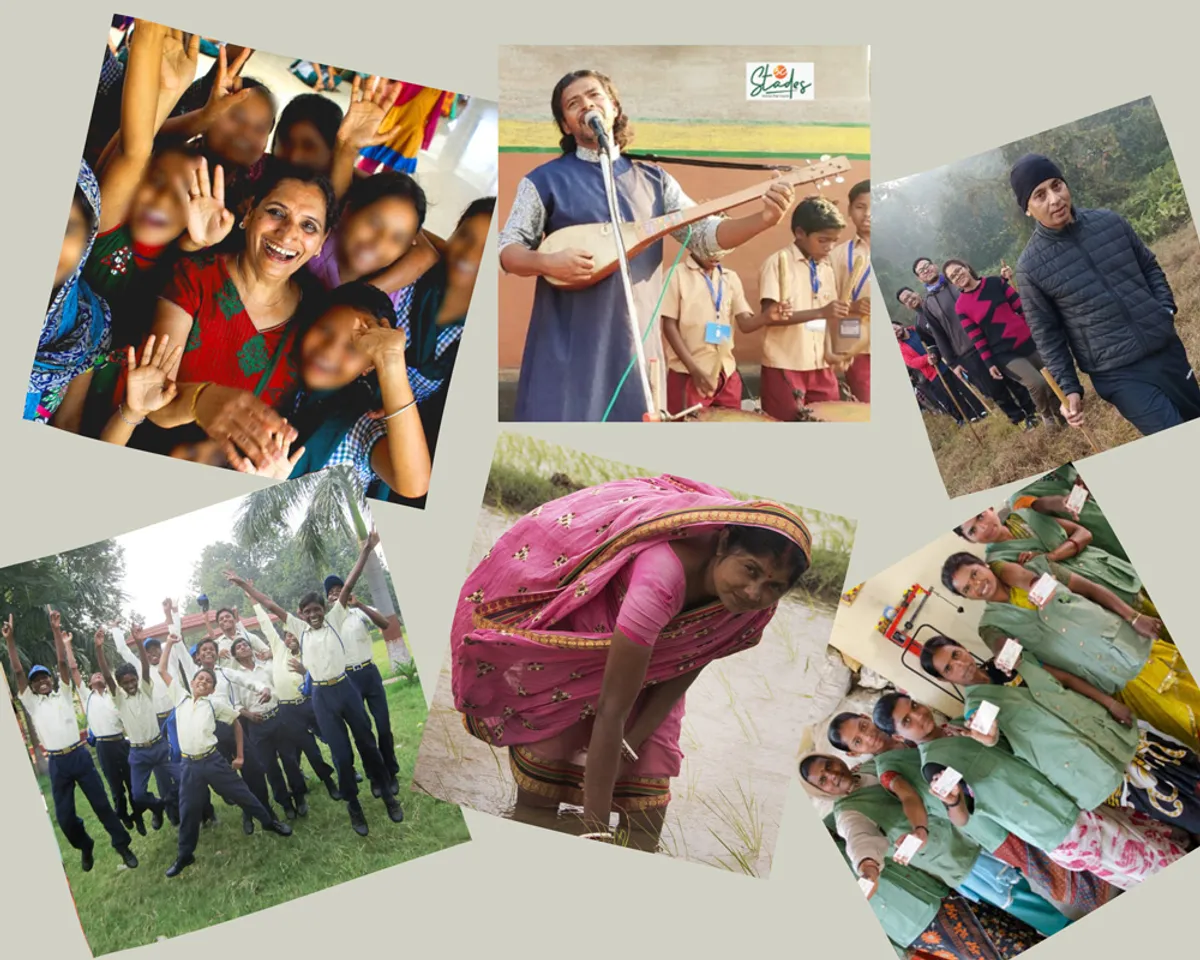 If 2020 was the year of COVID, 2021 was the year of vaccination against the Coronavirus. It was also the year when India was hit by the second wave, resulting in a shortage of oxygen cylinders, hospital beds, medicines, vaccines and the loss of loved ones.
There were men and women across India who took upon themselves the task of giving a dignified burial or cremation to those who lost the battle to COVID. And then there were those serving free meals to patients and their families. The stories are countless and as diverse as the spirit of India.
The environment warriors kept up their work despite all odds. Greening the earth to make this planet more livable, training others to opt for organic farming, creating food forests, rejuvenating water bodies and conservation of native plants and animals are works done by a handful of people but benefit all of us. And they deserve our appreciation and respect for the same.
Some others are helping the differently-abled to live a life of respect and dignity by training them to be independent. Women are breaking the age-old shackles and empowering themselves, creating role models for others. Some institutions are working tirelessly to ensure a brighter future for children, especially those from extremely marginalized communities.
And impoverished families are sending their children to work in the hope of arranging two square meals, not realizing the heightened risks of trafficking. Many institutions are working round-the-clock to prevent trafficking. 
While 30 Stades keeps bringing the outstanding work of people to you throughout the year, the end of 2021 is a time to look back at some individuals and institutions that have brought a smile to many. They will inspire you in 2022 as well. The following list is not based on any ranking:
1. Women warriors who helped cremate COVID dead bodies: Traditionally, women are not allowed to perform the last rites. But as the second COVID wave raged across the country last April, a handful of women in Gujarat and Uttar Pradesh defied socio-religious norms to help hundreds of families cope with their suffering. And they became an inspiration forever.
Heena Velani, 24, who is pursuing post-graduation in law (LLM), from the HNG university in Patan, Gujarat, and Versha Verma and Azra Mobin in Lucknow spent days and nights giving a dignified burial to the COVID dead whose families also could not bid them last goodbye. Versha started a free-of-charge vehicle to carry the mortal remains of COVID patients to Baikunth Dham and Gulale Ghat crematoria in the city.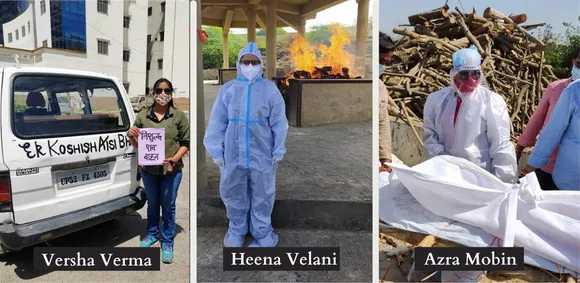 Azra not only took charge of cremating bodies, learning Hindu rituals alongside but also helped arrange oxygen cylinders and Remdesivir injection for patients in hospitals in Lucknow.
Heena and her other friends would cremate the bodies, store the ashes in the matki (earthen jar) and send them to the relatives the next day. If the relatives were far away, they would send the ashes via courier. And in case there was no one to collect the same, they immersed them in the nearby water body.
Read more about their work here: Meet India's Hindu-Muslim women giving dignity in death to COVID victims
2. Aamon: Aamon is East India's largest all-women producer company formed with support from Pradan (Professional Assistance for Development Action), a civil society organization working with the poorest communities in rural India.
They work in the Nayagram block of Bengal's Jhargram district, which was once the hub of Maoist violence. Aamon has brought hope and prosperity through the financial and social empowerment of women by increasing their incomes three-fold besides the conservation of biodiversity through native knowledge.
Read more about their work here: Aamon: Tribal women in violence-hit Bengal province triple incomes with organic rice; revive traditional varieties
3. SSS Foundation & SSK School: Shoshit Seva Sangh (SSS) Foundation was founded in Patna, Bihar, by retired IPS officer Jyotinivas Kumar Sinha in 2005, who was conferred with the Padma Shri in 2019. Sinha is no more, but his legacy continues to endure and thrive.
The foundation and the school work with children of the Mahadalit Musahar (meaning 'rat eaters' in Bhojpuri) community and provide them zero-cost high-quality education, boarding, lodging, clothing and healthcare. As a result, the community, where the average literacy rate is just 3 percent (all-India average is 73 percent), has got its first lawyer and many have students have become engineers, teachers and are aspiring entrepreneurs.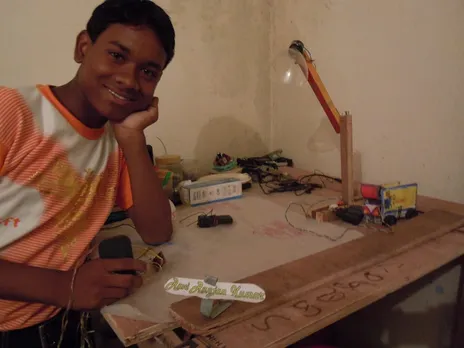 There are 500 children from the Musahar community who are currently studying in SSK School and many are pursuing higher education. Some are preparing for various exams and others are seeking jobs. This story is bound to stay with you forever.
Read more here: From 'rat eaters' to lawyers & engineers, how Bihar's SSK School is helping Musahar community rise above poverty & stigma
4. Hasiru Dala: NGO Hasiru Dala (green force in Kannada) was started in 2010 by Anslem Rosario and Nalini who wanted to organise waste pickers in Bengaluru and provide them with a platform. Today, it has a team of 100 people in a dozen cities in Karnataka and one in Andhra Pradesh.
Thanks to efforts by Hasiru Dala, Bengaluru became the first city in India where waste pickers were given occupational identity cards by the municipal corporation.
Since August 2011, some 10,437 informal waste pickers and waste sorters have got occupational ID cards.
Hasiru Dala also tries to get them other benefits such as schooling for children, health care, housing, pension, and opening bank accounts and providing loans and scholarships for children.
Read more here: How Bengaluru's Hasiru Dala has given identity & dignity to over 10,000 faceless waste pickers
5. Rescue Foundation: Triveni Acharya, a former investigative journalist, and her husband set up the Rescue Foundation in 2005 to rehabilitate and repatriate victims of human trafficking from India, Nepal and Bangladesh who are sold into prostitution.
Triveni and her staff have faced abuses, threats and attacks several times by gangs and mafia involved in trafficking. She lost her husband, Balkrishna, to one such attack in 2005 but has continued her work relentlessly.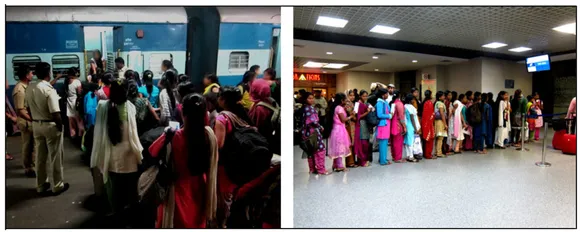 Her team conducts rescue operations like a raid. A volunteer of the foundation acts as a decoy customer and visits a brothel. Sometimes, if the information about a raid is leaked then girls are crammed into cells made in walls and ceilings of the brothel and have been rescued from there too. So far, the Rescue Foundation has rescued over 6,000 girls and rehabilitated and repatriated more than 15,000 girls.
Read more about their work here: Rescue Foundation: How Triveni Acharya saved over 6,000 girls from forced prostitution
6. Talent Quest for India: The habit of listening to others and letting them pour their heart out led to the setting up of Talent Quest for India. In 2008, G Balasubramaniam joined hands with college friends S.S Kandavel and Madhusudhan Balasubramaniam to design Express – a gamified module, which included news reading, movie dialogues translation and acting to boost spoken English skills. 
The network of Express volunteers and participants grew organically and in 2010, Talent Quest for India (TQI) Trust was born. TQI, a Chennai-based non-profit, is a team of youth volunteers who work towards creating socially responsible leaders. 
It has catered to over 30,000 students, engaging 3,000 youth leaders to deliver holistic development and social awareness programmes. 
Read more here: Listening, teaching & inspiring: How Chennai's TQI is mentoring students in 30 districts
7. HashHackCode: Manu Sekar is the founder of HashHackCode, a start-up that teaches coding to neuro-diverse students. Starting in 2019 with four students under its wing, HashHackCode currently has over 60 students from across the world out of whom many are avid enthusiastic coders already.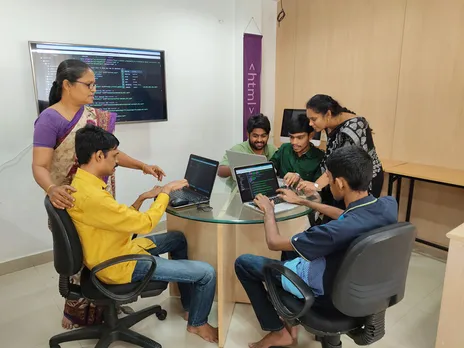 It works with students with autism, Down's syndrome, ADHD (attention deficit hyperactivity disorder) and those who have speech and learning difficulties. HashHackCode's 'creative coding' curriculum lets individuals look through the world of coding as a problem that requires a solution rather than looking at the subject that requires an output. Some of the students are now self-employed, coding for others or are working on projects as coders.
More here: Breaking stereotypes: How Chennai's HashHackCode is creating 'differently-abled' coders
8. Sido Kanhu Mission: Set up by Santhali folk Singer Naren Hansda, the Mission is home-cum-school for orphaned Santhali children, who have also been greening the southern end of the Ajodhya Hills in the Purulia district of West Bengal. Barren until about a decade, the hills got a new lease of life after Hansda began a plantation drive and was soon joined in by the children. Local authorities also took notice and began distributing free saplings for plantation
Hansda provides shelter to 30 orphaned children from the Santali community and established the Sido Kanhu Mission School for them in 2013. Later, several students from other villages joined the institute. Over 130 students are provided free education in Bengali and Santhali medium at this school.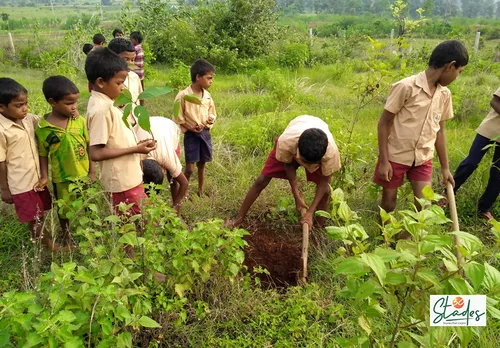 Hansda performs in schools and on the streets to raise funds for looking after the orphaned children. And as for the hills, trees of native species including palash, amla, bahera, myrobalan, Coromandel ebony, mahua and piyal have covered the hummocks, which are now home to wild rabbits, rock pythons, jackals and many species of birds.
More on Sido Kanhu Mission here: How a Santhali folk singer & orphans turned barren land into forest at Bengal's Ajodhya Hills
9. Samir Bordoloi: A farmer from Assam, Samir Bordoloi, has been trying to reverse the ill-effects of chemical farming and mono-cropping by creating edible food forests on existing forest land using traditional food wisdom.
He is training 'Green Commandos' across the North-East in zero-cost organic farming. Through his 550 Green Commandos programme and his organisation Spread NE – (Society for the Promotion of Rural Economy and Agricultural Development, Northeast), he hopes to make farming a dignified and attractive profession once again that will draw youth to it.
The farmers have given up dependence on conventional farming techniques of using hybrid seeds, fertilisers, pesticides have seen incomes rise through zero-cost organic farming.
Read more here: Assam's Samir Bordoloi glamourises zero-cost organic farming; draws Northeast youth back to agriculture
10. Anand Malligavad: Mechanical engineer-turned-lake conservationist, Anand Malligavad has revived 11 dead lakes in Bengaluru since 2017. He targets to clean and revive another 45 lakes by 2025.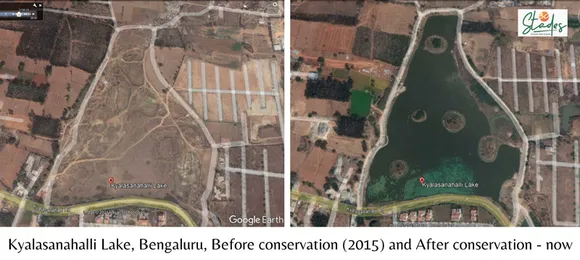 Malligavad garners the support of locals living around the lake before starting his restoration work. This makes it easier to maintain the lake later. The mud dugout is used to create islands on the lakes where local flora and fauna flourish. Reviving each lake requires a different strategy depending on its surrounding topography, soil, catchment area and livelihood of the people.
His restoration work has led to 1,500 crore litres of water being filled in the lakes. This has rejuvenated 8,400 borewells and benefitted 34 villages and 2.97 lakh people who live around the lakes. 
Read about his works here: Bengaluru engineer revives 11 dead lakes, targets to rejuvenate 45 water bodies by 2025