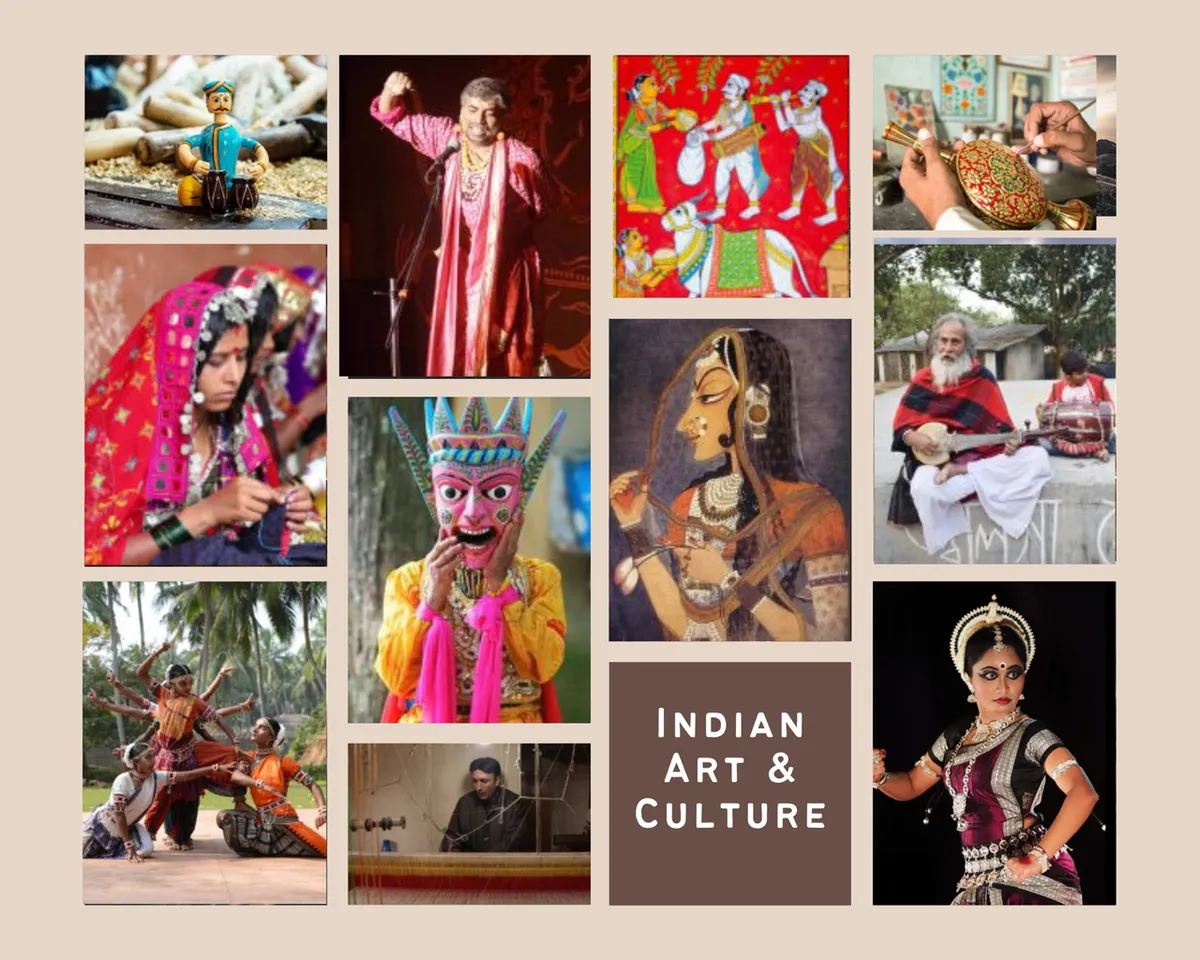 Culture is a way of life. It includes a society's beliefs, norms, values, customs, laws and lifestyle. Culture varies from country to country and from state to state within a country. Being also influenced by geo-climatic factors, culture also changes every few kilometers in a vast country like India where more than 2,000 ethnic groups live together. India also is home to every major religion in the world – Hinduism, Christianity, Islam, Buddhism, Jainism, Sikhism and Zoroastrianism. That makes India a melting pot of cultures, which have travelled here from all parts of the world.
Culture includes both arts and crafts. The arts or fine arts include literature, visual arts of painting and drawing and also the performing arts that encompass theatre, music, dance and architecture.
See: Nirvana through dance: Uma Dogra's journey through Kathak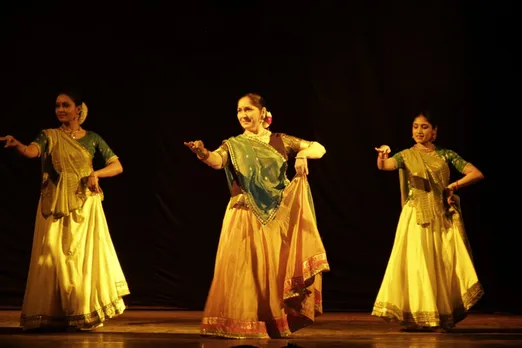 Craft involves the creation of something new using hands (and not machines though many processes within crafts are now being mechanised). So crafts can be classified into five basic types — textile, fashion crafts, decorative crafts, paper crafts and metal crafts and include sculpture, metalwork, handloom weaving, knitting, embroidery, paper mache, ceramic and pottery making etc.
The story of Indian crafts
The story of Indian crafts is possibly as old as the history of civilization itself. Like the use of sil-batta (grinding stone) can be traced back to the ancient ages. Today, a very few people continue to make the sil-batta but the stone craft survives because it still has patrons. The Bhils and Bhilala tribes of Madhya Pradesh have been making Jhabua dolls for hundreds of years, which stand out for the use of clothes and tan skin colour.
Read: MP's Jhabua scripts a success story with its traditional tribal dolls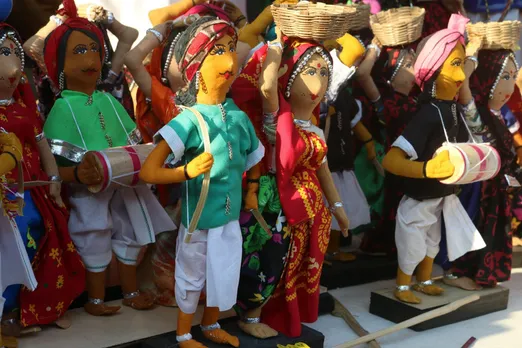 And Dhokra art of the Damar tribe, practiced mostly in Odisha, West Bengal and Jharkhand, is over 4,000 years old. At the Mohenjo-Daro site, Dokra artifact of a dancing girl has been found, showing the presence of a robust culture even back then. This history makes the story of Indian crafts and handicrafts both interesting and fascinating.
Both Dhokra and Jhabua dolls are part of the long list of tribal crafts of India which are unique and mostly make use of the locally available natural resources.
Read: Gujarat's Pabiben Rabari: from a daily wager to a millionaire entrepreneur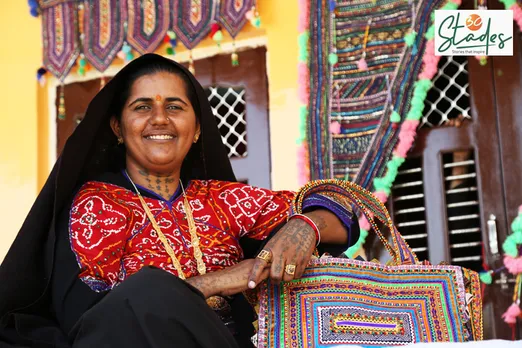 Each of the traditional crafts of India also has a history behind it. Like the paper machier craft of Kashmir, it is said, came along with Sufi saint Mir Sayyid Ali Hamadani from Persia. The other belief is that Kashmir's 8th ruler Zain-ul-Abidin saw this art in Samarkand, now in east-central Uzbekistan, and brought some artisans with him on return. They taught the art to Kashmiri locals and their descendants continue to practice the craft in the valley even today.
See more: Visuals of paper maché: Kashmir's 700-year-old 'chewed paper' craft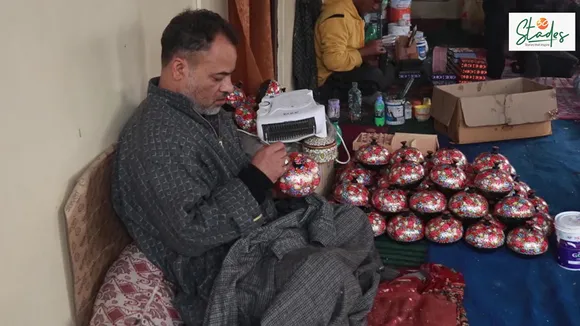 Similarly, the Kinnala doll-making practiced in the Kinhala village of Karnataka, traces its origins to the 15th century when it was patronised by kings of the Vijayanagara Empire.
More here: Women artisans help resurrect Karnataka's Kinnal hand-painted woodcraft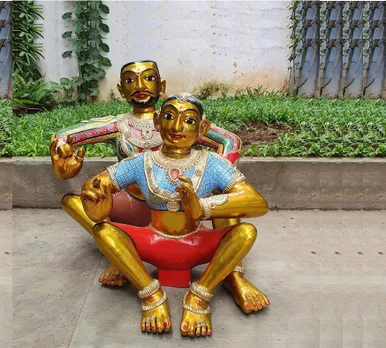 These centuries-old handicrafts of India are practiced in the little-known nooks and corners of the country even today. And artisans continue to follow the traditional age-old methods to create beautiful artifacts, textiles, dolls, articles of daily use, items used on festive occasions, toys and decorative pieces.
Most famous arts and crafts of India
Since India is a country rich with arts and crafts, there is no way to choose any craft on the basis of popularity or fame. Each art and craft has famous artisans, which are annually awarded by the Government through Padma awards, Crafts Council of India awards, Sangeet Nataka Akademi awards and many other state and national level awards.
Also See: How COVID-19 and India-China tensions have changed India's 900-year-old Patan Patola weaving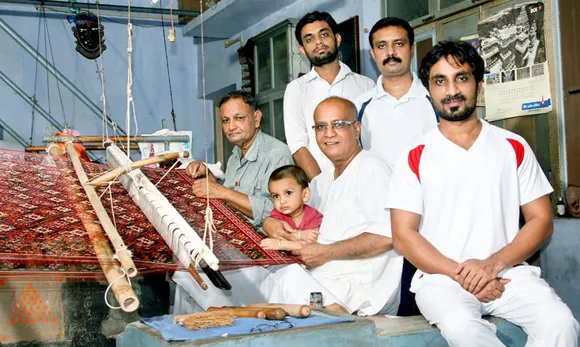 In fact, the best way to find the most famous arts and crafts of India is to go state by state. If Pashmina shawl weaving is a world-famous handloom craft of Jammu and Kashmir, then Punjab is well-known for its colourful and exquisite Phulkari hand embroidery, which can enliven any piece of cloth. Uttar Pradesh's black pottery makers and dholak makers are no less famous than the Patan Patola weavers of Gujarat, who have been weaving for over 900 years.
See: How Nizamabad's 500-year-old black pottery is regaining lost glory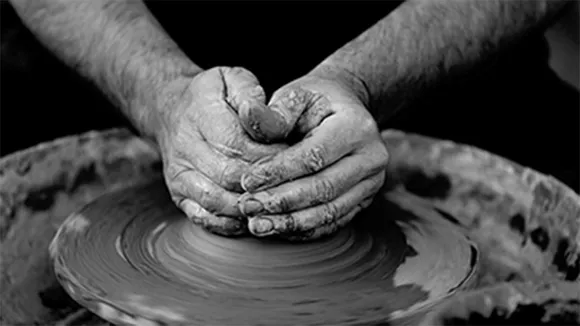 Bihar's famous for its eco-friendly craft called Sikki grass craft. It has found a global audience due to its sustainable nature.
See: Bihar's Sikki grass craft finds global market amid rising demand for eco-friendly artifacts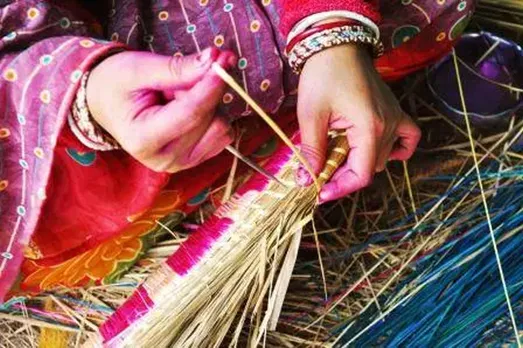 This list is very long and is not just limited to one craft per state. Actually, each of the 30 states of India is home to many forms of arts and crafts. From local painting styles, which vary from region to region like Phad and Meena paintings of Rajasthan or Patachitra of Odisha to folk songs, which change every few kilometers, the variety in India is immense.
Also See: Village in Jharkhand's Maoist hub transforms into eco-tourism spot reviving lost arts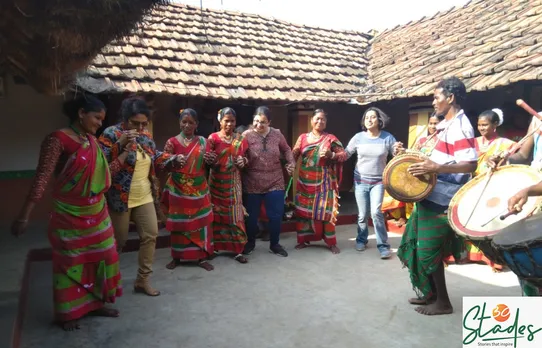 Most of them remain the heritage crafts of India – passed on from one generation to another. Across India, there are families, which have been practicing their family crafts for hundreds of years like the Joshi family from Rajasthan's Bhilwara has been making Phad paintings since the 9th century (over thousand years).
Also Read: How Kalyan Joshi has made Rajasthan's 1,000-year-old Phad paintings trendy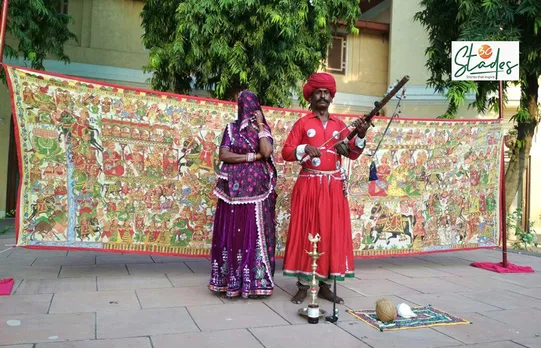 And the Chitrakathi paintings from Maharashtra trace their history to the reign of Chhatrapati Shivaji, who saw these artisans in a jungle over 400 years back.
Look up: Maharashtra's Chitrakathi painting: keeping alive the legacy of Chhatrapati Shivaji's spies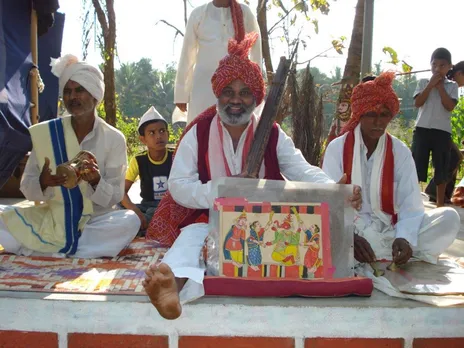 Textile crafts of India
Textile crafts of India merit a special mention because of many factors. One, our artisans in all parts of the country, have retained the used of traditional handlooms in their respective weaving clusters. Machine looms have come up everywhere, but our dedicated artisans continue to practice their handicraft.
Two, these are among the crafts with the longest gestation period. Like an intricately patterned Patan Patola saree takes between 6 and 8 months to be ready while it takes about 10 days to complete a plain pashmina shawl on the handloom.
See here: Political uncertainty in Kashmir brings pashmina weavers' looms to a grinding halt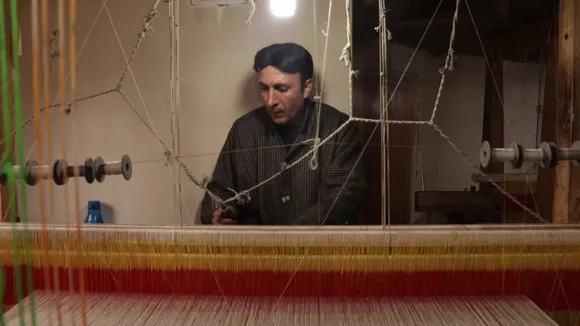 Three, since these crafts can be practiced within homes, they have empowered women who are an active participant in the process. Like the famous Dhabla shawl, also known as the Rabari or Rebari shawl from Kutch in Gujarat sees active participation of women in spinning the yarn and even dyeing them.
Read: Bhujodi: Gujarat village that turned a nomadic tribe's shawl into a global fashion statement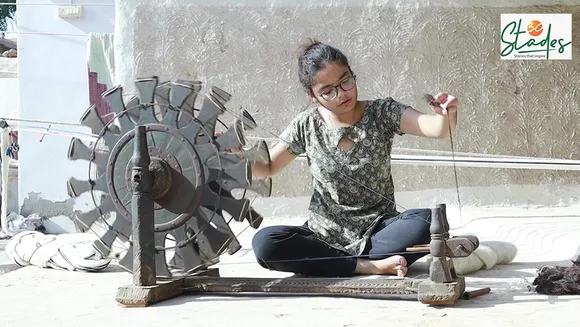 Four, these crafts have truly bought India on the global fashion map. The crafts map of India will be incomplete without these handloom textiles because their buyers are now across the world.
Read: Rajasthan's Badshah Miyan takes 700-year-old leheriya craft & natural dyes to the world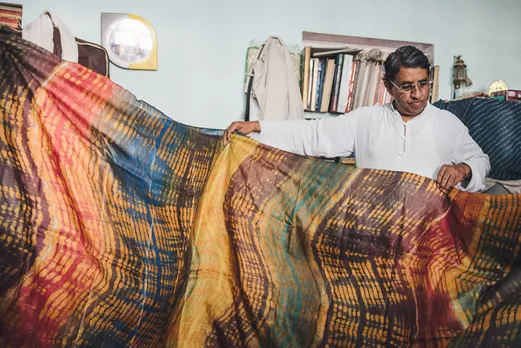 Like the Dhabla shawl is an international fashion statement and the Patels, who make Ashavali Sarees in Gujarat, also get orders from abroad besides India's erstwhile royals and Bollywood stars.
See: How a hobby made Patels the last custodians of Ahmedabad's Ashavali sarees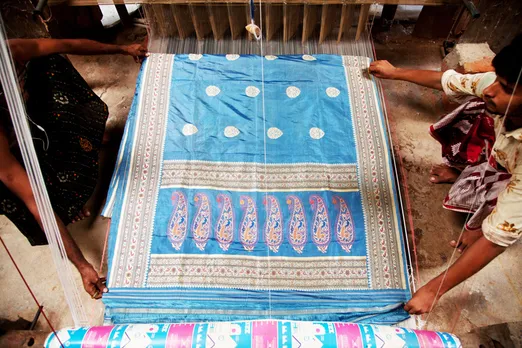 Be it the Banarasi or Benarasi sarees from Varanasi (Kashi) or an art like Rogan, where thick oil paint is used to decorate the fabric, India's textile crafts are outstanding.
See: How Kutch's Abdul Gafur Khatri is keeping alive 300-year-old Rogan art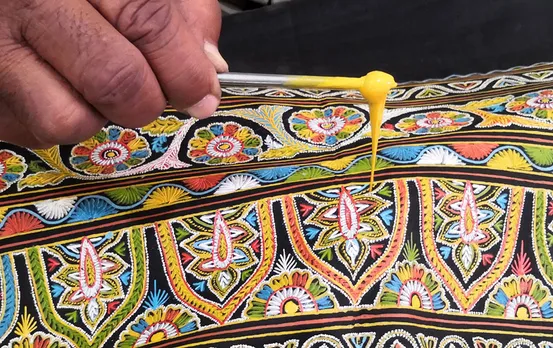 Add to it the various prints like Bagh block prints or tie-dye techniques or Nandana prints, and you have an incomparable portfolio of textiles crafts.
See: Soaking, boiling, dyeing, washing…the creation of Madhya Pradesh's Bagh print in pictures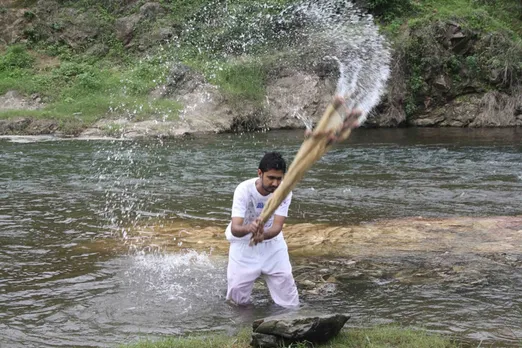 If one were to plot them all on the crafts atlas of India, space would fall short as the vast variety of India's textile crafts won't fit into a few pages. Not surprisingly, many of the handicrafts are exported from the country. Export Promotion Council of Handicrafts (EPCH) continues to work in the field of providing global market for Indian arts and crafts.
Metal Crafts of India
Dhokra or Dokra, as mentioned above, remains the most popular metal craft. Decorative items, statues, earrings, neckpieces and a host of other items are made using lost-wax casting. If Gujarat's Palitana is well known for the bronze statues of Jain deities, Odisha and its neighbouring Andhra Pradesh are famous for Silver filigree work done using thin silver wires. While earlier, animals, birds and dolls were made, now filigree is widely used to create exquisite pieces of jewellery, key chains and other decorative items.
Also Read: Sholapith: Bengal's eco-friendly ivory craft intrinsic to life and death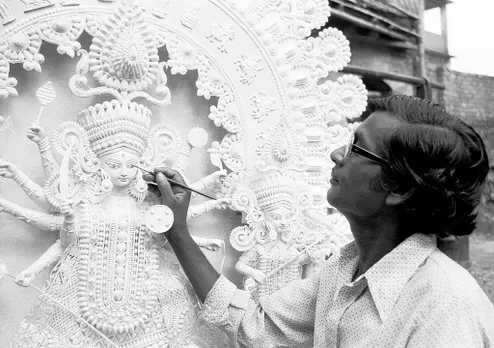 The other popular craft from Andhra is Bidri ware, deriving its ame from the place where the metal art originated. The craft uses zinc and copper which are then overlaid with grooves with silver and gold designs, giving the article a distinct shine and lustre.
Neighbouring Tamil Nadu is well known for its brassware items like lamps and idols of Gods while the same brass is used in Uttar Pradesh's Moradabad to make beautiful household items like lamps, trays, utensils, flower vases and other decorative items. Some of them are intricately carved and have a sizeable export market.
Up north, Ladakh also is home to the craft of brass and iron vessel-making while Kashmir is known for its fine the naqaashi work. This, however, is not an exhaustive list of Metal Crafts of India as there are many more across the country.
A lot of Indian crafts are dying and these dying crafts and arts of India need attention. Many of them are declining because there are no buyers or artisans are finding it more lucrative to earn through other jobs like labourers etc. Moreover, the Coronavirus Pandemic or COVID-19 has adversely affected the arts and crafts of India. It has also led to the dying of arts and crafts of India because patrons are saving money following job losses, orders have dried up and exports of handicrafts were halted.
Read: COVID-19: India's handicrafts exports nosedive 40%; artisans turn daily wagers to make ends meet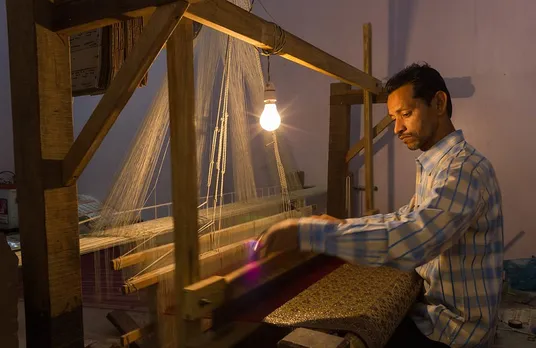 Crafts of South India:
Crafts of South India include those from Karnataka, Tamil Nadu, Andhra Pradesh, Kerala, Telangana and Pondicherry. While there can't be an exhaustive list of crafts from the region, here are some of them. In Karnataka, wood crafts are widely done because of the presence of forest reserves and hence, the availability of wood. So the Kinhala or Kinnal dolls are made using softwoods like neem, ponni etc. Dolls from Gokak in north Karnataka and Channapatna toys, with GI tags, are also famous. These are among the lesser known crafts of India.
More here: Women artisans help resurrect Karnataka's Kinnal hand-painted woodcraft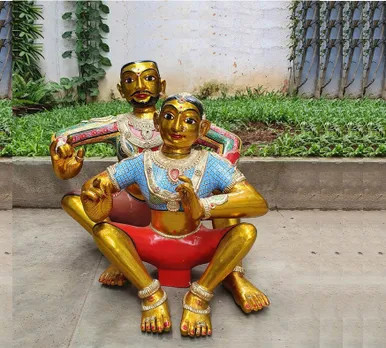 Beautiful wood carvings can be seen in the state's grand temples and palaces. Besides rosewood, sandalwood carving is done to make lamp shades, jewel boxes, combs, caskets, walking sticks and decorative items. The Gudigar families of Shimoga in north Karnataka specialise in this craft. Besides this, Bidri craft (also mentioned above), Mysore paintings and weaving Mysore silk items are among other crafts of the state.
See: How one family has taken India's 1,000-year-old temple architecture to the world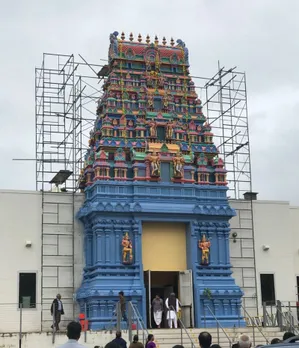 Tamil Nadu is famous for the variety of handloom silk sarees, objects made from palm leaves and palmyra fibres, statues and metal crafts (mentioned above), and stone sculptors. But Tamil Nadu's most famous art remains Thanjavur paintings, done in rich colours on devotional themes. These paintings are inlaid with coloured glass and sometimes, even with semi-precious gems. The art of making musical instruments and pottery are also prominent.
See: Meet India's ancient board game hunters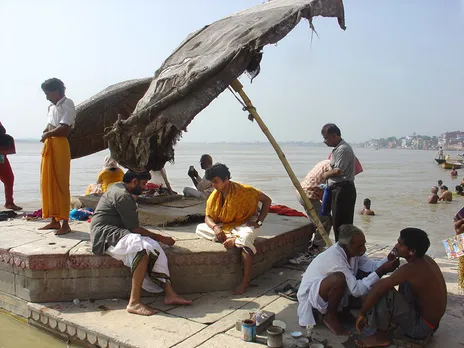 Kerala is well known for its boat craft where snake boats are works of crafts. Again carving of objects and statues using both stone and sandalwood is done. The state's Kathakali dolls and masks are world famous.
Pondicherry is well known for its pottery and eco-friendly handmade items like incense sticks, paper, and soaps. Besides, leather items are also made in Pondicherry, which is where the Hidesign leather brand is headquartered.
There is no end to the conversation around Indian art, crafts and culture. It will take ages for anyone to understand them fully.